World Vision Singapore partners with Singapore Red Cross to fight COVID-19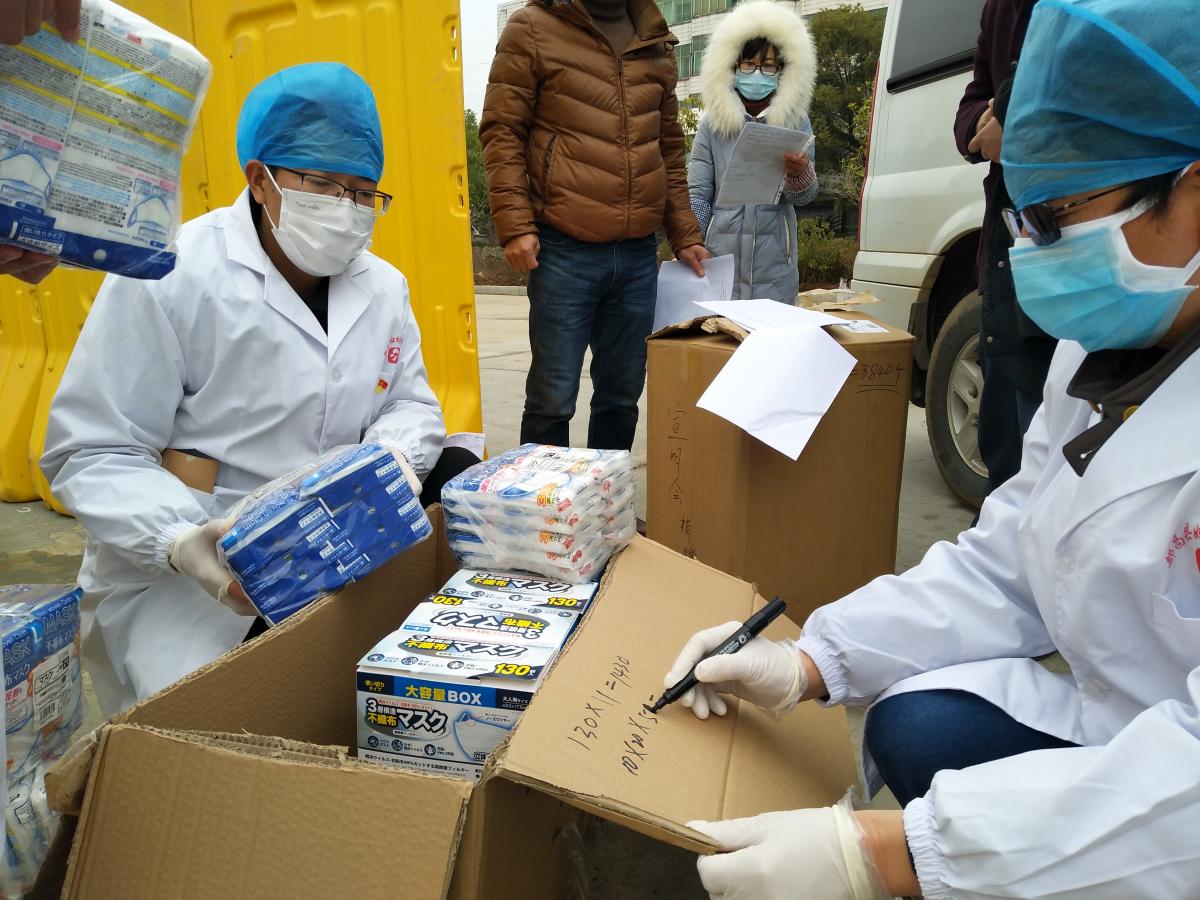 Media Advisory
World Vision Singapore partners with Singapore Red Cross to reach over 57,939 vulnerable children, caregivers and patients affected by COVID-19
19 Feb 2020, Singapore — World Vision is increasing its response to the coronavirus (COVID-19) health crisis in China by reaching more vulnerable groups. Since 3rd February 2020, World Vision is on the ground in China helping to contain an outbreak of COVID-19 that has already infected tens of thousands of people. World Vision aims to reach 390,000 people with a range of emergency health interventions that include personal protection items such as face masks and hand sanitizer as well as health promotion messages designed to keep children and their communities safe. The interventions target communities where World Vision works but are also focused on Hubei - the epicentre of the virus outbreak.
Partnering with Singapore Red Cross (SRC), World Vision Singapore (WVS) has stepped up its emergency health response to reach more vulnerable groups, it will provide health workers in the frontline with medical equipment to better serve the needs of those affected.
At 3 main hospitals located in Wuhan City, Hubei province, affected patients with severe to moderate respiratory conditions will have access to more non-invasive ventilators, ECG monitors as well as respiratory humidifiers. This will complement the efforts of the experienced medical professionals deployed by the government to provide timely and effective treatment, thereby reducing transmission.
World Vision also believes it is critical to work with communities to protect children who are vulnerable to disease outbreaks. Getting across stay-safe health messages that focus on hand washing, sneezing etiquette and what symptoms to watch out for will be a key focus. World Vision is partnering with SRC to provide 7 social welfare homes with hygiene and disinfectant items as well as dissemination of health messages to better prevent further spread.
"It is very encouraging and heartwarming to see Singaporeans uniting to not only support local efforts, but also extend their compassion beyond our shores, to frontline health workers and vulnerable children and communities. This partnership with Red Cross will enable us to reach many more in need," said Ms Lilian Chung, National Director, WVS.
Globally, World Vision is also monitoring and working on the ground across different countries where COVID-19 is present or at risk of importation and developing contingency plans as well as programmes to keep children safe. Children living in poorer remote areas often lack access to hospitals, medical staff, quality health systems and the means to effectively monitor transmission and treat those who fall ill. Limiting the spread of the virus is critical because those who are already suffering from chronic health issues or who are elderly are especially at risk.
About World Vision
World Vision is a Christian humanitarian organization dedicated to working with children, families, and their communities worldwide to reach their full potential by tackling the root causes of poverty and injustice. Our work extends to over 200 million children in nearly 100 countries; we serve regardless of religion, race, ethnicity, or gender.
###