World Vision Singapore Announces Change of Leadership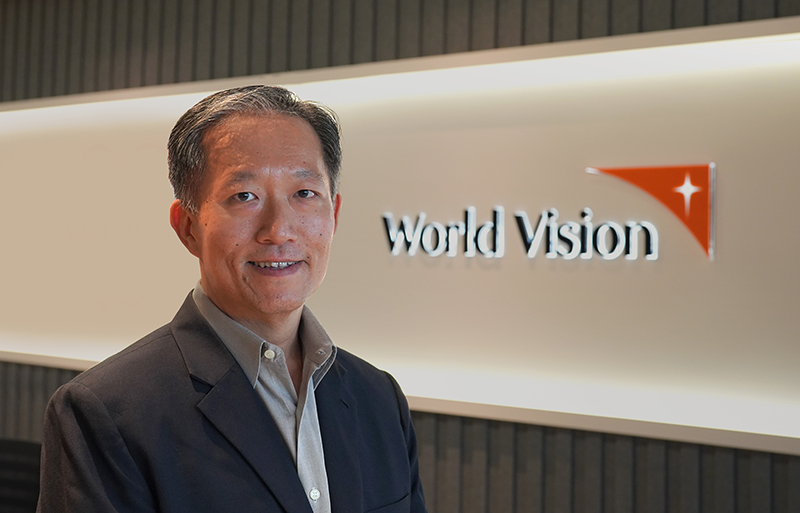 1 July 2023 – World Vision Singapore announced today that Ms Lilian Chung will be stepping down as National Director, effective 1 July 2023.
Mr Benjamin Tan will take over as the CEO for World Vision International's Singapore branch office. Mr Tan brings to World Vision a wealth of corporate experience across the technology, aviation and tourism industries. He was most recently Deputy CEO of Mandai Wildlife Group and the founding CEO of the corporate venture, Mandai Global. Mr Tan was also previously Senior Vice President at Qantas Airways and held senior leadership roles at the Jetstar Group as well as Microsoft.
Mr Benjamin Tan said, "The healthy development of children, beyond a moral imperative, is crucial to the future wellbeing of any society. I am a longtime admirer of the work done by World Vision International in support of the most vulnerable children around the world, and feel incredibly privileged to have the opportunity to help build on the great work done by Lilian and the Singapore team."
During Ms Chung's tenure, she has led efforts to leverage digital marketing technology to drive supporter acquisition and donor engagement. Under her leadership, World Vision Singapore also created a local programme, including the One Life Fund, to stand in the gap for children in out-of-home care with special learning needs.
"On behalf of World Vision International, I would like to express deep appreciation for Lilian's invaluable contribution to World Vision to meet the increasing needs of vulnerable children in various parts of the world over her six years of service at World Vision Singapore. I am also pleased to welcome Benjamin to World Vision and look forward to serve in this ministry together with him to build on the strong foundation that has been laid over the past 39 years of this ministry in Singapore," said Soon Sze Meng, Chairman of the Advisory Council of World Vision Singapore.