What decades of conflict means for the children of Myanmar
The long-running conflict in this corner of South East Asia pops up occasionally in the news, but for the children living in Myanmar, it's a daily reality that's shaping their future. These 5 key numbers give a snapshot of what's happening in Myanmar and how child sponsors are a lifeline to hope.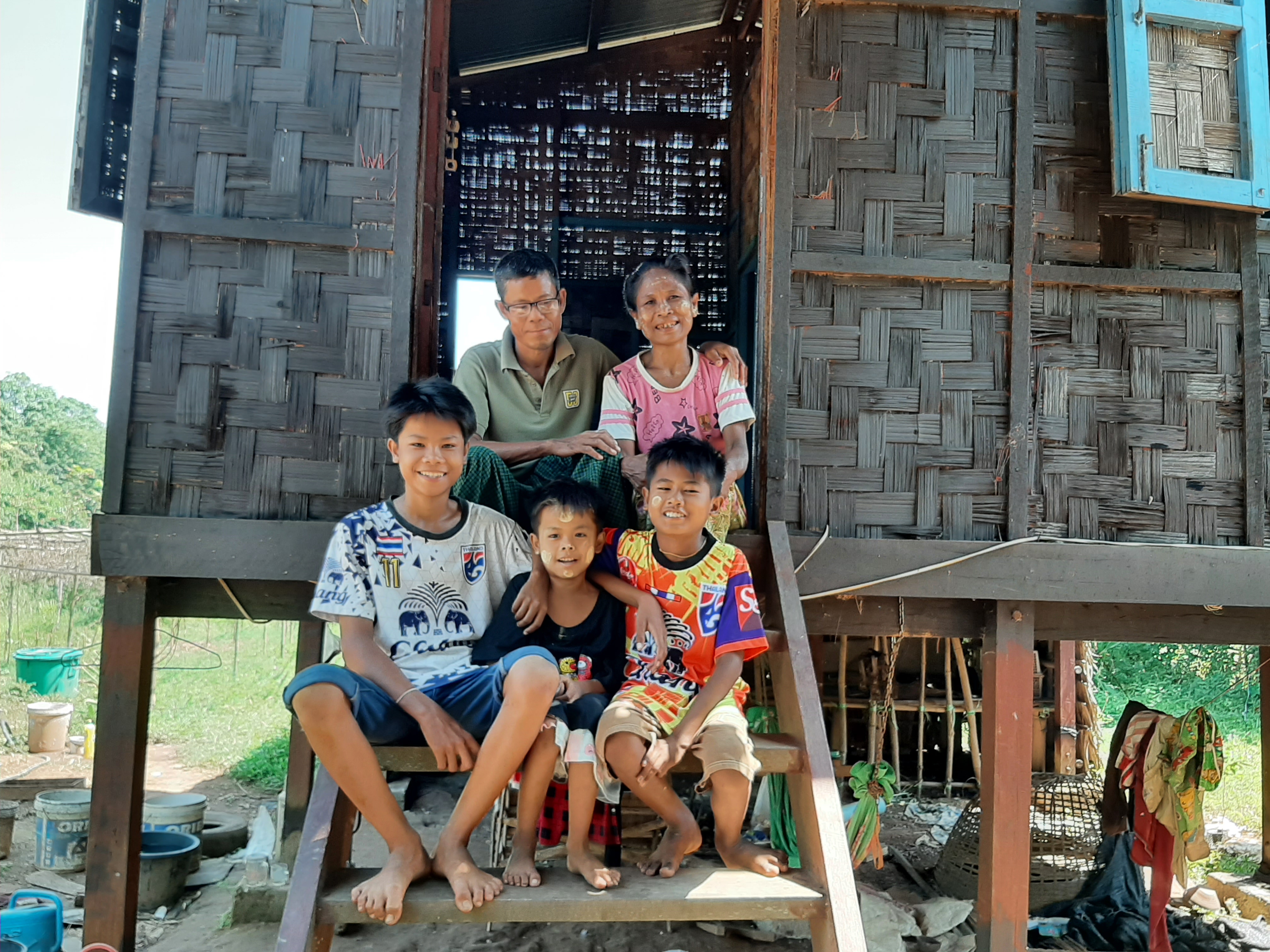 For Myanmar's children, conflict has become a way of life. Imagine.
But, the long-term impact of unrest on children in a situation like this is multilayered, and can be just as catastrophic for their wellbeing as the escalation of violence. Myanmar is home to 53 million people, more than 135 ethnic groups, and one of the world's longest-running civil unrests. Tensions have been flaring since Myanmar's independence from Britain in 1948, but with the recent escalation of violence in 2021, the unrest continues today. As the country marked two years since the escalation of violence in February 2023, the hope for peace still hangs in the balance. 
These numbers tell a story of how generations of unrest is unfolding in the lives of Myanmar's children – and how child sponsors are helping to protect children and their futures.
One in four people – including five million children – are currently in need of humanitarian assistance. World Vision child sponsors and donors are there to stand with those who need it most, working in 13 of Myanmar's 14 states. Together, we are providing basic food and other supplies to families who are unable to feed their children. 
But our work doesn't stop there. World Vision's Ultra-Poor Graduation Programme helps fight hunger and hopelessness by giving families the tools to change their circumstances, for good. Through regular provision of supplies, families can meet their immediate household needs. Financial literacy and life skills training empowers parents to create new income streams, build savings and send their children to school to strengthen their future opportunities. Together, these interventions also enable families to take back their sense of dignity and contribute to their communities.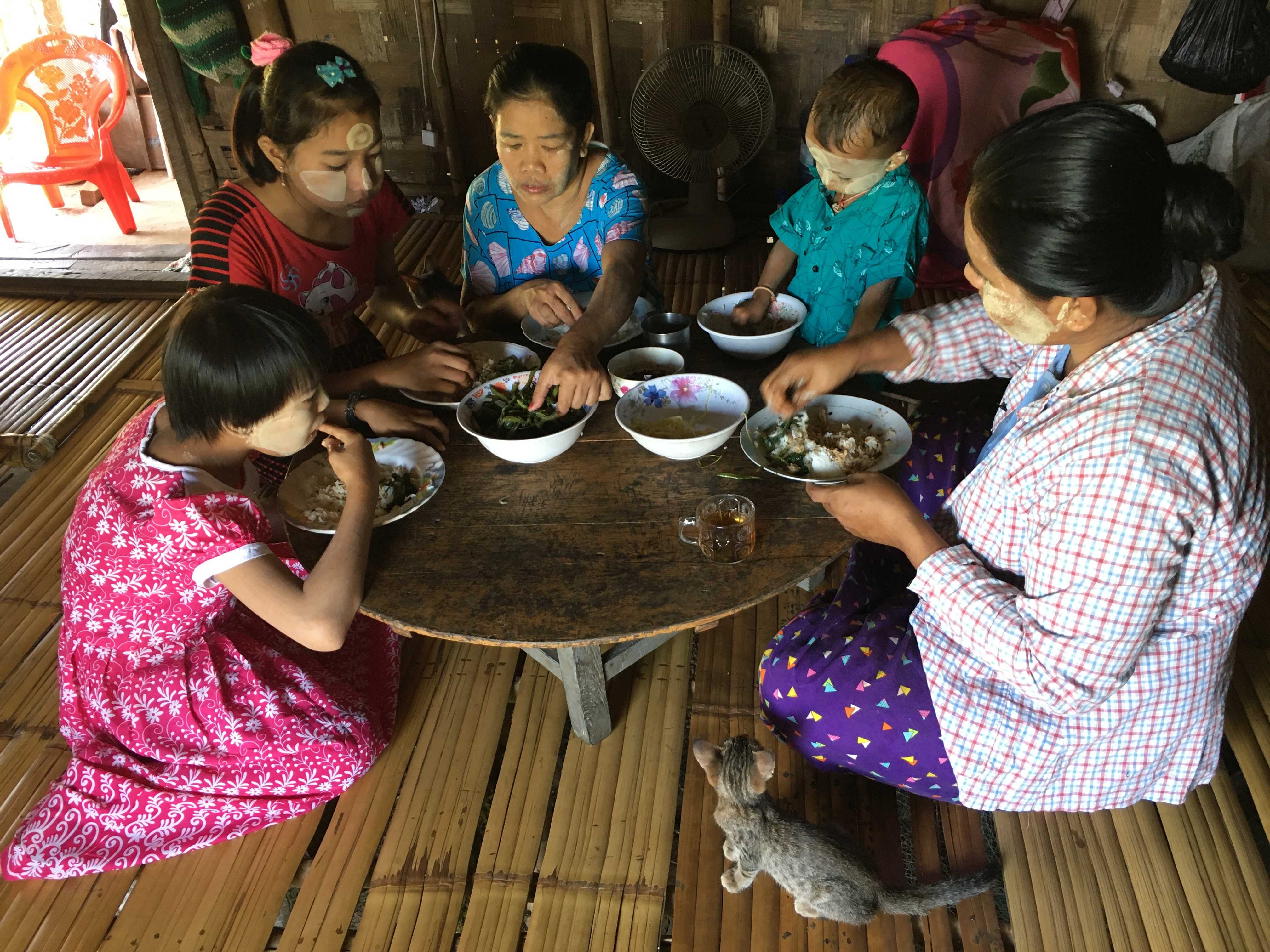 The war in Ukraine has sent fertiliser prices soaring. Faced with failing crops, global inflation, and limited imports, more and more households and villages are reporting skipping meals. Children are the most vulnerable to the knock-on effects, facing severe malnutrition and a higher risk of wasting, stunting, avoidable illness and even death.
Child sponsors are powering teams in area programmes across the country who regularly monitor the wellbeing of newborn babies and the health status of children. With the regular provision of special nutritious food packages for pregnant women and new mothers, as well as additional health knowledge for parents and caregivers, sponsors are giving communities the power to sustain and protect children's health in their fundamental formative years.
Conflict doesn't just destroy buildings and homes, it destroys farming lands, livestock, and income. People living in conflict can't prioritise their crops or businesses, and so crop yields, incomes and food security plumet. Faced with loss of food and income, households must make hard decisions in order to survive. The first step is often taking their children out of school to save money; the second is usually to cut meals. 
Child sponsorship is working to restore families' self-sufficiency so they no longer have to make those decisions and can provide for their children. This can include providing livestock to begin regenerating incomes; supporting sustainable rehabilitation of agricultural land; establishing savings groups to teach, establish, and propagate financial literacy and access to small loans; empowering women with knowledge and training to earn an income; and training parents how to build a small business.
Educating children is critical not just to give each child the best opportunity for the future, but also for a nation's peace, stability, economy, and development – and yet it is often one of the earliest victims of conflict. The double blow of the pandemic and the civil unrest in Myanmar has seen many schools close – either through loss of population or violence. The result has been 12 million children missing education and falling behind, and the economic and other effects will be felt for generations to come. 
Child sponsors are helping kids and communities in Myanmar to combat this education loss. Together, we are setting up reading groups in cut off areas, distributing remote learning packages, training communities in non-formal education, and educating community members and leaders on the social and economic value of continuing education for as long as possible.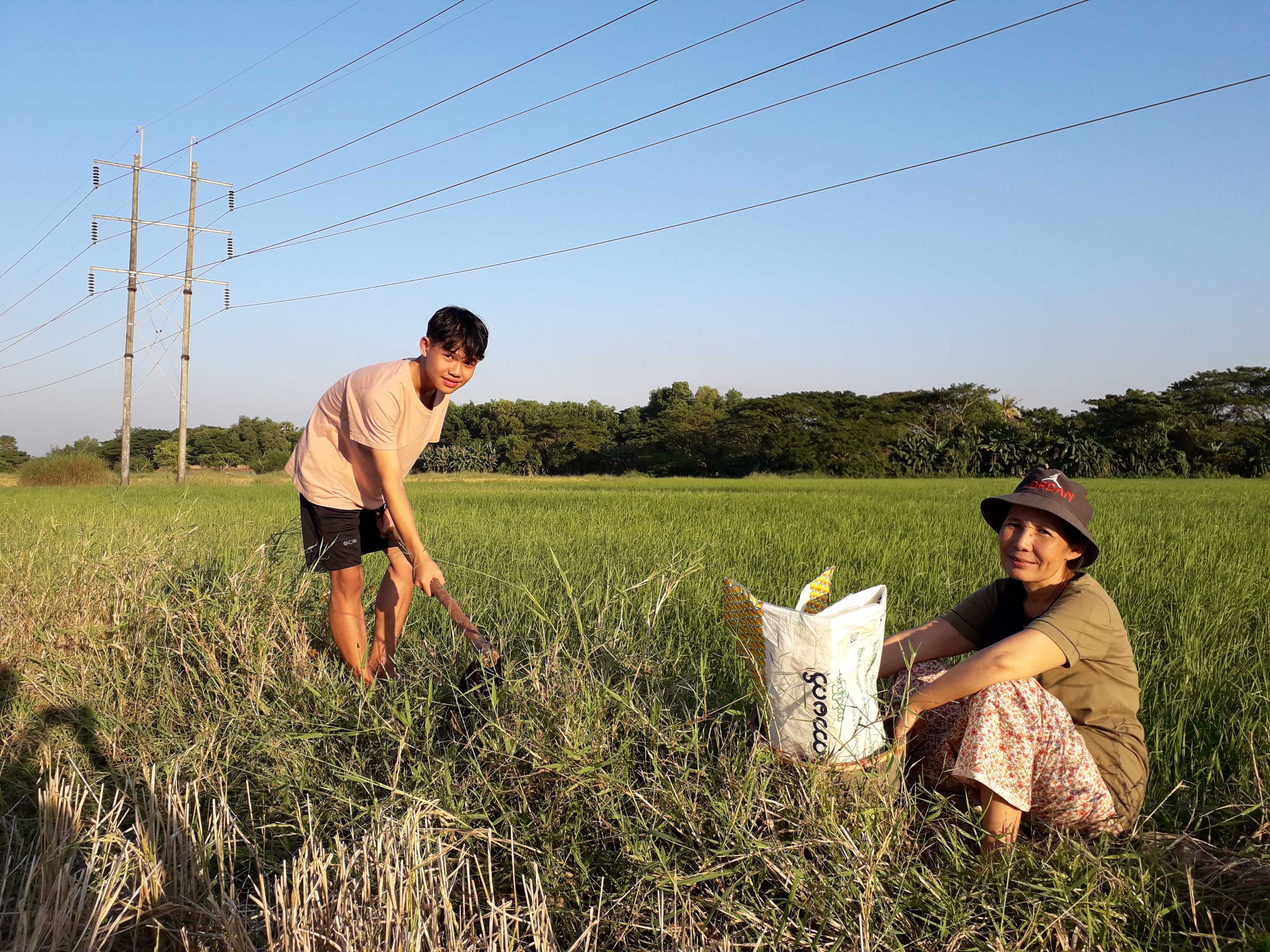 Conflict puts everyone at risk, but children in conflict zones are especially vulnerable. In Myanmar, a 2022 United Nations special report on the situation of human rights in Myanmar found that thousands of children had been caught up or even targeted conflict, protests and arrests, while child trafficking, child labour and early marriage is rising. More than 700,000 people, including 250,000 children, have fled their homes to escape the conflict, putting them at high risk of harm and exploitation.
Right now, child sponsorship is setting up and supporting community-based child protection systems in Myanmar to protect children, and raise awareness within communities about children's rights – to be safe, to go to school, to not be forced into work or conflict– and the importance of defending them. Children themselves are in turn leading children's groups to encourage other children to learn their rights and to lead solutions to the issues that affect them. In 2021 alone, more than 35,000 children joined in World Vision child protection training and 656 community-based child protection groups with almost 7,000 members were formed to help kids stay safe.
Right now, all around the world, World Vision child sponsors are standing with kids in Myanmar and other places where it's hard to be a child. Will you join us?