Waiting for a mother's love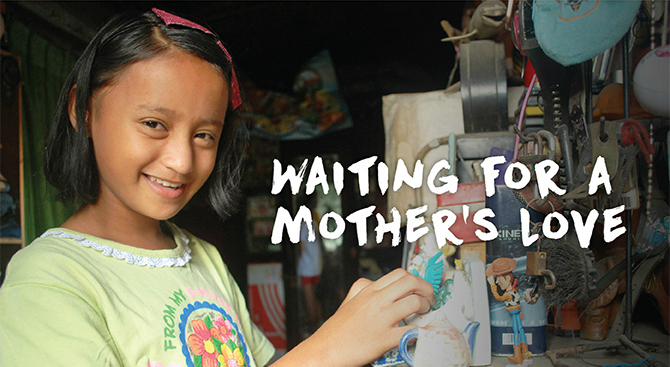 "I feel alone and left out whenever I see children with their mothers and wonder what life would be like with my mom around," says Nica, with her head bowed. "There would be so much more love. I wish she was here to care for me and help me with my school assignments."
Being motherless is the least of Nica's concerns when her family struggles to survive daily.
Nica lives, eats, and sleeps with her father and three siblings in a house that is two metres by four metres. They do not have electricity or water. Her father, Sergio, earns money by scavenging for used glass, plastic bottles, and scrap metal, on his tricycle. His unstable income is at the mercy of the changing seasons. When it rains, it gets dangerous and difficult for him to scavenge, and he frequently falls ill in the summer when temperatures soar as high 36°C.
"There are times we don't have food to eat because my father did not earn enough during the day," Nica says.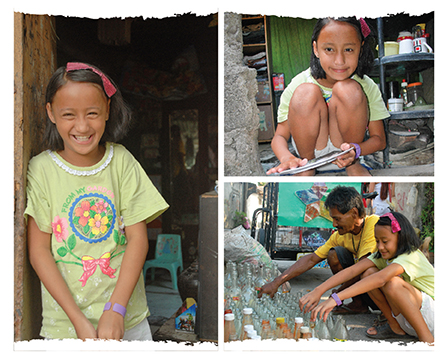 Nica experiences motherly love through child sponsorship
Nica became a part of World Vision through its child sponsorship programme when she was 9. She was in Grade 1 then.
"It was a great help. My school materials were provided – notebooks, pencil case, shoes, among others," says Nica, who is entering fourth grade this coming school season.
Last Christmas, her family was able to have some food prepared during the Noche Buena Christmas Eve celebration as she received a food package from her sponsor.
"Now, I feel that someone like a mother cares for me," says Nica with a smile.
Even though she can no longer experience love from her late mother, Nica is happy she can experience it through the World Vision staff and community leaders she interacts with in her village.
"They tell me to take care of myself and not to stop studying. Every Saturday we have values formation and life-skills class. It's my favourite activity!" Nica says with a smile.