Updates: World Vision's Response to the Syrian Crisis
As of 3 March 2016, there are more than 4.8 million registered Syrian refugees (UNHCR, 2016). It is estimated that half of the refugees are children. In 2011, World Vision began providing assistance to internally displaced children and families in and around Syria. It has now expanded to include 5 countries: Syria, Jordan, Iraq, Lebanon and Turkey.
Since 2011, World Vision has assisted approximately 2.37 million Syrian refugees, internally displaced people and vulnerable host communities. We aim to alleviate the effects of interrupted schooling, limited access to health services, lack of food security and extremely limited protection from harm, on children and their families. Specifically targeted are the areas of education and protection for children, food, household and personal items, financial assistance, health and water, sanitation and hygiene, as well as psychological care to help victims deal with the trauma they have been through.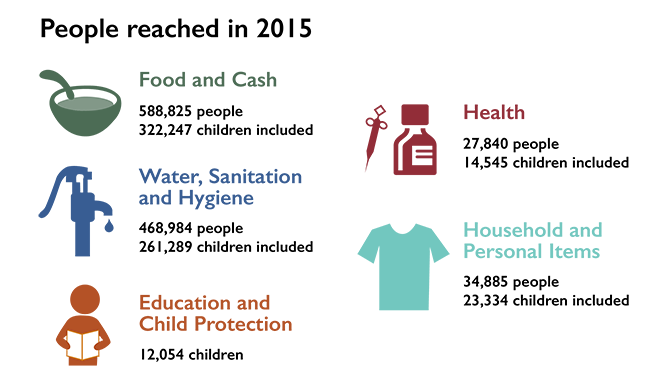 With your help, World Vision reached out to children of the Syrian Crisis through: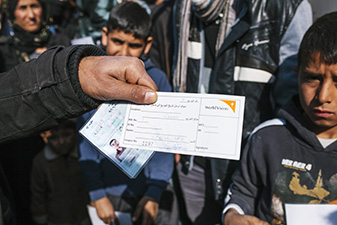 Distribution of food vouchers to displaced people each month (in partnership with the World Food Programme) to ensure that families gain access to some food items
Distribution of rice to 18,197 vulnerable households to tide them over
Provision of juice, high-protein bars and other nutritious food items to 1,615 school students in Azraq refugee camp on a regular basis to support their nutritional intake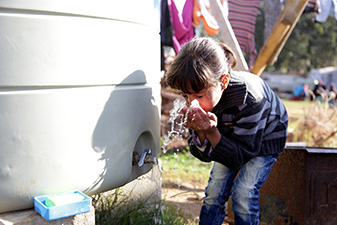 Development of infrastructure, e.g. drainage and water supply systems, toilets, showers and water tanks in various refugee settlements to reduce the risk of hygiene or sanitation-related problems
Rehabilitation of water stations to provide access to sufficient water
Implementation of water, sanitation and hygiene programmes to reduce the risk of hygiene-related diseases
Distribution of hygiene kits and promotion of hygiene in schools
Distribution of baby and infant kits to children of displaced families to ensure that children receive care

Establishment and facilitation of Child-Friendly Spaces to provide psychological support and encourage child participation
Provision of access to schools through partnerships to reduce the percentage of out-of-school children
Provision of remedial and integration training for school-aged children who are falling behind to benefit over 3,000 children

Provision of remedial and integration training for school-aged children who are falling behind to benefit over 3,000 children
Provision of primary healthcare through the supply of medical kits, benefiting more than 16,882 people
Initiation of family health programmes and establishment of clinics in the Kurdistan Region of Iraq to deliver over 30,000 consultations
Opening of Women and Young Children Spaces to promote breastfeeding and quality childcare practices

SPOTLIGHT
World Vision's Winter Response
Reached a total of 34,885 people, including 23,334 children in 4 countries
Winter clothing, fuel and cash were distributed to both refugees and families living in poor conditions

More than 21,000 pieces of winter clothing were distributed to Iraqi refugees in Jordan

More than 4,800 people received assistance in Lebanon and Syria, including 2,256 people who received relief items
WHERE DO WE GO FROM HERE?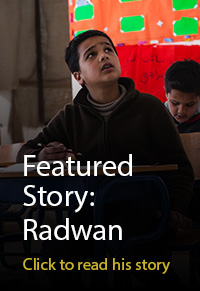 Even with the achievements in the past year, we remain cognizant of persistent needs. There are still many children and families who are waiting for assistance. Despite the increase in global awareness of the needs amongst refugees and displaced families, support for all children caught in the crisis is still inadequate. Help us to continue our work this year. World Vision aims to reach 2 million children and adults by 2017. We aim to:
Expand our support to communities inside Syria, focusing on reaching those in isolated and underserved areas
Expand into Turkey to help the Syrian refugees there, focusing on basic service provision to vulnerable groups
Continue to build partnerships with Syrian and local NGOs, communities, governments and the UN, as well as with the private sector
Continue to focus on the needs of children and youth