Updates on the current economic crisis in Sri Lanka
Friday, June 3, 2022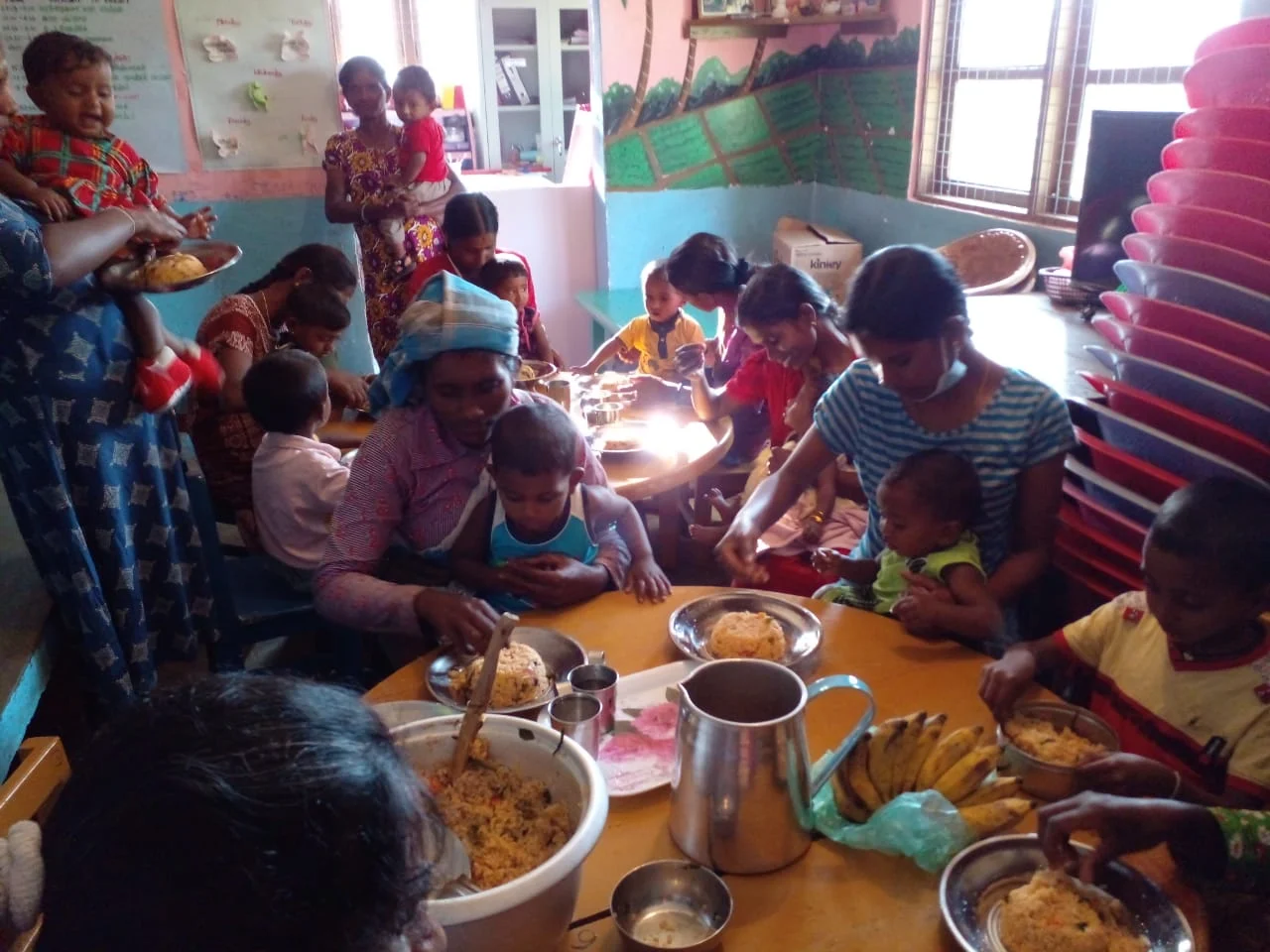 Sri Lanka is facing its worst economic crisis since independence with a currency devaluation following a 70% drop in foreign exchange reserves resulting in a heavy shortage of fuel, essential items, medicine and soaring inflation. Sri Lanka's rupee plunged into the world's worst-performing currency in April 2022.
The economic crisis has also thrown the country into political instability and spiralled into massive protests by the public right across the country, condemning the government's handling of the economic situation in the country and demanding the stepping down of the President.
As in any crisis, children are the most vulnerable victims. Already their food security is unsettled, their schooling is disrupted, and their mental wellbeing is affected. Already a basic meal has become out of reach for many families who are struggling economically. The National Nutrition Programme for school children has already been suspended in more than 50% of the schools. There are children who no longer go to school either because no transport is available due to the fuel crisis or they no longer can afford school. World Vision Lanka (WVL) is afraid that the current situation might also increase children's experience with neglect, abuse and domestic violence.
World Vision aims to reach 500,000 individuals within 28 World Vision programme areas affected by the current crisis. WVL will work in coordination with Sri Lanka's Humanitarian Country Team (HCT) prioritising food security, addressing child malnutrition, mental health and psychosocial support programmes and supporting the health sector.
World Vision Lanka Response Plan:
Immediate relief (3 months)
Support families through direct food aid/cash vouchers
Provision of school supplies for children
Nutrition programmes and feeding programmes for children in preschools and schools
Strengthening of community-level child protection networks
Mental health and psychosocial support programmes
Recovery phase (12 months)
Integrated food security and livelihood projects 
In Lindula, Sri Lanka, the team has supported children in the following ways:
Provided 1,957 children from Grades 5 to 9 with education and learning materials (books, shoes and bags) to continue their education amid the crisis.
Engaged 95 children in Positive Deviance/Hearth sessions, to improve their nutritional status.
Supported 277 children in Child Development Centres and 260 children in pre-schools with additional nutritional meals from mid-April to the end of September.
Provided 177 dry-ration packs to selected Most Vulnerable children's families to ensure healthy dietary intake.
The team will also continue to support children and families by:
Providing assistance to Most Vulnerable children's families with dry-ration packs, education materials, nutrition cereals, and livelihood assistance.
Planning for recovery responses such as providing dry-ration for Most Vulnerable children's families, Child Development Centres and pre-school nutritional meal programmes, primary school feeding programmes and other child protection interventions.
To support the economic crisis response and to provide relief, kindly click here.