Understanding Child-centric Community Development in Myanmar
As part of our partnership with Eunoia Junior College (EJC) on the school's Latitude Programme, one of whose objectives is to facilitate the examination of global citizenship and advocacy beyond the classroom and the development of students' social leadership capabilities, a group of 23 students and four teachers travelled with us to Taikkyi ADP and Hmawbi ADP in Myanmar in November 2019. Three students share their reflections on the experience. This article has been adapted and reproduced with the kind permission of "The Origin", the official student press of EJC.
We were greeted first by World Vision staff members who were to facilitate the service learning component of the trip. One of them had previously met us in Singapore to explain World Vision's modus operandi, a summary of which can be found below.
World Vision's Modus Operandi
World Vision is an international relief, development and advocacy organisation with a strong presence in countries worldwide. In Myanmar, World Vision has been operating since 1991, in 12 out of 14 administrative states and regions. With over 700 staff, 5000 volunteers, and 50 projects and programmes, World Vision has been making great strides in improving child welfare in Myanmar. 
We observed World Vision's efforts first-hand in two townships, Hmawbi and Taikkyi. These two townships are the sites of Area Development Programmes (ADPs) established and run by World Vision. An ADP is a programme where World Vision partners with local stakeholders to improve the well-being of children through multiple sector projects aimed at the root causes of issues that negatively impact children in a distinct geographic area. In these ADPs, World Vision increases child well-being by paying special attention to improving health, education and livelihoods in the community.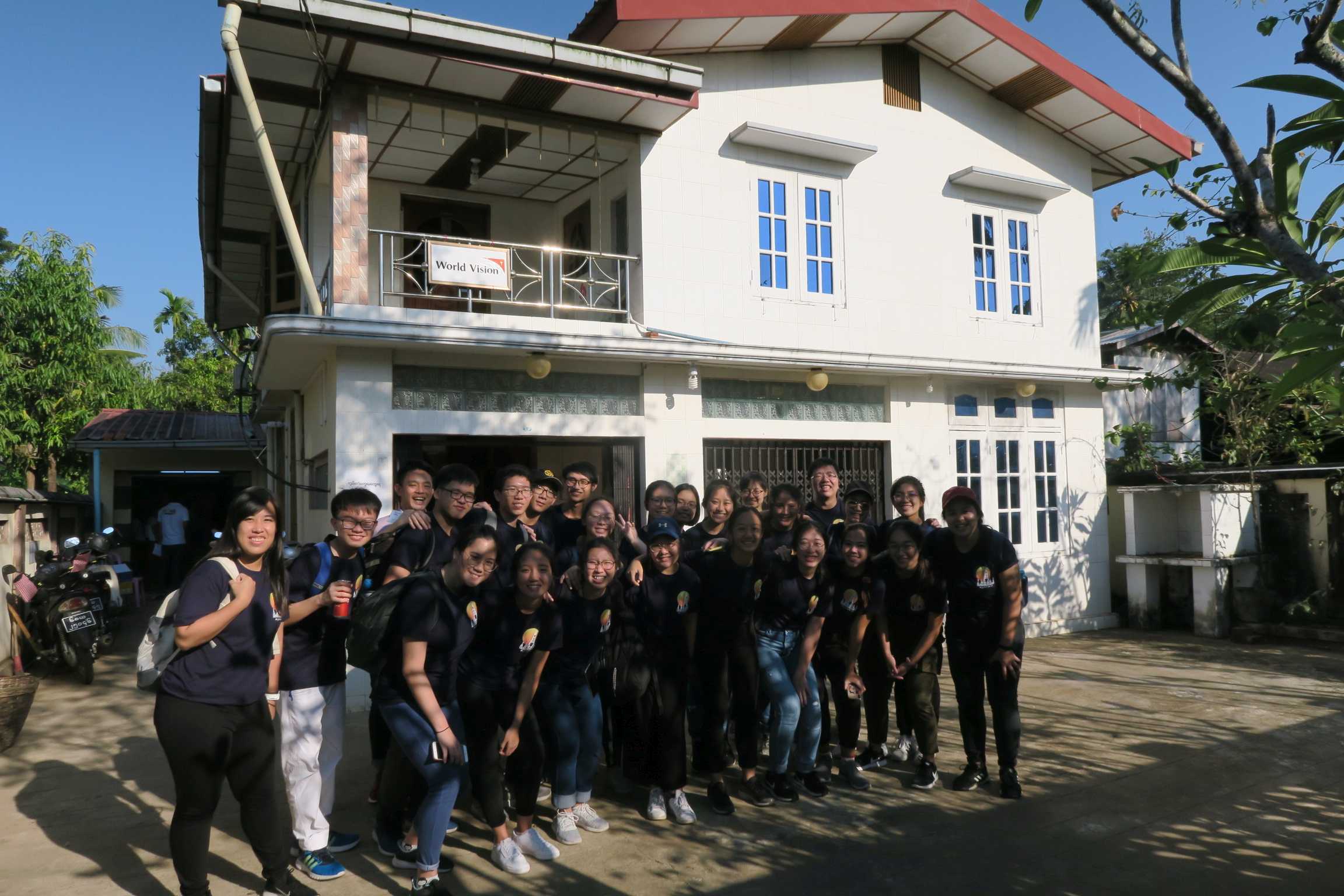 Outside the Taikkyi ADP field office.
Health
Many parents in Myanmar may not know how to adequately feed their children. Indeed, some parents only feed their children excessive amounts of rice or instant noodles, resulting in malnutrition. To combat this, World Vision carries out a number of interventions. One of them is growth monitoring for children aged 3 to 5. Every 3 months, parents bring their children to measure their height, their weight and the thickness of their arm at a designated centre. If the readings show that the child is suffering from malnutrition, parents will be advised on the diet their child should have. World Vision helps with dietary recommendations and nutrition training through the 'Positive Deviance' approach, where the diet of a healthy child living in the same community as malnourished children is used as a model for better diets. In this way, the ingredients of a healthy diet can easily be sourced by any parents from the community so that all parents can improve their child's well-being with resources and dietary best practices that are locally available. On our trip there, we witnessed for ourselves the way a health monitoring centre operated and had an opportunity to participate in the health monitoring activities. One of our team members Ming En commented, "I feel that it's pretty useful and effective for a low cost operation", which encapsulated our admiration at World Vision for coming up with such an innovative solution even when faced with limited resources.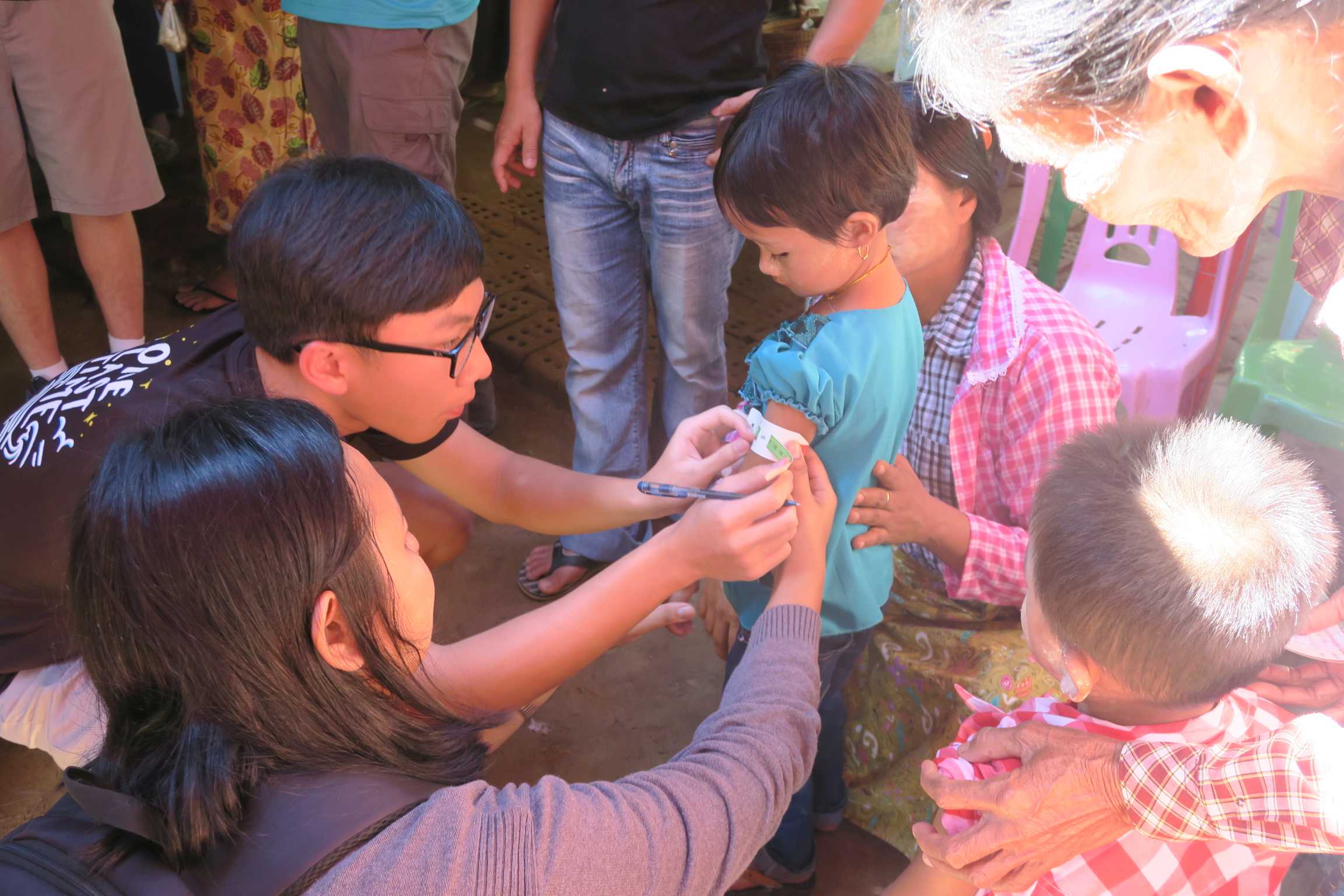 Our schoolmate trying his hand at growth monitoring activities.
To improve the health of communities, World Vision also improves the sanitation facilities under its Water, Sanitation, and Hygiene (WASH) projects. In the past, villagers had to use poorly maintained latrines, which were essentially just a hole in the ground for human waste. But now, functional toilets had been established and stemmed the spread of diseases previously caused by poor sanitation.
Kitchen sieves for filtering groundwater were replaced with modern water filtration equipment, such as the LifeStraw, which adequately cleans water to ensure potability for their residents.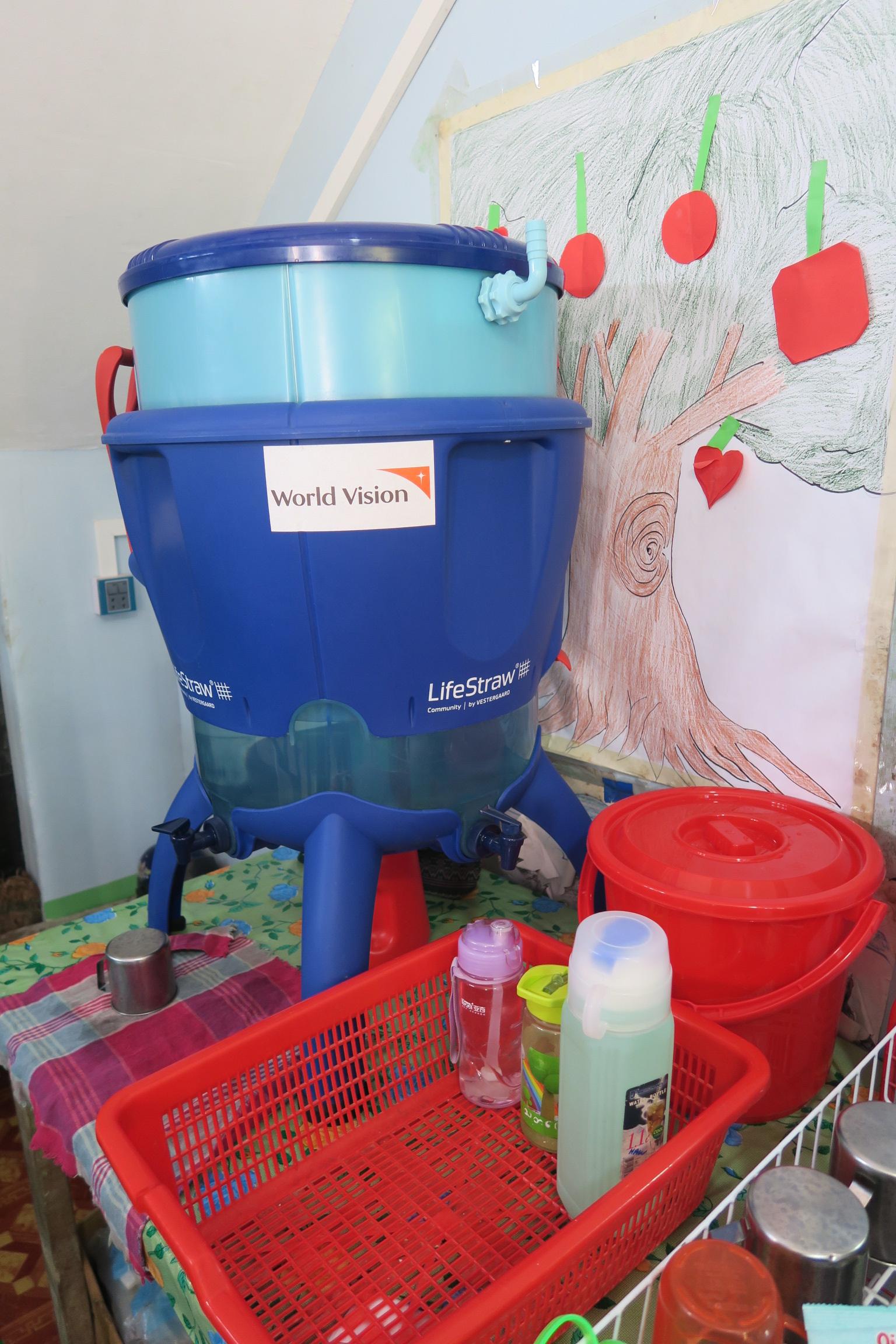 A LifeStraw water filter in an early childhood care and development centre.
Education
Given how education is a crucial enabler in a child's progress, it also naturally plays a huge role in World Vision's promotion of child welfare. In Hmawbi and Taikkyi, World Vision has established Early Childhood Care and Development Centres (ECCDs) to prepare young children for their eventual entry into formal education. We visited ECCDs on our journey and were really heartened by the enthusiasm the children there displayed. Even when we ran out of prepared activities, the children gladly went along with our improvisation and painted on pictures that we drew on the spur of the moment. In the words of another team member, Anastasia, "I felt really grateful for everything that I had and inspired by how they can be so happy with so little". This trip to ECCDs really enlightened us on the fact that we were truly lucky to be able to live in Singapore, while also enabling us to appreciate how the children in Myanmar were so enthusiastic, even when their facilities and activities were more modest compared to a childcare centre in Singapore.
When World Vision comes into contact with a community, they often work in partnership with community leaders, including religious leaders, due to the influence that they have in their community, which can be harnessed to bring about positive changes in the way children are cared for. We observed this first-hand during a visit to a church hall which was made available to a primary school in the same village for holding large-scale activities. During this visit, we gave the children a quiz on the rights of children, as part of local community celebrations on the 30th anniversary of the United Nations Convention on the Rights of the Child. We went on the premise that knowledge of their rights would allow children to escape from exploitative situations. What surprised us was how most of the children were correct in their answers, even for some obscure sections, which escaped even our awareness. But we were left to ponder: if the children in this community know their rights, why is the child rights situation across Myanmar generally still so bad? Clearly, strengthening child rights was going to take long-term work. We were also encouraged by the amount of enthusiasm that the primary school children possessed, as they clamoured to answer the questions we posed.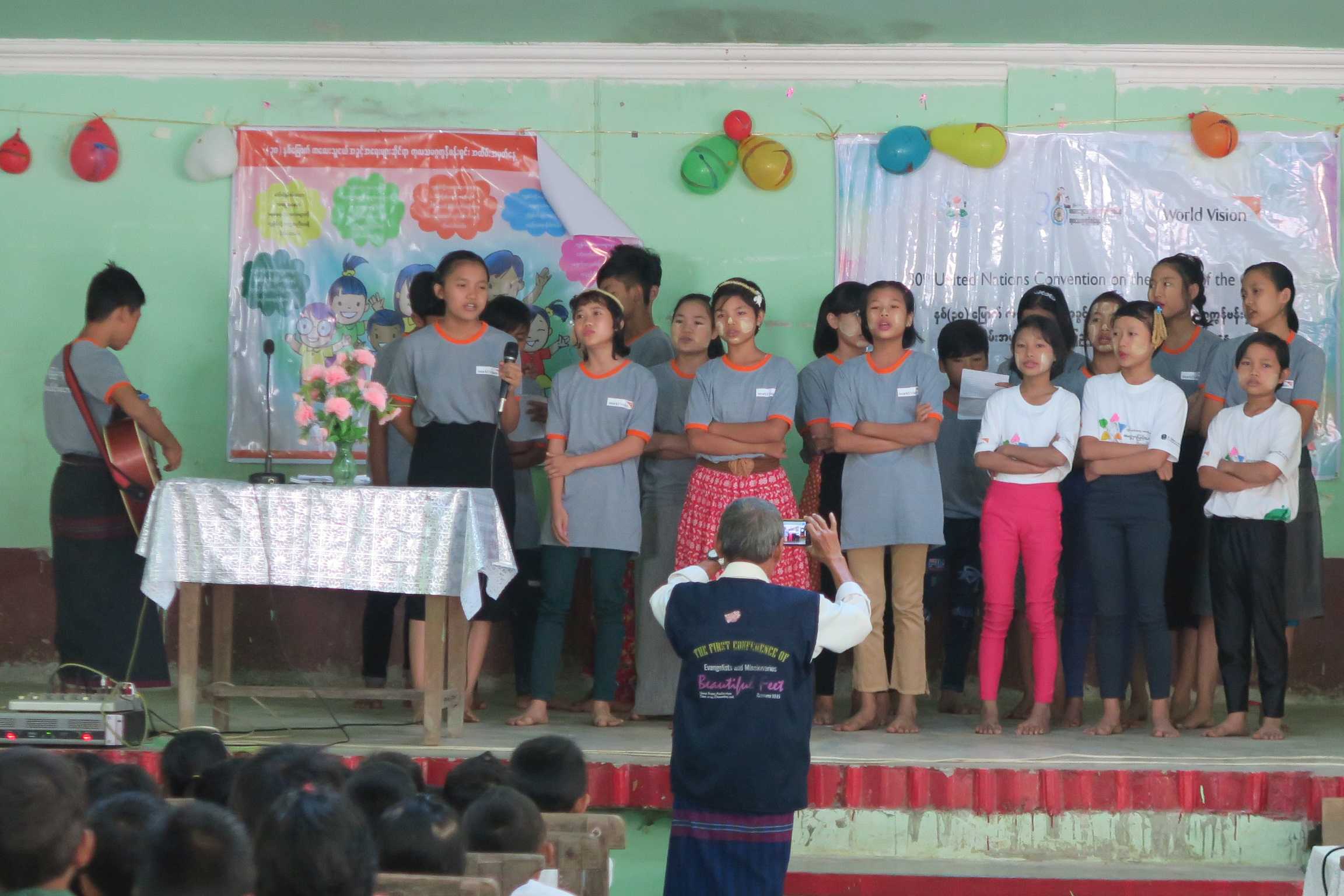 Performance by primary school children at an event celebrating the 30th anniversary of the Convention on the Rights of the Child.
Livelihoods
It may be strange to think how the livelihoods of families in a community will contribute to World Vision's mission of child protection, but in Myanmar, both are inextricably linked together. Many families in Myanmar face unstable livelihoods, as their jobs often depend on weather conditions. For instance, activities such as farming are seasonal. At other times of the year, rural families supplement their incomes by collecting rice husks for fuel in factories, working as labourers, or even catching eels. However, if events such as bad harvests occur, families will need additional sources of income. Children are pulled from school to work, resulting in the proliferation of child labour. We saw the detrimental effects of this first-hand at a factory, where children worked in unforgiving conditions to create bricks. It was easy to see why World Vision will want to eradicate this.
World Vision improves the livelihoods and resilience of a community by helping Most Vulnerable Families (MVFs) to find sustainable sources of livelihood. In Hmawbi and Taikkyi, one way in which this was done was via pig rearing. World Vision taught MVFs the necessary skills and provided them with the animals to start with. After being raised for two months, the MVFs can sell the pig at the market for 200,000 to 250,000 Myanmar Kyats. By teaching skills, World Vision ensures that its strategies are sustainable so that families are equipped to continue using pig farming even after World Vision eventually leaves.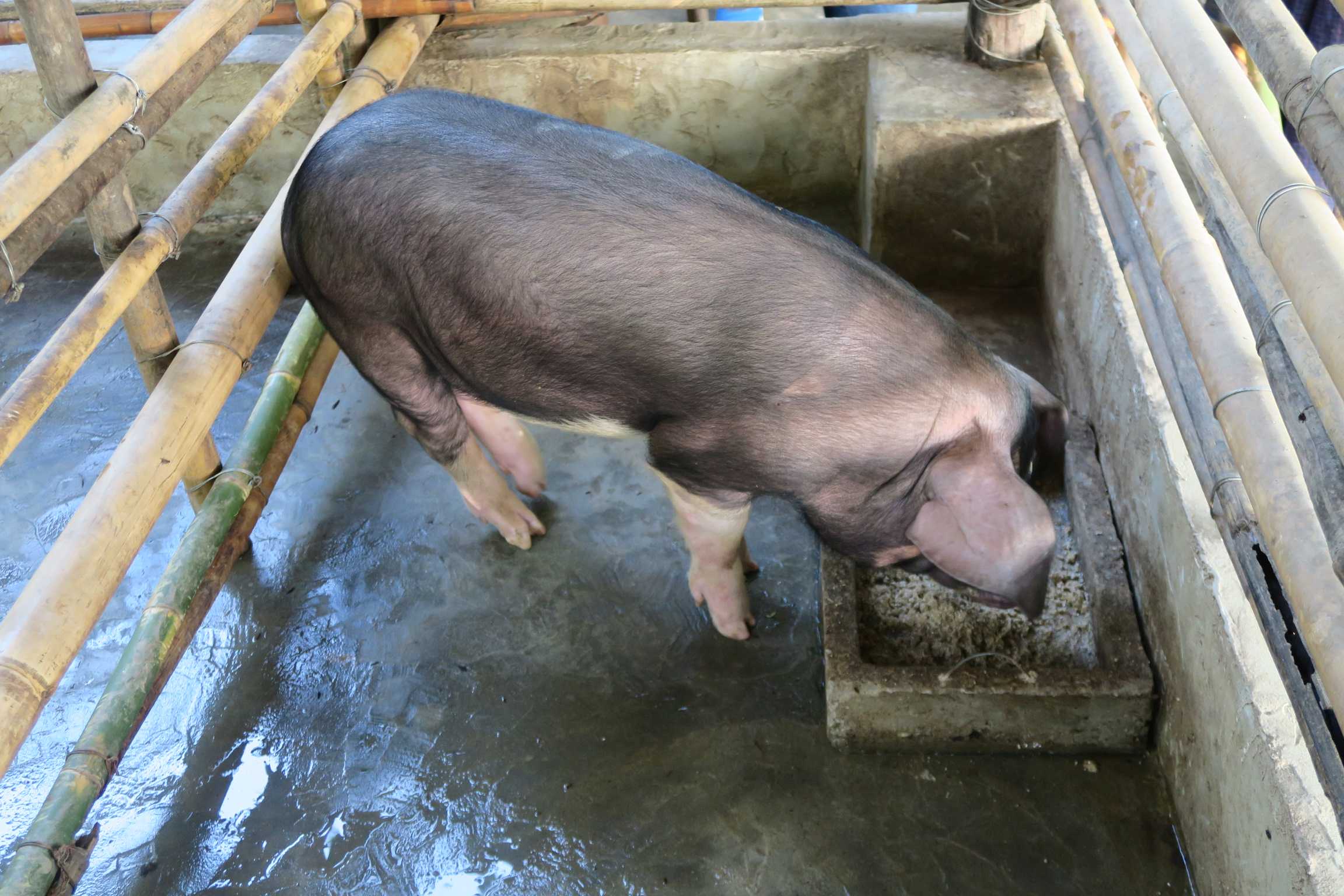 Some families have been trained to rear pigs as a livelihood option.
In conclusion, these three days in Myanmar were very fruitful, as we learned a lot about the work of humanitarian NGOs like World Vision and the strong mechanisms they have employed to ensure the effectiveness of their work. On a more emotional note, we were extremely touched by the actions of the Burmese people. Despite being economically vulnerable, many villages we visited specially prepared a wide array of traditional Burmese food for us and fanned them continuously to protect them from insects. Their actions surprised our team member Jingyi, who remarked that "I felt really surprised but touched because they went out of their way to prepare food for us even though we were supposed to be there to help them". Village schools we visited took the time and effort to prepare special performances and willingly participated in our various TikTok shenanigans. Their friendliness and their hospitality truly left an indelible mark on our hearts.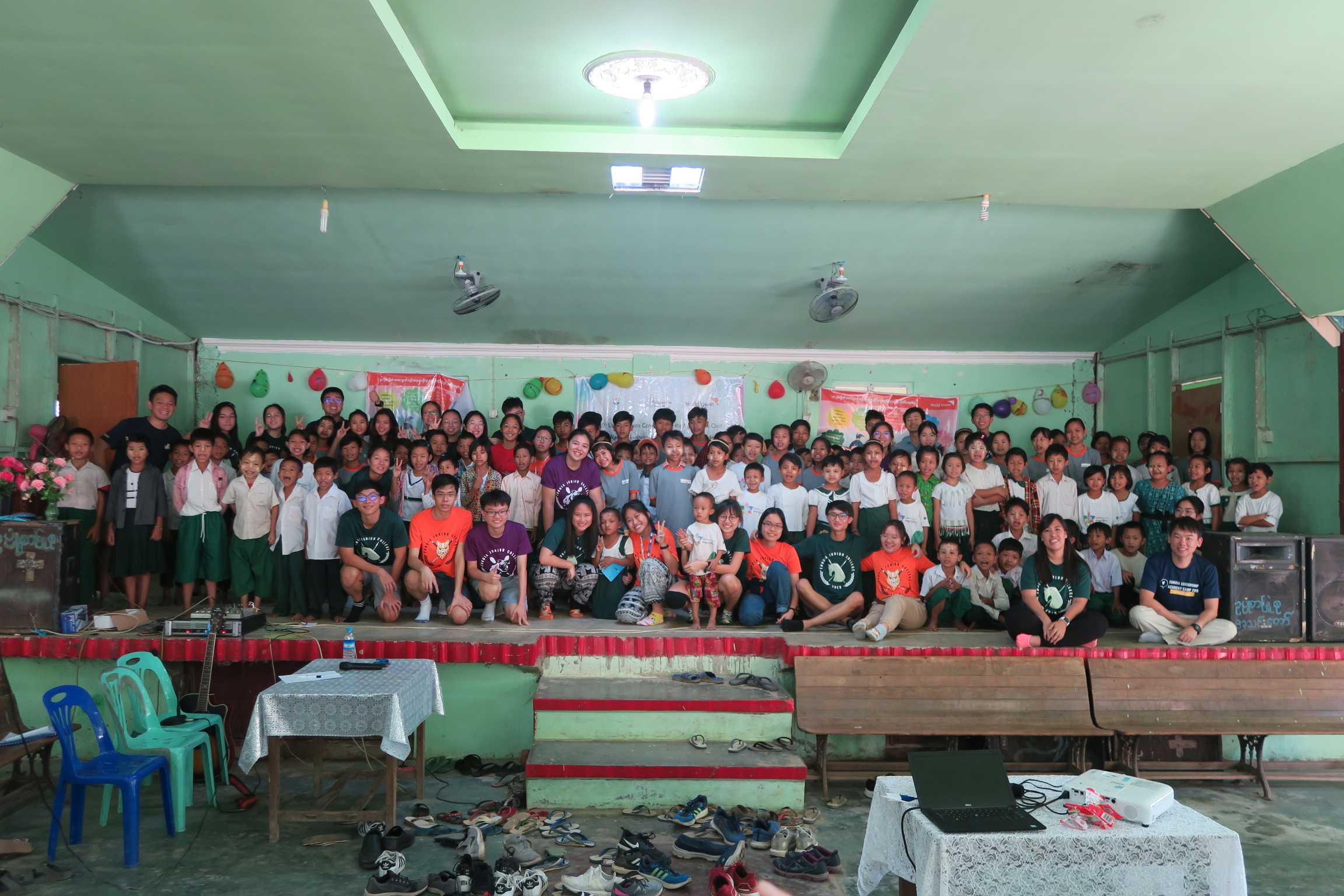 Written By:
Ernest Tan, Wong Sean Yew, and Sit Jie Ren (Eunoia Junior College)