Typhoon Koppu Batters Northern Philippines
(Updated on 18 October, 10.15pm)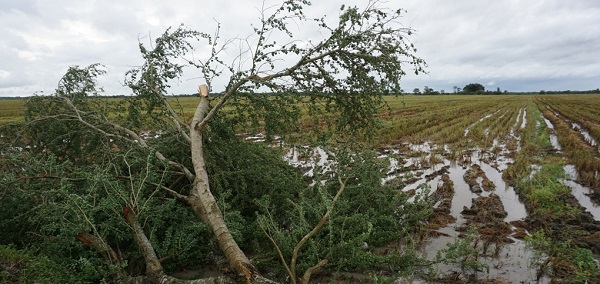 Typhoon Koppu made landfall in the province of Aurora early Sunday. It is expected to remain over mainland Luzon for up to three days and exit Philippine area of responsibility by Saturday, October 24.
World Vision communicator Joy Maluyo in Isabela shares, "I saw large tracks of rice fields inundated by floods. If rains continue for days the crops will rot and farmers will bear big losses if they fail to salvage their harvest."
World Vision has mobilised its National Disaster Management Team to check the extent of damages and urgent needs of people in World Vision assisted areas in the province lsabela and nearby areas affected by the typhoon.
World Vision Philippines' Humanitarian and Emergency Affairs (HEA) Director Bebeth Tiu said the international aid agency had been working to ensure they could respond as quickly as possible to any humanitarian need after Typhoon Koppu passes.
World Vision has pre-positioned emergency supplies in the areas Koppu is expected to hit, so a relief response can begin as quickly as possible – if needed – after the storm has passed.
"World Vision response teams are on standby to support government efforts if needed. Pre-positioned supplies are ready for 2000 families. Staff and assisted families have been advised to take safety precautions," she said.
World Vision continues to coordinate with the National Disaster Risk Reduction and Management Council (NDRRMC) and its local disaster units through field staff, advising communities to stay away from flood-prone and landslide-prone areas along the typhoon's path.
Disaster Response Fund
World Vision is prepared with pre-positioned supplies and trained relief staff to respond rapidly to any disaster anywhere in the world. We are often one of the first organisations on the ground with life-saving emergency aid, and we stay for the long term to help families recover and rebuild. The Disaster Response Fund helps us rush emergency supplies like life-saving food, clean water, medical supplies, and shelter to survivors. And helps ensure that we have pre-positioned supplies in place to respond to the next disaster.