Sponsorship is the reason this community got healthy
What if you were the reason a malnourished child became healthy? What if you helped educate an entire community of mums on how to raise healthy kids – teaching them how to protect their babies from sickness, disease and malnutrition?
Pheak is just 3 years old and she is a happy, healthy toddler, chasing her friends around the community centre and playing with toy cars in the dirt outside her family's hut.
But that's not always how it's been.
In Kralanh community, many families struggle to earn enough to provide for their children. It's difficult to put food on the table at all, much less a healthy, balanced diet. Food insecurity leads to malnutrition, which is a common issue for children like Pheak, who just months ago was severely underweight and often sick.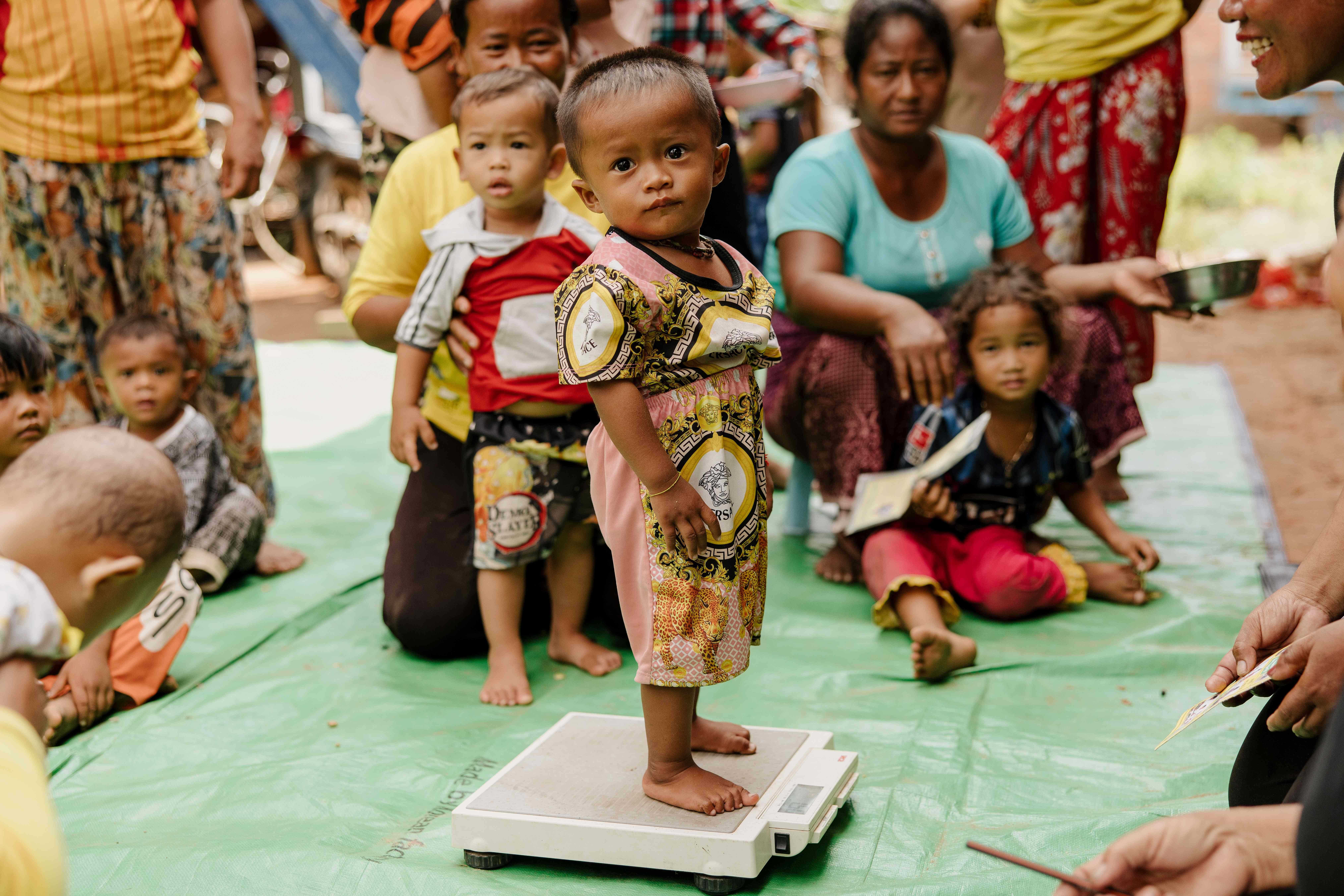 According to UNICEF, Cambodia has some of the highest regional rates of malnutrition for children under the age of 5, with 32% of kids too short for their age and 10% considered underweight.
But you could be the reason mothers are empowered with the knowledge and skills to make sure children like Pheak reach a healthy weight and have a brighter future.
Child sponsors are partnering with communities across Cambodia, including Pheak's, to form Village Health Support Groups – and they are transforming early childhood for kids in their local area.
When the local community groups meet, a colourful concoction is often boiling on the stove. It may just look like a big pot of gruel, but it is packed full of nutrient-rich vegetables, proteins and carbohydrates. It's a super-food that's saving kids' lives.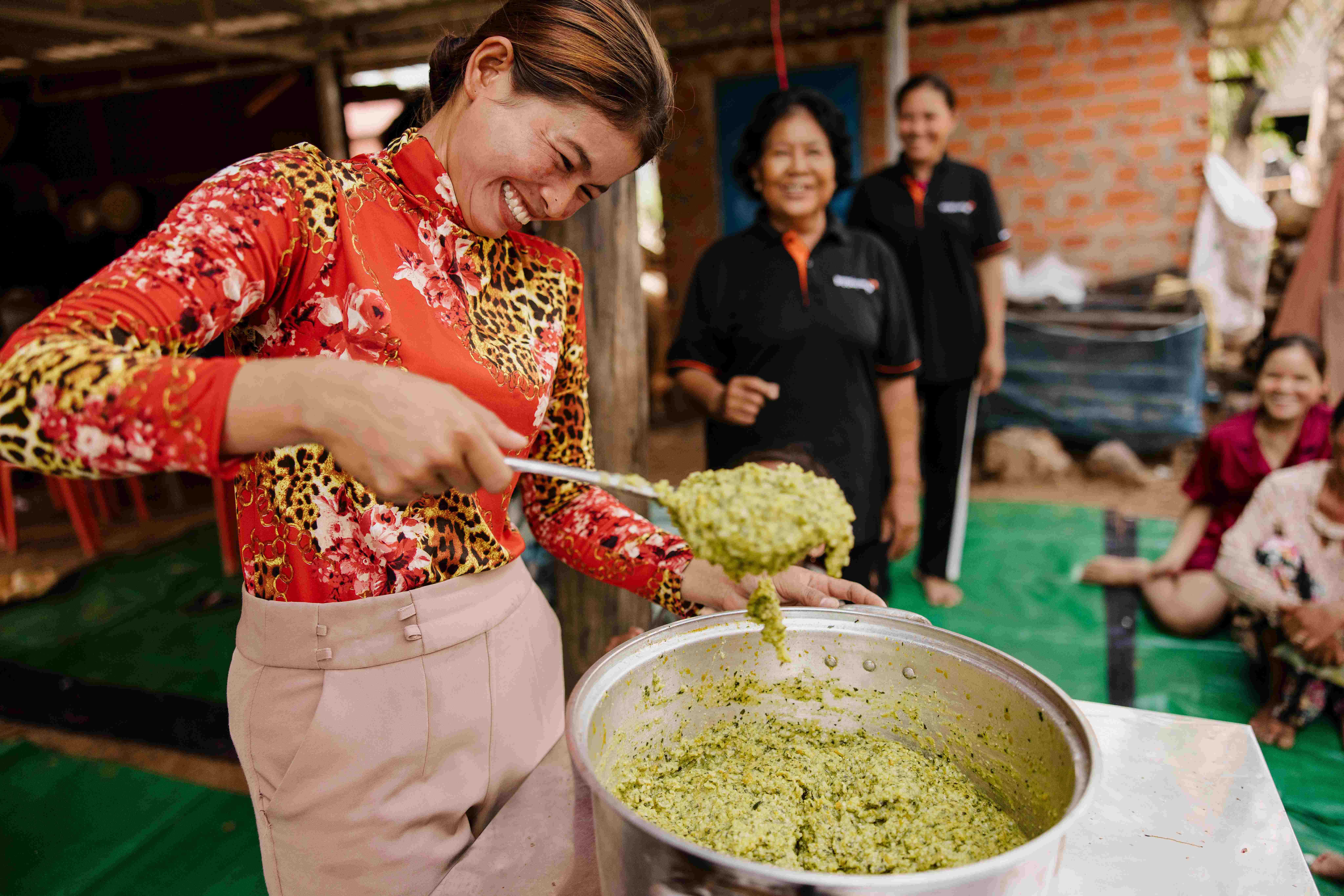 The support groups meet regularly to provide cooking demonstrations, teaching mums how to cook nutritious food using locally sourced vegetables and ingredients.
Children under age 5 are weighed regularly to identify those who are underweight and malnourished so the support group can follow up with families at home and give them the information and resources they need to help their children gain weight and get back on track.
Pheak's mother Tann began attending a support group when her daughter was underweight and sick.
"She looked pale and skinny. She wasn't well," says Tann.

"She often had fevers, so we had to buy medicine for her."
But thanks to the cooking demonstrations and education on nutrition Tann received, it wasn't long before her daughter returned to a healthy weight.
"I have learned a lot, especially about the health of children. I get the knowledge and then I can put it into practice in my family," she says.

"I cooked the supplementary foods at home and my child gained weight."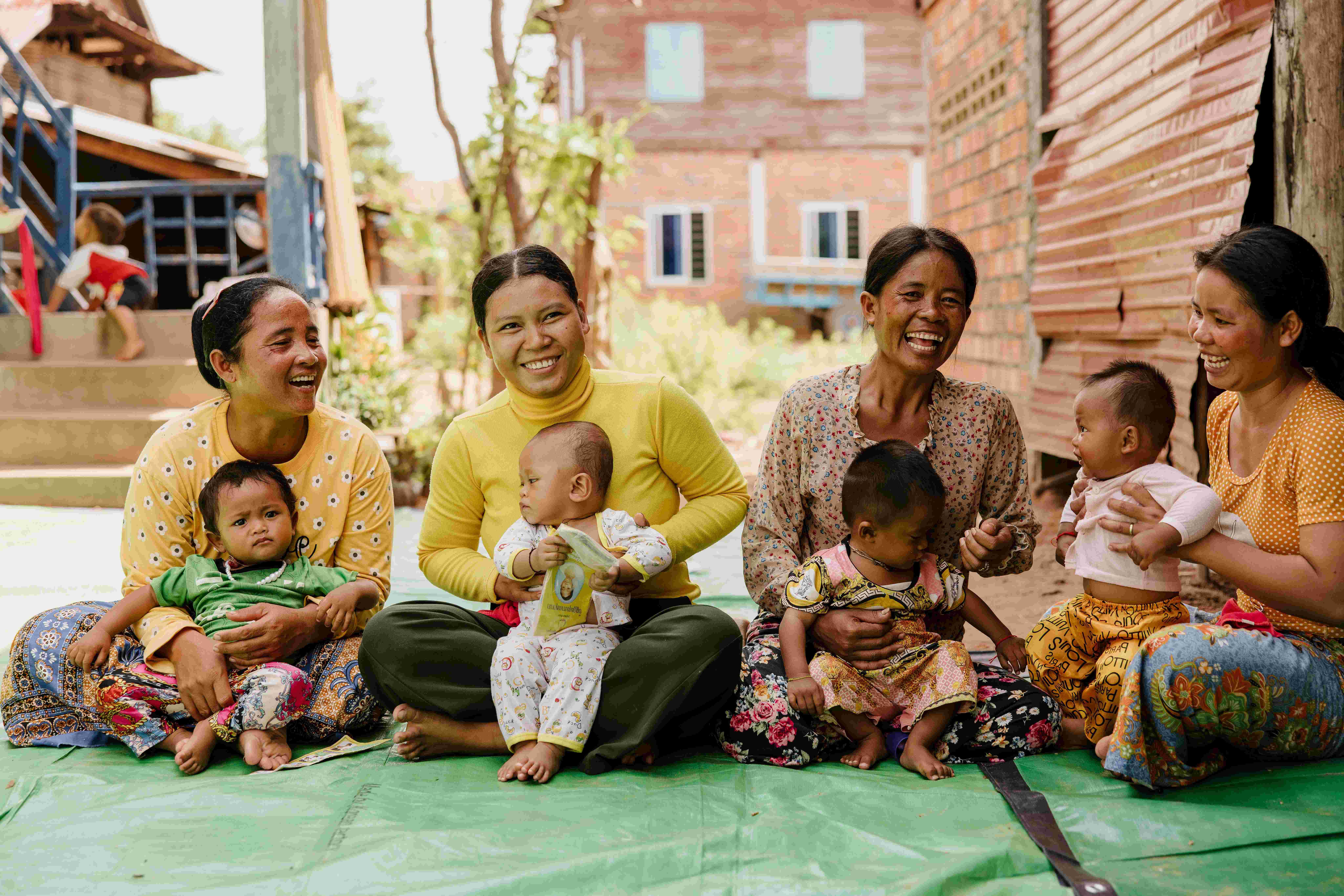 According to Community Development Facilitator, Chhorn, improving children's nutrition is vital to reducing cases of sickness and disease in the community.
"When their nutrition improves, it also reduces sickness. When the children are severely or moderately underweight, they are often sick. They have so many illnesses. But after their health status changes, they are much healthier."
Buth is a Village Health Support Group Facilitator and for her, malnutrition is personal – she was underweight as a child herself. Now she is proud to educate mothers on how to care for their children.
"We have found some challenges in our community because many mothers don't know how to cook nutritious food for their children and sometimes, people have food shortages so they can't feed their children enough food," says Buth.

"We train the mothers in how to cook nutritious, supplementary food for their children. We have another outreach activity where we go to visit the mother or the caregiver to monitor the children and make sure they are not underweight."

"We have found a big transformation. In this community so many children have improved their nutrition and are now healthy."
Now Pheak is thriving, and Tann has big dreams for her future.
"I want my children to be well educated. I would love my daughter to become a nurse," says Tann.
Will you be the reason a girl like Pheak has the chance to thrive? Every reason adds up – for every child you help, 4 more children benefit too.
Find out more about Child Sponsorship here!