A sponsor's deep dive into children's realities in Son Tra, Vietnam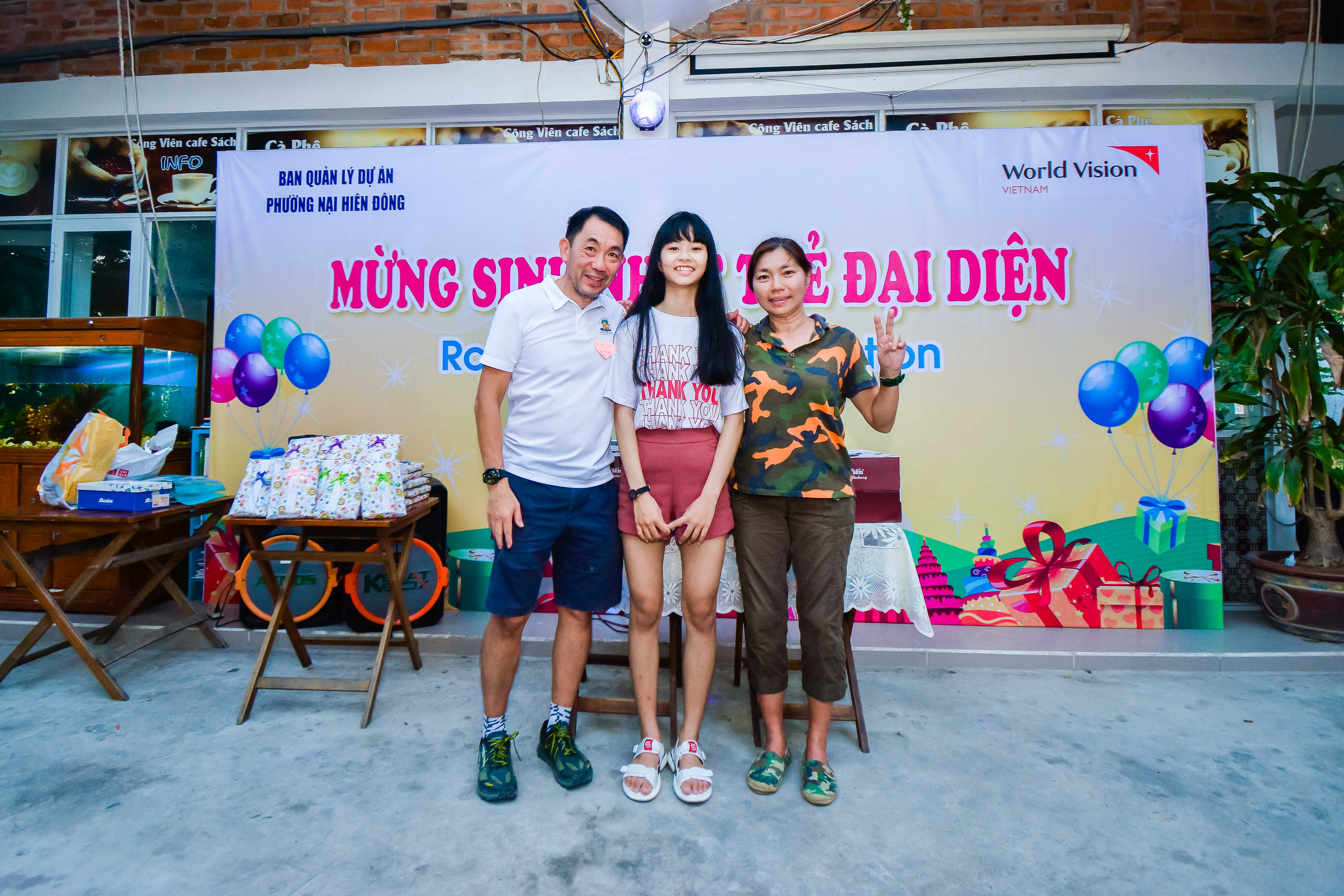 Tuck Meng and Spring with a local girl
During World Vision's Phase-Out party for Tien Lu, Vietnam, Tuck Meng and his wife, Spring, came on to share their experience as trippers to Son Tra, Vietnam.
After being sponsors for about a year or so, the couple was eager to know more about their sponsored children and their realities, encouraging them to visit the area(and their sponsored children) by embarking on a trip with World Vision.
However, Tuck Meng admitted that he was initially reluctant to join this trip due to the uncertainties ahead, with the added factor of it being a new experience for both Spring and him.
Taking a leap of faith, this trip proved to be an eye-opening and life-changing one for the couple. 
"It was overwhelming, and it was a great experience," shared Tuck Meng. "With Nghia's (World Vision Staff) help, he gave a better insight into what they (World Vision) were doing in Son Tra. All we knew from the Singapore side was that we were only sending financial aid. But there's a lot more [to it], a lot of programs were built up. I was very impressed by the operations that went on."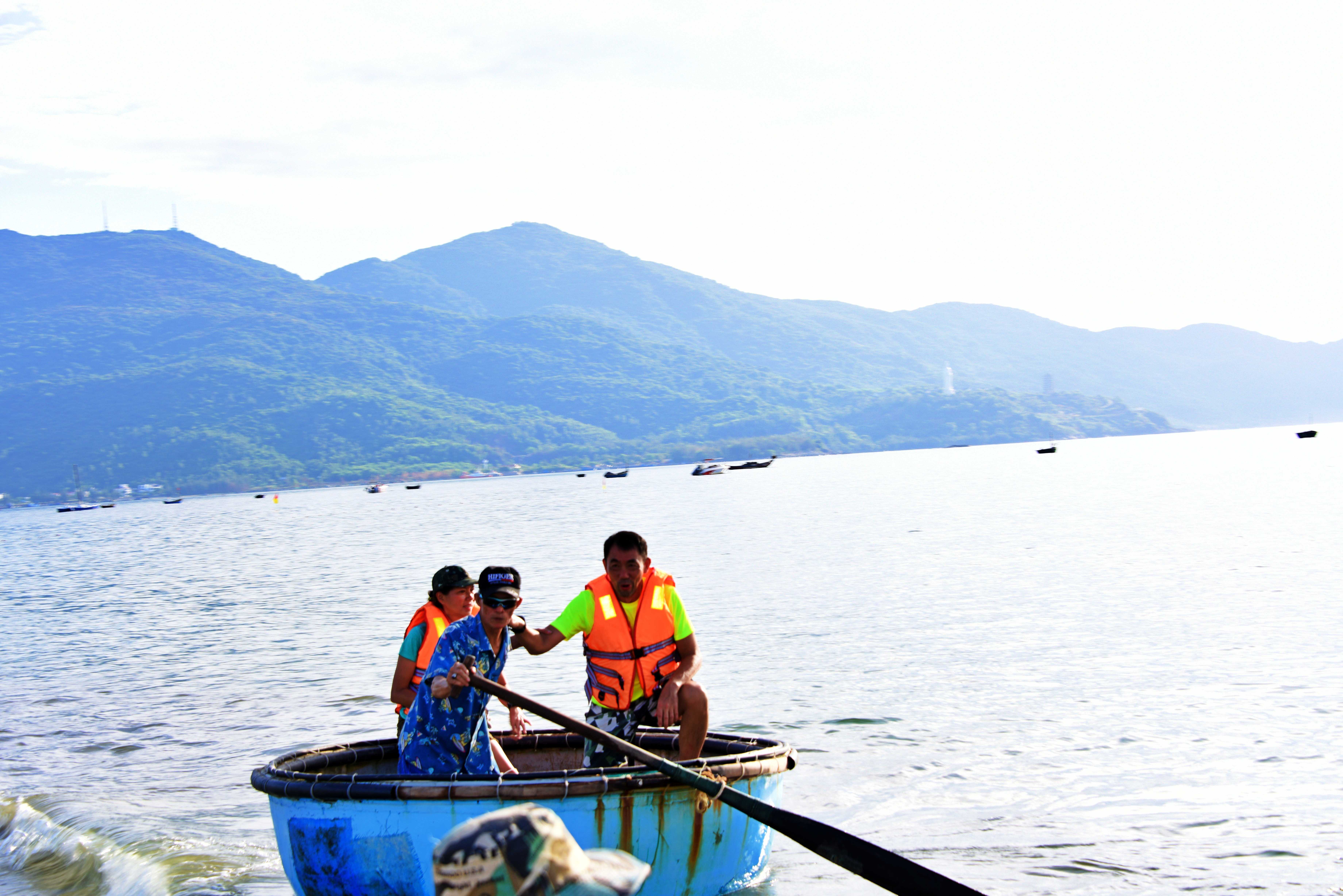 Tuck Meng trying his hand at steering the local fishing boat 
During the trip, Tuck Meng also had the chance to experience life as a local, including steering a basket-like boat that the villagers use for fishing. His fellow trippers also had the opportunity to pitch in and helped the local team build the typhoon shelter and a portion of the playground that serves as a recreational area for children frequenting the shelter.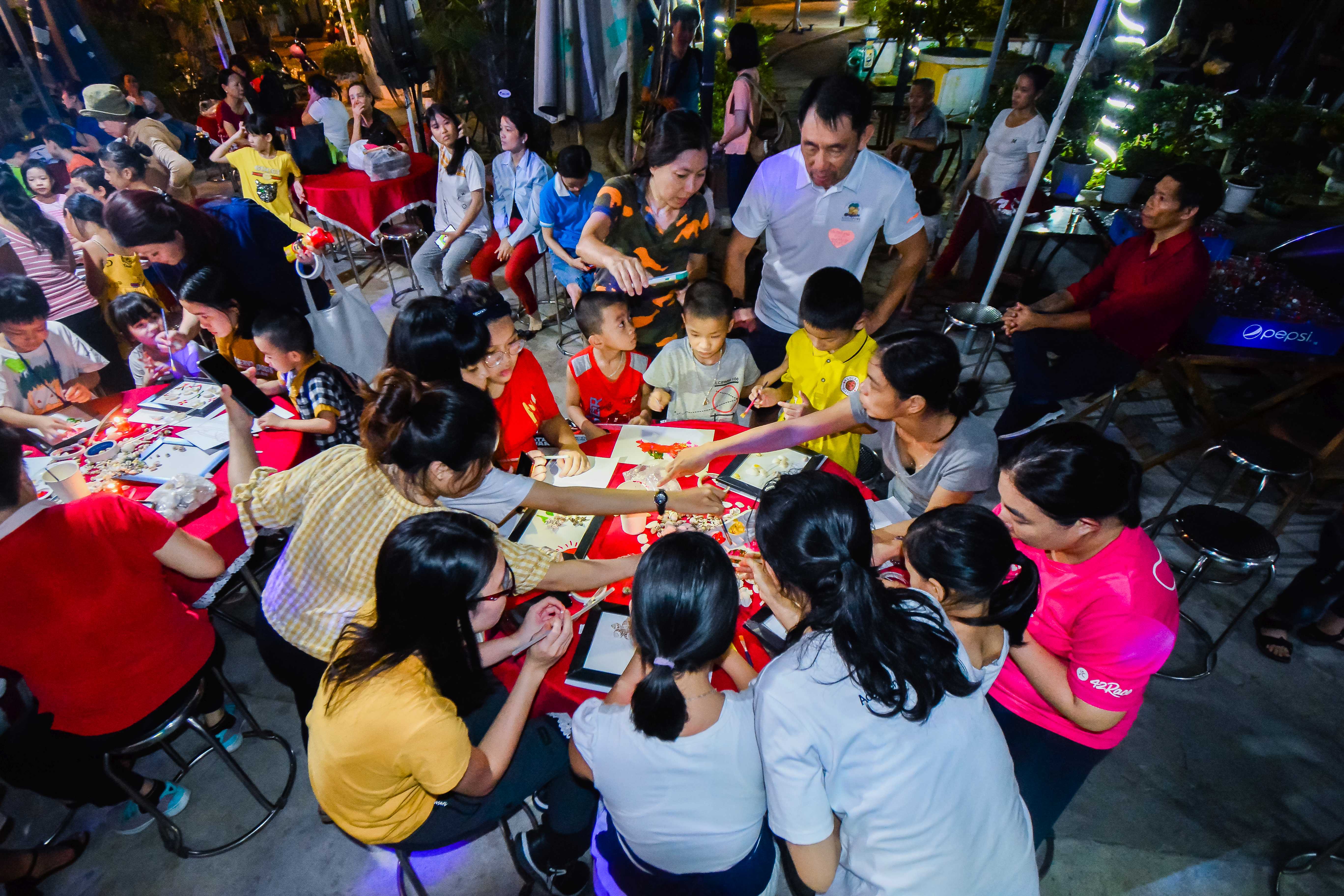 A gathering of sponsors and children in the community 
Despite their busy day, there was still more in store for Tuck Meng and Spring – meeting their sponsored children!
The couple, along with other sponsors, met up with their sponsored children, that evening. Apart from meeting and interacting with their sponsored children, Tuck Meng and Spring also spoke to two other children that were present and decided to sponsor them! 
"During the trip, we signed up to sponsor another two boys," shared Tuck Meng. "The family were in quite dire straits, and [when] we heard about their plight [we] thought we could squeeze in another two more."
Initial reluctance aside, it was through this trip that Tuck Meng and Spring caught a glimpse of the harsh realities their sponsored children, and other locals face every day. It was also through this that enabled the couple to understand the extent of their sponsorship impact — especially so in a relatively new and urban area programme like Son Tra. 
"The needs are still quite plentiful and for those, like myself, who have been wavering on the side-lines, wondering, 'What good can we do? We are just one person, one small peck in the whole system'. Maybe I'll just share that our small actions help greatly in a community like Son Tra," expressed Tuck Meng. "There is a saying by Aesop, 'No act of kindness, no matter how small, is wasted'. I think World Vision is doing a great job."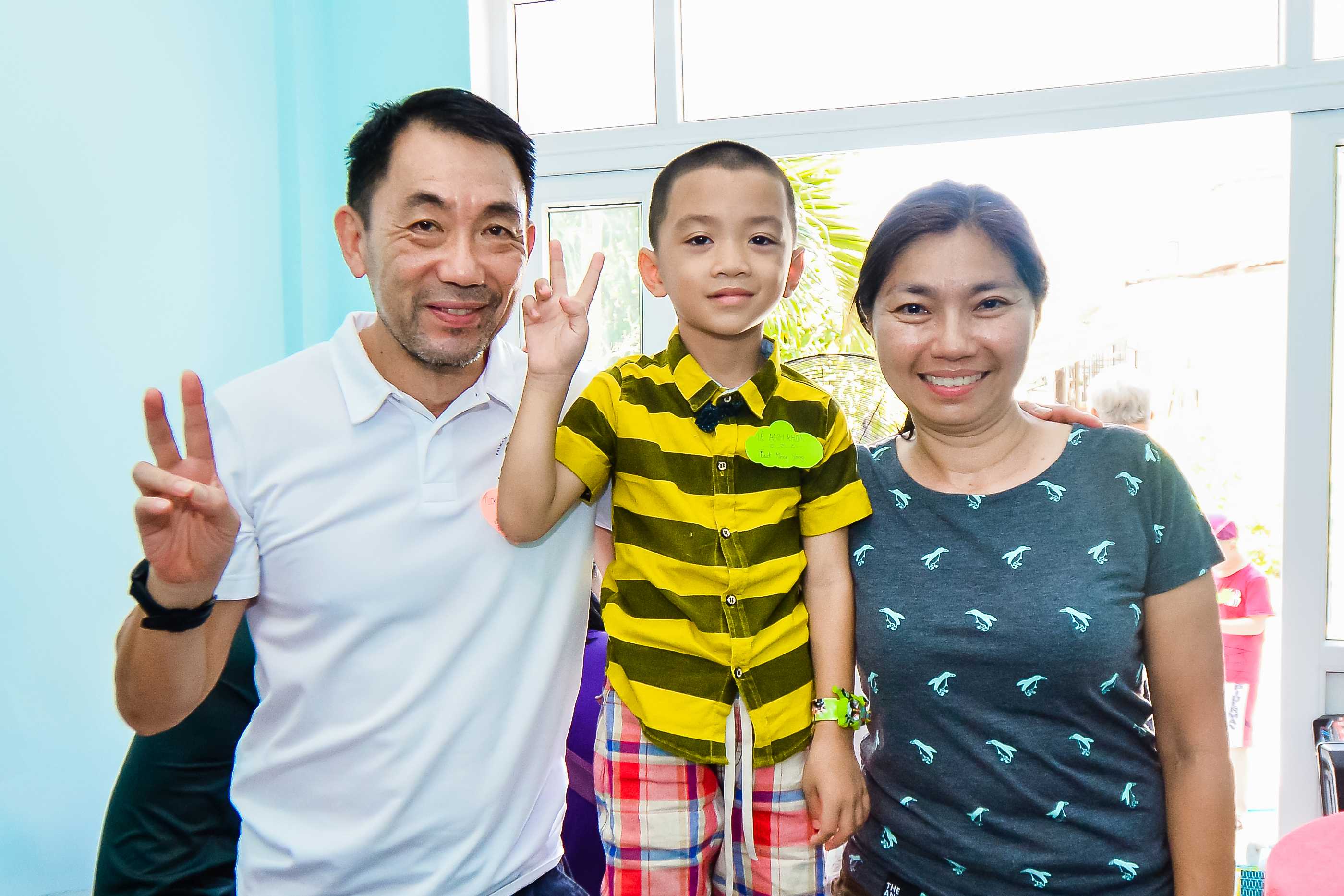 Tuck Meng and Spring with a local boy
Every child sponsor has a hand in helping these children and their community rewrite their future; to one filled with hope and promise, especially with the lasting and disastrous impact from COVID-19.  
Your help is even more crucial now. Choose to sponsor a child today.