A Sponsor's Life-Changing Journey to Lindula, Sri Lanka
"Just Be Being – Being there was new. Beings there were new. 
It was a moment of body-mind-soul connection. Simply by being there."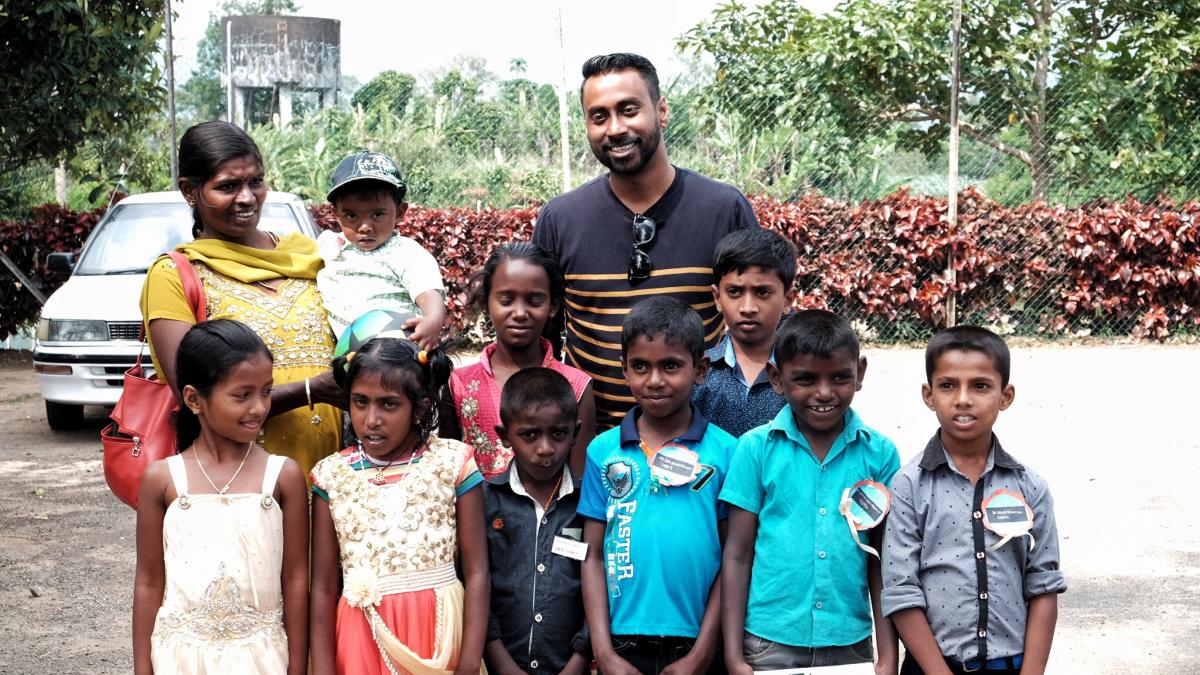 Mr Paran and his 9 sponsored children 
This is a short poem written by Mr Paranthaman Chinniah after his trip with World Vision to Lindula, Sri Lanka, in 2017. Mr Paran has been a World Vision sponsor since 2015, and today, both him and his wife are sponsors of 10 children from Sri Lanka.  
Mr Paran was first introduced to World Vision by his colleague. Upon further research on the organisation, he liked the impact that World Vision has been trying to achieve, propelling him and his wife to sponsor children since. 
Trip to Lindula, Sri Lanka 
Ever since Mr Paran and his wife came abroad as sponsors, the couple has been consistently sponsoring children from Sri Lanka. Today, all 10 of their sponsored children are from Lindula, with the latest one being added to their family of sponsored children during the Vision in Action webinar. 
"We have a strong sense of belonging to Sri Lanka," shared Mr Paran, though both his wife and he are Singaporeans. "When we visited the country prior to this trip, we fell in love with the place, with the food, with the people. We just felt….at home. We have an unspoken soft corner for the place.
However, it was through his trip with World Vision that Mr Paran discovered and understood the problems that the villagers were facing. Problems that none of us would think of as problems such as clean water, nutritious food, family life, privacy between families and living conditions, among others. 
Yet, he continues to marvel at how carefree, happy and innocent the children he met were.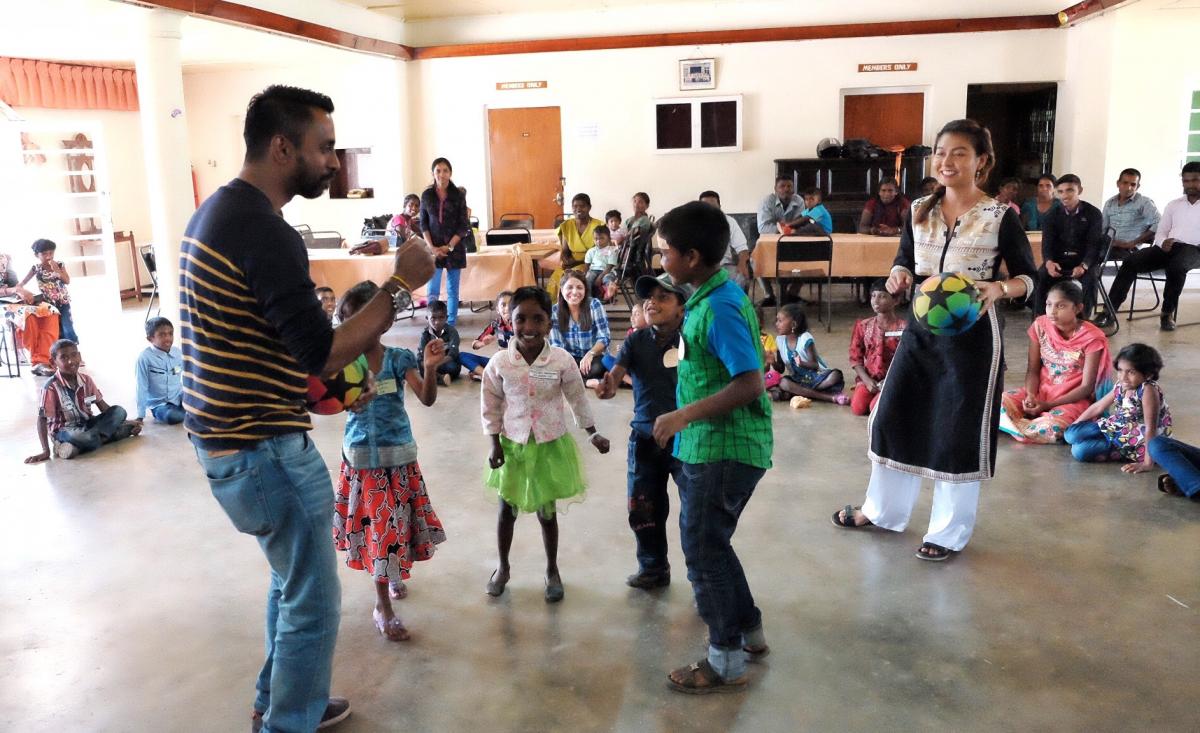 Mr Paran playing with children in Lindula 
"They were welcoming.

They were happy.

They were themselves.

Singing, dancing and cheering."
 
As he visited the various villages within Lindula, Mr Paran shared that factor that amazed him was the constant communal effort between the villagers, World Vision and the local authorities to help the vulnerable move out of their current plight by overcoming challenges together. 
One such challenge includes the health and nutrition of the children. Parents in Lindula tend to prioritise earning an income by selling their crops, leaving them without nutritious ingredients for their children. In efforts to address this issue, World Vision has been teaching mothers how to cook healthy food for their children without affecting the family's income.  
Another challenge locals face is the lack of privacy and understanding the importance of family life. Because of the housing arrangements in the community, privacy between families is almost non-existent. At the same time, spouses may also be overseas, trying to earn an income, leading to more strained relationships. 
In efforts to address this and relay the importance of strong family bonds, World Vision planned trips for married couples. Through the trips, it was noted that the relationships between these couples transformed into a strong, stable and loving one. 
Mr Paran and his sponsored children
Mr Paran sponsored his first child in the months leading up to his birthday. Mirroring this tradition, his wife got on board and sponsored another on her birthday as well. The pair continued to keep up the tradition until Mr Paran's visit to the community in 2017. 
While he was aware of the community's needs from reports and the community profile of Lindula, going on this trip has further opened his eyes to the needs children and their families in Lindula have to encounter. 
Additionally, this trip with World Vision also gave Mr Paran the opportunity to meet with his sponsored children. However, this is far from his first interactions with them. Mr Paran and his wife have both been writing to their sponsored children and sending gifts to them over the years.  
In return, the couple has also been receiving photos of and letters from their sponsored children, allowing them to build a bond and share a friendship despite the miles apart. "It is always nice, it's like having an extended family in another part of the world. They genuinely care and appreciate what we are doing."
To Mr Paran, and for many of us, $45 may easily amount to the cost of one meal. But to the children and people in Lindula, it is an amount that can change their lives, and that is why Mr Paran is still actively sponsoring children - to be a source of support for the vulnerable in any way he can.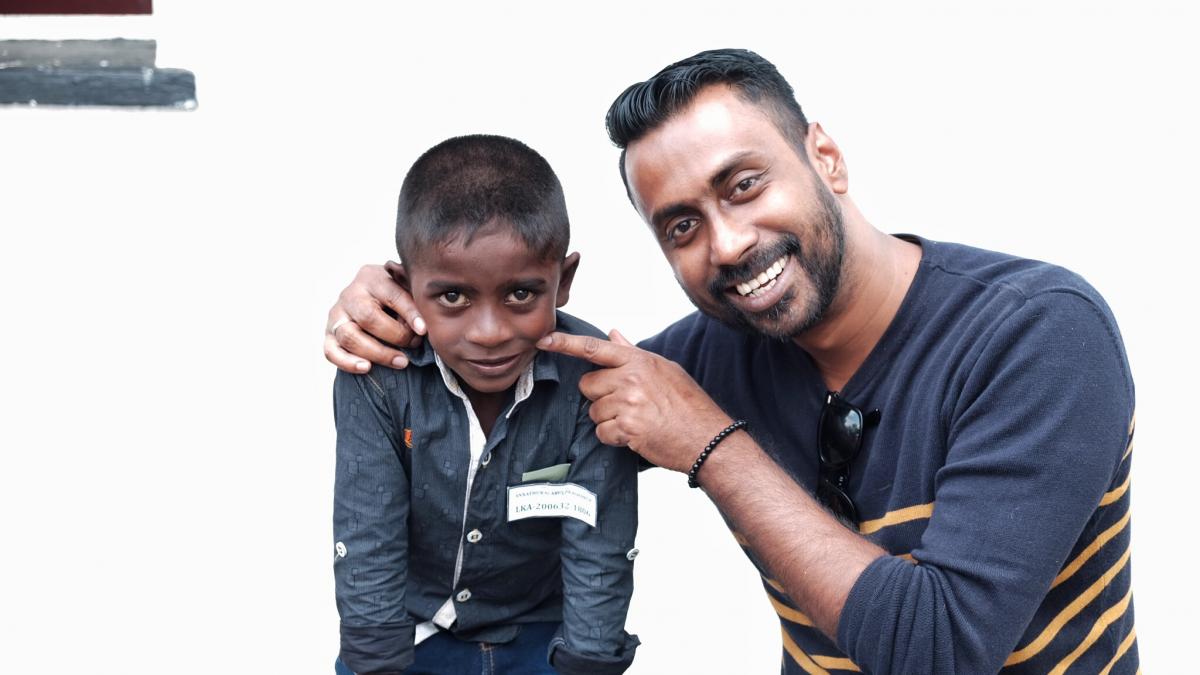 Mr Paran with one of his sponsored children
"Our life is only complete when we believe, We can be here in this moment, and be there when a fellow being needs it. 

Just be being.

The grammar doesn't matter, The manner is all they remember."
Catch Mr Paran's full sharing during World Vision's Vision in Action - Through the Eyes: A Glimpse into South Asia webinar here. 
Like Mr Paran, when you sponsor a child you can also make a world of a difference in their lives and lives of their family and community members. You can help them be hopeful for the future, especially in this time of uncertainty!