A Special Connection in Lindula, Sri Lanka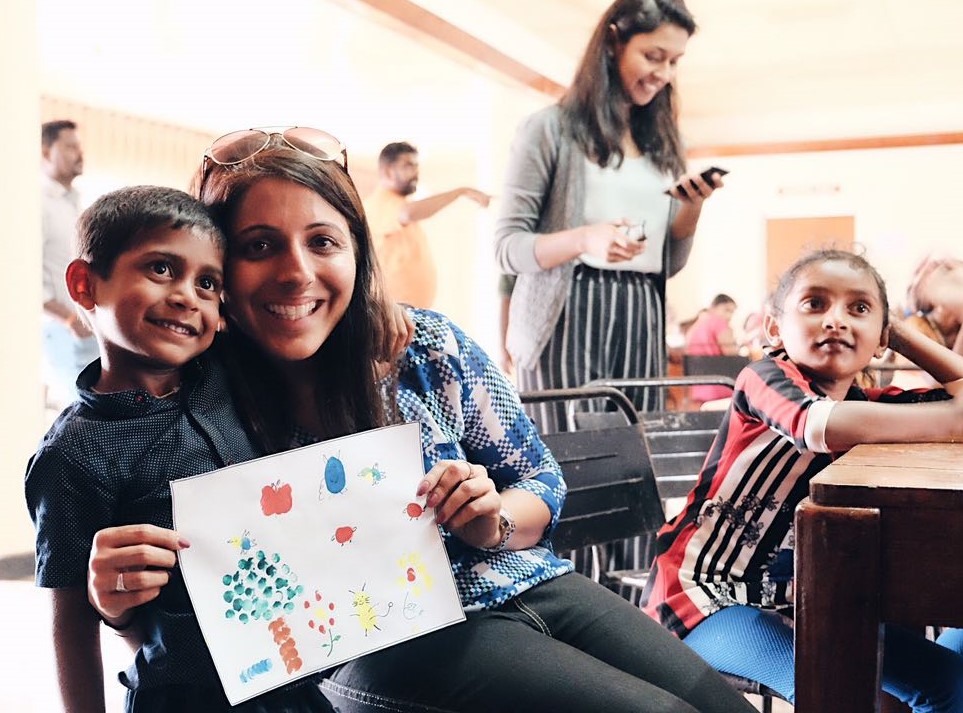 I sponsored my first child in 2007 from the Philippines," remembered Nalini. "I have always felt a connection with children and wanted to be a part of their lives in some way and I came across World Vision when I was doing some research on sponsoring children."
With her first sponsored child, Nalini kept in touch with her over the years through letters, postcards and regular reports from World Vision — all of which allowed Nalini to better understand her sponsored child's realities. But, through these interactions, Nalini was glad to see that her sponsored child grew to be a responsible, intelligent and happy teen.
In addition to her first sponsored child from the Philippines, Nalini's family of sponsored children grew, in 2016, to include another from Lindula, Sri Lanka, and when the opportunity arose, she jumped at the chance to go on her first sponsor trip to visit him in his community.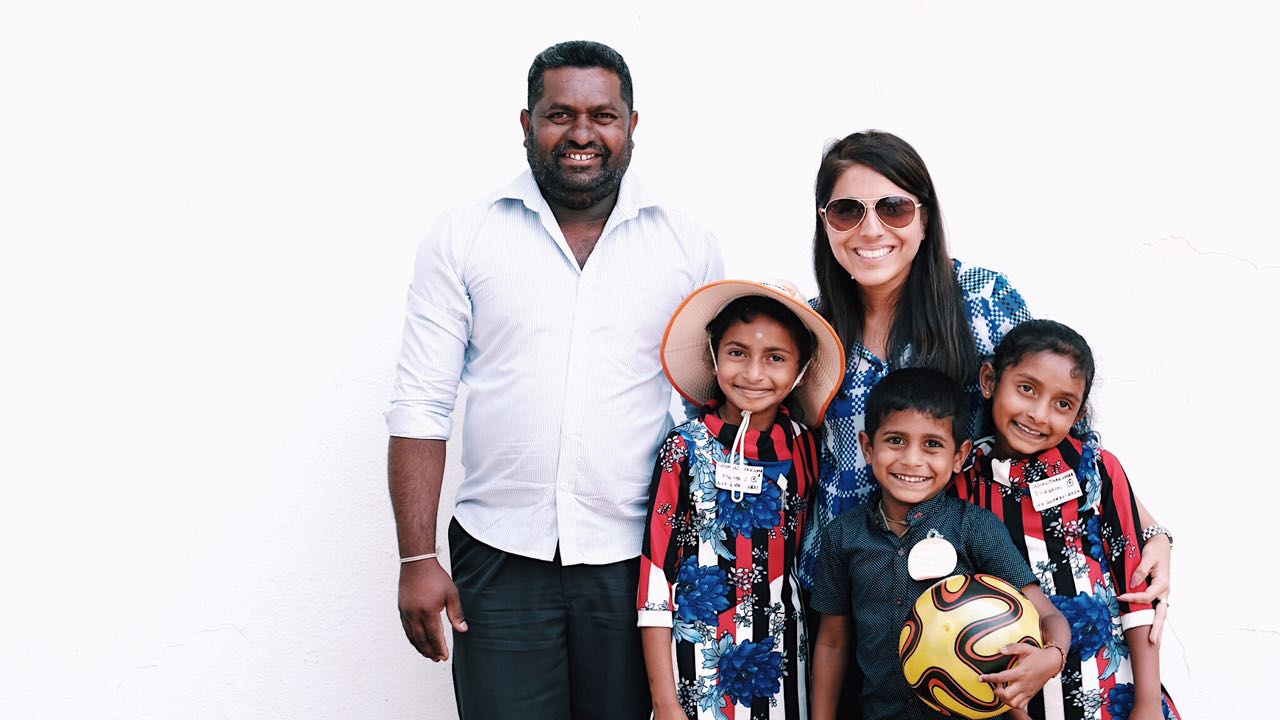 "Initially I was sceptical as I did not know anyone on the trip. However, I was fortunate to have met such a friendly group of people through this trip," admitted Nalini. "Not everyone on the trip was a child sponsor! It was heartening to see even non-sponsors joining the trip."
Besides making new friends, embarking on this trip also allowed Nalni to gain a better understanding of World Vision's interventions in the community such as the nutrition programme for young children, the men care programme and the organisation's goal to provide safe water facilities.
"I thought that my sponsorship support was only going towards the child's education and well-being. However, I was glad to learn that I was contributing to other projects which were benefitting other families as well," shared Nalini.
Apart from understanding more about her sponsorship impact and witnessing the changes in the community, this trip also gave Nalini the opportunity to meet her sponsored child!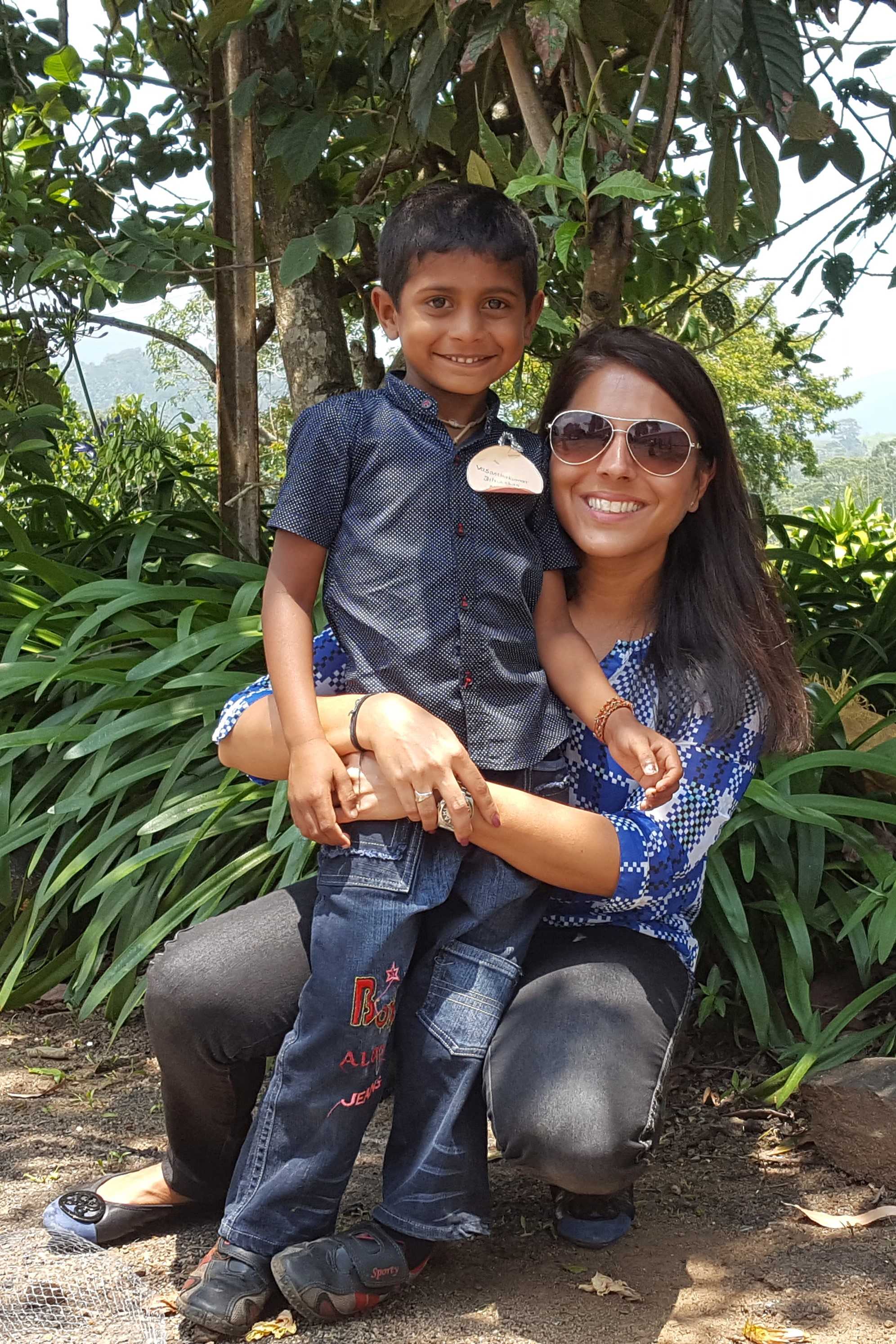 "When I first met my sponsored child, I felt emotional as I felt a sense of connection to him. But being only five years old at that time, it took him some time to warm up to me though his older sisters were extremely warm and friendly. Due to the language barrier, we had an interpreter from World Vision Sri Lanka," explained Nalini. "I gained a better understanding of his interests, likes and dislikes, as well as his family background. We managed to spend about half a day together, playing games and having a good laugh. It was an enriching and fulfilling experience!"
Nalini found the trip to be very well organised and insightful with the World Vision staff and locals being warm and humble. The affection and love from her sponsored child's family truly touched Nalini, and she continues to anticipate the next opportunity to return back to the community.
"I do miss the time we spent in Lindula and would love to go back again. For now, I continue to sponsor more children along the way as their smile, happiness and well-being brighten my day," explained Nalini.
The impact of sponsorship is significant, and often extends beyond just the sponsored child.
In fact, for every child you help, 4 more children benefit too! 
Imagine just what you could do, if you managed to gather two or more people together to sponsor two or more children. Learn more about how you can join us on this amazing journey of Child Sponsorship today!