Sowing the Seeds of Change in Children's Life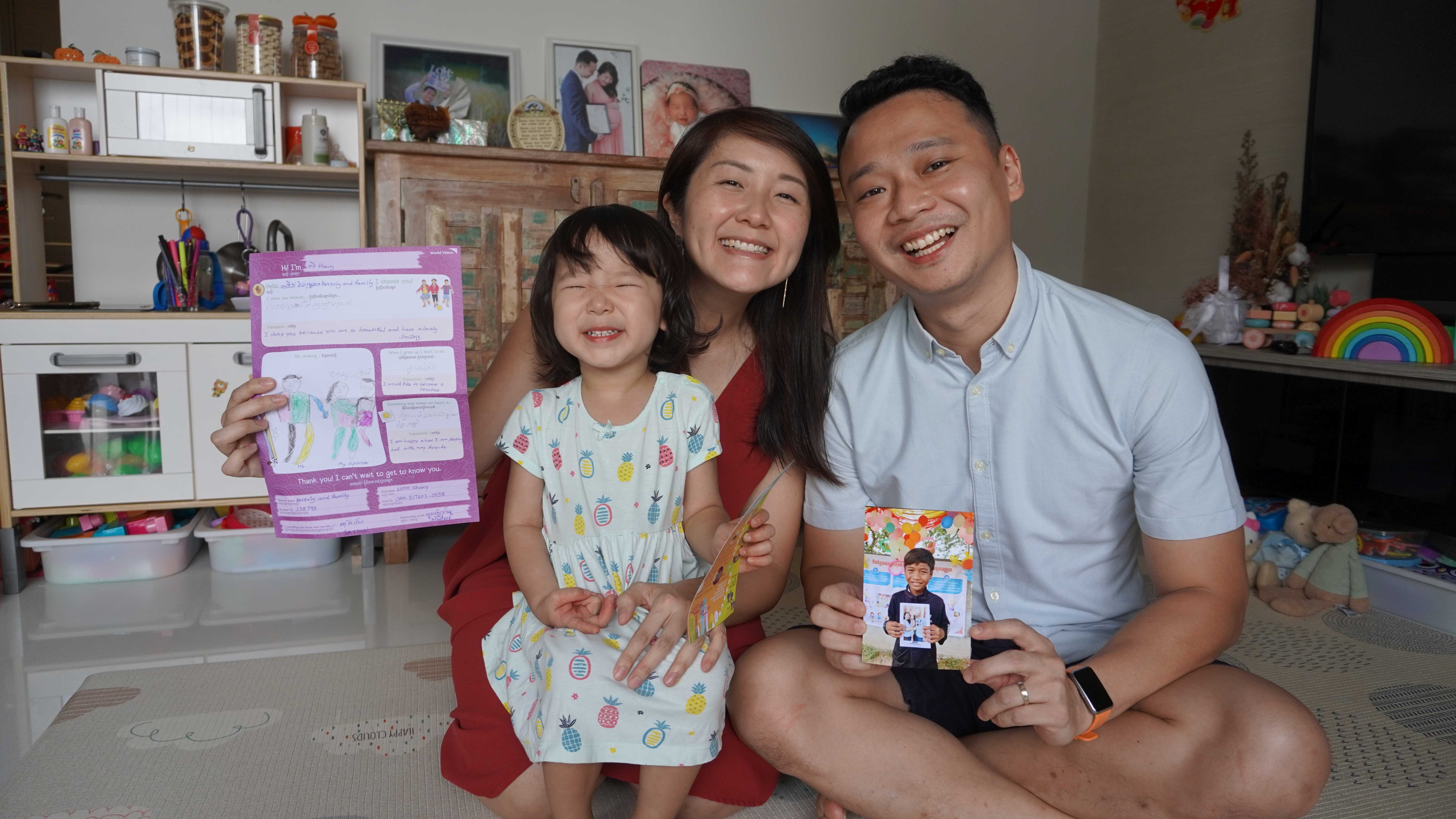 "I like the fact that it empowered the child to make a life-changing choice," shared Beverly.
A devoted mother of two, an existing sponsor and now a #Chosen sponsor, Beverly had taken it upon herself to embark on this meaningful journey with her family. She proposed the idea to her husband, Benjamin, and soon enough, the couple was welcoming a second sponsored child with open arms.
As soon as they set their eyes on a picture of Khavy, a young boy from Cambodia who had chosen them, they were instantly flooded with joy. The warmth in their hearts only amplified upon receiving a surprise video greeting of him, where he openly shared his ambition and revealed his reason for choosing Beverly and her family.
"I choose them because they look like my parents when I was young," said Khavy, as he looked at the image Beverly submitted with fond eyes.
Though this is her first go at being #Chosen, Beverly is no stranger to World Vision's Child Sponsorship programme, having been a sponsor for about 13 years now. At the mere age of 18, an eye-opening realisation guided her down the path of sponsorship, where she had the opportunity to build a treasured connection with Emebet from Ethiopia, who was then only four.
"I was looking for something meaningful to do or to contribute to, I guess something bigger than myself," Beverly explained.
Today, Emebet is 17-years-old and having journeyed with her for 13 years, Beverly appreciates the privilege of watching her grow and flourish into the young woman that she has become today.
"I love to receive all those updates because they will always send a photo and I have all her photos since she was 4," shared Beverly, who has also discovered her passion for children and is now working as a teacher.
Coincidentally, Khavy—the child that chose her—also harbours a similar dream of becoming a teacher like Beverly and Benjamin.
"This really moved us, and made us feel a lot more closer to him. We hope that he will achieve his dreams as well," said Benjamin. "He is very precious," added Beverly.
Apart from her efforts to create an impact in children's lives, Beverly is also focused on broadening the perspective of her two-year-old and eagerly shared the contents and message of her #Chosen package with her, strongly believing that it is necessary to teach her about the importance of counting her blessings from a young age.
"What we hope to teach her through this family project, would be mainly just to communicate how privileged and blessed she is, first of all to be born in a country like Singapore, just the idea how many opportunities she has compared to children in other parts of the world," Beverly explained.
Watch Beverly's Story:
Find out more about World Vision Singapore's #Chosen programme here.