Setting Aside a Piece of His Pie
Article by TODAY, in collaboration with World Vision Singapore.
A former World Vision Singapore intern and current university student, Shawn Lim, 23, is now a proud sponsor of 2 children!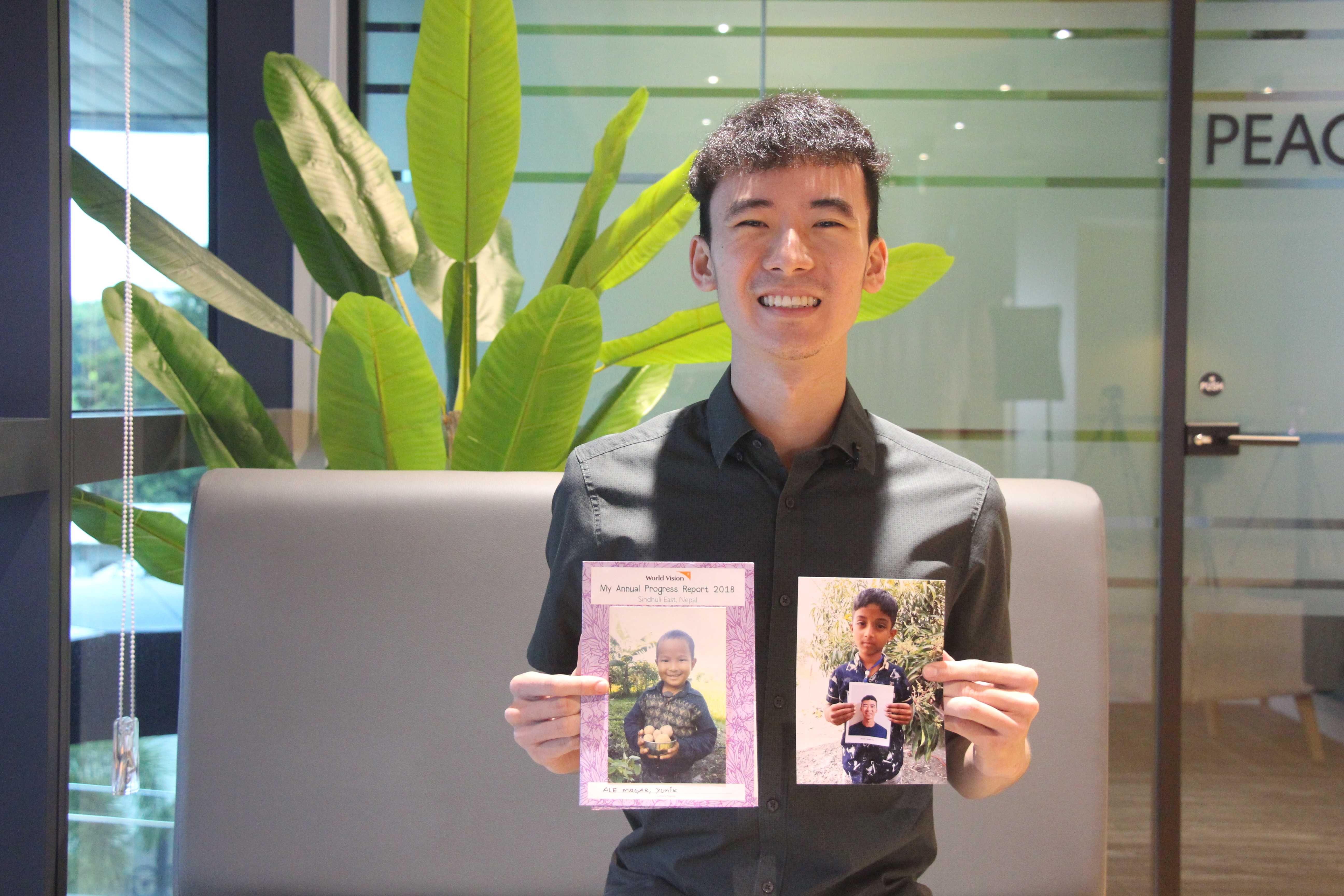 During his internship, Shawn had a life-changing experience with World Vision's beneficiaries. During a visit to Son Tra, Vietnam, he was deeply impressed by the resilience of the underprivileged youths he had met at a camp. In one activity, young participants reflected on their dreams and put down on paper their plans for the future. Mentors then discussed with them what their paths to success would entail. Subsequently, the youths were asked to remain in a push-up position directly above their written dreams for some time, in order to internalise the sheer grit needed to achieve them.
"I saw their sweat and tears. It struck me how hard these youths were willing to fight for their goals, despite the odds," said Shawn.

"This activity really impacted me and challenged me that if I can live my life comfortably with the money that I have, why not challenge myself to also put aside a sum of money every month to give to these children."
Spurred by this experience, Shawn used part of his allowance to sponsor Yunik from Nepal, aged 10, who had been waiting for a sponsor for more than 12 months. When Shawn enlisted in the army and started drawing a modest salary, he felt called to sponsor a second child through World Vision's Chosen programme, which allows children to select their sponsor. He ended up being chosen by Joy, a boy who lives in Bangladesh.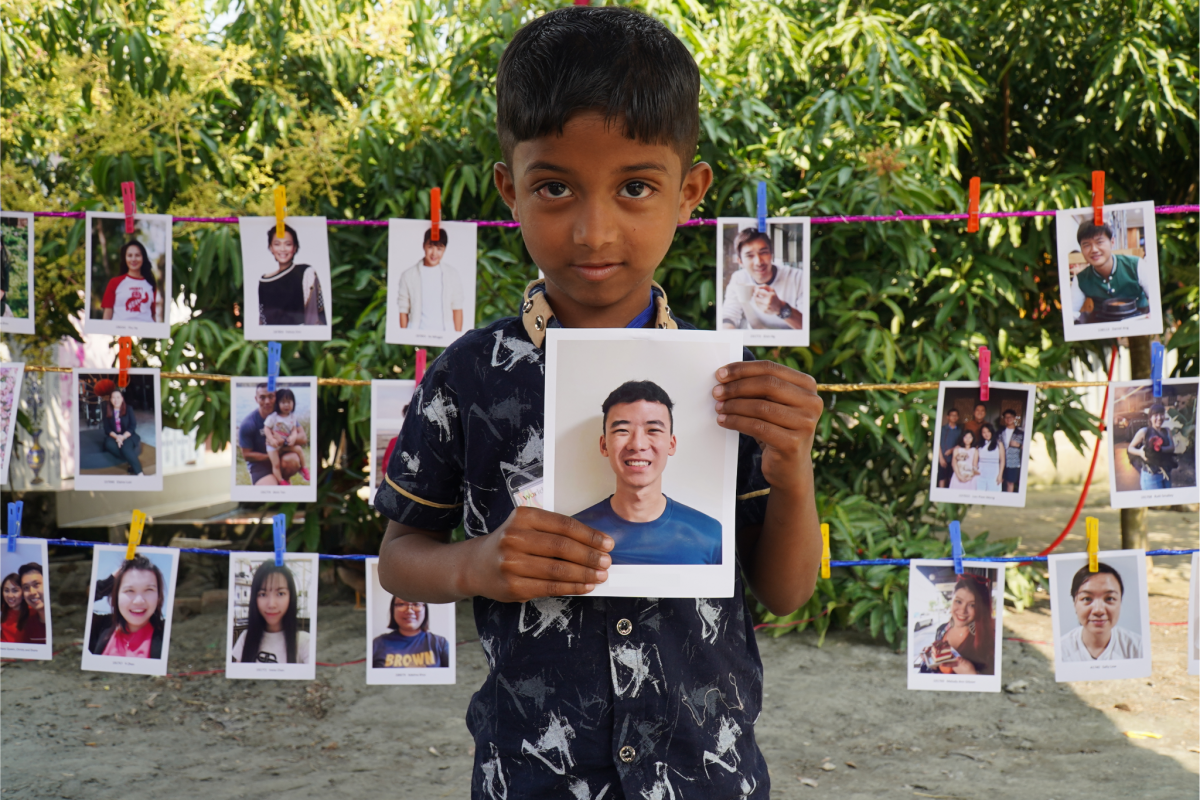 Joy holding up a photo of Shawn at the choosing party in Wazirpur, Bangladesh.
"Joy chose me because he liked the colour of my shirt," quipped Shawn.

"I find the Chosen initiative particularly purposeful because it enables children to take ownership of their sponsorship journey."
Find out what tugged on Shawn's heartstrings, and his journey leading him to sponsor 2 children!
Find out more about Chosen here.