Project HungerFree 2017
Project HungerFree was held on 15 July 2017 at the Bukit Timah Campus of the National University of Singapore. It was a humanitarian-themed youth festival, complete with music performances and a documentary photography exhibition, which allowed students and young professionals to deepen their understanding about the food security challenges, critical water needs, and humanitarian emergencies experienced by poor and vulnerable communities in the developing world.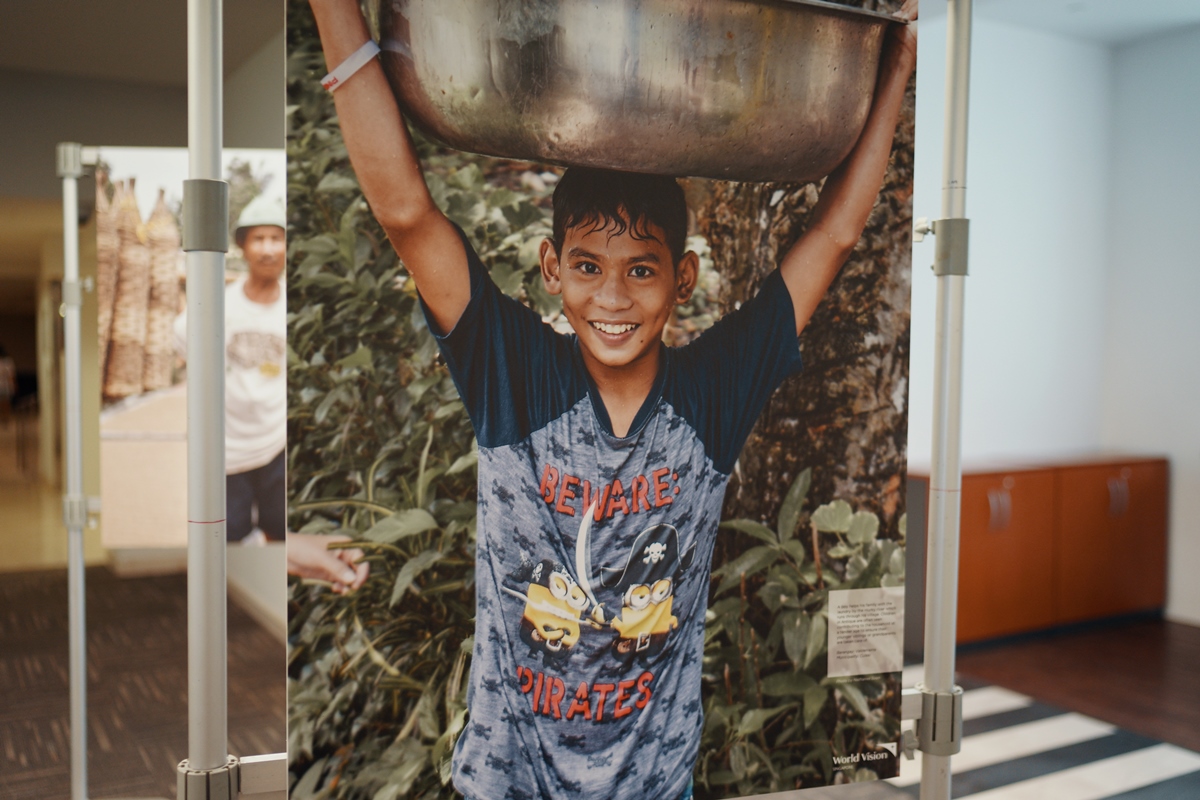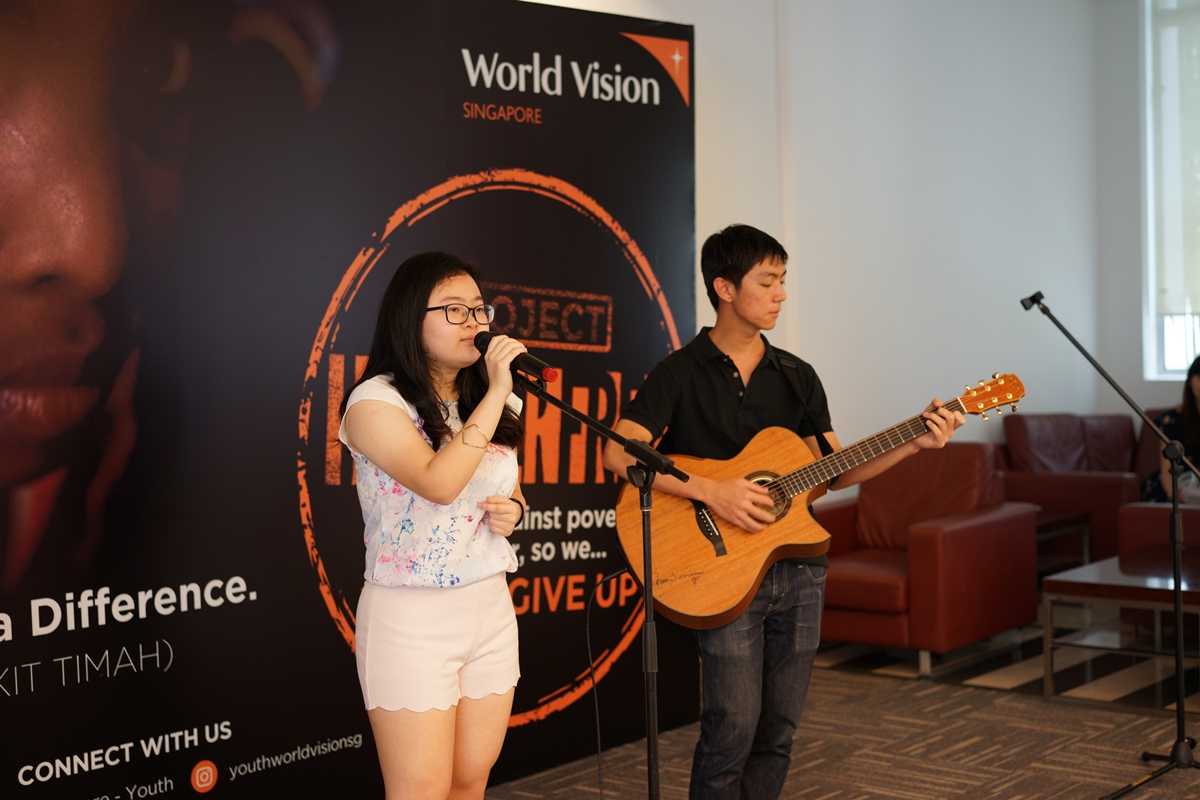 Participants were given the chance to choose from different educational activities across two parallel programme tracks to create a personalised learning experience, depending on their interests and preferred mode of learning. We hear from two students who took part in each of these two tracks.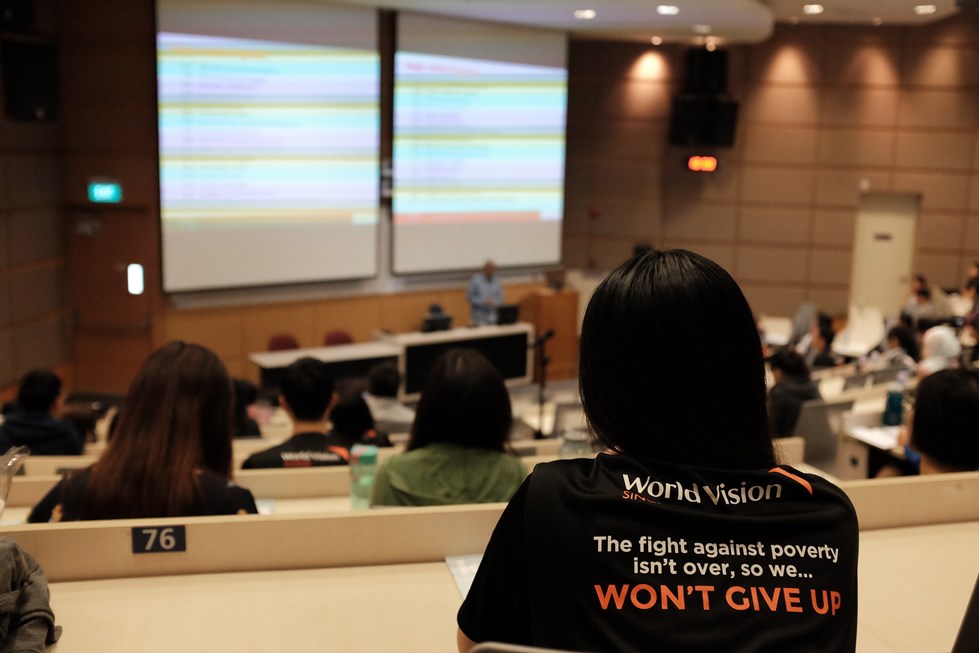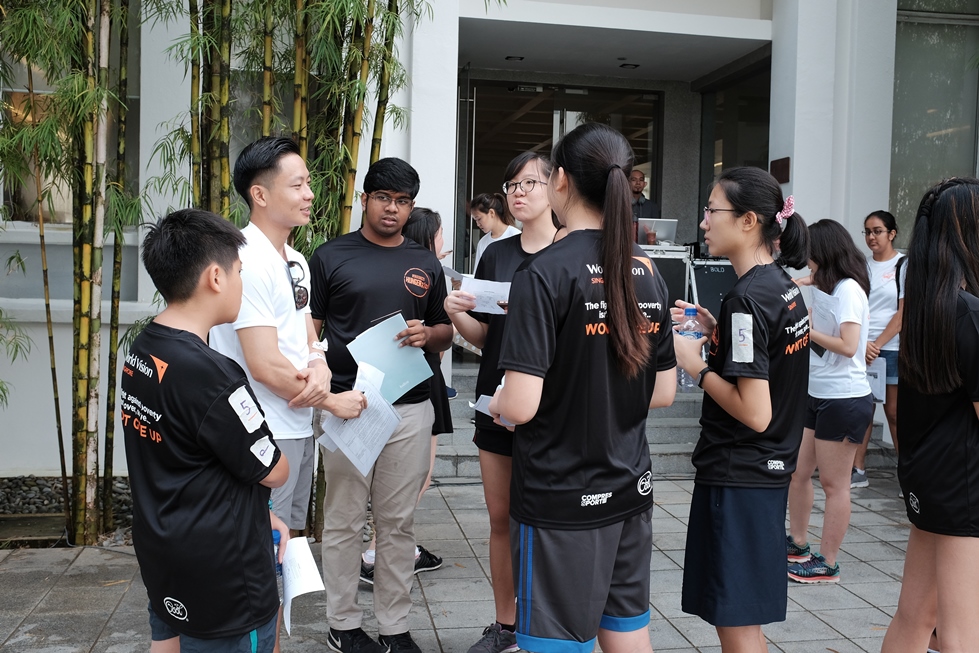 Olivia Lim from NUS attended the Young Humanitarians Track, which consisted of a series of dialogue sessions and 'Deep Dive' seminars:
As a child, whenever I watched the news, and saw so much suffering and so many needs unmet around the world, I always wondered why. As a Christian, I also questioned my God, "Why, God, why?" I was deeply burdened and perplexed by the term "social justice". Ours is a world where children do not have equal opportunities for education, women have fewer privileges than men, and families are broken because of vice and abuse. Could there really be social justice in a world where there is so much more that remains to be done?
It was as I was on this path to discover how my passions and convictions could be harnessed to contribute to such causes that I came across Project HungerFree and decided to give it a go. It was especially pertinent to me as, at that point in time, I was in the midst of an internship with the National Council of Social Services (NCSS) and was discovering the needs in Singapore as well.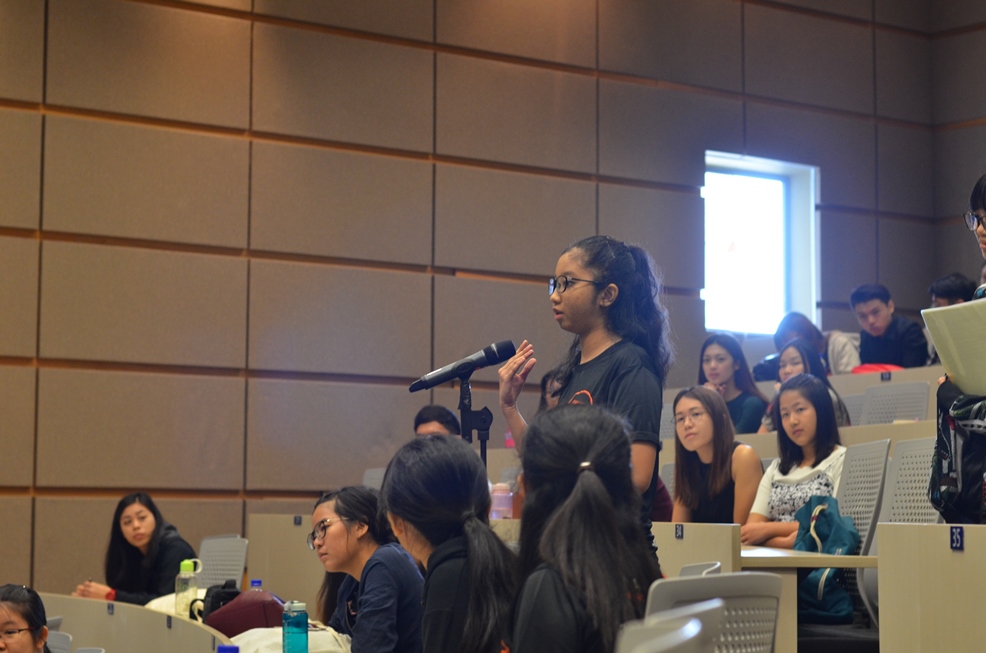 I attended the Fireside Chat by Mr. Cherian Thomas, the National Director of World Vision India, about "India in Transition: The Road to Inclusive Growth". Mr. Thomas spoke about the socio-economic landscape of India and the complexity of the problems faced in India. A main takeaway for me was that the growth of a country could be tremendous, such as in India, but that didn't necessarily leave it safe from gaps and inequality. India has been doing well for the past number of years as a fast-growing and competitive economy; yet, inequality is severe, and India's richest 1% own 58.4% of the country's wealth. I grappled with the fact that there were huge challenges with the distribution of wealth across the population, and with how easy it could be to forget the poor in the face of tremendous growth. This brings me to my next learning point about community empowerment. 
Different groups tackle the problem of poverty on different levels. At the national level, poverty alleviation efforts might involve figuring out ways to distribute wealth more equally through community mapping, finding out where poor communities tend to be concentrated and targeting those areas, and investigating what their critical areas of need are. Poverty alleviation can happen at the level of the family and the community as well. I believe in building on the strengths of communities and empowering people, particularly through education. As Nelson Mandela once said, "Education is the most powerful weapon which you can use to change the world." Individuals can learn through education that they are autonomous, and that they have the capacity to break out of the poverty cycle and do more for their family and themselves. Education strikes me as an important means of achieving sustainable poverty alleviation, as it equips the poor with the knowledge and skills they need, and enables them to take the steps forward by themselves.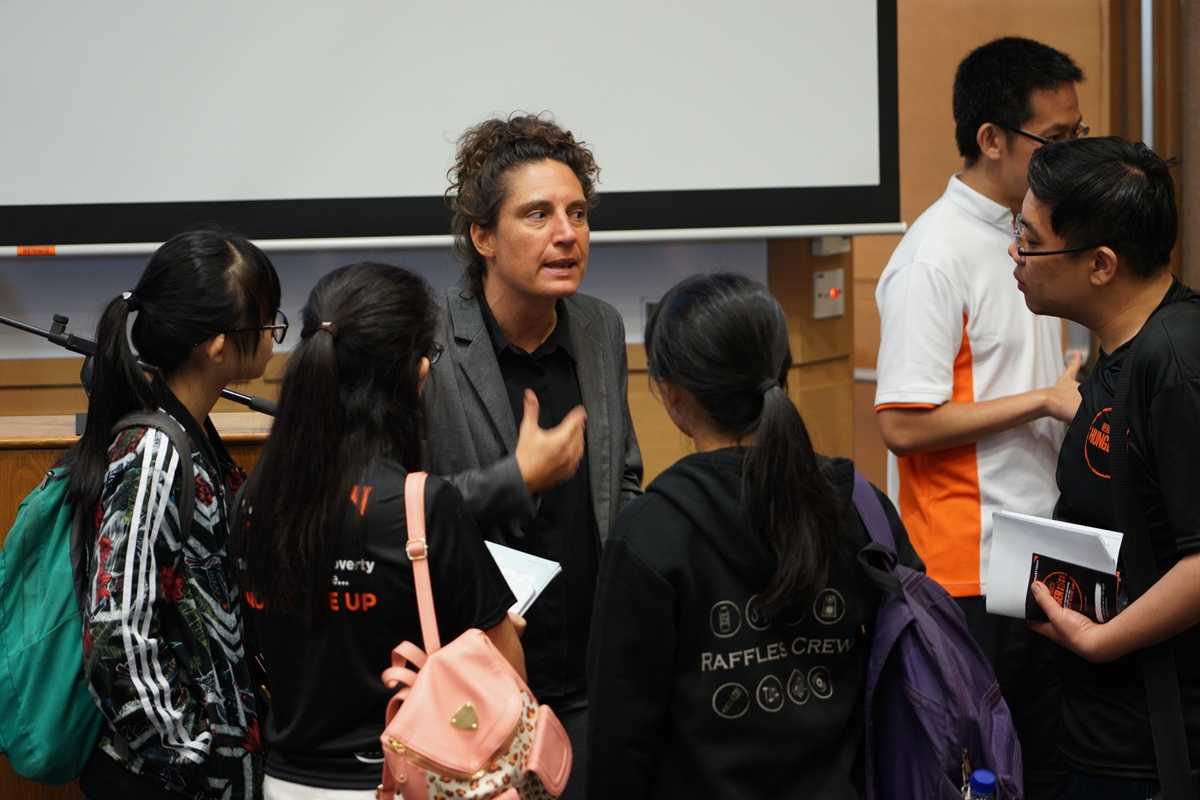 I also attended the Fireside Chat on "Humanitarian Crisis Management" by Dr. Kathryn Taetzsch, the Director of Humanitarian Response & Private Sector Partnerships at World Vision's Global Humanitarian Operations and Global Rapid Response Team. Dr. Taetzsch spoke about challenges in managing crises, especially in fragile contexts with cultural and religious complications. An impressive development which Dr. Taetzsch mentioned was that of early warning systems that aim to predict crop failure in the face of extreme environmental phenomena, particularly drought, and thus prompt pre-emptive action. In addition to the impact of climate change, Dr. Taetzsch also spoke about World Vision's involvement in the refugee crisis stemming from conflict in the Middle East and Africa. So many crises in the world, such as the refugee crisis, have the spotlight shone on them only when the media features them, when there is a photo of a drowned Syrian boy washed up on a beach. Yet, by the time the world pays attention, it is often too late to help. It struck me that we all want to help people, yet we must have the expertise and know-how in order to do it. That inspires me to have a strong grasp of what I study, and to know how it can make a positive impact on the world.
The Deep Dives I attended included "So You Want To Be An NGO Worker?" and "Peacebuilding and Community Empowerment". These seminars dealt, respectively, with what it takes to be an NGO worker on a professional level, and how relief and development workers navigate uncharted waters in conflict-ridden environments, while working to empower communities historically crippled by factional tension and conflict. Rather than a specific segment that inspired me, I came away recognising the common goal of all the speakers and World Vision as a whole, to want to help, to want to envision a world without poverty. The dreams I had as a child, as a teenager, as a university undergraduate, were not lonely ones. The passion that came through the speakers' talks, the ideas they shared regarding the alleviation of poverty, resonated deep within me. It became clear that passion, properly speaking, should look like commitment, and I saw commitment within each speaker, and this greatly impacted me.
Summing up this entire experience, I think Project HungerFree has helped me to reflect seriously on how my talents and capacity can help in terms of building a world with greater social justice. We may not live in a picture perfect world yet, but that doesn't mean that social justice isn't at work. Perhaps social justice looks like people striving and struggling for equality through education; or a process where, bit by bit, war-torn countries can finally have a life of peace; or people changing the lenses with which they look at others, confronting poverty and doing something about it. I believe in changing the lenses with which I look at the world, and in recognising that I am no longer helpless and disenchanted, but empowered and confident as there are others in this cause with me, in this world where there is so much more to be said and done. Most of all, I am humbled by the knowledge that this dream of mine is not one that I need to pursue alone, as there are many others who are willing and able to fight for this cause too.
Calvin Go from Chung Cheng High School attended the Young Global Citizens Track, which consisted of three experiential learning scenarios that allowed younger participants to internalise values such as empathy, gratitude and inclusiveness through a participatory hands-on mode of learning: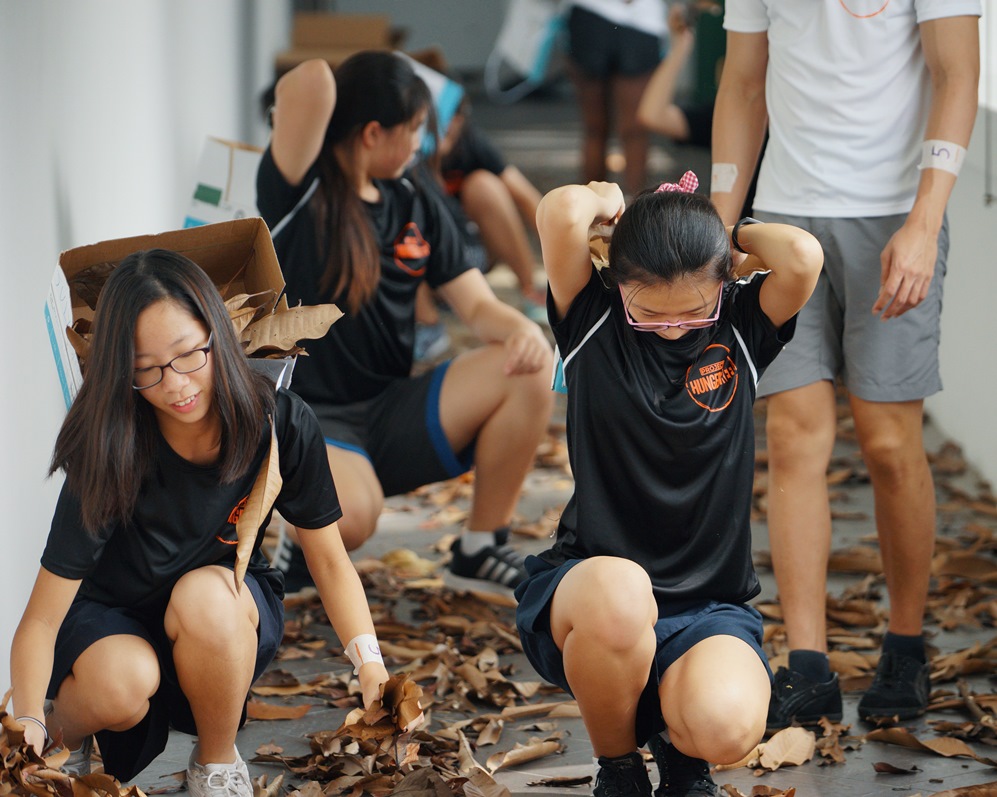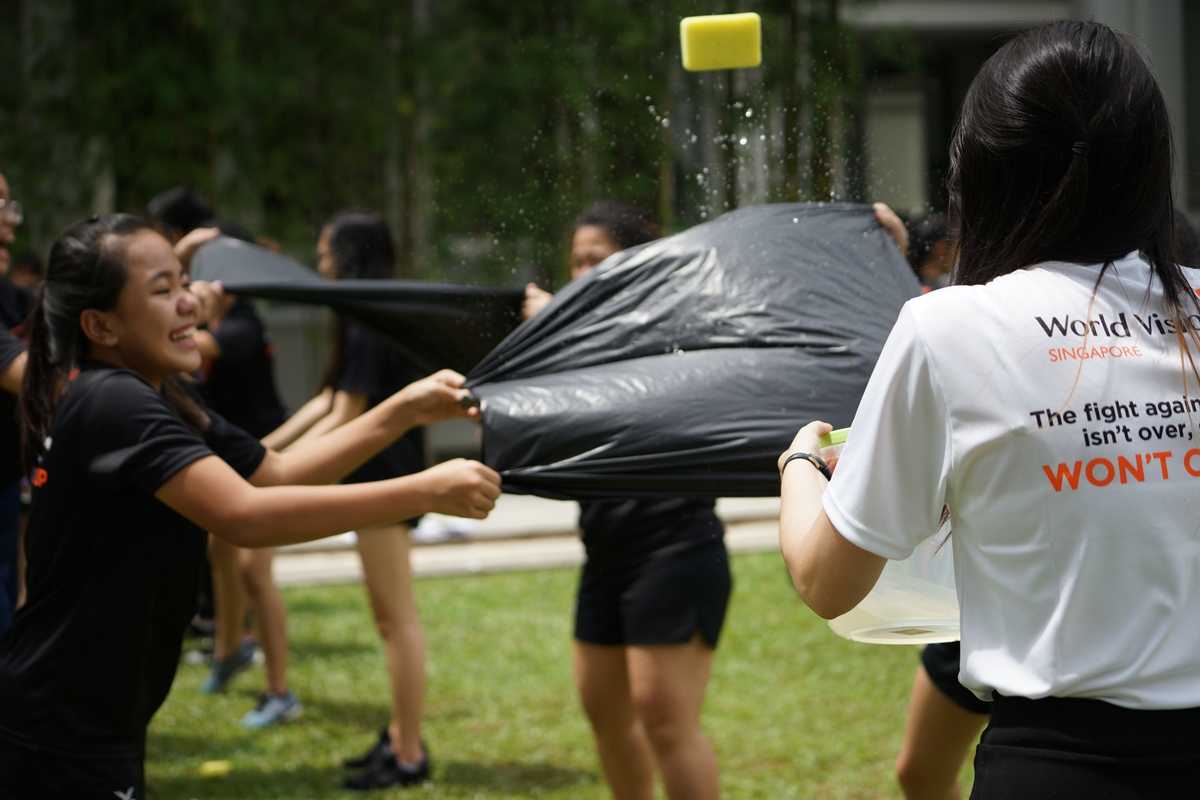 I'd heard about Project HungerFree through my sister who was an intern at World Vision Singapore. I decided to go for it because after hearing about what World Vision does, I thought it would be interesting to find out more about hunger around the world and what I could do to help improve this situation.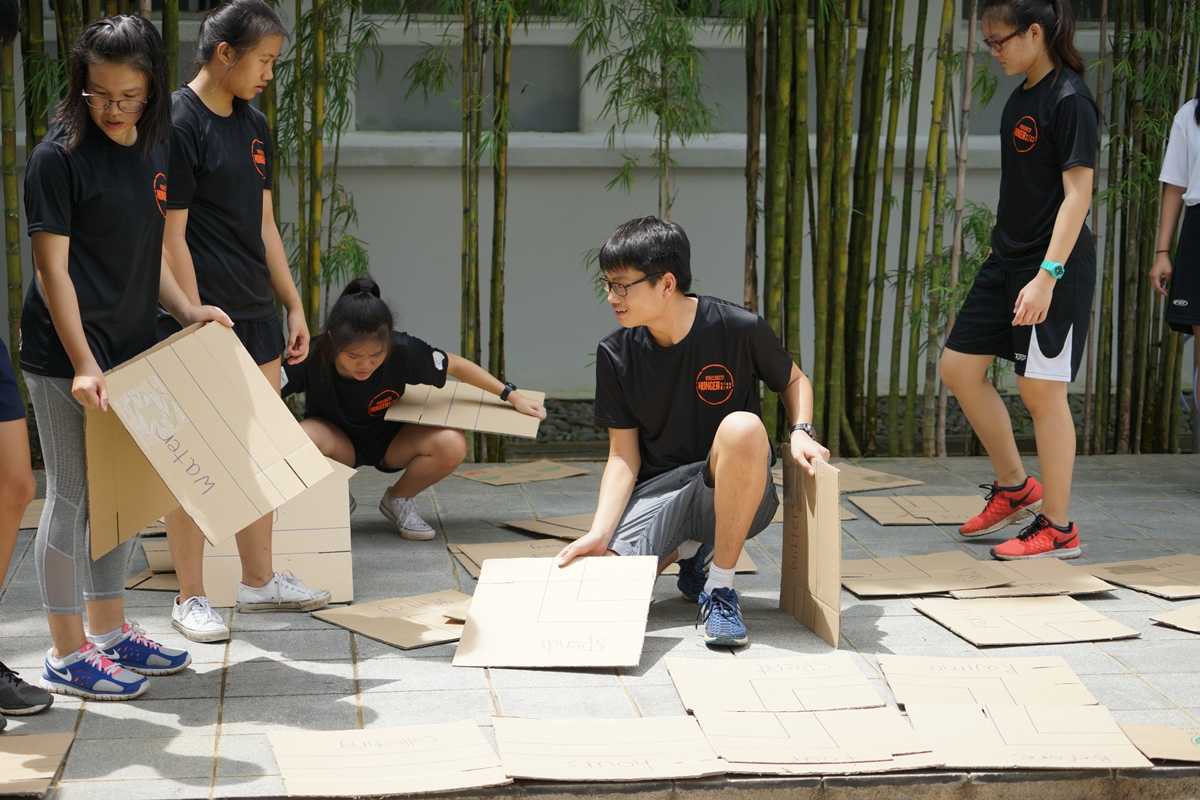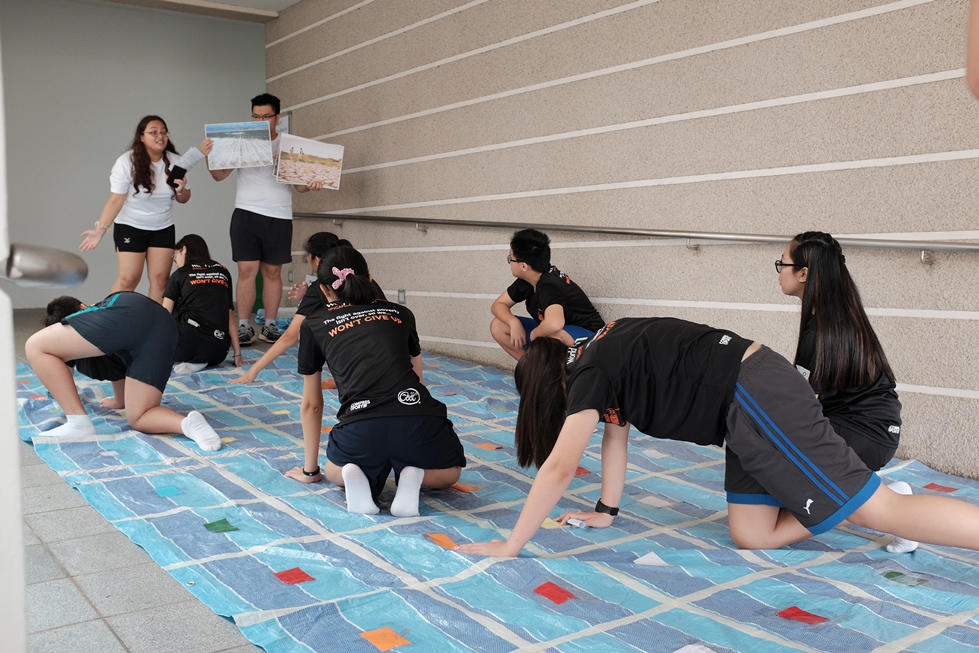 Before I went to the event, I thought that the idea of stopping hunger was too far-fetched and impossible to achieve. I always thought starvation was a poverty issue that millions of people were trapped in, and that there were too many factors for anyone to come in and make a real impact on the situation. But the event showed me otherwise.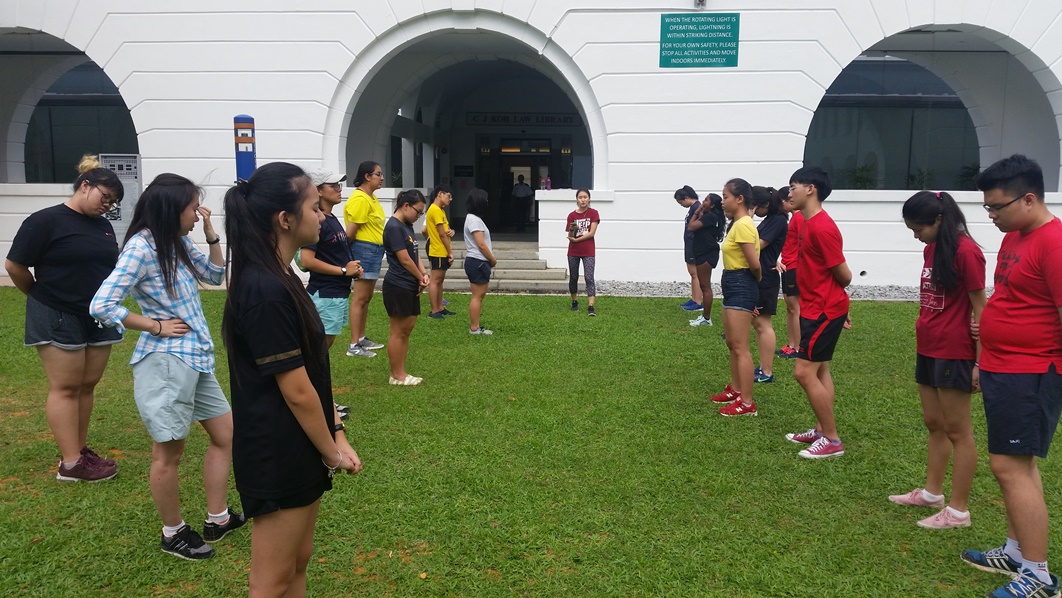 My favourite part of the event was the Privilege Walk that happened on the Young Global Citizens Track. That activity showed me the plight of different children around the world. I learnt how fortunate I am to be in a first world country like Singapore, and learnt the importance of not taking things for granted in my life anymore. Through the Young Global Citizens Track, I gained a better understanding of sustainable development and how I can better help people next time. I also learnt that stopping poverty is a lot more achievable than what I had imagined.