Project Boribo Returns! — Connecting with the Community in Cambodia
YEP Project Boribo II is a Singapore Management University (SMU) endorsed project held in collaboration with World Vision Singapore. In May 2023, 15 SMU students from diverse backgrounds travelled to Cambodia with one common goal — to empower youths.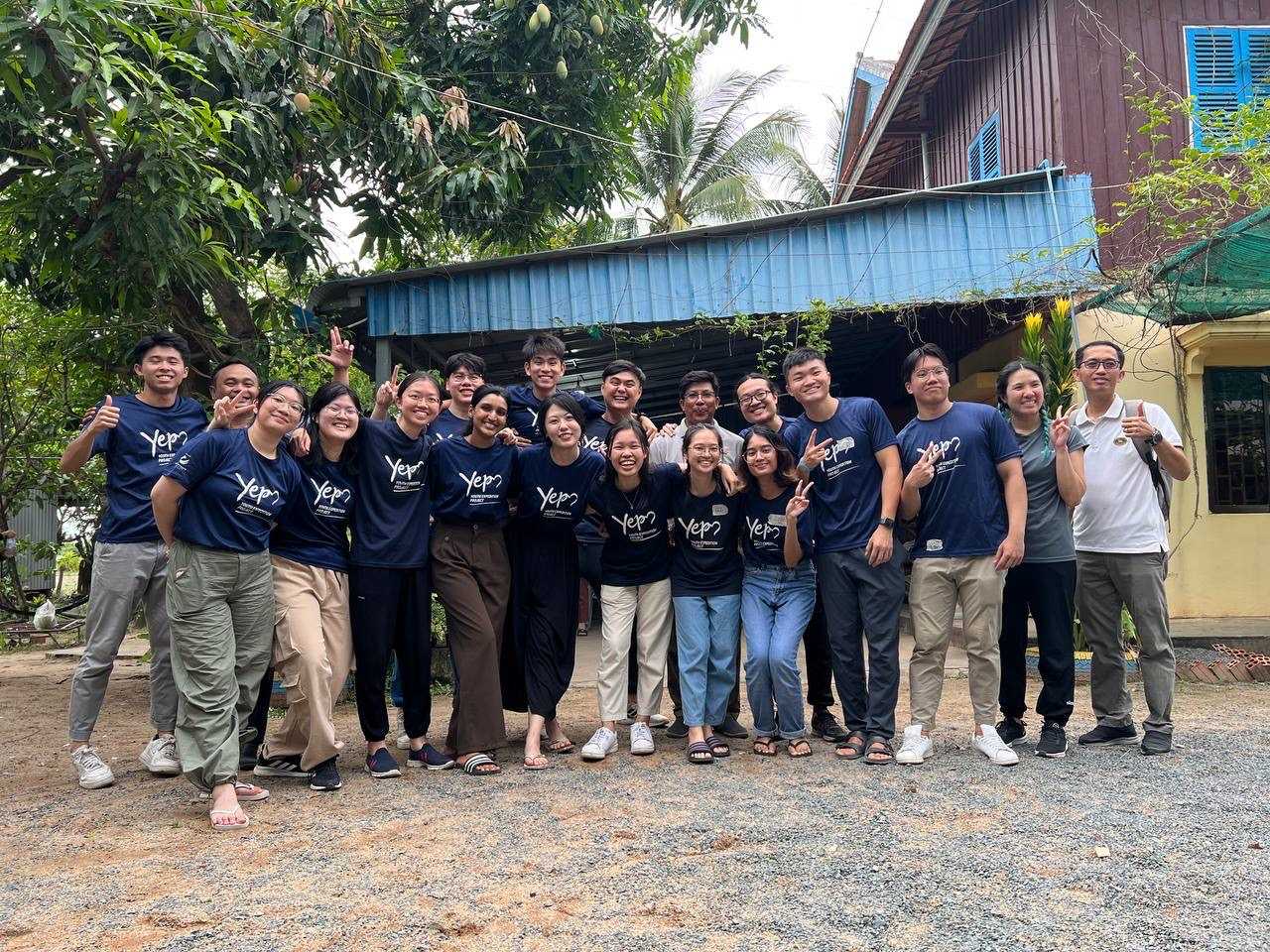 The Project Boribo II Team
Last year, Project Boribo kicked off with a series of lessons to help youth representatives gain skills that would increase their employability over Zoom. The pandemic had previously restricted much of what our SMU team could do. This year, we are thankful for the opportunity to continue our efforts in person. Being able to travel to Cambodia allowed us to have meaningful interactions with more youths than before.
IMPACT+ Clubs
Over the course of two weeks, the team spent time with 6 different IMPACT+ clubs in the Boribo 2 Area Programme to equip the youths with English literacy and computer skills.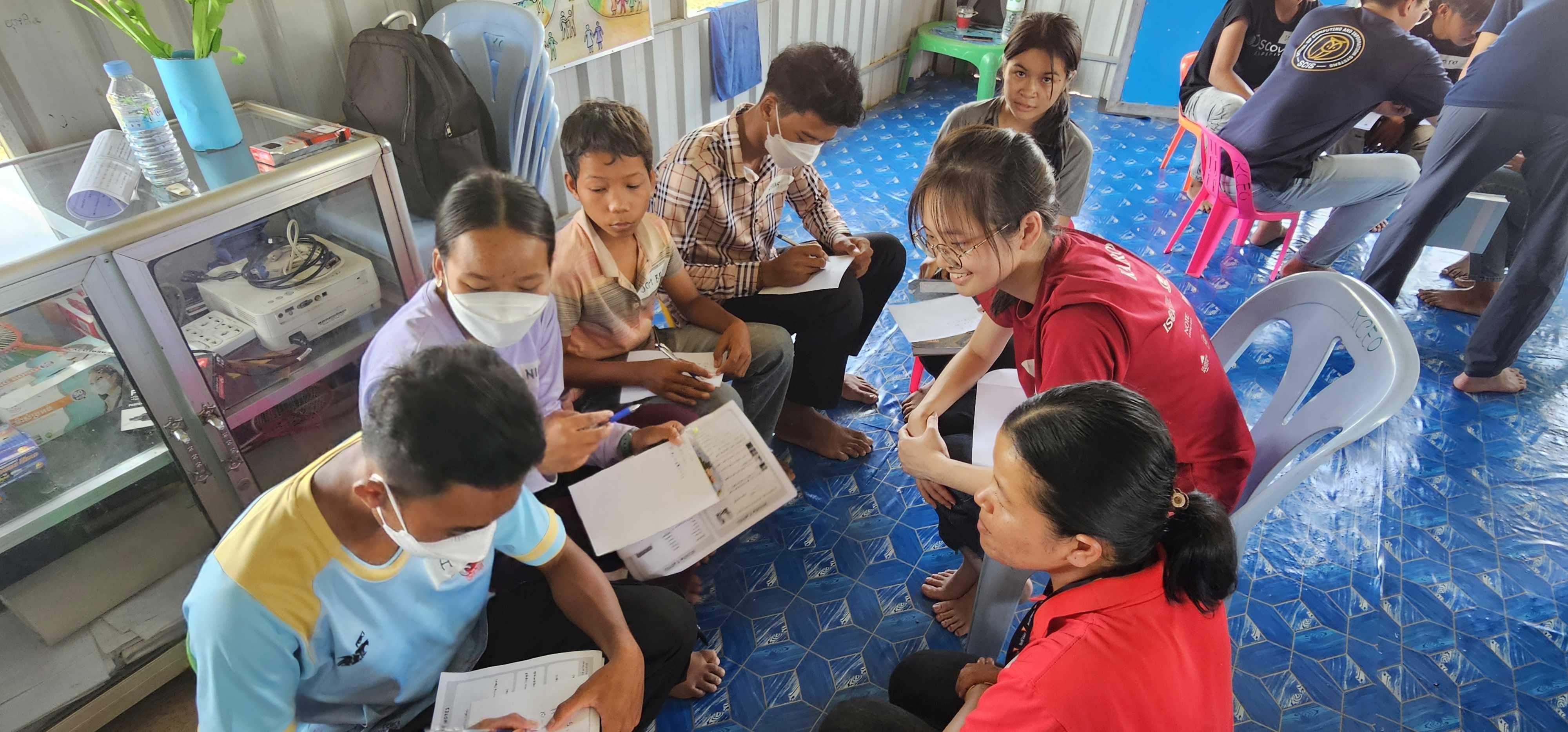 For English literacy, we focused on basic vocabulary for the youths. Our lessons were designed to boost the confidence of the youths such that they would be able to confidently introduce themselves and carry out simple conversations in English.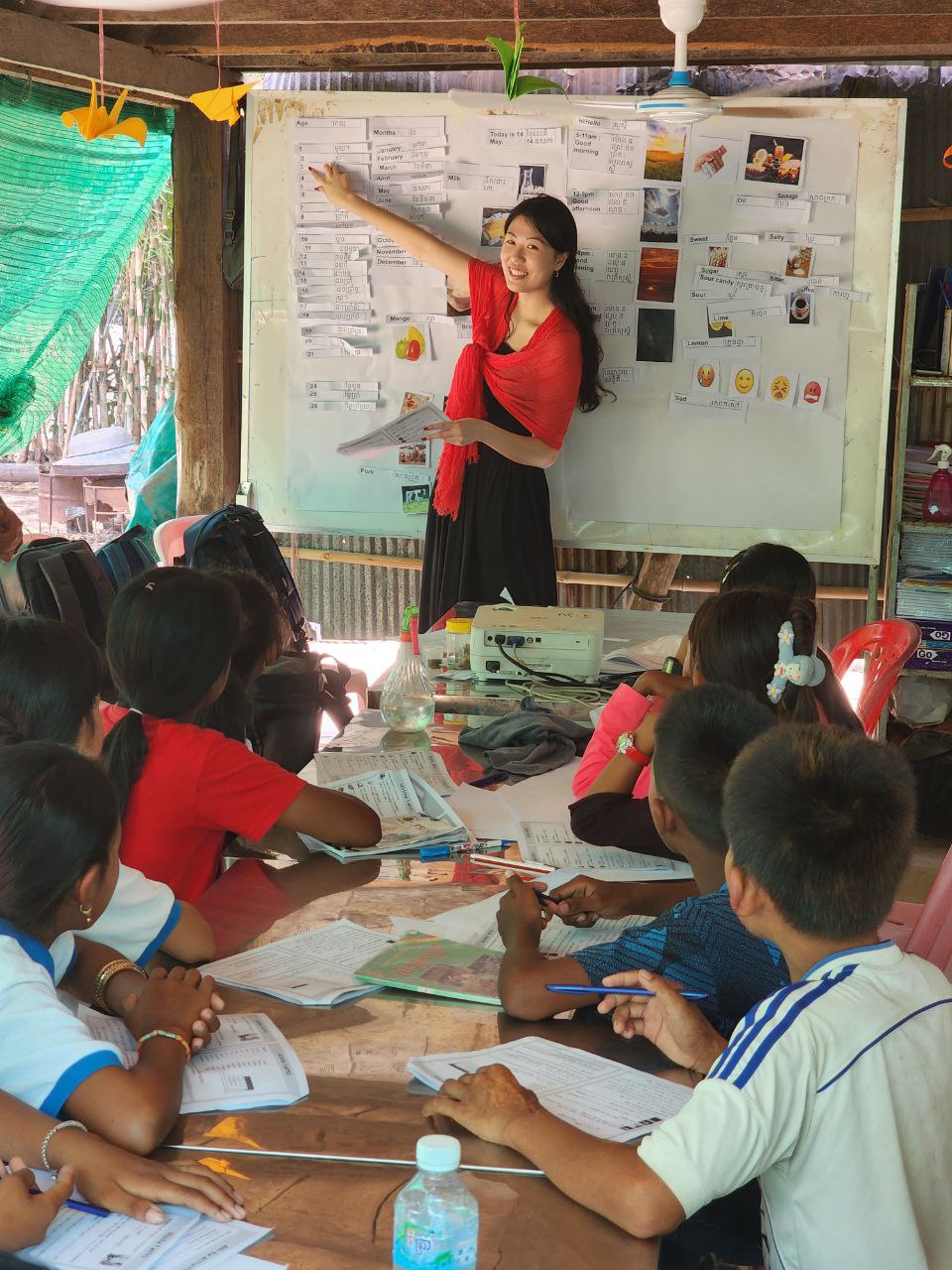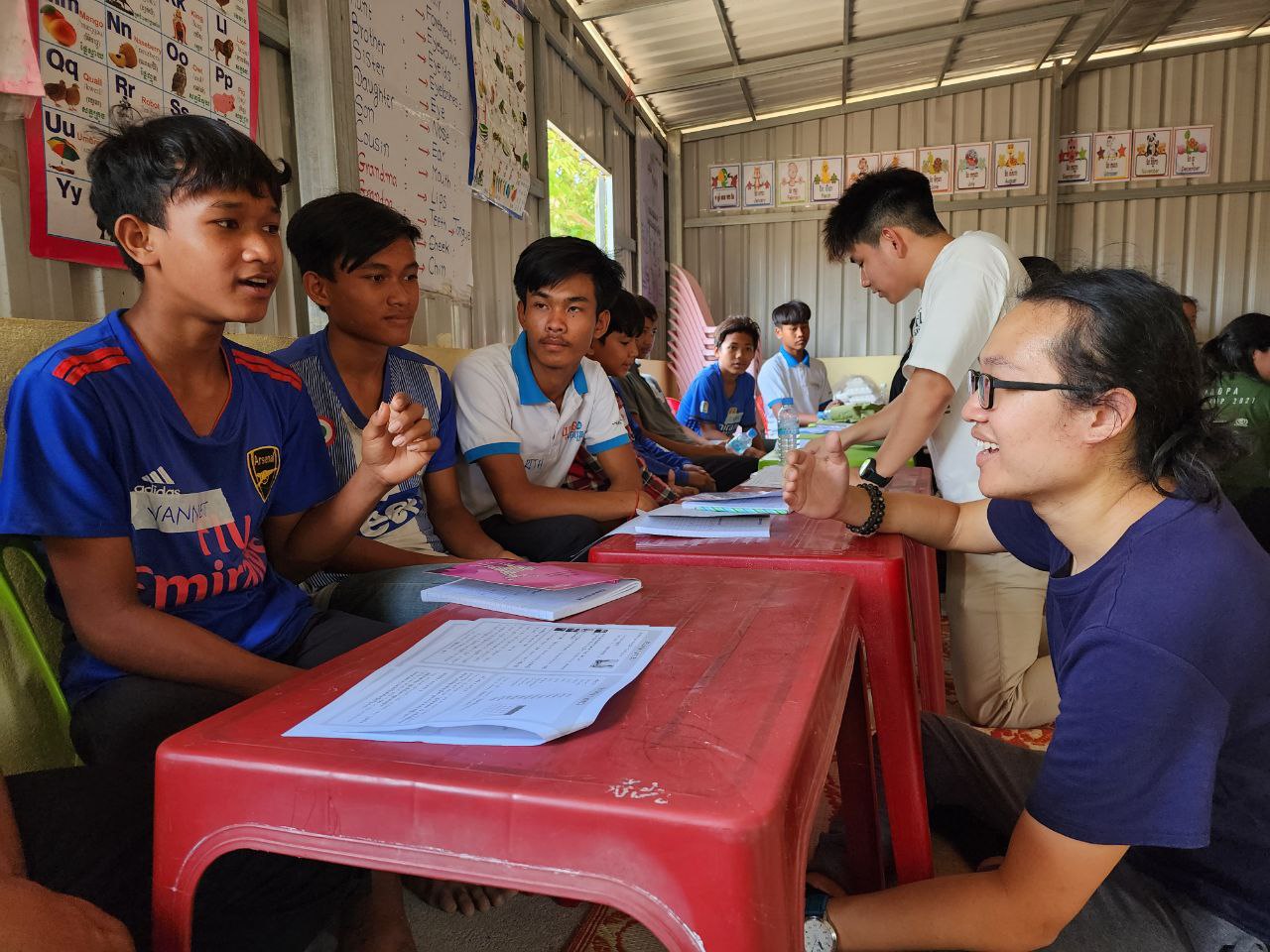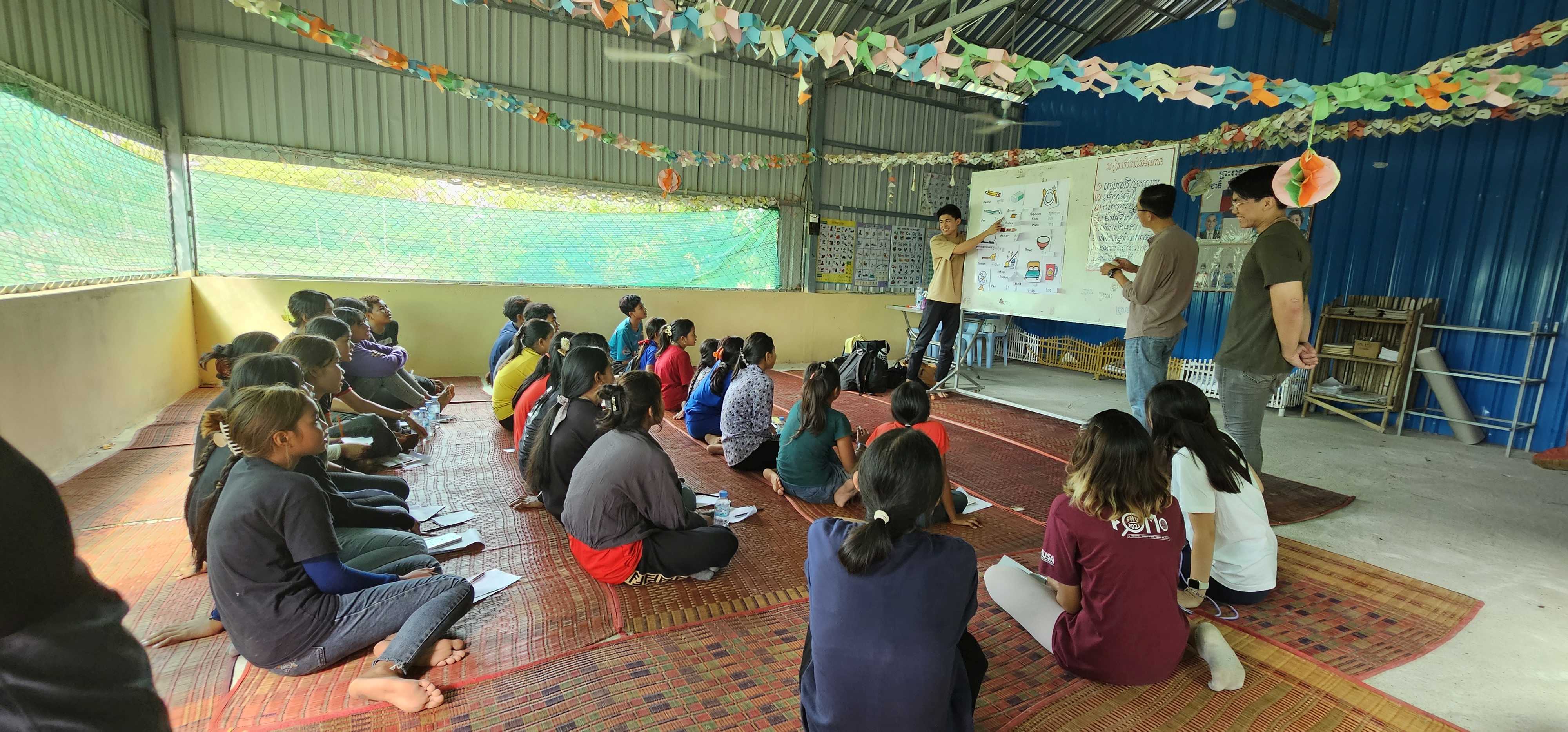 English Lessons
We also brought along our laptops to carry out our computer skills lessons. During these sessions, the youths learnt how to navigate and use Google's search engine, Google's translation app, and Microsoft PowerPoint.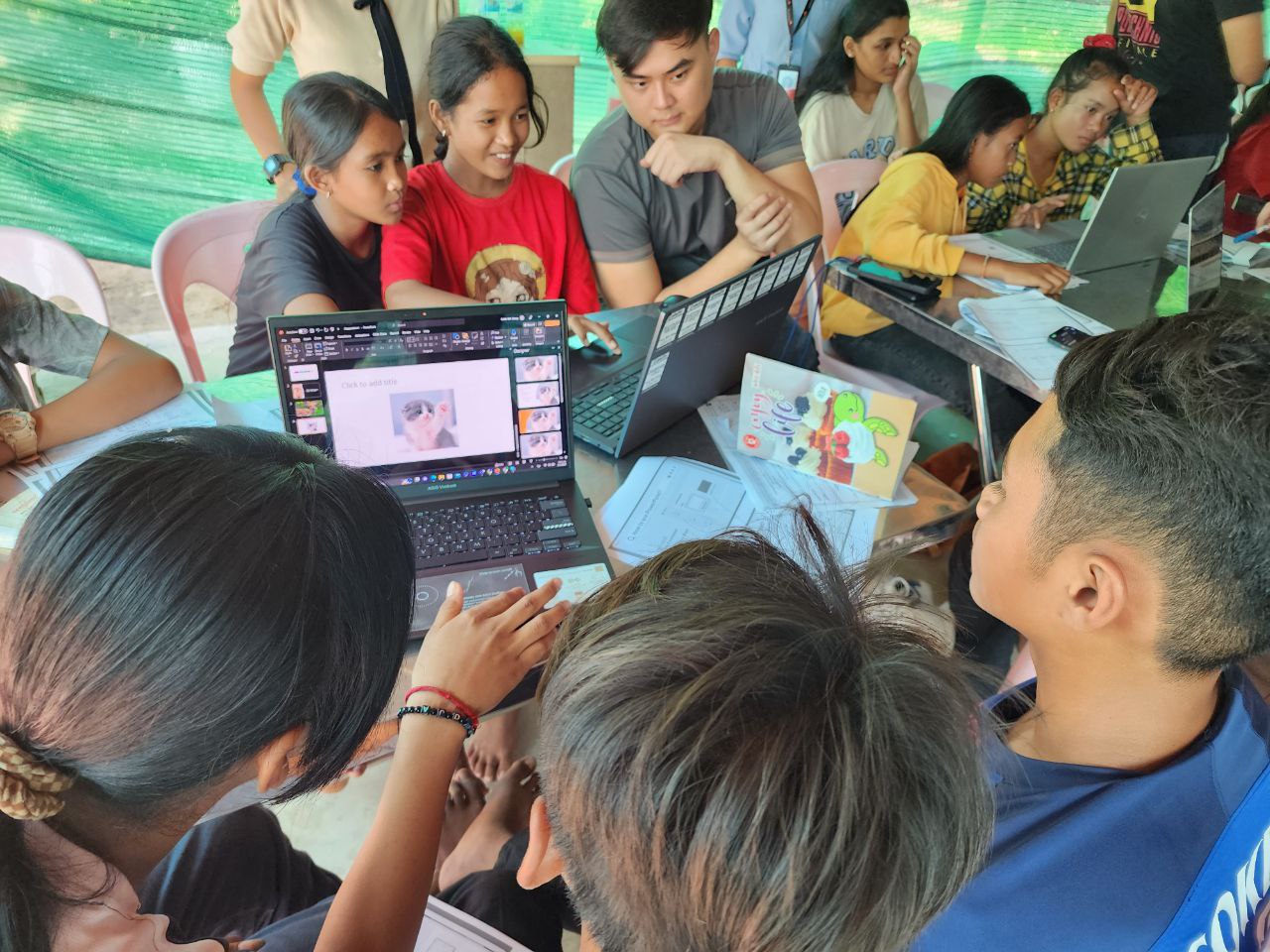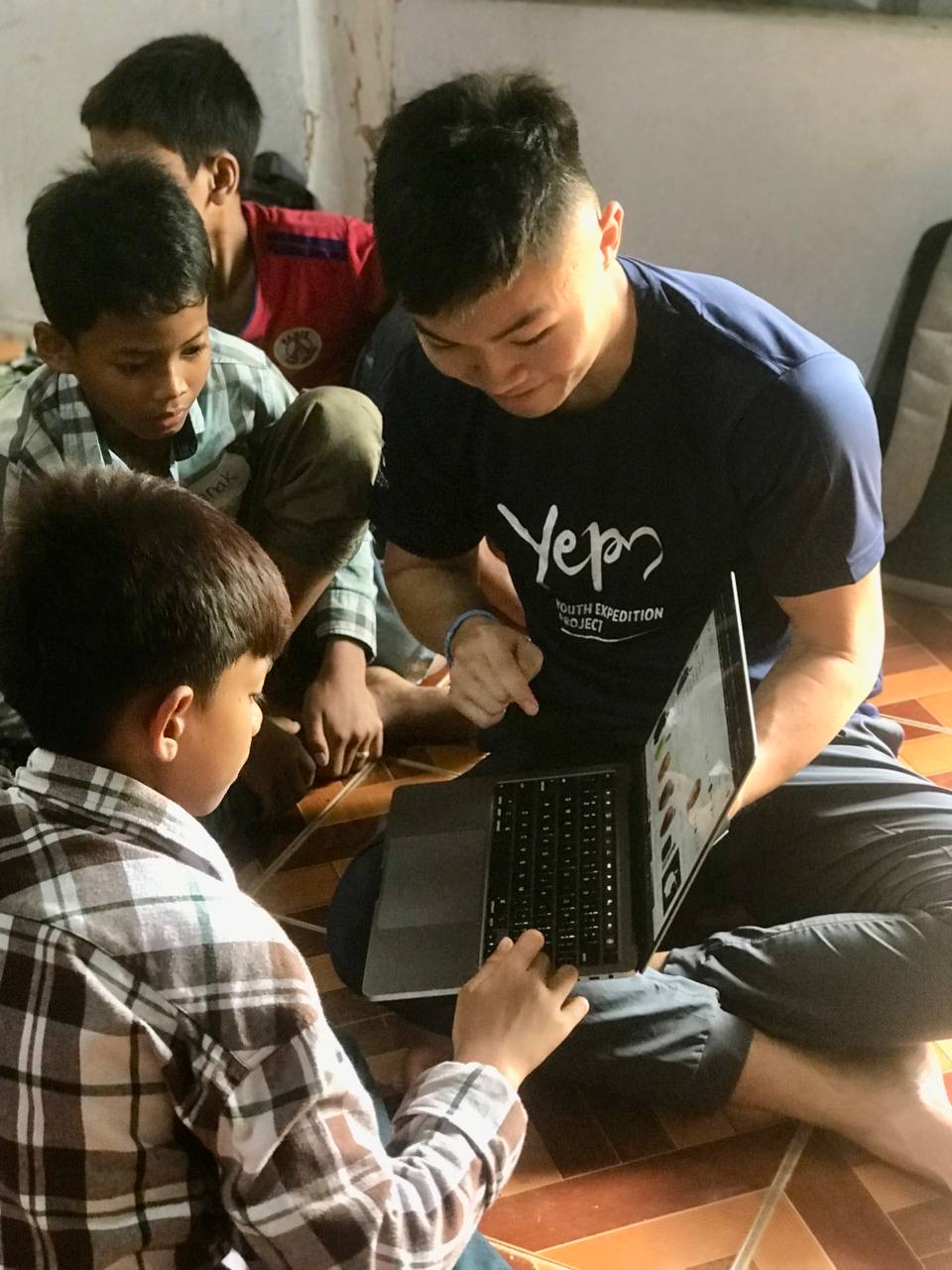 Microsoft PowerPoint Lessons
While we were there, we could not miss out on the opportunity to learn more about Khmer culture!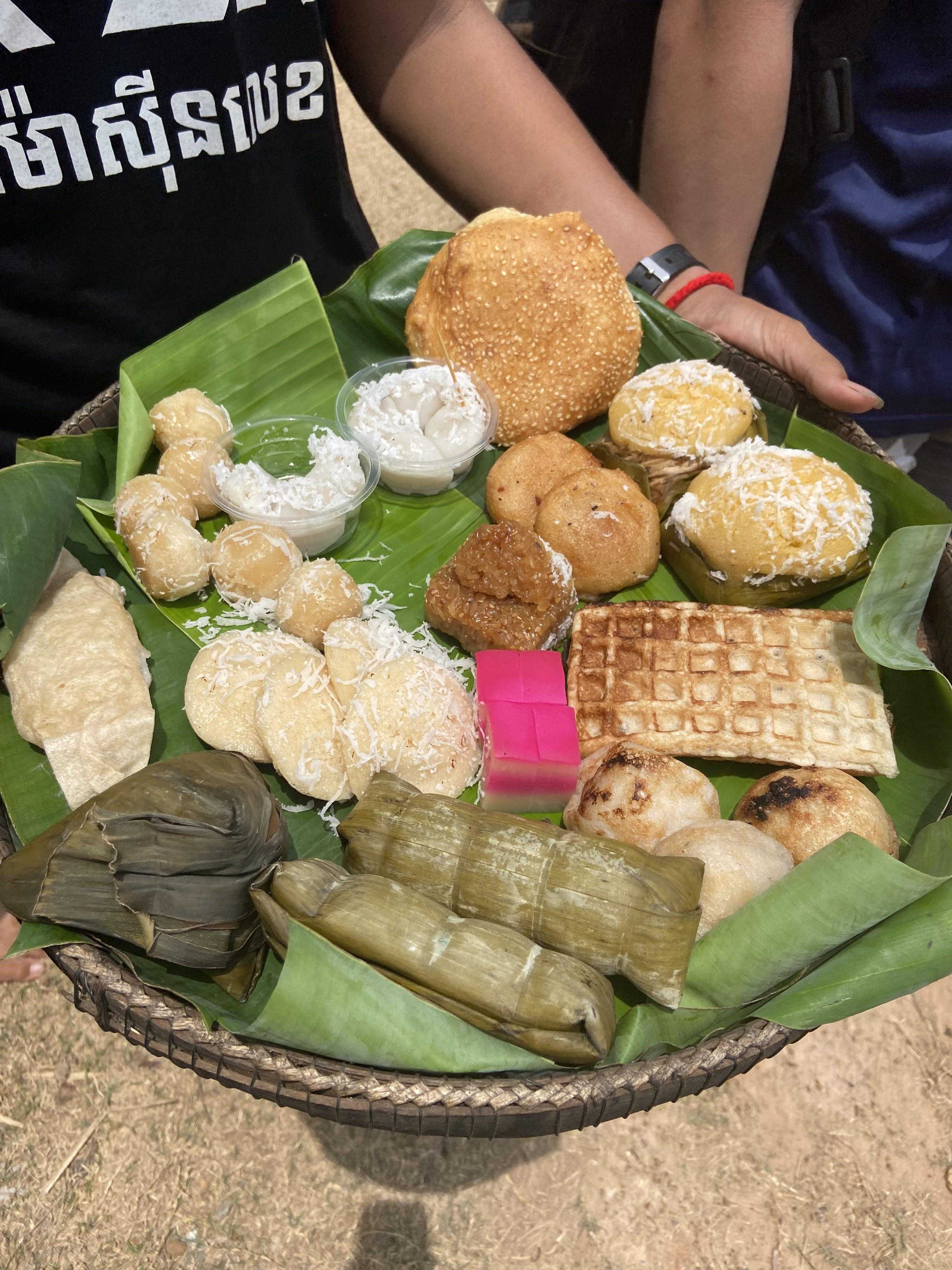 Khmer Desserts
During our cultural exchange sessions, we were able to learn more about the Khmer culture. From the Khmer alphabet to their food and festivities, we thoroughly enjoyed participating in the activities the youths had prepared for us.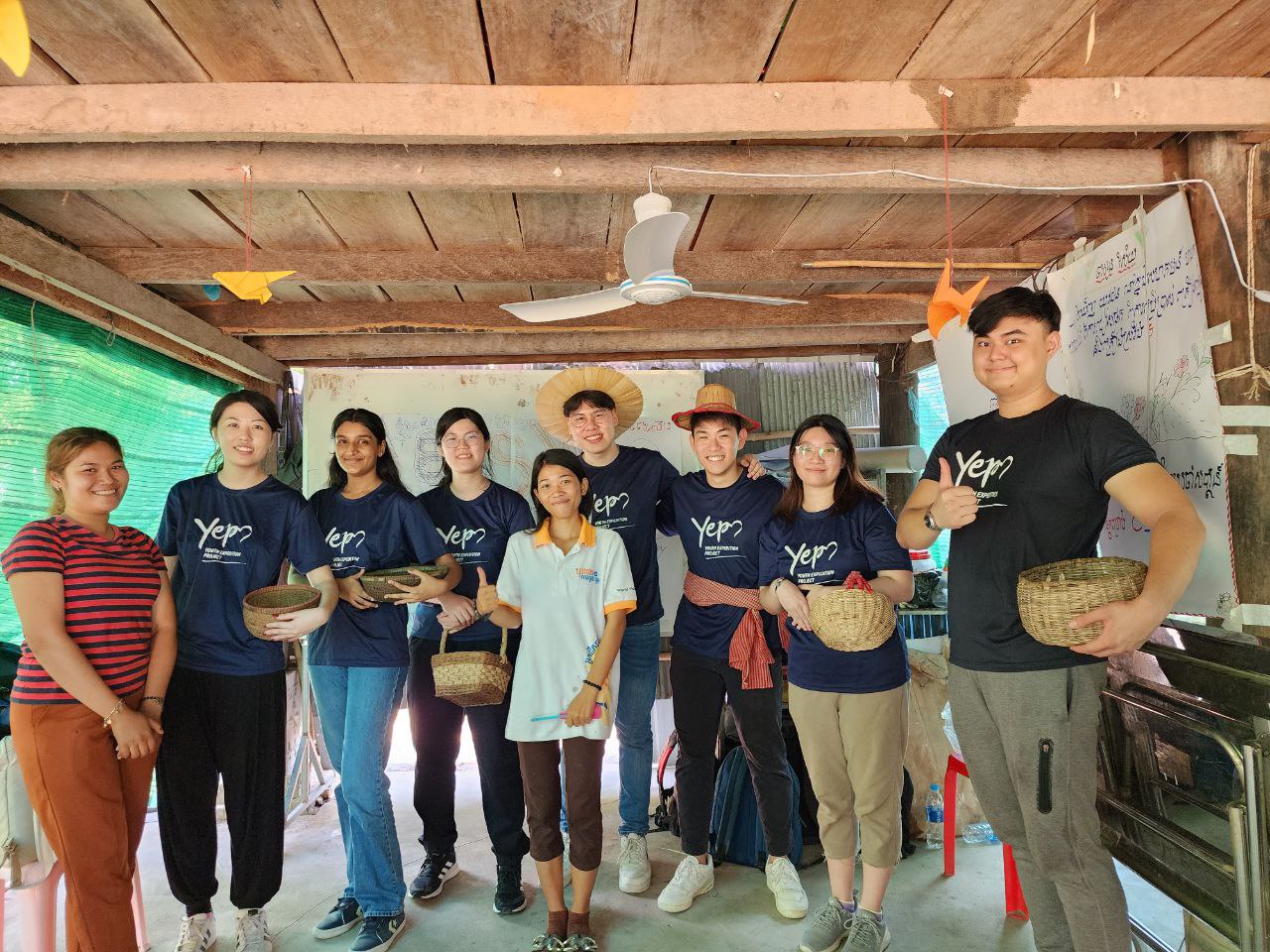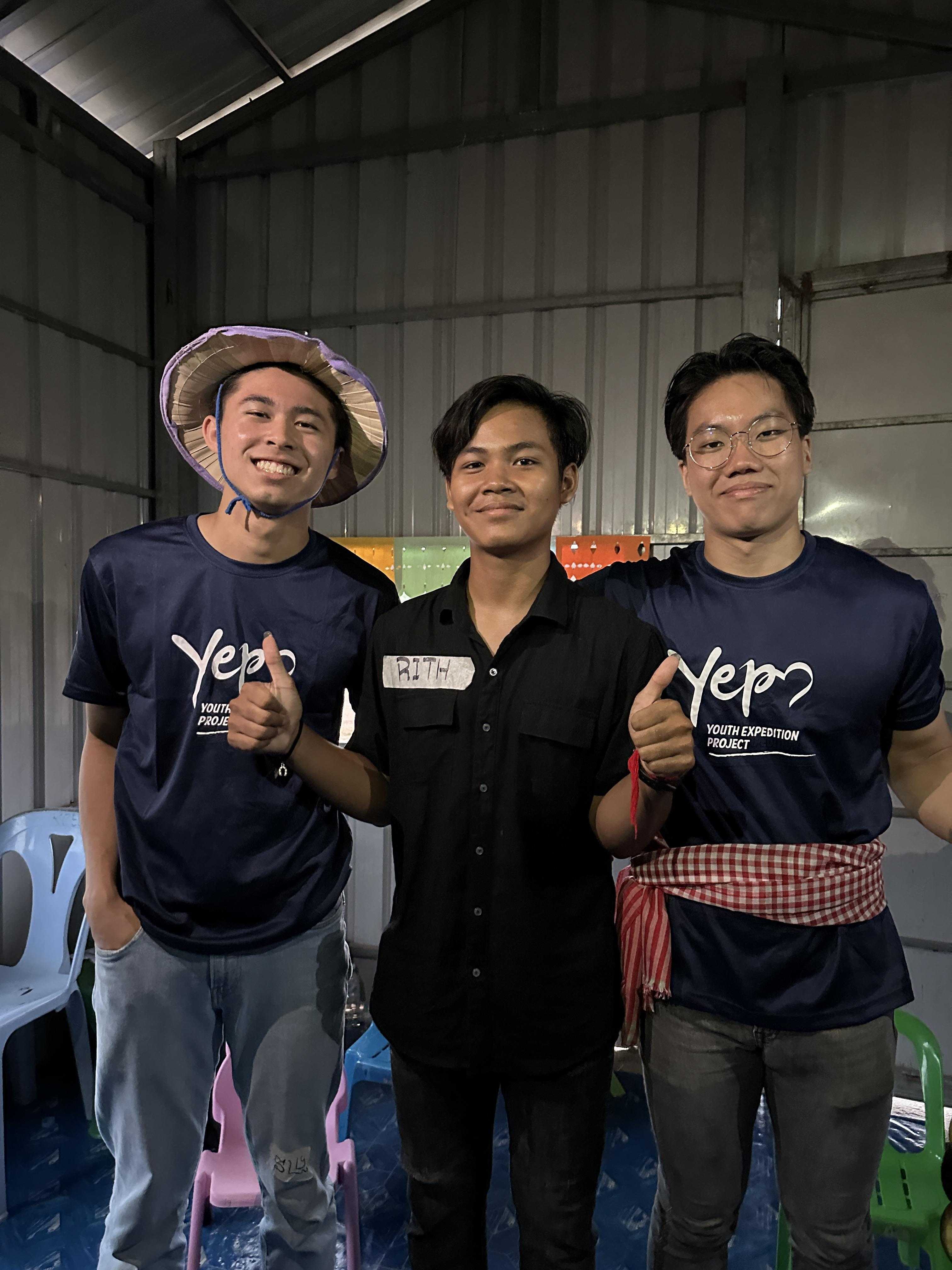 Cultural Exchange
Youth Representatives
On our last day, the team held a workshop for the youth leaders of the Impact+ clubs across Boribo AP. We conducted portfolio creation, email writing, and public speaking sessions for them. With the understanding that these youths are looking to enter University, we prepared these lessons to equip them with skills to help them in their future applications and interviews.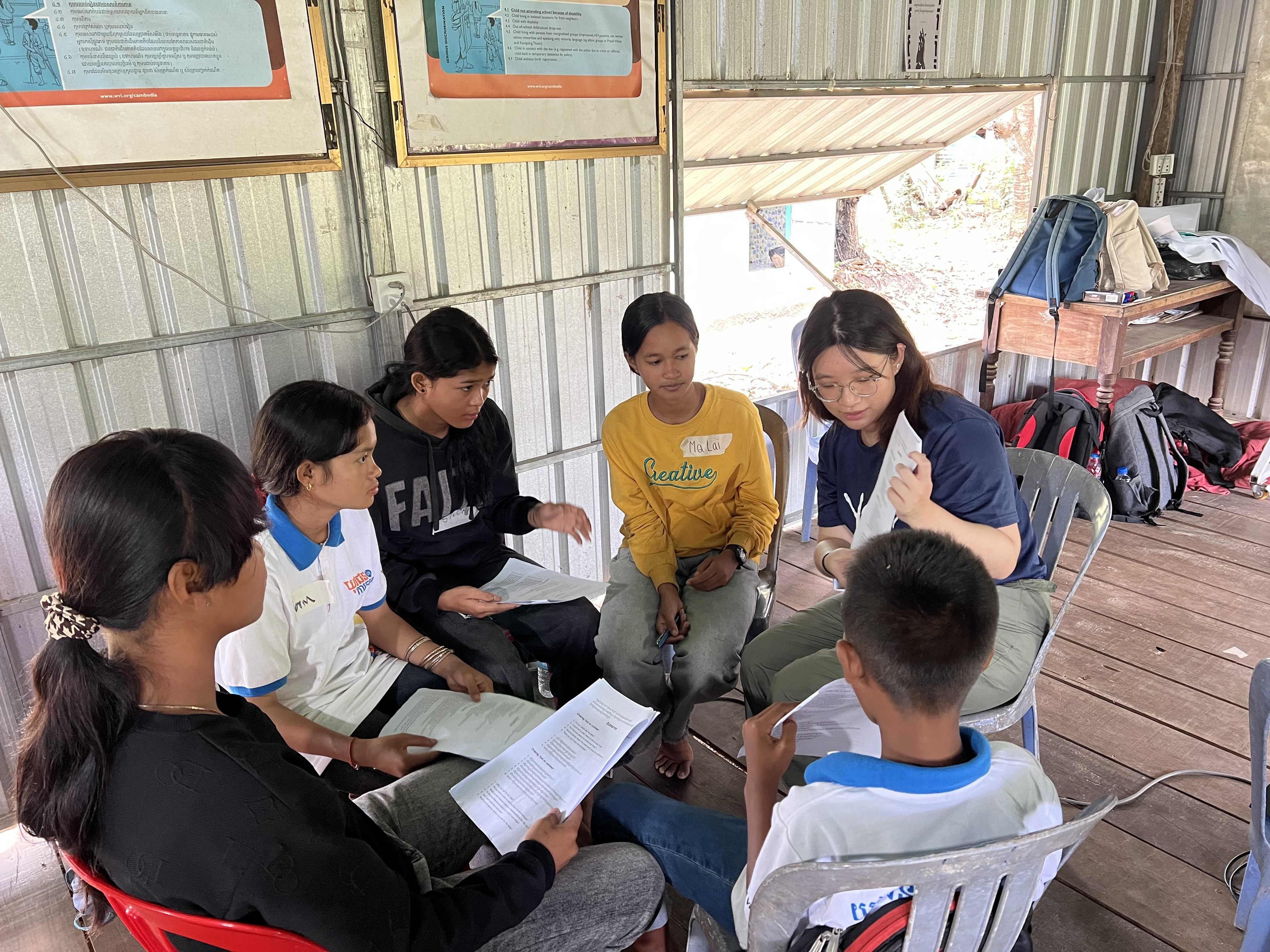 Public Speaking Workshop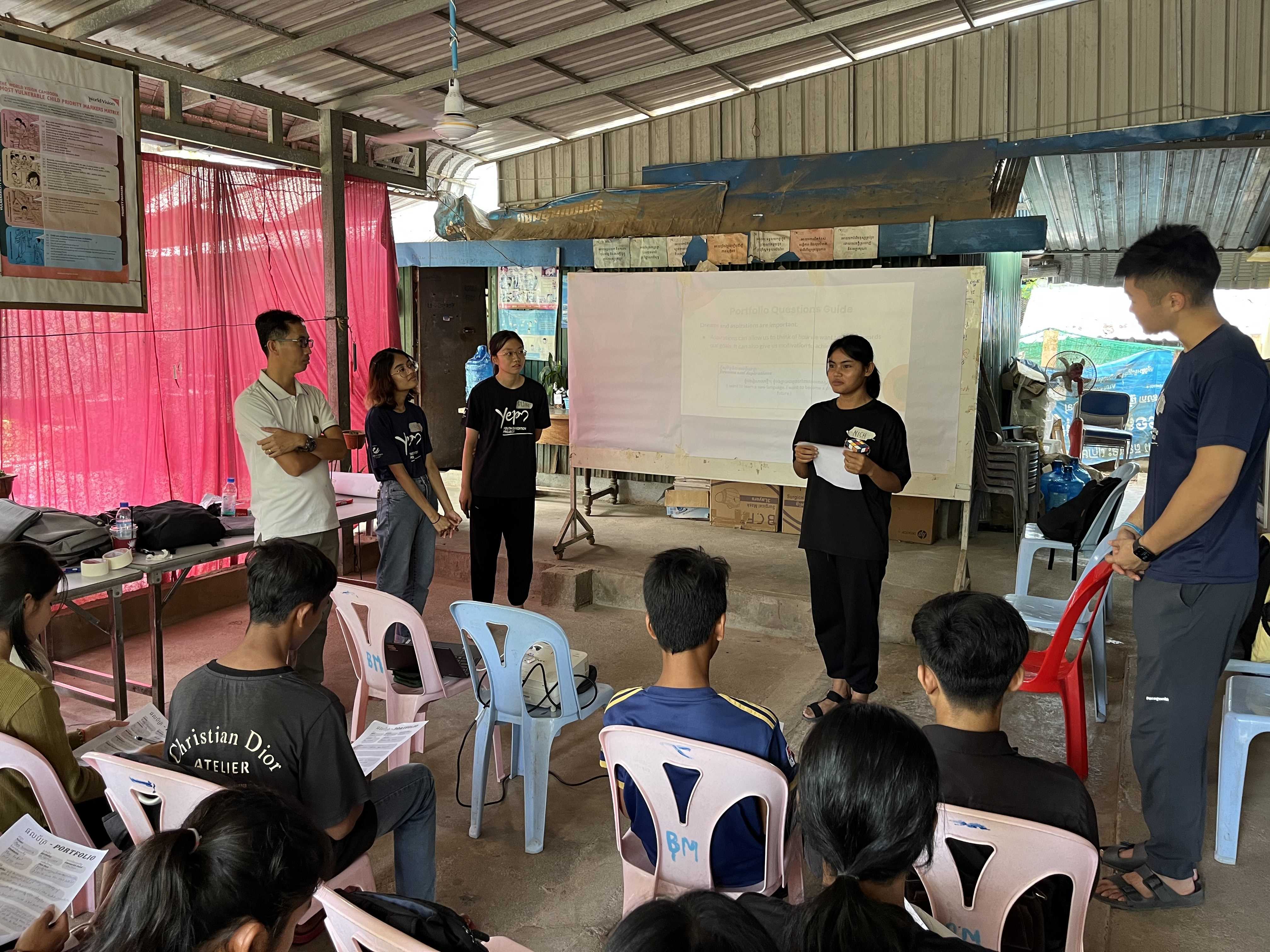 Portfolio Sharing
Looking Back
Having spent the past two months planning lessons and preparing materials, the team felt quite ready to take on any challenge that we faced. However, we could not help but worry that our preparations were insufficient. Sure enough, some things in Cambodia did not go according to plan. Our team worked tirelessly to adjust lesson plans accordingly and gave every youth our very best. Whether it was the unstable internet connection or the pouring rain that forced us into having lessons in the dark, the team showed true resilience and adaptability throughout the trip.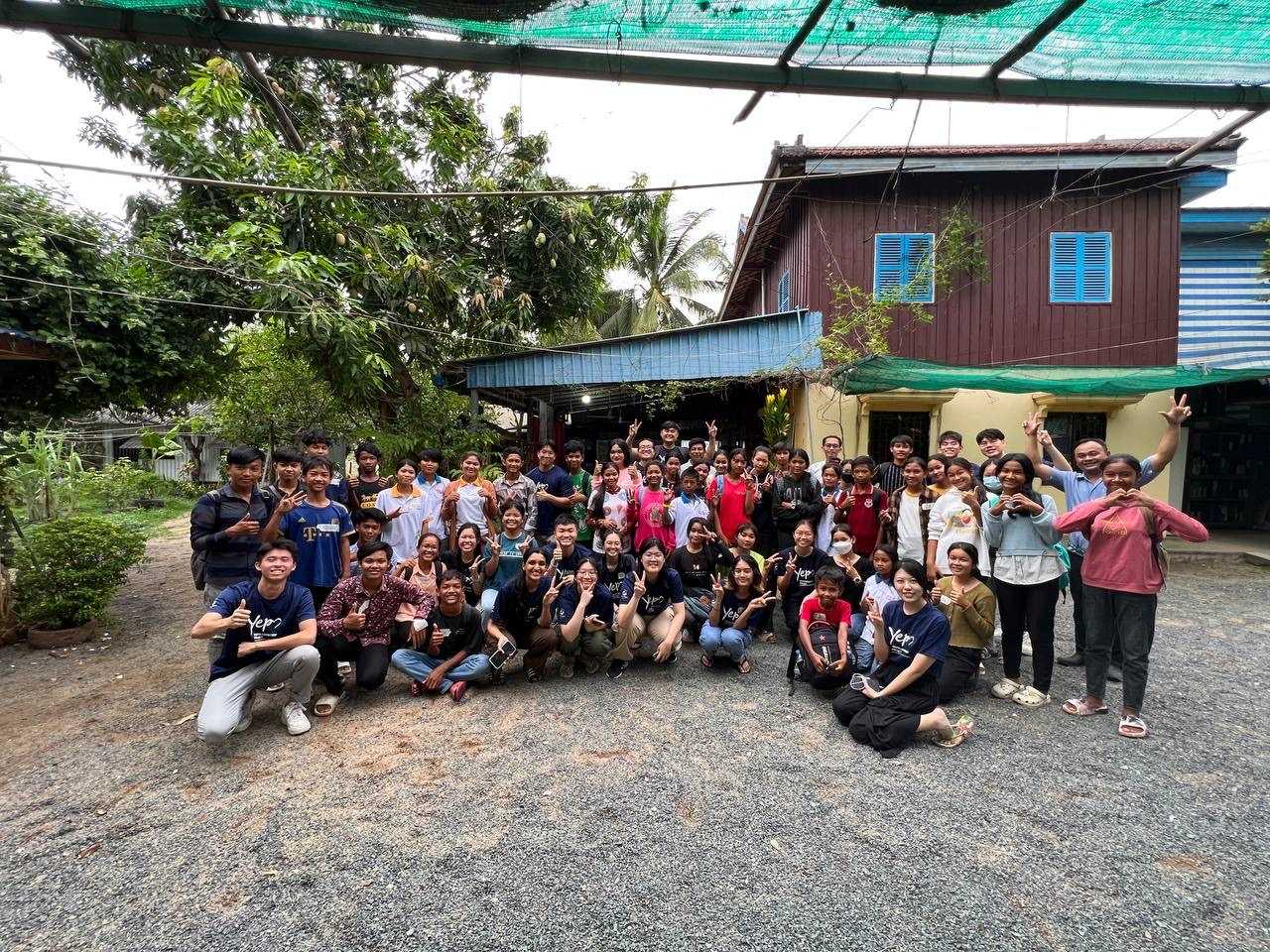 Group Picture with Youth Representatives
Thankful for the opportunity to impart our skills and knowledge, we are also deeply touched by the youths' enthusiasm to learn. The warm smiles that welcomed us every day and the laughter that came with our interactions are moments that have been etched into our hearts forever
The Boribo Team would like to extend our deepest gratitude and appreciation to Benita, Pros and our translators, Thamlay, Vutyy, and Tida, for supporting us and making this trip possible.
Written By:
Rachel Wong, SMU Project Boribo Co-leader