Overseas Service Learning Trip: Reflections from Republic Polytechnic
We are a team of 7 students studying in Republic Polytechnic's School of Infocomm. From 5 March to 30 April 2022, we took part in an online service learning project with youth participants in Cebu, Philippines.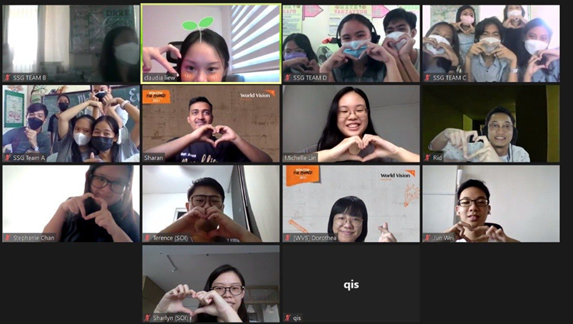 Due to the pandemic, our project had to take place virtually over 8 Saturdays. However, this did not affect the excitement and bonds that was formed during the sessions. Our Cebu friends in the Philippines were very excited to meet us during the first meeting. We did face a few difficulties: mainly the internet connectivity because there was a typhoon when we had our session, but both sides were equally patient and waited for each other online.
Our aim for this service-learning project was to share our experience and skills with our Cebu friends and to teach them a few skills and tips that they may need one day. We chose these topics because we heard from the Cebu students during the first session about their amazing dreams, with some even wanting to continue their higher education here in Singapore or elsewhere overseas. We had the opportunity to teach them topics ranging from Microsoft Office, and digital literacy. We also had 3 sessions on Life & Social Skills, which covered topics including educational pathways and SMART goals.
Through the session on SMART goals, we helped our Cebu friends understand their short-term and long-term goals in order to achieve their dreams. With the ever-evolving digital landscape, it is important that each and every one of us are trained to be digitally proficient as there are many online scammers and threats online. We taught them about cyber-wellness, how to identify fake news, the safe usage of social media, and data privacy. As students from the School of Infocomm, we are more aware of the methods of identifying online threats such as scams and how to avoid them, and we felt that this topic is important to share with the youth in Cebu. In fact, from our sharing session, we found out that scams are also present in other countries, and we also learnt a few lessons from them regarding how the Philippines is taking charge of online scams.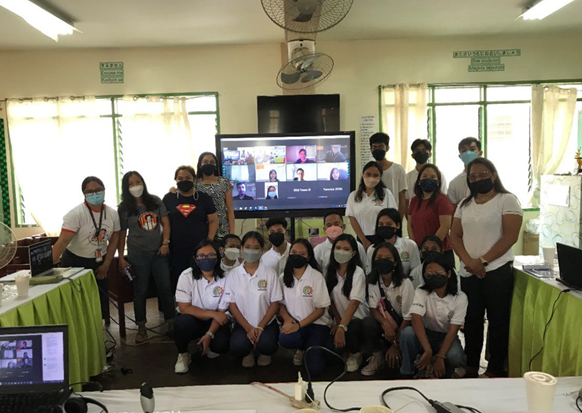 The youth in Cebu whom we worked with are all student leaders. After we taught them Microsoft Office, they gave a presentation to us as well, on themselves and their aspirations. It was really touching because though the topic was very vague, they were willing to tell us how they see themselves and we felt that session was the best session. As fellow students, we could relate to them and felt a wave of satisfaction hearing them present, because in that moment it felt like our session was a safe space for all of us to share and talk about ourselves.
Although it was a short 8 sessions of 2-and-a-half hours each time, we created lots of fond memories. We also had cultural exchange, where we were able to learn some childhood games and food from the Philippines. Likewise, we taught our Cebu friends a few games, which we played when we had our online events. We felt that the time spent together was not long enough, as they were very sweet and fun people! During one of the sessions, we were singing and dancing together virtually!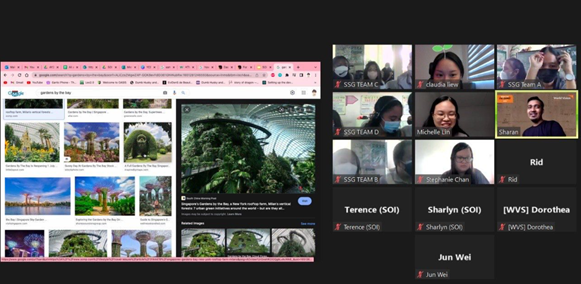 To our friends in Cebu, thank you for the past 8 weeks! On behalf of Republic Polytechnic's School of Infocomm team, we miss you and we wish you all the best in your future endeavours. We hope that one day we will meet again and wish all of you success down your road!