Myanmar – Protect the Most Vulnerable Children in Rakhine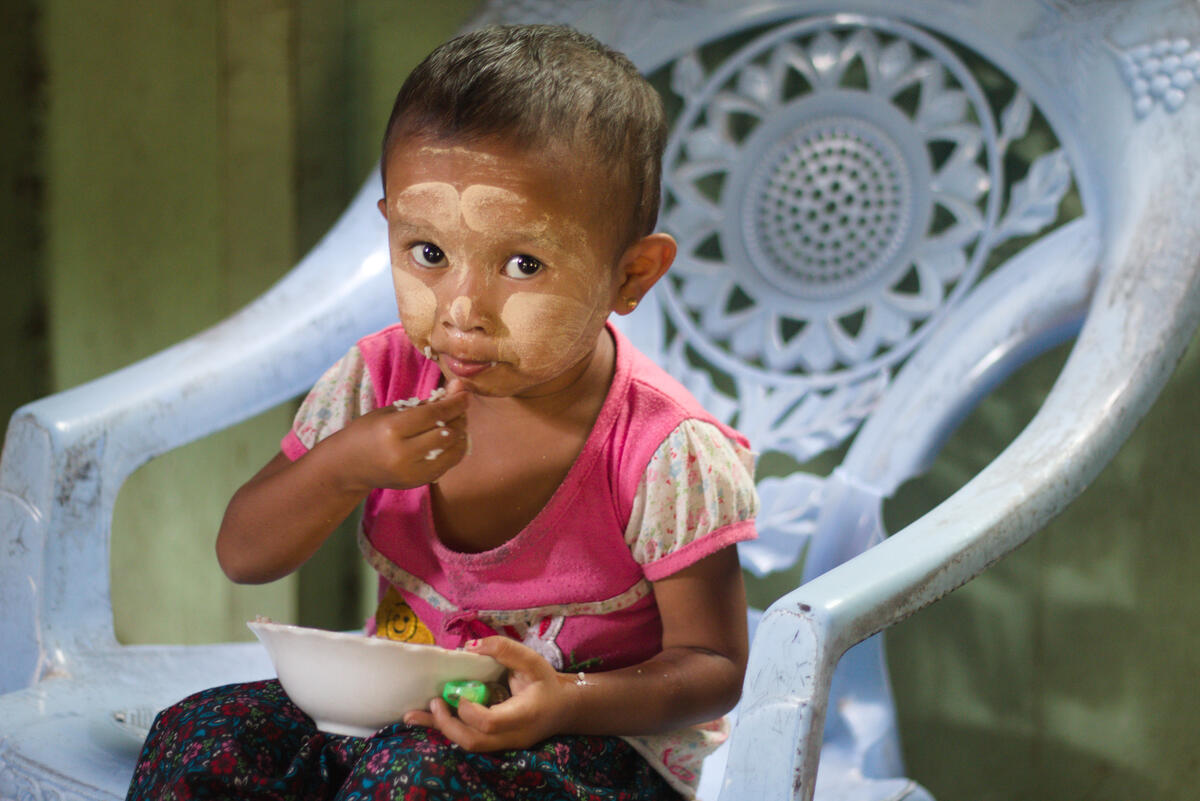 Rakhine, located in the western coast, is one of the poorest states in Myanmar. The population comprises diverse ethnic and religious groups. 60% of the population, made up of the majority Rakhine ethnic group, are Buddhists. 30% is made up of Muslims, which include Kaman Muslims and self-identifying Rohingya Muslims, many of whom are stateless. The remaining 10% consists of smaller ethnic and religious groups. 
Conflict and a state of mistrust between the various ethnic groups is an underlying cause of the high rates of poverty, protection issues and low access to services in Rakhine State. Since 2012, Rakhine has been shaken with ongoing conflict, not only inter-communal, but also between militia, insurgent groups and the army.  
 

2000 litre fiber plastic rain water collection tanks, with sawyer water filters. 

 

 

Children in Mrauk-U Township learning about unexploded ordnance (UXO) and landmines. Curious children have been known to play with and bring UXOs home
Due to its geographical location, Rakhine state is also frequently prone to floods and cyclones. Coupled with poor basic infrastructure, movement restrictions, with limited access to food and livelihoods, over 69% of the population live in poverty. 
Life has always been hard for the Rakhine population, but it has only been made worse by the recent military coup in February 2021.  Coupled with a second wave of Covid-19 and a crippled economy, families in Rakhine state live in constant fear and are struggling to access basic necessities and feed their children. The challenges, one after another, seem insurmountable. 
World Vision is currently working in Mrauk-U Township to protect vulnerable children and families.  Your donation will help us to: 
Provide children and their families with potable drinking water 
Provide COVID-19 hygiene kits (Soap, hand sanitizer, masks) to families 
Equip families with much needed livelihood assistance and skills (eg. home gardening, animal raising etc.) so they can feed their children 
Provide child-friendly spaces and basic education assistance to allow children to play, learn and heal 
Educate children on child rights and child protection 
Click here to help the most vulnerable children in Myanmar.