Joy of Child Sponsorship
It is a blessing to be able to give
As a student welfare officer who has only recently started working, Joy has already embarked on her child sponsorship journey with a child, Gaspar. Taking it further, she went on a trip with World Vision to Ende, Indonesia to visit him.
"I also believe that whatever that we have is something that we can bless other people with," she says.
Describing the meeting with sponsored child as similar to "seeing a long-lost child", Joy was overwhelmed by emotions during the interaction with Gaspar. She was also grateful to meet Gaspar's mother to tell her how much she wants Gaspar to have a better life.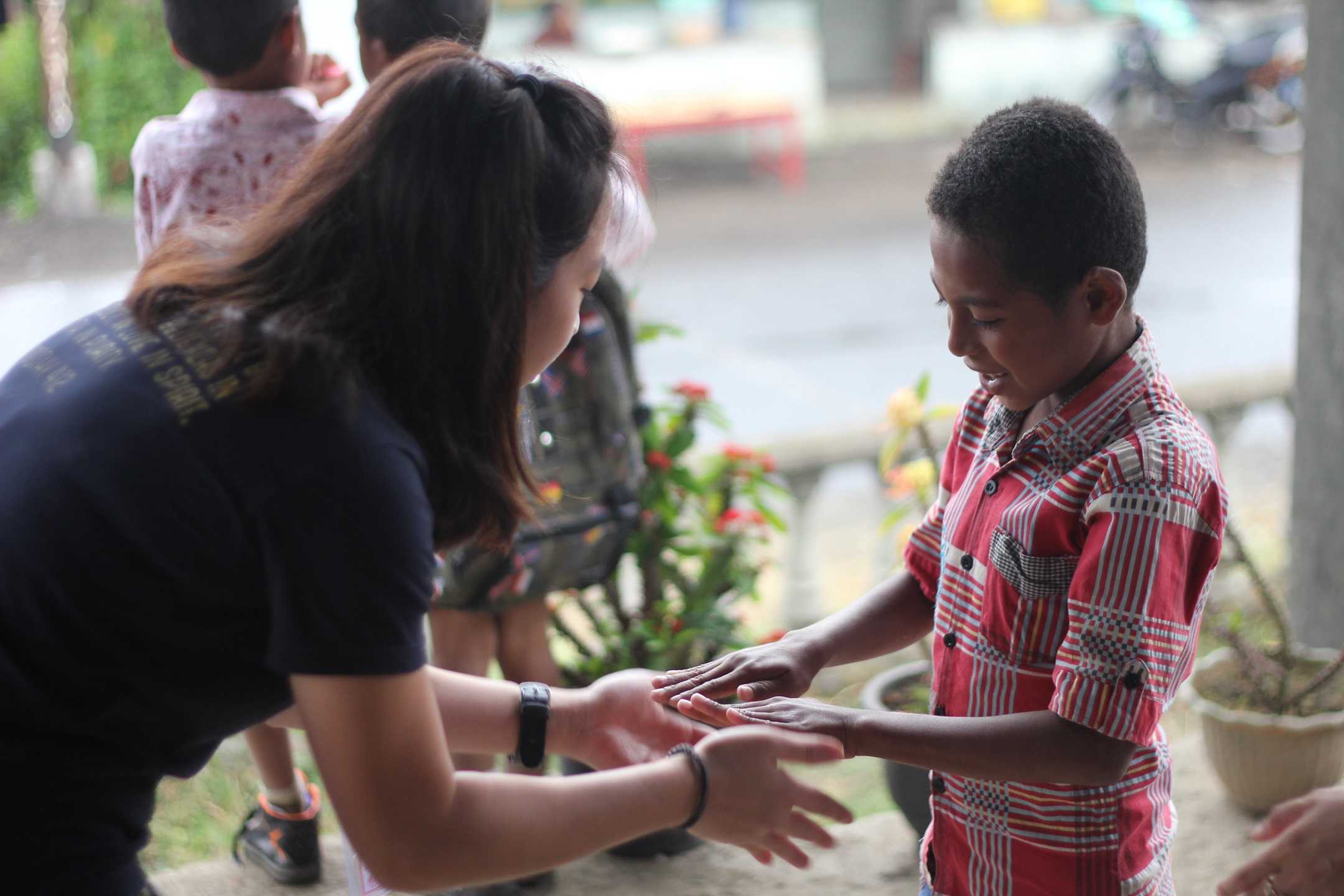 True joy of child sponsorship
Through the trip, Joy realised the true joy of child sponsorship as she saw who she was helping and developed a personal connection with Gaspar. She even taught him the importance of sharing by teaching him to share the toy cars she gave to him.
Among the 6 toy cars given to Gaspar, Joy told Gaspar to share 4 of them with the others. Not knowing whether Gasper would truly share them, Joy could only hope he did. To Joy's delight, Gasper brought a friend along with 2 toy cars the next day to tell Joy who he shared the toys with.
The trip also gave Joy a greater understanding of the work of World Vision.
 "Initially I thought Child Sponsorship just gives money directly to the child, but I realised that's not true," she says. Instead the money is pooled into community development and as Joy says, "It takes a village to raise a child."
Having seen up-close the impact of Child Sponsorship on the sponsored child, she concludes, "It shows them that the world out there is so much bigger. It gives them hope. Giving them bigger dreams. In that way, I believe that their world will be so colourful."
Watch her share the joy of child sponsorship
To find out more about our upcoming trips, visit https://www.worldvision.org.sg/en/get-involved/join-a-trip