Joy That Cannot Be Bought - Celebrating the Yearly Progress of Her Sponsored Child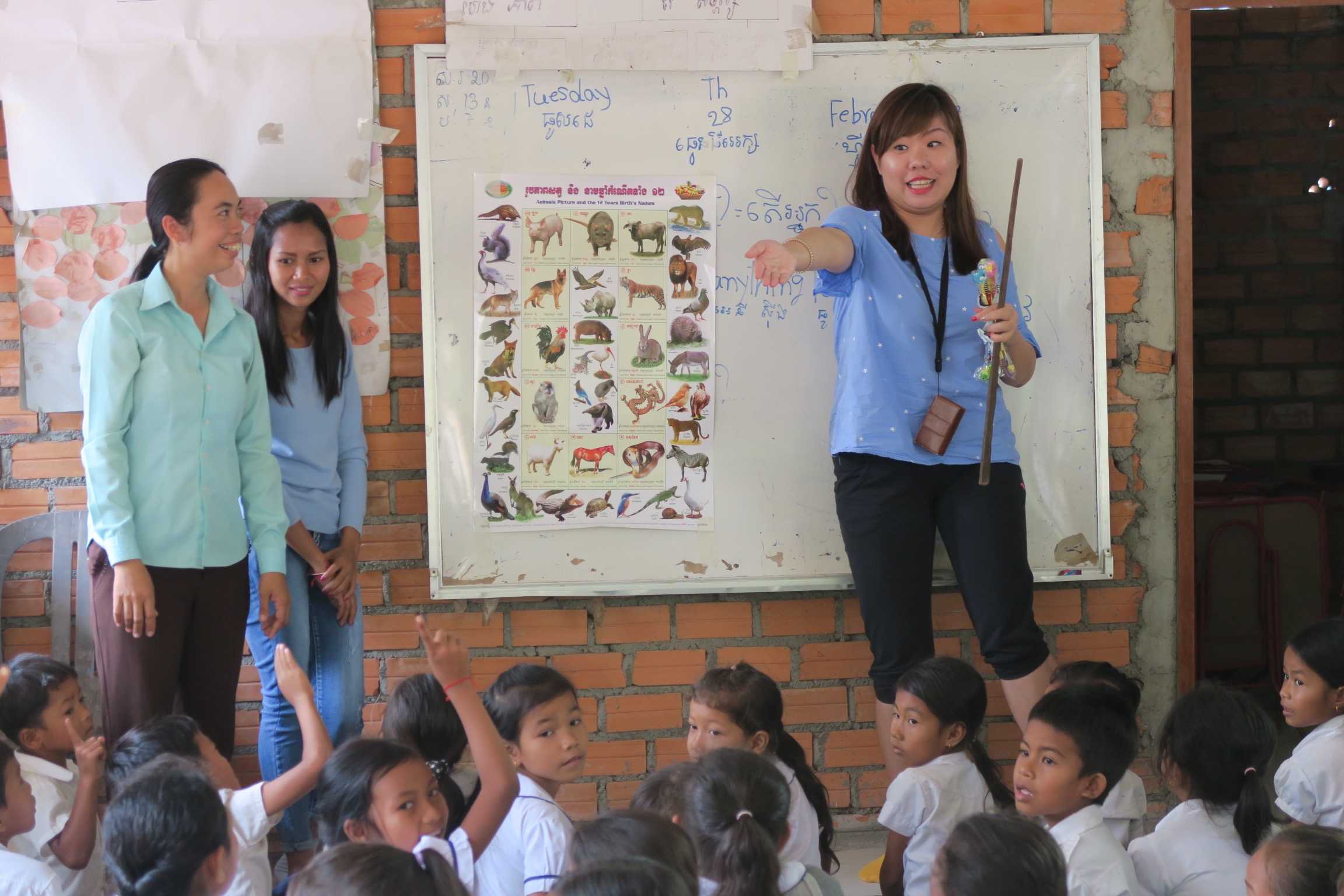 When Elsie was asked to select the most memorable part of her child sponsorship journey, it was not an easy decision to make. Elsie eventually shared: "An impromptu decision to buy a bicycle for my sponsored child extended to become every sponsored child getting one of their own. The other sponsors are copycats! But it was for the better because we know that most of them walk to school every day and the weather there can be pretty harsh."
When asked about how she was introduced to World Vision and what prompted her to sponsor and child, Elsie recounted, "When I was in Junior College I participated in the 30 Hour Famine Camp with my classmates. At the event, I had the chance to get to understand how a less privileged child in another country lives, from lack of water and sanitary facilities to limited education and resources. We also got to learn about the programmes run by World Vision."
However, still a teen, Elsie was not financially stable then and her family was also not well-to-do. Yet, she hoped that one day she can provide for someone who needs help, to ease their hardships. When she settled into her first full-time job, she knew it was time to sponsor a child, as she hoped and planned for years ago.
To Elsie, it was always heart-warming to receive letters from her sponsored child in Cambodia. She remembered the very first letter she received that included a drawing from her sponsored child.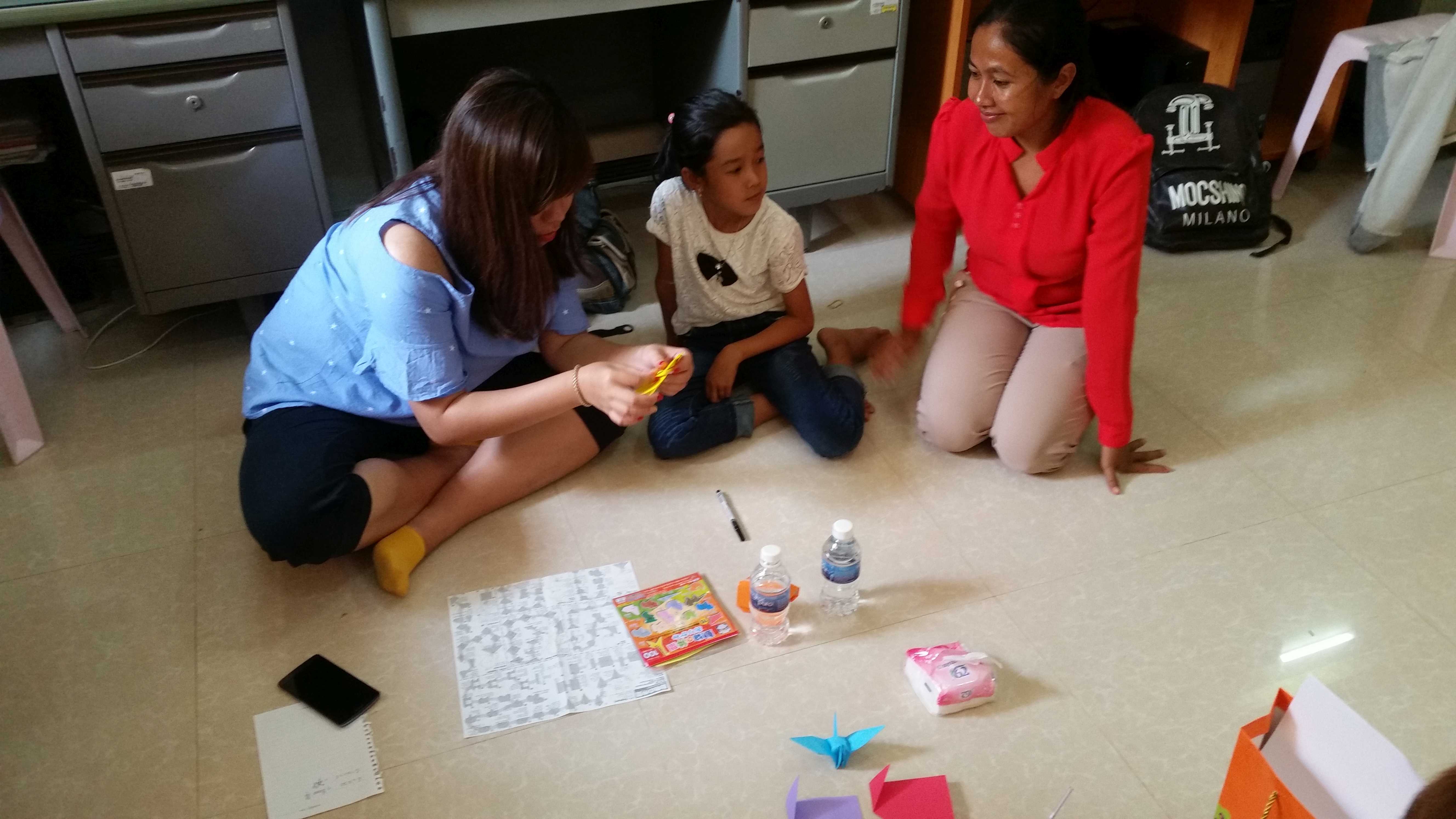 "I was like a proud mother, showing off her drawings to people, even though it was just a balloon or an apple," shared Elsie. "Through the letters, I got to know what she enjoys and could send her relevant gifts to encourage her to maintain that interest."
Knowing that her sponsored child enjoys drawing, Elsie sent her trace-the-dots colouring books to further encourage and support her interests. Soon after, Elsie received the completed pages of the handiwork from her sponsored child, sending her over the moon. Through the years, Elsie continued to send her more complex items to engage her growing mind.
In addition to their personal correspondence, Elsie remained updated on her sponsored child's progress in school and her family's well-being. These updates from World Vision often eased Elsie's mind, assuring her that they were faring well under the support of World Vision Cambodia.
"The yearly photo sent along with the yearly report, is always a joy to receive because compared to the previous year, she would always look the same yet much grown-up and always donning the simple accessories that I mailed over or outfits that I bought when I went for the trips," explained Elsie.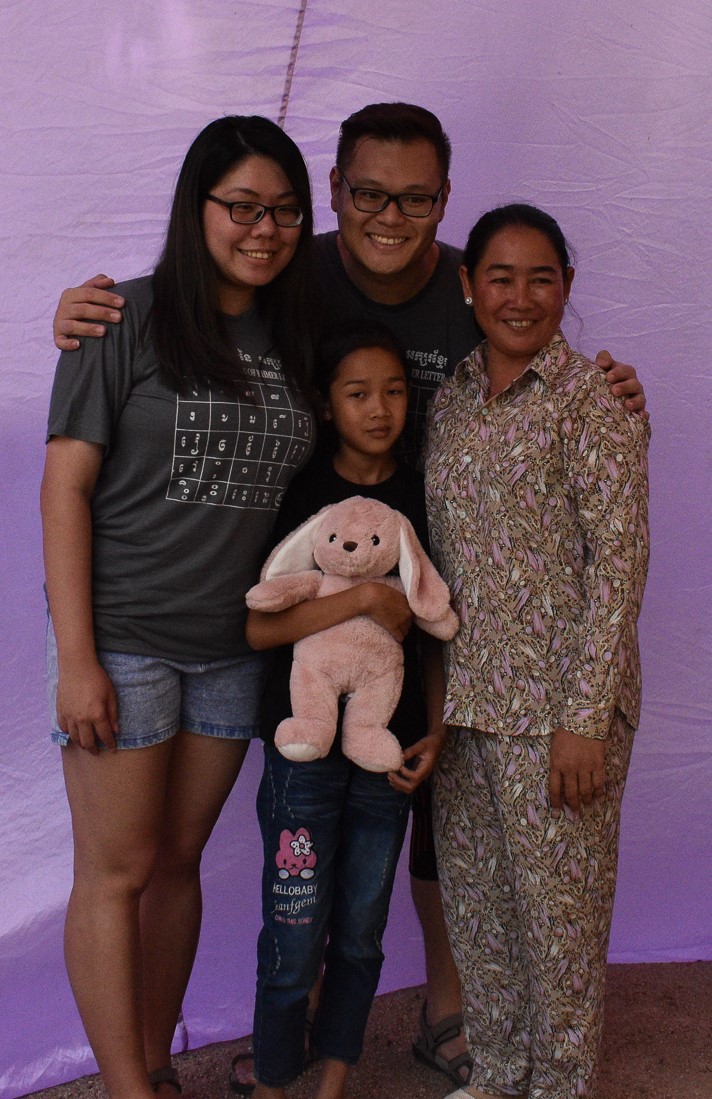 Having been on a couple of trips to Cambodia, memories with her sponsored child were aplenty. But one that stuck out to her was when her sponsored child gifted her with a sugarcane drink during a badminton session on the trip.
Another fond memory was her impromptu decision to buy a bicycle for her sponsored child – a decision that prompted all other sponsors to do the same. Most of the children had to walk to school every day and the weather can be pretty harsh. With bicycles, children can get to school quicker and spend more meaningful time playing and learning with each other. Apart from gifting her sponsored child with an impromptu bicycle, Elsie also brought luggage worth of gifts for her sponsored child as she does not know when she may visit again.
Elsie also fondly recalled how it felt to be a 'celebrity' when she did balloon sculpting for each child during a visit to a school. In turn, the children gifted her with a drawing, which Elsie still keeps in a folder.
On her most recent World Vision trip in 2019, she observed the most notable progress to be the resources at school for children.
"There were tablets in the school to further encourage learning and I think it is good to know that efforts are made to expose children to technology despite the conditions. It may not seem a lot but I think all improvements take time," reflected Elsie.
Each trip also allows Elsie the opportunity to take note of how much her sponsored child has grown from the last time they met.
"She grew so much from the last and on the most recent trip, she could even introduce herself quite fluently in English. The best part was, she could remember and knew how to pronounce mine and my husband's name," remembered Elsie.
Knowing that she is making a difference in her sponsored child's life is something that Elsie is grateful for and hopes that she will grow into who she wants to be, that she will find her own way to give back to the community and pay it forward.
"The amount of $45 a month may not get one a lot in Singapore, but it can help to improve the living conditions of a community, create conducive spaces and resources for children to be educated and much more," shared Elsie. "This child sponsorship programme does not help just one child and his or her family, but it contributes to a larger cause."
With this small contribution, she also views her sponsored child and her family as an 'extended family' that Elsie has gained, one that is miles away but never apart. To Elsie, this joy is both priceless and irreplaceable.
You can embark on a journey like Elsie's, and experience a special relationship for yourself too. 
Find out more about Child Sponsorship here!