A Journey through War, Homelessness and Poverty: Mr Oh Sung-Sam's Story
"Our harsh environment meant that we could not afford to feel too much. As the most important thing in life was to survive," shared 73-year-old, Mr Oh Sung-Sam a World Vision sponsor and former sponsored child.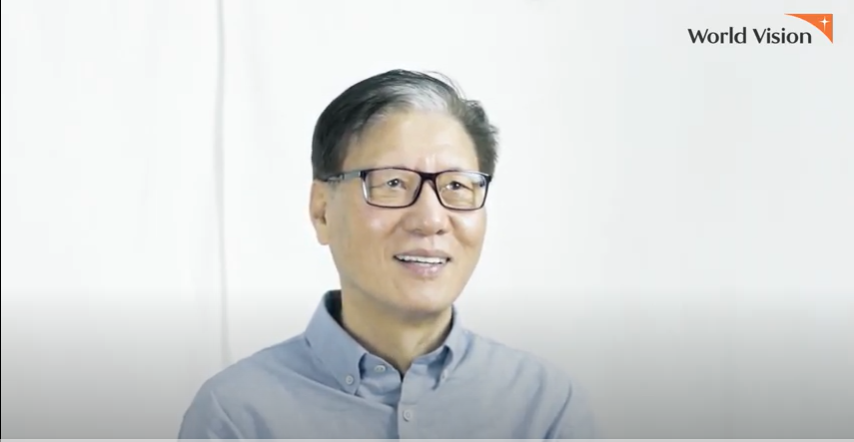 Growing up during the tumultuous years of the Korean War, Mr Oh's life was not short of struggles, worries, hunger and even amid the misery, hope. Despite the circumstance, he knew that he wanted more from life. 
"I didn't want to spend the rest of my life working in a factory, earning barely enough money to keep food in my belly. I decided to study hard because I knew it was the only way I could really survive without wealth or connections."  
With that goal in mind and determination to achieve it, Mr Oh chose a path in life that would bring him on a journey riddled with challenges and despairing moments to attain the education he desired.  
Having lost his father—who drowned while trying to save a child—at a young age, the responsibility of supporting the family fell onto his mother. However, with the after-effects of the war still prevalent, so was poverty. While Mr Oh's mother had a job at a clothing factory, and despite the long hours it demanded, her income was insufficient for the family to make ends meet.
To ease the financial burden on his family, Mr Oh went to live in an orphanage when he was nine. A year later, Mr Oh would begin his journey with World Vision as a sponsored child.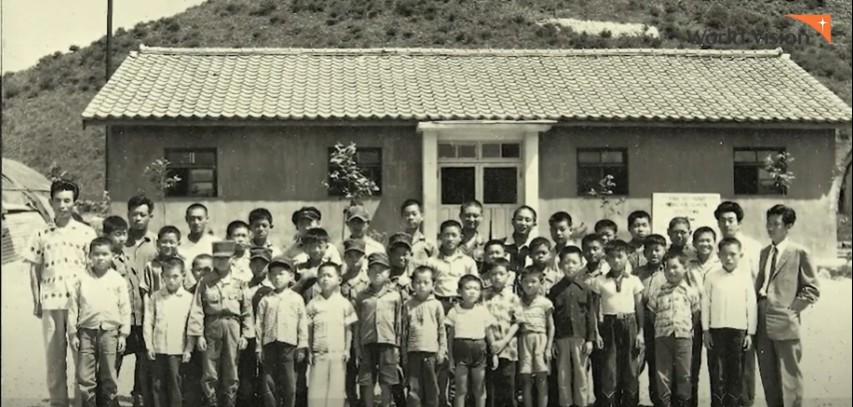 Life at the orphanage was a difficult one. Yet, with the constant support and encouragement from his sponsors, Mr Oh overcame them. 
Upon turning 15, Mr Oh applied for Konkuk University in Seoul and a scholarship funded by both World Vision and the University. He received both. 
Unfortunately, Mr Oh's scholarship did not cover the expenses for food and lodging. Unwilling to give up or give in, Mr Oh worked for his meals by taking on odd jobs like tutoring and stints on construction sites. He also found shelter throughout those four years by sleeping on the floor of his professor's office during the winter months and on the building's roof during the summer months.
Upon completing his university education and mandatory military service, Mr Oh still desired to further his education, this time, in the USA. However, he could not afford the ticket into the country. Yet, giving up was not an option for him and he found himself with the opportunity to enter the country by escorting children adoptees over! 
He then went on to pursue his education in the US and was in the last lap of finishing his doctoral degree when yet another obstacle cropped up.    
"During my last semester in PhD as a research assistant, the USD1,000 tuition fee allowance allocated to foreign students was suddenly withdrawn. I was in despair because without the allowance, I would not be able to graduate." 
With nowhere else to turn to and the payment deadline looming just ahead, Mr Oh wrote to World Vision seeking assistance. Fortunately, for him, World Vision's reply and a cheque for USD 1,000 arrived right on time.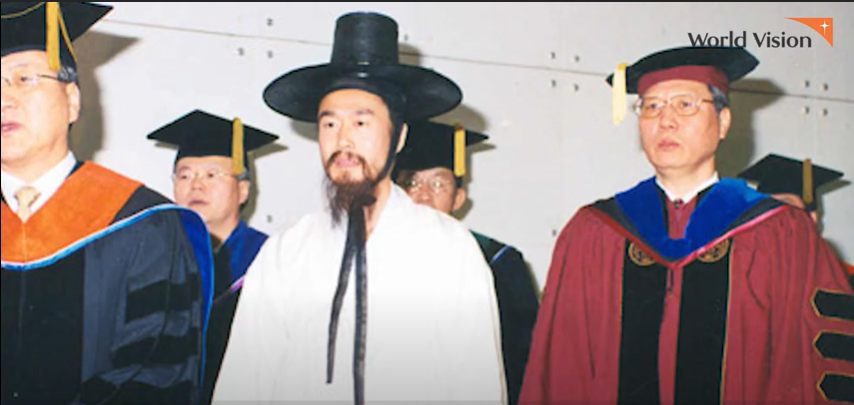 "This experience could be said to be a real turning point in my life. If I hadn't received that cheque, I don't know what would have happened to me. Thanks to World Vision, I was able to achieve my dreams. I completed my PhD, served as a professor and became the Chancellor of my Alma Mater. I was determined that I would repay this debt of love." 
And he did just that.  
Upon securing a job, Mr Oh went on to donate USD 7,000 back to World Vision Korea, paying back his loan at the same time. "It was a large amount of money to me at that time, but I was filled with joy and happiness because I was finally able to pay it forward." 
Mr Oh did not stop there. As a former sponsored child, his growing years was a testament to the programme's effectiveness, encouraging him to share this experience with other children-in-need.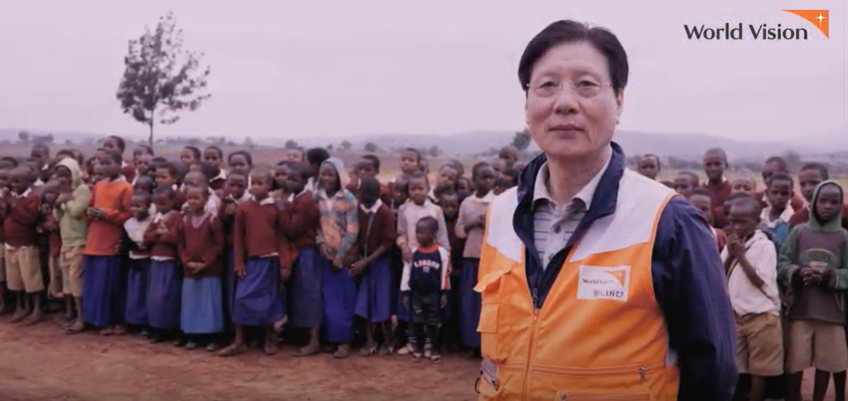 "I started with three children a month. Two years before my retirement, I was sponsoring 46 children monthly."   
Though he is now retired, Mr Oh continues to sponsor ten children. 
Though his life was a series of one setback after another, Mr Oh's determination and support from World Vision and his sponsor empowered and equipped him to stay on this demanding path that led him to his goals, overcome poverty and actualise his dreams.   
"When facing difficulties in life, we may feel like the hardships never end. We need to tell people in despair that there is no ordeal too severe to overcome. It is my sincere hope that World Vision will keep walking with children whose dreams are just a luxury so that one day they can realise their dreams." 
Just as how Mr Oh experienced his first taste of hope when he was sponsored you can also inject that sense of hope into the lives of children in need when you sponsor a child! When you take the step and decide to change a life, you can gift hope and spread hope for children and their families!