A Journey of Inspiration and Impact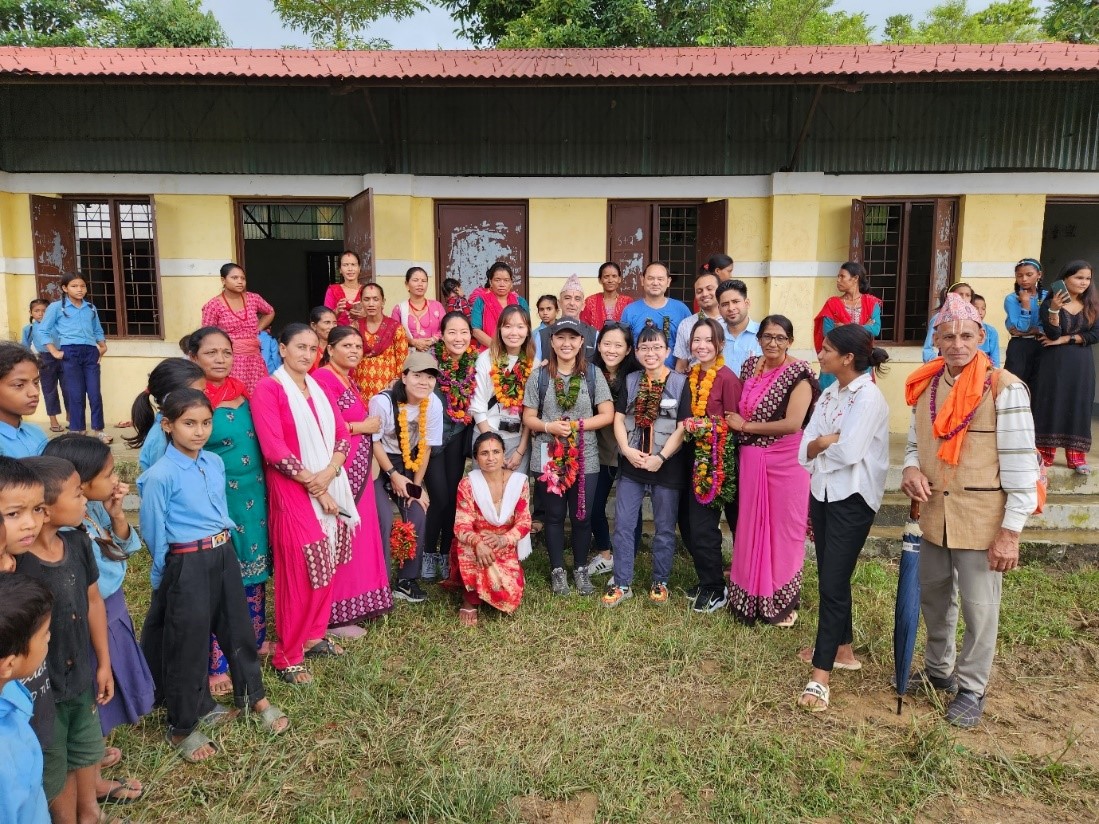 My recent trip to Sindhuli East, Nepal, organized by World Vision (WV) Singapore, proved to be an eye-opening experience. I would like to thank both WV SG and WV Nepal for their incredible dedication to this community. My main motivation for embarking on this trip was to gain a deeper understanding of the initiatives that have been established in this community and, of course, to visit my sponsored child.
Sindhuli East, in Nepal's Central Development Region, is 150km east of Kathmandu. It covers 235 sq km of challenging, hilly terrain cut by river valleys, making the land largely unsuitable for farming. The area faces frequent natural disasters such as landslides, storms, floods, earthquakes, and fires, posing a continuous risk to its people.
The objective of this Area Programme was to empower children, families, and communities to collaborate in enhancing the quality of life for the most vulnerable group, which is the children.
The 6-day trip proved to be an incredible experience despite the many hours of travel required to reach the Area Programme. The journey was undeniably worth it. The first two days were dedicated to travelling. We embarked on an exhilarating "road trip" from Kathmandu to Sindhuli East, involving roughly 10 hours of travel via bus and jeep. The bumpy ride through the rough and undeveloped roads added an adventurous touch to the trip.

Our first visit was to a lower secondary school, where the sight of the Principal, teachers, and eager students excitedly awaiting our arrival was genuinely heartwarming. We were welcomed warmly, each of us adorned with a traditional flower garland. The school tour revealed significant efforts to enhance educational opportunities for the children, including the establishment of a library. It was inspiring to learn that some children endure hours of travel over challenging roads and weather conditions to reach their school. Their resilience is truly commendable. The school is in need of support to renovate a wooden classroom, which suffers from leaks during the monsoon season and excessive cold during winter, affecting the students' learning experience. Another issue I observed was the lack of sufficient lighting in the classrooms. I hope these issues can be addressed for the benefit of the children.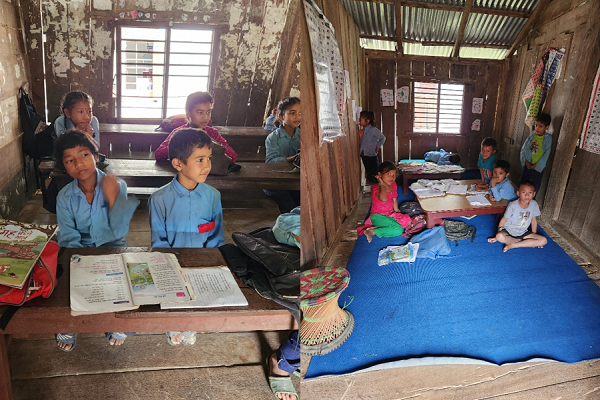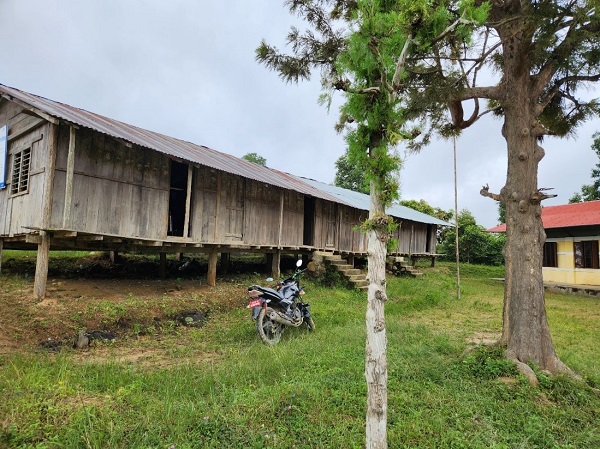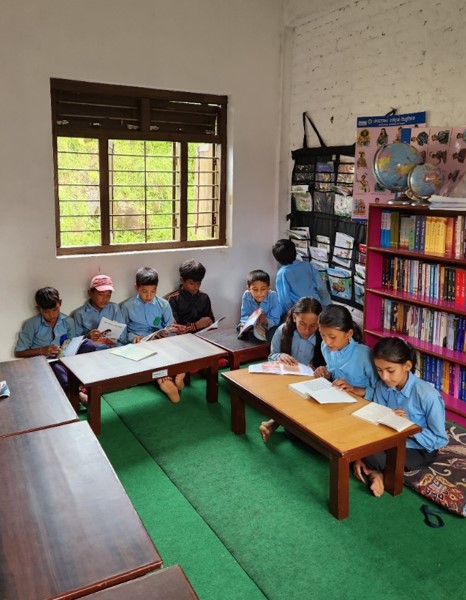 The school also hosts an outreach clinic supported by World Vision under the nutrition programme. The clinic operates twice a month to monitor children's growth. It serves as a focal point for training the mother group, actively participating in Positive Deviance/Hearth sessions. These sessions aim to educate mothers on the importance of a diversified diet, preparing nutritious meals from locally available resources, monitoring children's growth for their well-being, and providing Antenatal Care and Postnatal Care.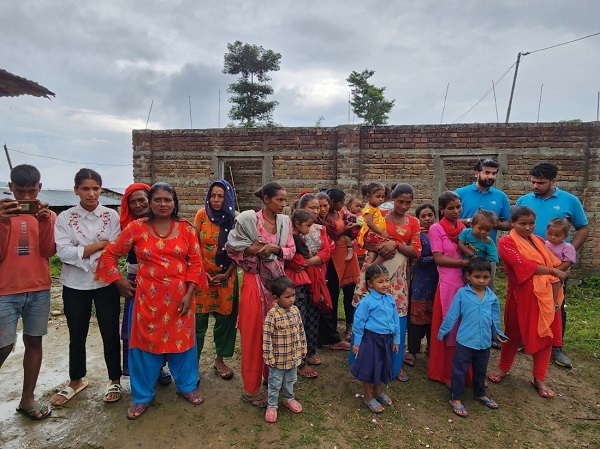 We visited one of the community's most vulnerable households, where livelihood support and business recovery assistance were extended to local families. In this initiative, families were beneficiaries of livestock support, including goats and pigs, along with comprehensive training in proper care and housing for these animals. While some families chose to keep these animals for breeding and income generation, others opted to sell them to fund their children's education.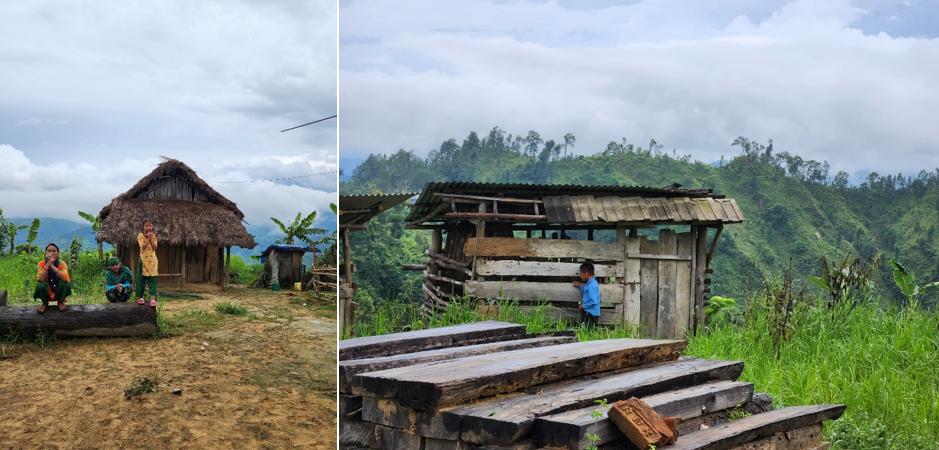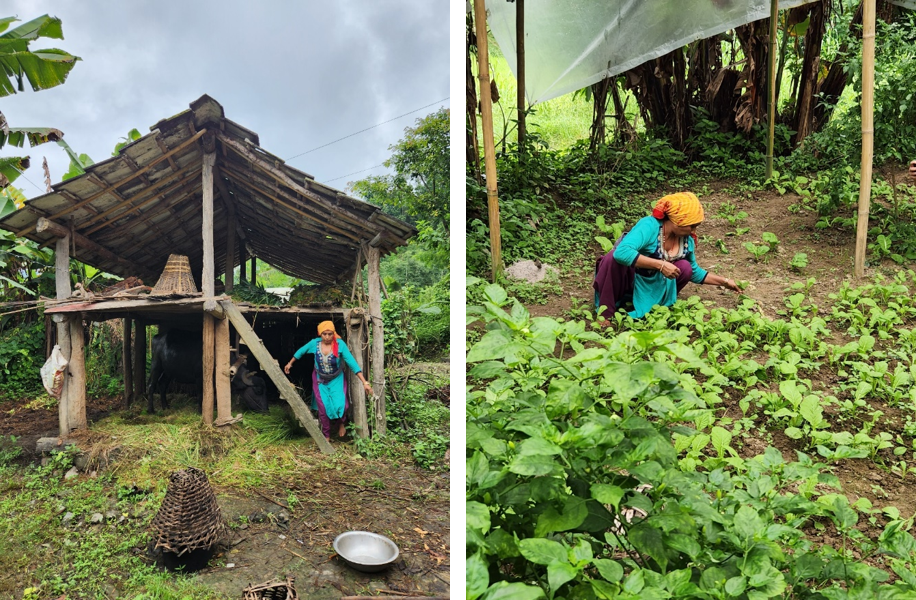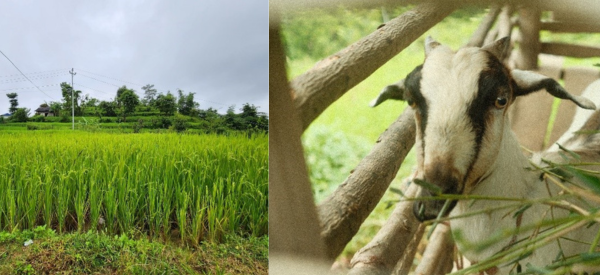 Besides, we also had the opportunity to visit the irrigation support site, where we met the dedicated members of the producer group and were introduced to the Savings for Transformation group, all led by dedicated women. These women met regularly to discuss cultivation practices and marketing strategies. Their commitment and progress were truly empowering. The Savings for Transformation group's ability to increase savings from 5 rupees to 50 rupees demonstrated the significance of savings and reinvestment. I was thoroughly impressed by these women's resilience and determination.

Our next stop was a secondary school that had been declared a Child-Friendly Local Governance (CFLG) ward. Earning this title involved meeting stringent criteria related to child protection issues, such as addressing child marriage, child labour, dropouts, and child development. The visit was an unforgettable three-hour experience, filled with warm welcomes. We had the chance to learn about the school's initiatives and captivating performances. Witnessing the national anthem being sung left me inspired. This school has achieved significant milestones and truly deserves the CFLG recognition.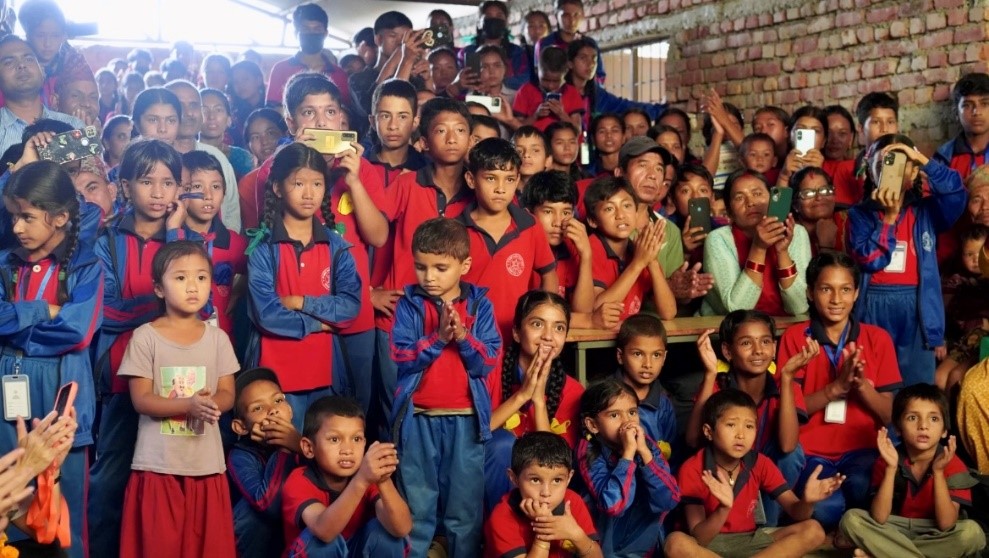 The highlight of our visit was witnessing the dedication to creating a comfortable space for girls during menstrual discomfort, complete with beds and necessary amenities. This initiative aimed to encourage girls to continue attending school, even when faced with physical discomfort, and educate them and their parents on managing these challenges, which was an eye-opening experience.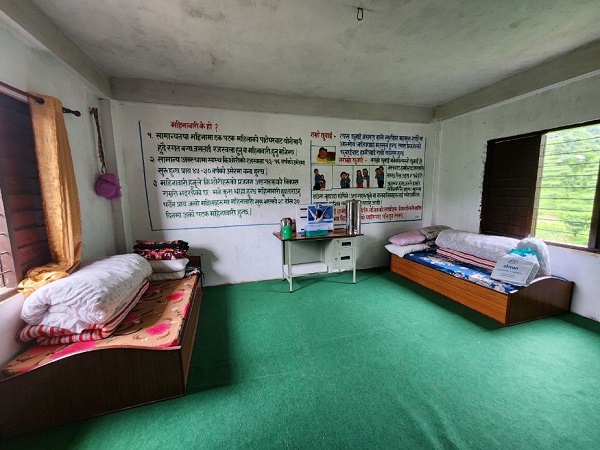 However, this school also expressed the need for support to create a safer play compound. As it is located on high ground, the current activities area poses safety concerns for sports activities, and installing a proper playground and barbed wire would allow students to play and practice safely.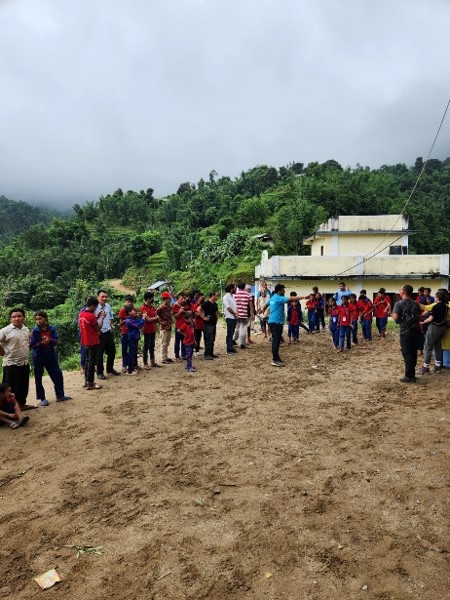 On the fifth day of the trip, I finally had the privilege of meeting my sponsored child. Despite the considerable distance, I am immensely grateful she made the journey to see me. Through our translator, I discovered she takes two hours daily to walk to school. Despite her shyness and unfamiliarity in conversing with strangers, I cherished the opportunity to get to know her better. I had brought some gifts for her, and we enjoyed playing games and making cards for each other, thanks to the thoughtful initiative of WV SG. What really impressed me was when I discovered her ability to read and pronounce every word I had written in English on the card I made for her. While there might have been a few words she didn't fully understand, I believe this is just the beginning of our journey toward better communication. I am so proud of her!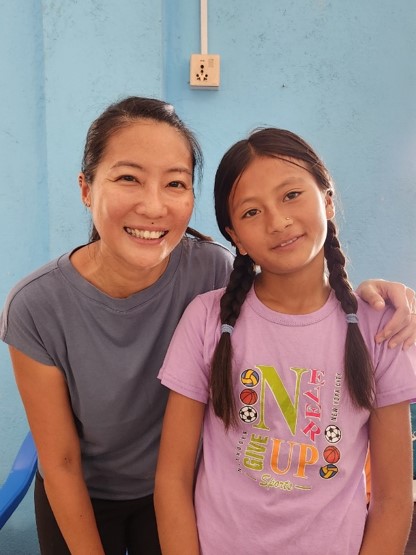 As the saying goes, "Time flies when you are having fun. " After our lunch date, I bid farewell to my sponsored child.
As the trip concluded on the sixth day, we left with a sense of fulfilment, knowing that our visit had made a difference. Our stopover at Bhaktapur Durbar, a beautifully restored historic site, added a touch of magic to the journey.
This trip gave me invaluable insights into the remarkable initiatives by World Vision in Sindhuli East and introduced me to new friends among the trippers who shared this unforgettable experience. It was a life-enriching experience filled with inspirational encounters and a renewed sense of hope for the community's future. Although the key challenges have not been fully overcome, the initiatives in place are making a positive difference. This effectively conveys our journey's impact, the local people's resilience, and the hope for a better future. I would like to thank WV SG, WV Nepal, and all those who support such significant work in this area programme.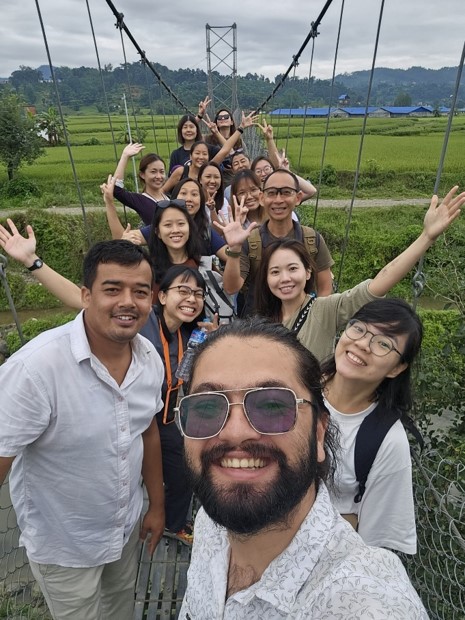 Written By:
Kelly May Ling, Child Sponsor