A Humbling & Heartening Trip
My journey as a child sponsor with World Vision (WV) started during the COVID-19 pandemic, and when I got the email notification that WV was organizing a trip to Antique, Philippines, which is the Area Programme (AP) of my sponsored child, I took the opportunity and signed up immediately!
The area programme of Antique currently faces 3 key challenges, a general lack of hygiene, limited economic opportunities, and lack of literacy in children. Most families live in villages with limited accessibility to schools. The main source of transport is by foot and the main source of income is farming and fishing.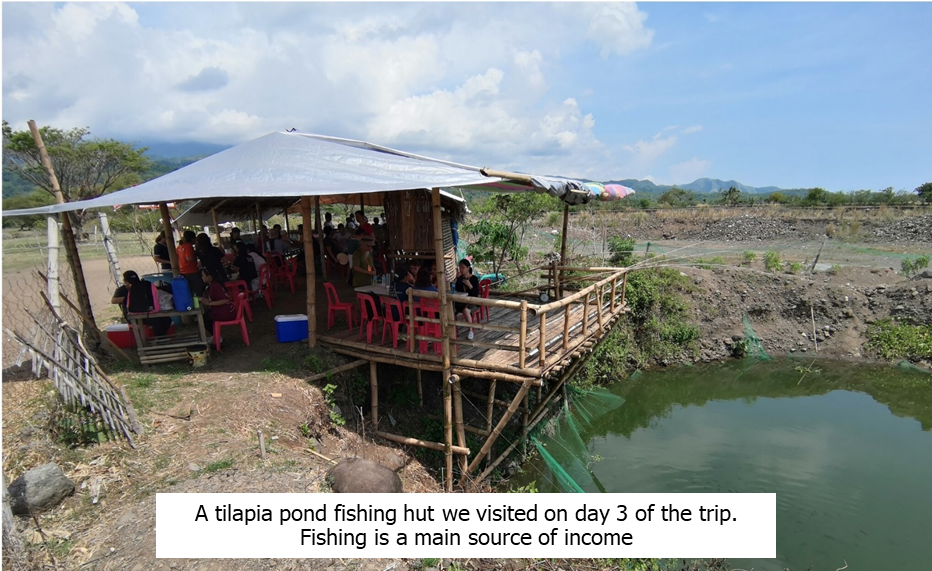 Day 1
The trip started off with a visit to Northern Antique Vocational School (NAVS). NAVS is the biggest high school in Antique and offers programmes including carpentry, gardening, and food technology to name a few. There, we learnt about their 'From Waste to Ace' initiatives. It was really interesting to learn about their sustainability efforts as students participate in upcycling activities, such as sewing of reusable sanitary pads and turning used paper into paper charcoal that can burn for hours and be used for cooking.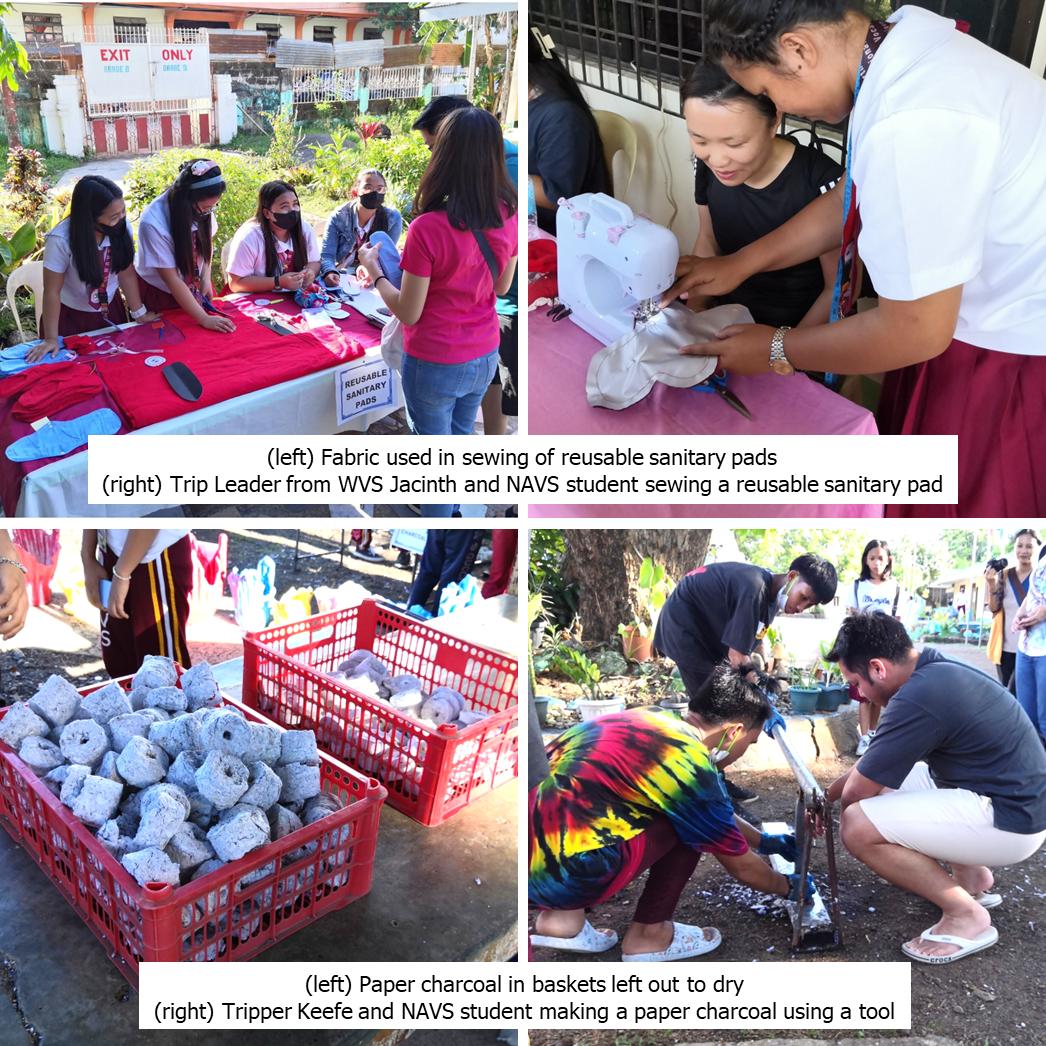 Most Vulnerable Families
On day 2, we went away from the center of the province and travelled further into the villages (also known as barangays) where we had the opportunity to visit some of the Most Vulnerable Families (MVF) to learn more about their living conditions. The MVF I visited was a family of five with two young children and a newborn baby. They have no stable income due to the lack of a stable job. Their home was lightly furnished and did not have a toilet. Their newborn baby, who was less than a month old, was also running a 39oC fever while I was there. Unfortunately, they did not have medications for infants that young at that point and could only try to bring down the fever with a fever patch. Seeing that was really sad and reiterated the needs for better healthcare, better sanitary and hygiene needs, food and milk powder, and getting children in these faraway barangays to start attending school. Despite the family's challenges, they are grateful for the help that WV has rendered, such as obtaining clean water via taps in their homes.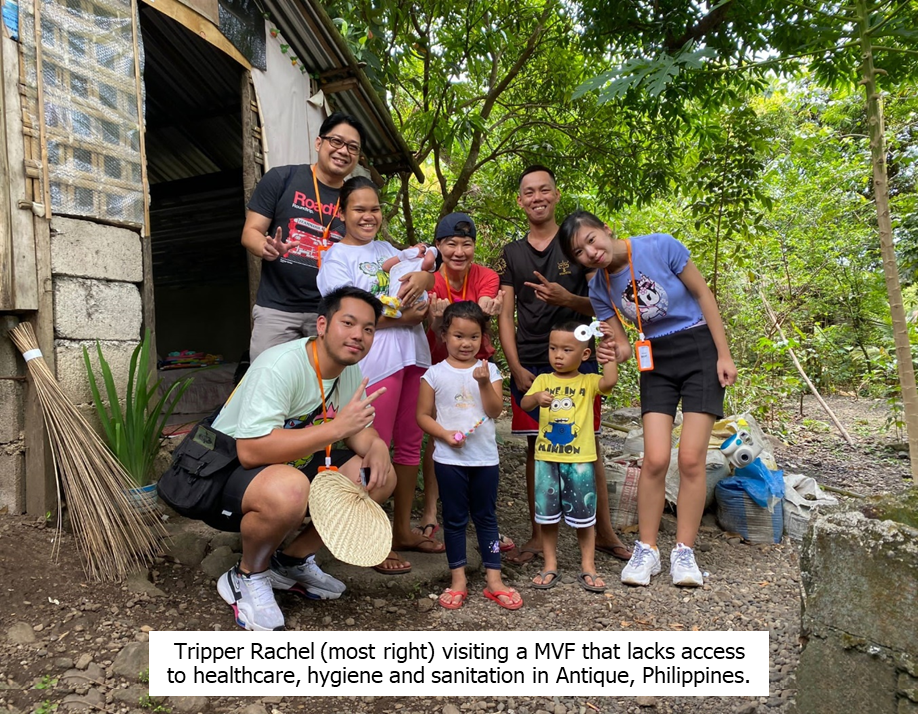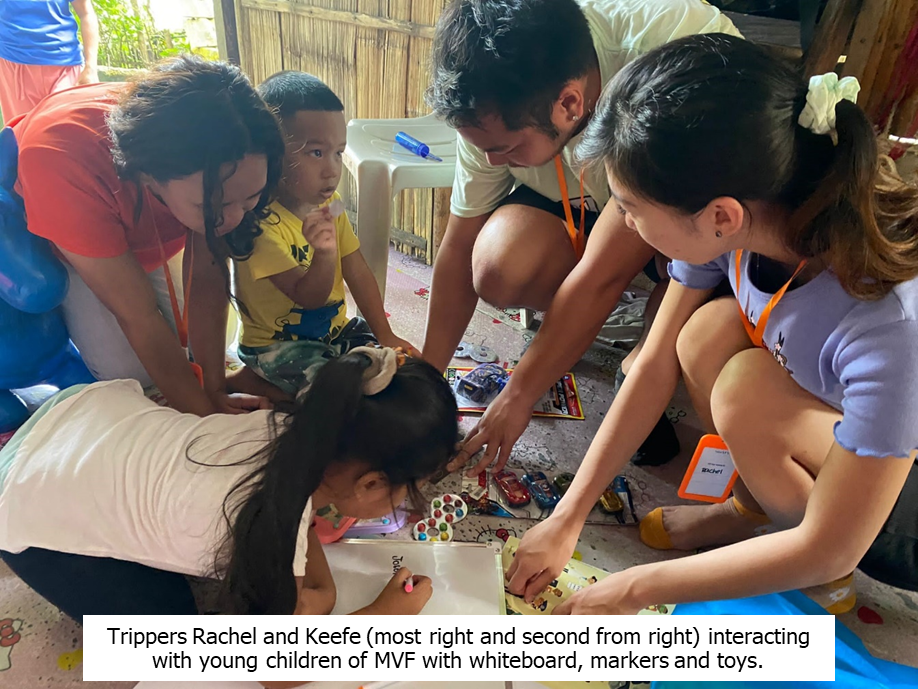 Mobile Learning Hub (MLH)
Part of our trip included visiting the MLH that WV had set up where educational books and games are loaded onto the back of a tricycle and brought to the villages with limited accessibilities. One key challenge in Antique, Philippines is the lack of literacy, because families cannot afford education and older children are required to work to generate income for their families instead of going to school. With the MLH initiative, educational outcomes are greatly improved and supports the WV aspiration of "children are educated for life", which consists of children reading, writing, and using numeracy skills. It was also eye-opening for me when I realized there was no proper area or infrastructure in the village for these children to have their lessons; It was simply sitting on a mat out in the sun to have their lessons.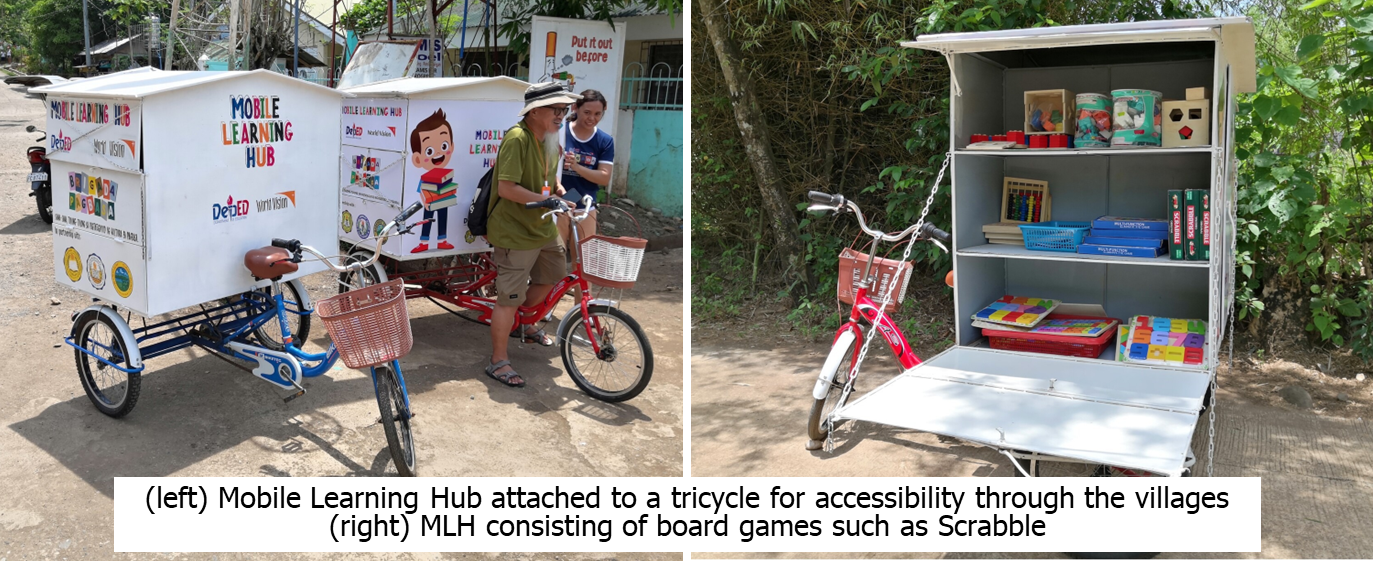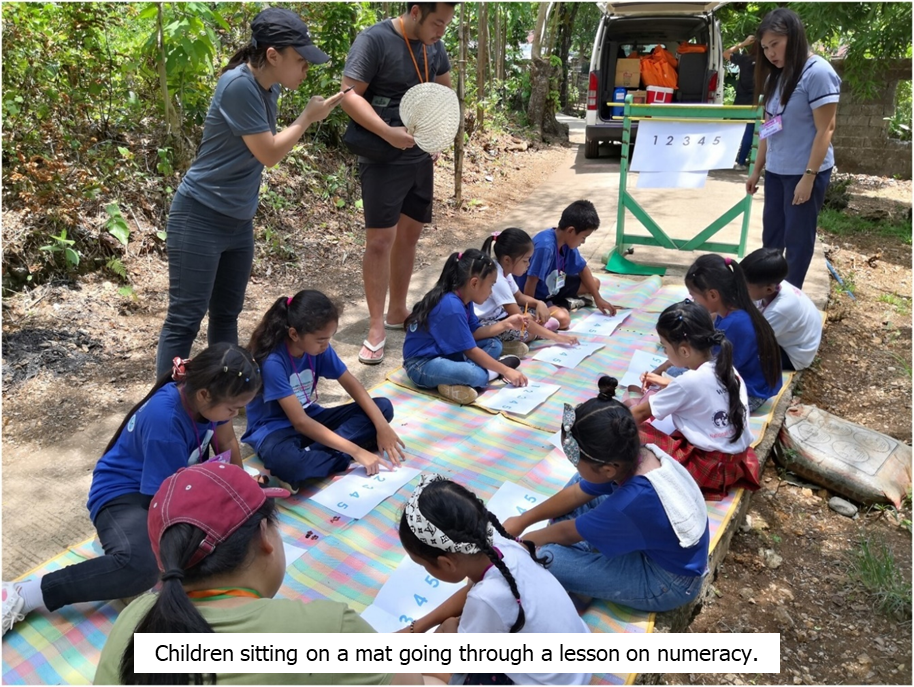 Meeting our Sponsored Child
On the last day of our trip, we finally met our sponsored child. It was what most of the trippers looked forward to. Prior to meeting them, we headed to a nearby store to purchase groceries, toiletries, snacks and toys for the children. When we finally arrived, we were the last of the lot! All the children, their families, and the WV Philippines staff had already arrived before us. We quickly took our seats and it was evident that us trippers were trying to spot our sponsored children.
I was excited to meet my sponsored child, a boy, too! I had only ever communicated with him via letters and pictures from WV and when I met him, he is a real sweet boy, though incredibly shy and keeps to himself. The language barrier was not helping, too. But we did some activities together like drawing and colouring, we also sat down to have lunch and ice cream together. Afterwards, I gifted him a few gifts I had brought with me from Singapore including a customized soccer jersey which had his name on it, as well as a soccer ball. That's when he opened up a little more and I even got to take a few polaroids with him after he became a little more trusting!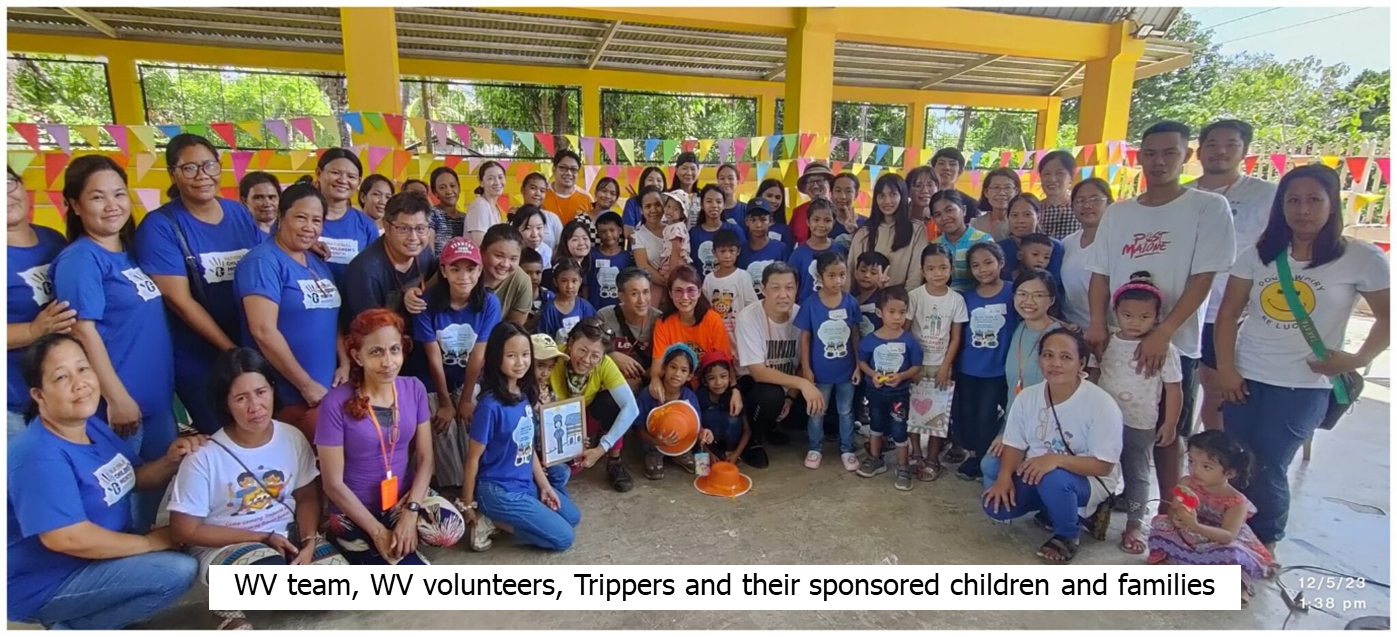 Reflections
It is really heartening to know that since the start of the programme in 2015, Antique, Philippines has seen great improvements over the years. More children are receiving education and more households receive necessities such as electricity. The WV Philippines team is truly dedicated to each child and each household. Each child knows the WV Philippines staff by name, this is evident of their efforts with the families throughout the years. As the AP Antique is slated to end in 7 years, I believe the goal of improving the wellbeing of children and their families in the Antique community can be met. In the meantime, many children still require sponsorship and the act of sponsoring a child is enough to give them hope, and that goes a long way.
Embark on your journey of child sponsorship with World Vision today.