How to Pray for the Children and Families of Ukraine
As World Vision's humanitarian responders ramp up our operations to support refugees fleeing the conflict in Ukraine by meeting urgent physical needs (such as water, heaters, and infant care), delivering psychosocial first aid, and equipping host communities to support refugees, join us in praying for and with the children and families who have been caught up in this crisis and face an uncertain future.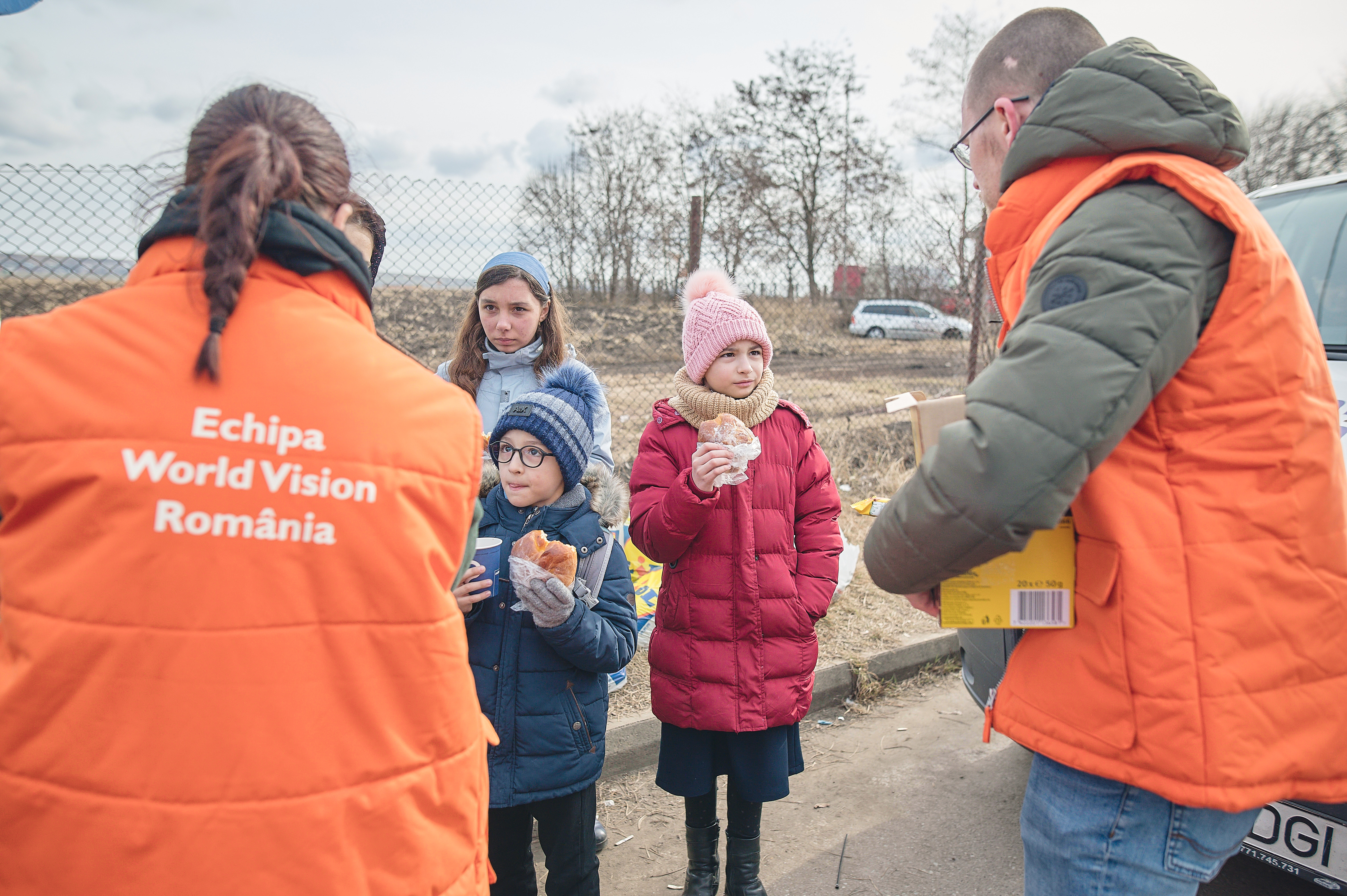 The LORD is near to the brokenhearted and saves the crushed in spirit. (Psalm 34:18)
Blessed are the peacemakers, for they shall be called sons of God. (Matthew 5:9)
Please pray for:
Peace in the hearts of the people: Please pray that our Lord Jesus Christ, the Prince of Peace, may pour His peace, comfort, and strength into the hearts of all who are suffering, injured, and bereaved. In the midst of their anxiety and fear, may God's Spirit breathe on them, and may they know His loving presence with them.
The living conditions of refugees: Children and families at crowded border crossings face the risk of near-zero temperatures at night without shelter, and without access to food, water, or sanitation. Please pray for God's merciful provision as our field teams work to provide heaters, temporary latrines, and emergency supplies to meet these needs, so that the health and dignity of refugees may be preserved.
Wisdom for decision makers: Please pray that those who are shouldering responsibilities for the care of those affected may know God's wise guidance in their decisions, whether they be parents protecting their families and assessing whether to stay or leave, or host communities and humanitarian responders determining how best to support people in their distress. Pray also that His voice may be heard and heeded by global leaders, who have the power not only to start wars, but to stop them too.
The healing of traumatised children: The crisis in Ukraine has wounded children psychologically and emotionally. Their lives in school and with their families have been completely upended, and they have left behind or lost loved ones, including fathers and brothers who have stayed in Ukraine to fight. Please pray for God's healing and comfort upon them, and for the reunification of families who have been pulled apart.
The protection of children from abuse and exploitation: Please pray for the safety of children who are now more vulnerable to the risk of violence, abduction, trafficking, and abuse, especially when they become separated from their caregivers in the haste to escape. The voices of children are too easily sidelined in crisis situations. Please pray that their rights will be protected.
Guidance and protection upon humanitarian responders: World Vision is scaling up its operation in response to refugees entering Romania from Ukraine. We are also planning a cross-border response in Moldova, and supporting our offices in Georgia and Armenia to prepare for the humanitarian and economic ripple effects of this crisis. Please pray for God's guidance and protection upon our field teams as they deliver aid in volatile conditions to help children and their families cope with the trauma of war.
The restoration of peace: Please pray for an end to the conflict and the defusing of tension. May leaders and people on all sides be committed to non-violent means to put a stop to this crisis, and may the local church be a light on a hill in the process of reconciliation and healing.
To find out how you and your church can help provide care and protection for children affected by the Ukraine crisis, please click here.