Hope After Loss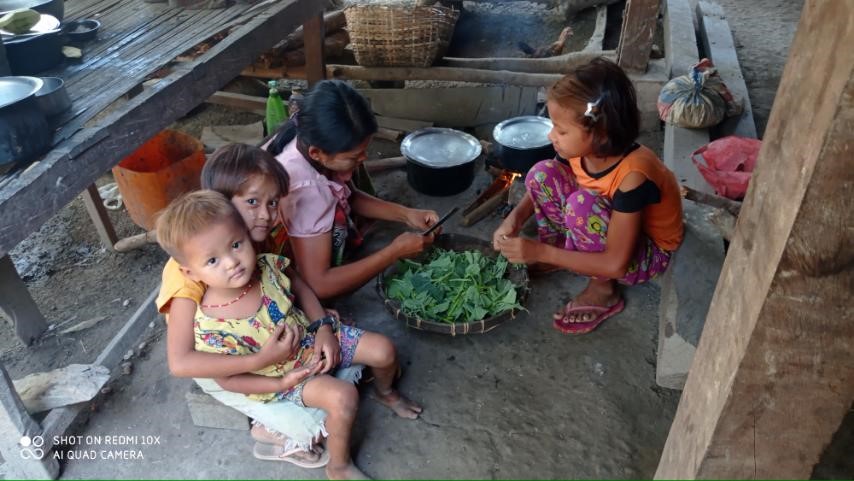 "I have four daughters -17 years, 14 years, 11 years and 2 years respectively, unfortunately, my husband passed away 2 years ago. A mine exploded while he was collecting firewood, leaving difficulties," said 38-year-old widow Kyi, living in Mrauk U, Rakhine state, Myanmar.
"As I could not afford to fulfill the needs of my family, my eldest daughter worked in a restaurant to have more income and the younger one worked on household chores."
Many people have been killed or injured by landmines and unexploded ordnance left behind during the two-year conflict between Arakan Army and Tatmadaw in Rakhine state. Most of the support given to the victims in Rakhine is just one-time assistance to the victim. It does not include any support for the victim's family. From 2020 to the end of 2021, 53 locals lost their lives in mine explosions and another 94 sustained injuries.
"In this difficult situation, World Vision provided education support so all my children could continue schooling. They also supported food ration and also house renovation. Moreover, I have learnt much about child rights, child protection and mine risks."
"Now I am glad that my eldest daughter has finished the matriculation exam this year and my other children have passed their respective grades. My children are happy to attend school regularly. I am thankful for being able to fufill my family's needs with the support," said widow Kyi.