Hiking for Hope in Nepal
My first ever trip with World Vision was Hike For Hope in Nepal in 2016. It has become a precious memory for me. 
The drive from Kathmandu to the Area Development Programme (ADP) in the east of Sindhuli district was a bumpy 5-hour journey by car. When we arrived, we learnt that due to the location and mountainous terrain of the ADP, some the villagers' homes and schools would only be accessible on foot (as the name of the trip suggests, hiking played a big part in this trip). Throughout our time in Sindhuli, we saw locals waiting by the open fields for transport (we were told that there were only two buses a day in the morning for people to travel out of their villages). Most of the villagers and children wore slippers, not covered shoes, and travelled to schools, health centres, and market places on foot. We were informed that these places could be at least a two hours' walk away from their homes. The accessibility of important facilities in Sindhuli is poor, unlike Singapore. I remember there was a family we visited who lost their home during the earthquake in 2015. Unfortunately, the two children in the family (a 5-year-old girl and an 11-year-old boy) had lost their pregnant mother ten days before we arrived. Their mother had had terrible abdominal pains at home and passed away while on the way to the nearest medical facility, which was two to three hours away from where they lived. This was just one example of the families facing critical needs in the area.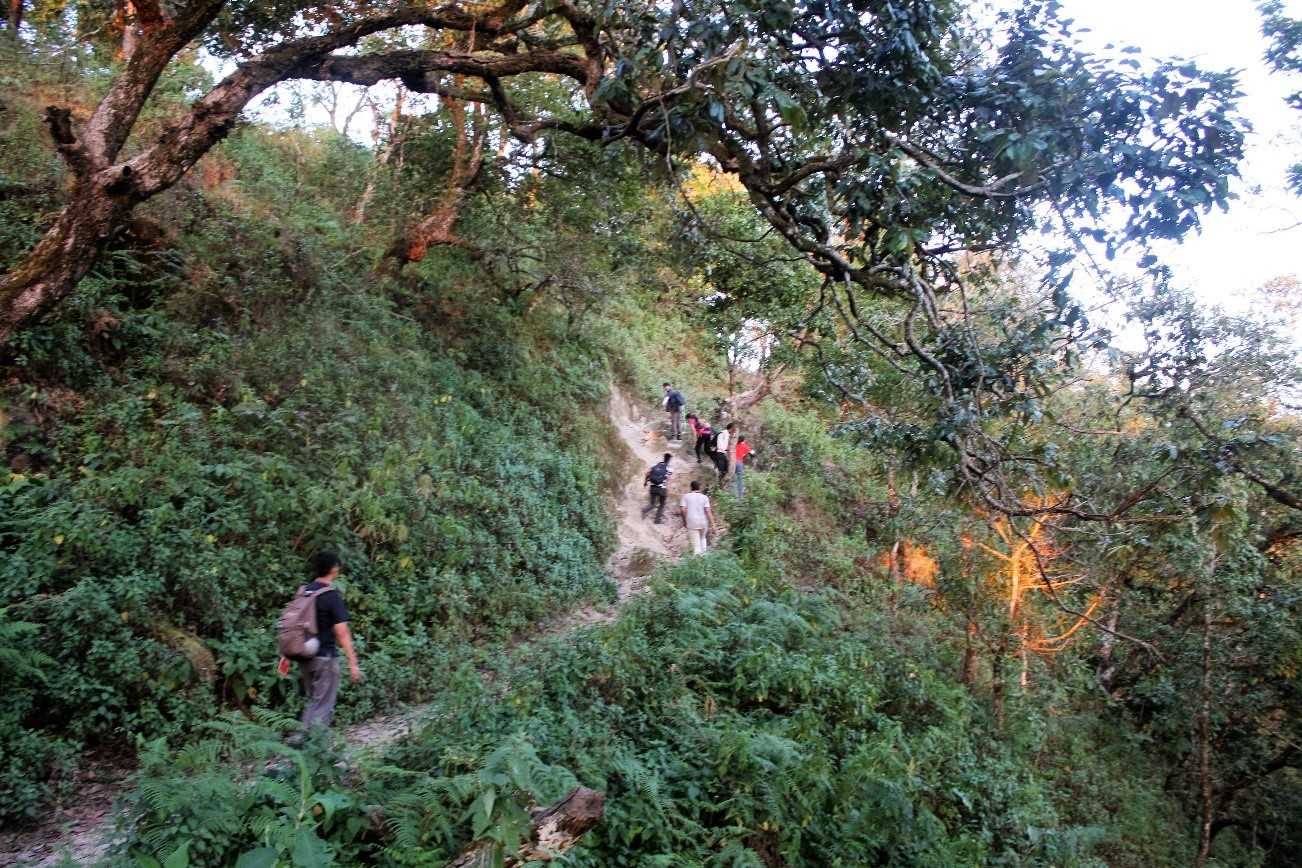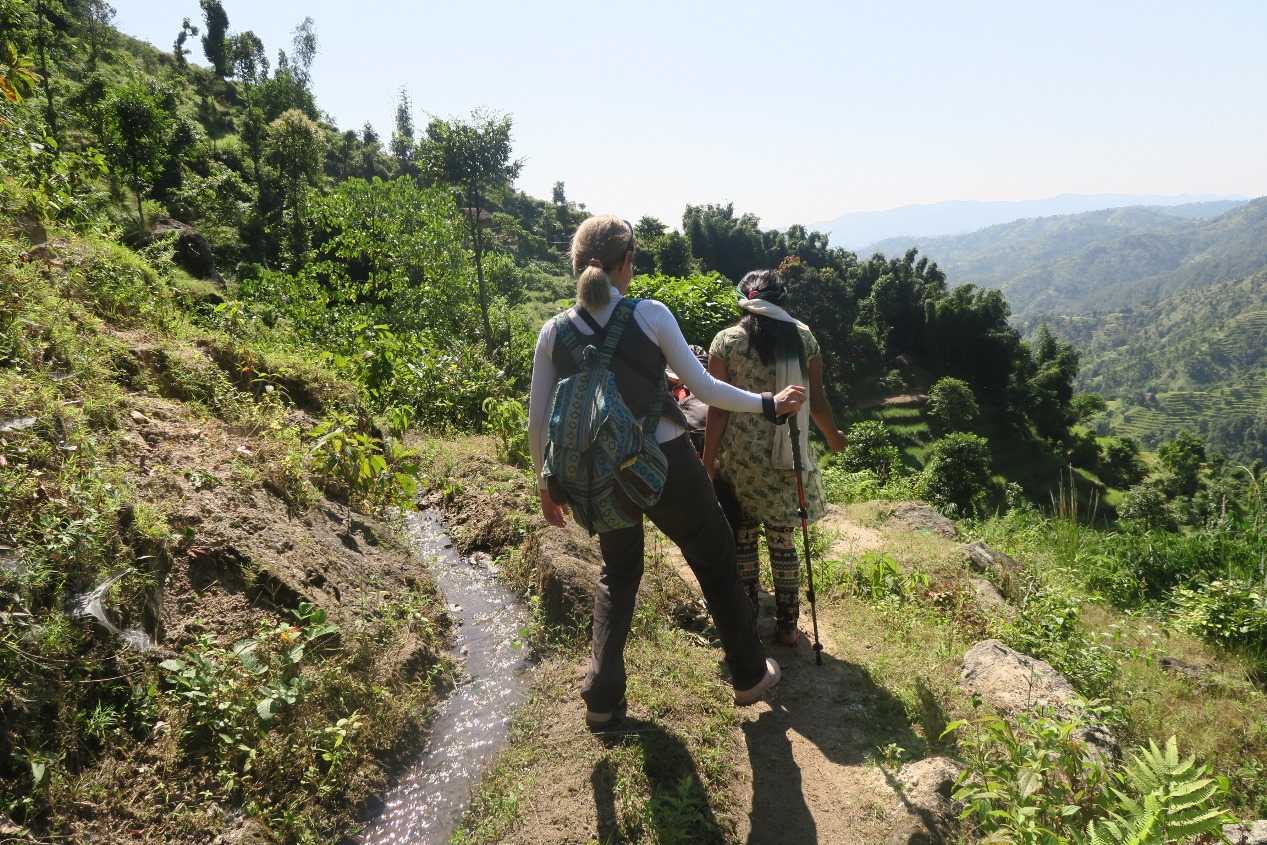 We travelled to different World Vision project sites around Sindhuli. We hiked along rugged trails to several destinations (none of them took less than two hours). As I have acrophobia, there was one jungle trail to a primary school that was really challenging for me. The trail was only wide enough for the group to hike in single file, and you could see trees and streams below just to the side of the trail. Streams came across our paths as well. Some parts were wet and slippery, others were steep and rocky with occasional areas of flat terrain. I had to overcome my fears, and I was grateful to have the local World Vision ADP staff guiding and supporting me all the way through, along with the other trippers' help and encouragement. When we finally arrived at the primary school, we learnt how World Vision had been working with the parent-teacher association to improve the quality of education and school participation rates in the area. We saw a temporary learning centre which had been built with bamboo following the 2015 earthquake, and which provided cool and safe spaces for learning while the actual school building was being reconstructed. We also met a Dalit child and his mother at the school, and learnt how World Vision had been working to improve the prospects of children from this traditionally discriminated caste of people.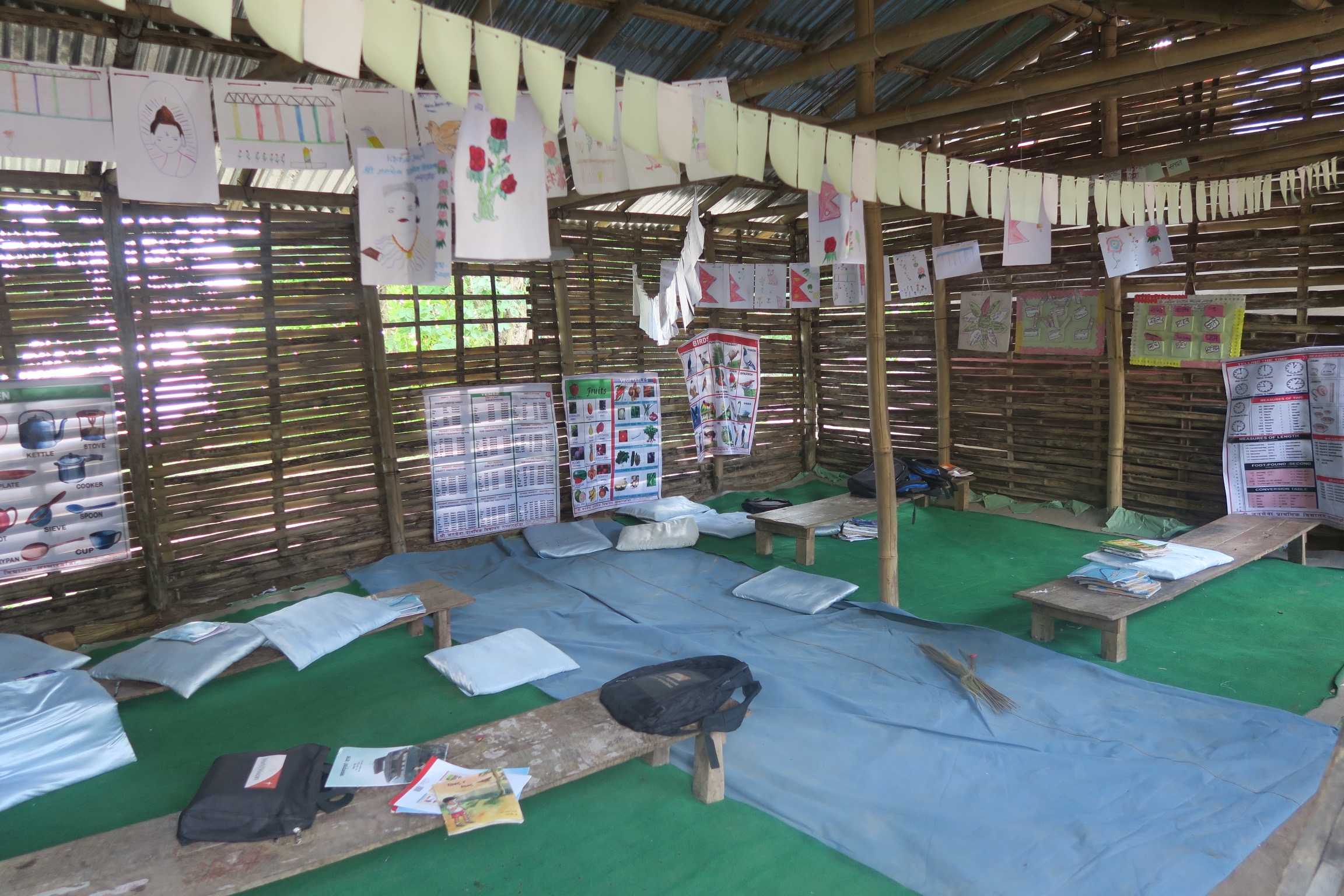 In addition, we got to visit some of the other projects in Sindhuli East ADP. We attended the inauguration of a birth centre, which represented an important first step towards providing essential facilities for expectant and new mothers to receive antenatal and postnatal care, and to have safe deliveries. We learnt that the birth centre would soon receive more equipment, as well as trained staff who would be able to provide appropriate care to mothers and newborns.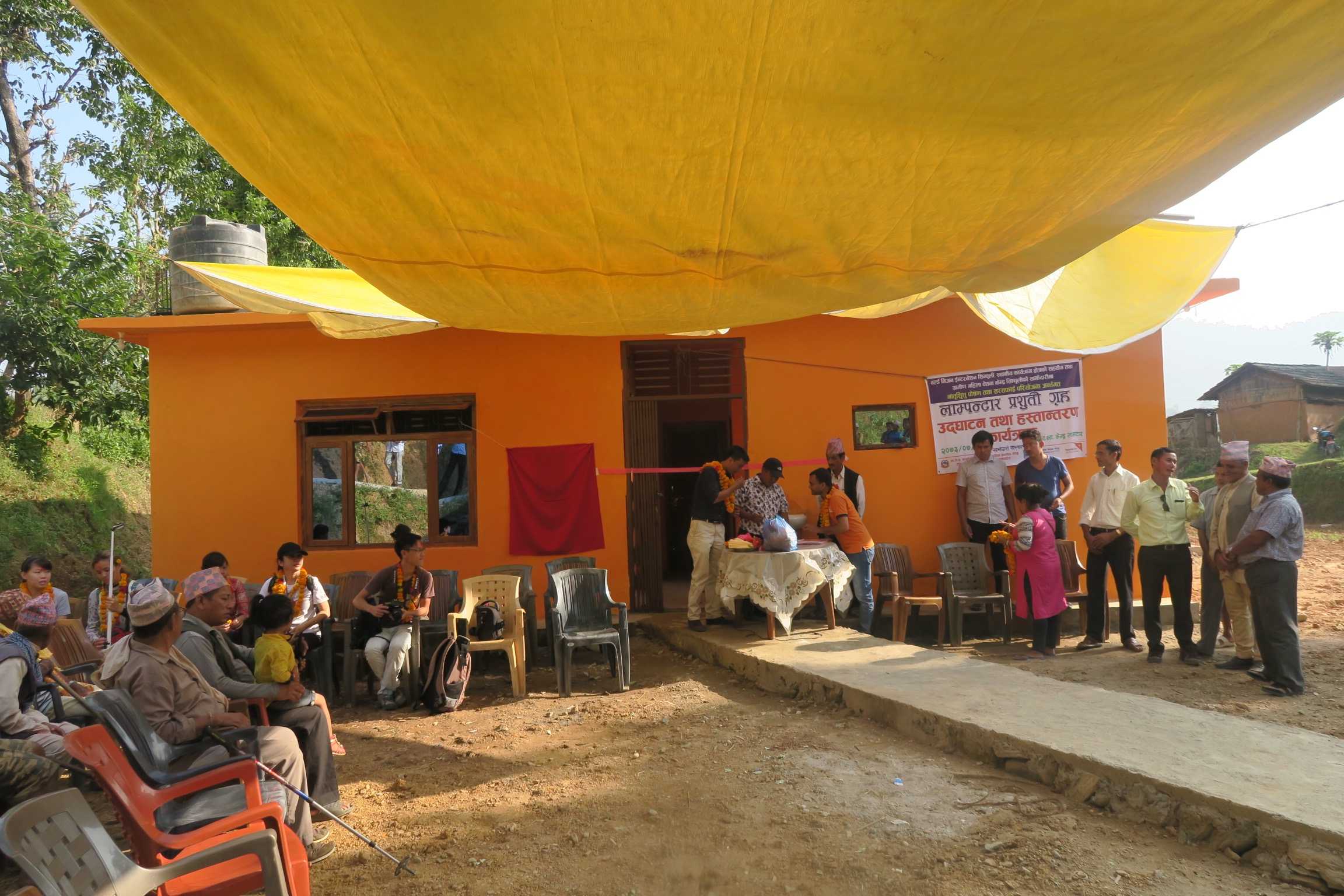 We also met with a Family Child Health Volunteer and Mothers Group facilitated by World Vision. Mothers and caregivers in this group had learnt how to prepare nutritious meals for their newborns to prevent and address malnutrition. The newborns' weights were monitored at regular intervals. The mothers and caregivers got to learn about good childcare practices together, and had created a support network among themselves. They could serve as role models and sources of support for other mothers in the future by passing on their knowledge of providing care for children.
Furthermore, we visited a Child Club Network where young boys and girls are taught their rights as children and equipped to be child protection advocates in their community by World Vision, particularly in relation to the need to end child marriage. Advocacy activities on child protection take place in schools and through household outreach, with some of these activities being led by local youth trained by World Vision. These activities raise awareness about child rights and laws in Nepal to reframe people's perspectives on child marriage and its damaging effects. We were able to interview a 12-year-old girl who had been betrothed to an older boy by her parents against her will. She shared her struggle with opposing the planned marriage, and how help was then rendered to her by the older youth in the Child Club, including the club's male president. I was glad that the marriage was stopped in time in the end due to greater awareness of child rights that had come about among the children and youth in the club as well as the families in the wider community. We were able to see how creating awareness, imparting knowledge, and nurturing a culture of child protection were powerful ways of helping to change children's lives for the better.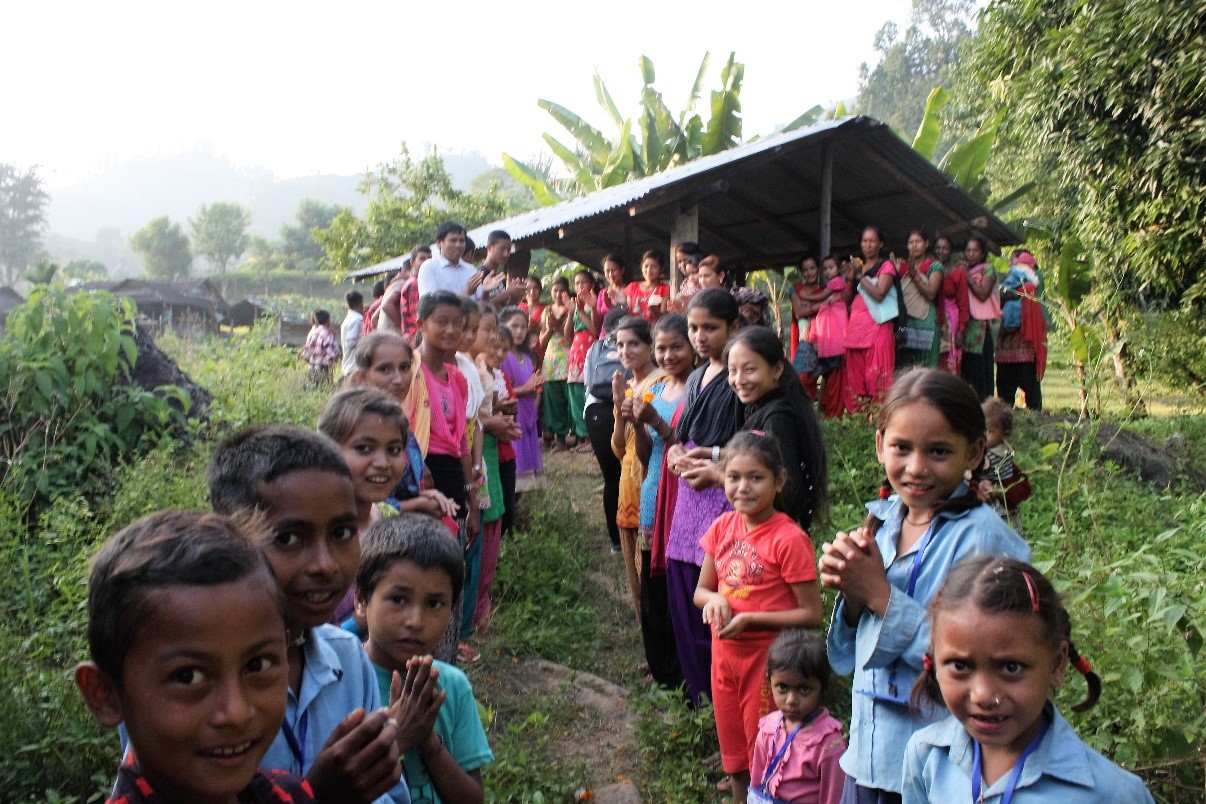 What left me impressed was how the local staff working for World Vision were passionate about helping their people. The other trippers and I spoke with one of the ADP team members, who shared that she had grown up in the city and studied overseas before joining World Vision upon her return to Nepal. Her belief was that she had been equipped with the knowledge and ability to help her own people, and to play her part as a Nepali to help improve the lives of her people. In fact, many of the local staff had grown up and studied in the city, but their passion and love for their country led them to serve disadvantaged communities in other parts of Nepal and kept them going in this line of work.
I came to understand the work of the ADP staff, the difficult roads they must travel to do their work in that rugged landscape, the effort they have to put in – building rapport with the villagers, the parents of registered children, as well as local authorities; letting them know how World Vision could help them to become a self-sustaining community; and persuading them to accept their help and to work in partnership with them towards a common goal. The ADP staff had to be clear-headed when identifying local stakeholders who could be reliable partners. They also had to monitor the children under their care on a quarterly basis. If a child and his/her family had dropped contact with them abruptly, they made their best effort at finding out why, which was no mean feat when different villages were separated by hills and jungles. In short, they truly had to persevere and work against the odds. The time and effort they put in may not be noticeable by others, but it is significant, worthwhile and impactful for the people in the ADP.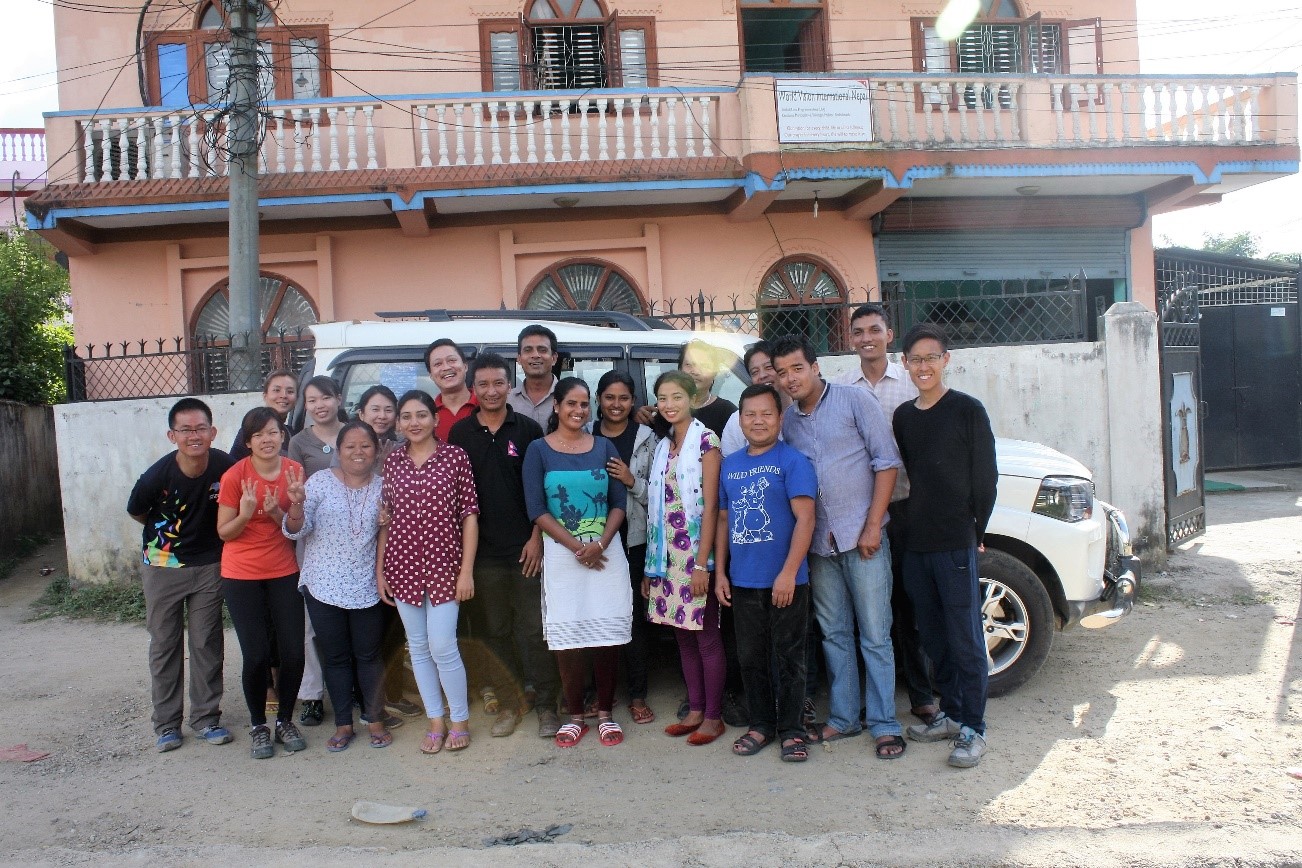 During our five days in Sindhuli, we were warmly greeted by the villagers. On most days we lived in the homes of the villagers. There was access to latrines, though there were often no lights; and the villagers bathed with cold water from pails (our group was prepared and had dry baths with wipes and dry shampoo). Their rooms were simple, with beds or mattresses and blankets. The villagers had made these rooms as comfortable as possible for us. They cooked their local delicacies for us and welcomed us with speeches and dances. I was happy to see the talents and positive vibes the teenagers had when they were performing for us. 
Here are three main reasons why you should visit Sindhuli East ADP with World Vision:
•    The hiking lets you enjoy beautiful scenery, keeps you fit, and helps you to overcome challenges and fears (if you have them like me).
•    You can experience the authentic way of life of the locals – staying in their homes, walking the same routes they take daily, eating with them.
•    You can deepen your understanding and appreciation of the work of the local World Vision staff.