Former sponsored child story: An Artist's dream came true
When you know yourself, and your capabilities, no barrier of hindrances is too big.
Former sponsored child, Kit, shares how his life had a 180-degree shift after he became a sponsored child in a World Vision community in Butuan City, east of Mindanao, Philippines.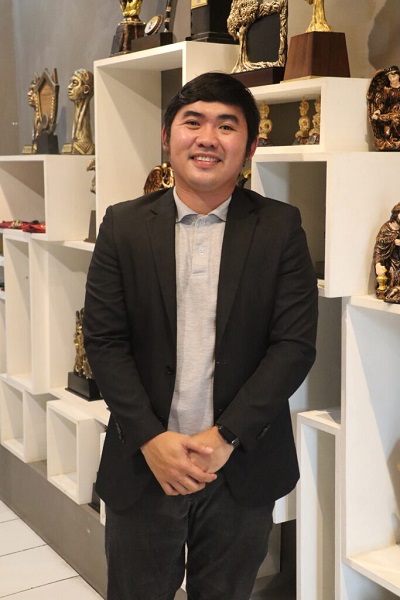 Their life was very challenging back then. His father, along with his grandparents, struggled to provide for their family's needs. Kit's seamstress grandmother earned meagerly from stitching and selling ready-to-wear clothes, and his grandfather's income came from being an electrician. While at home, their mother who was a housewife, taking care of the children.
With all children going to school, the family's combined income wasn't sufficient to pay for their basic needs and other bills such as electricity and water.
"There were many instances wherein our water and electricity were cut off because we have nothing to pay for our bills," Kit shared. "And before World Vision, we were going to school with an empty stomach."
Their situation made Kit think that going to college seemed impossible.
 
 
Doubtful young artist
But things changed when Kit became a sponsored child. World Vision assisted him with his school needs. What made a dent in Kit's life was how World Vision honed him as a child leader, to be more confident in himself and his skills.
World Vision shaped him as a child leader and artist through various child-focused activities such as Theater Arts.
"Before, I was a very doubtful person. I knew in myself that I had a talent and skill. But there seemed to be an invisible wall that prevented me from discovering more of myself. World Vision helped me break that wall," Kit narrated.
World Vision also made him dream to finish college and even dreamed of working with the organization. "I did not know any other job aside within World Vision," Kit shared.
Kit entered college with a scholarship but had to forgo his scholarship in later years because he was also doing and selling his art. Doing both – studying and selling art – would eventually affect his grades and his scholarship.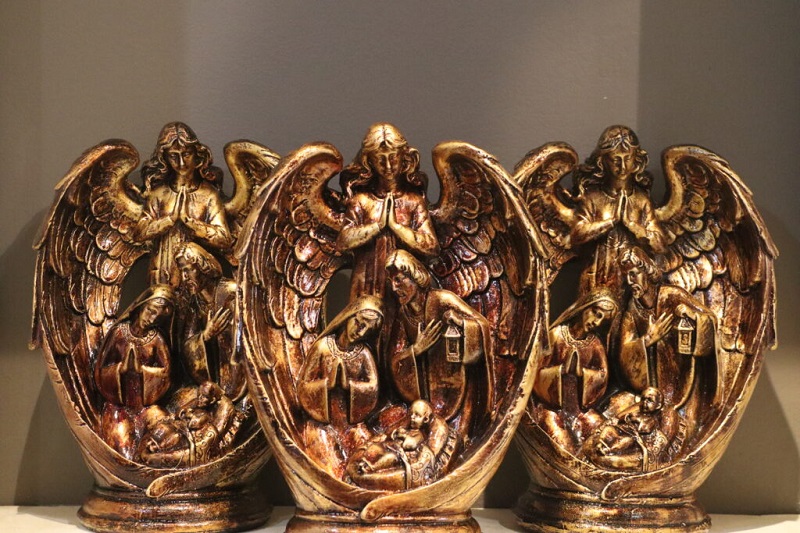 "If I continued my scholarship, I would be able to go to school for free but this would also mean that bills would keep coming, and nobody would help pay for those bills. So, I was helping out by being in school and at the same time earning from my 'creations'," Kit narrated.
After years of juggling between school and selling his artwork, Kit graduated with a degree in Information Technology.
"World Vision inspired me to be who I am today, a successful and remarkable person with an artistic side."
Fulfilling one's dream
"Before World Vision, my only dream was to be able to graduate, have a job, and provide for my family. That was it. I didn't have any particular dream. Back then, to be able to eat three meals a day was already a big dream. I didn't dream of becoming rich, nothing like that," Kit added.
Today, Kit is what he calls an "artrepreneur" (art + entrepreneur). He is now a CEO of a creative business that specializes in customized souvenirs, trophies, awards, and crafts of high-quality bas-relief sculpture.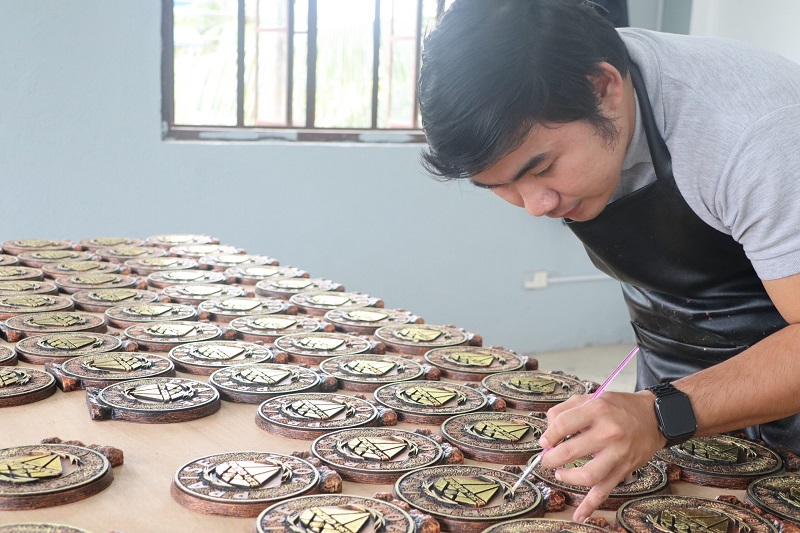 While putting up his business, Kit realized that he is already living up to his young dream. "Everything seemed to fall into place. Then everything you need for your dreams would be there."
And his advice to budding artpreneur?
"Just work hard and pray," shared Kit
You can take the first step to journey alongside another child, just like Kit. Learn more about Child Sponsorship here!