Former sponsored child graduates as Medical Doctor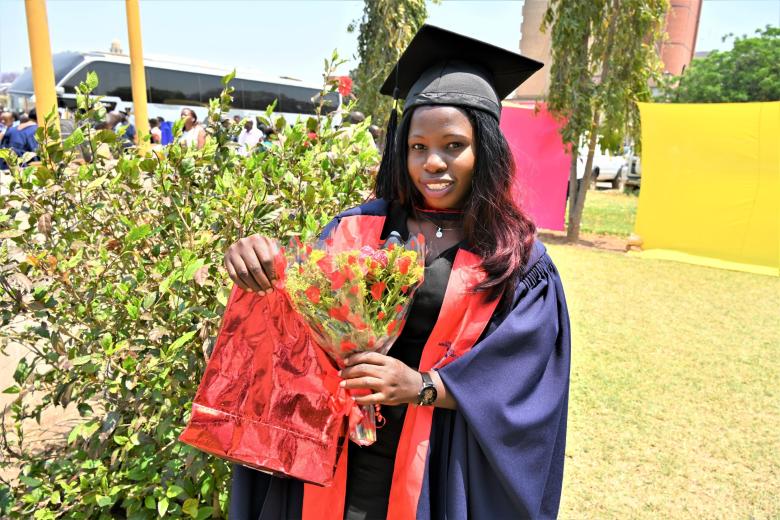 In 2006, Winfridah Hampeyo, then 12 years old, lived in a remote community in Zambia's Southern Province's Chikanta area. Her future seems grim because all her parents were peasant farmers.
But it didn't last long because Jaimi and Todd's family in Colorado, USA, sponsored her when she enrolled with World Vision.
That was the start of a close friendship that grew over time, primarily through letters sent between the two parties via World Vision offices.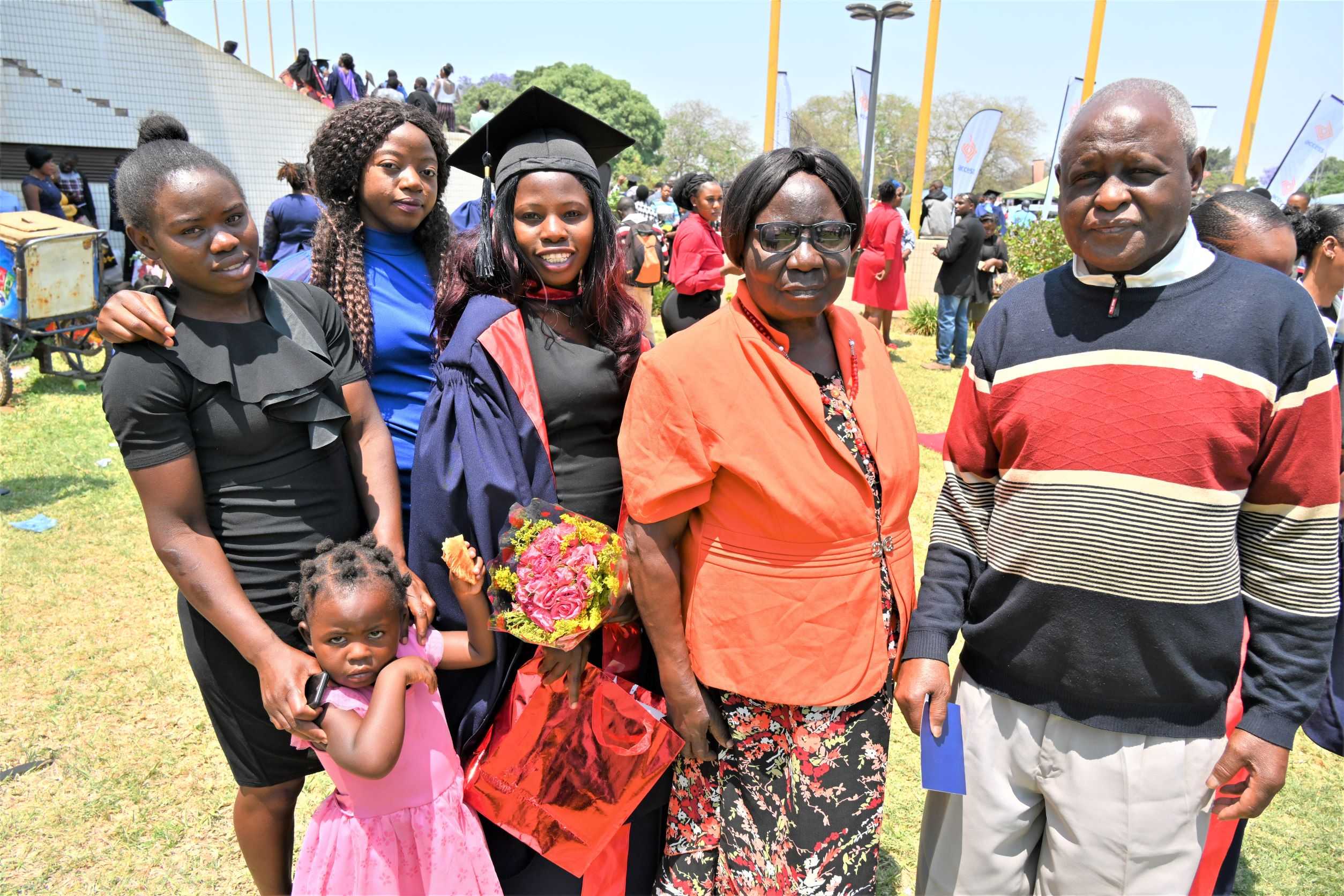 Winfridah with her family at the graduation ceremony in Lusaka.
 
Due to their friendship, Winfridah, now 28 years old, graduated as a doctor of medicine from the Lusaka Apex Medical University (LAMU) on September 29, 2022, during their 9th graduation ceremony held at the Government Complex in Lusaka. Winfridah is grateful to her sponsors and to World Vision for changing her life and that of her family.
"Thanks to my World Vision sponsors, I earned a bachelor's degree in medicine and surgery today. In 2006, I joined World Vision. Our photos were forwarded to western nations; fortunately, mine ended up in America. My sponsors there became curious to find out who this girl by the name of Winfridah is," she explained.
Winfridah further explained that when she completed her secondary school education, she wrote to her sponsors, as per custom, to inform them and later sent her Grade 12 results to them. They then offered to sponsor her through the university.
"Since 2014, when I enrolled at Lusaka Apex Medical University, my sponsors have not let me down. They've been there for me. They've supported me. There is no single day I can say they didn't want me to get a good job. These people have been there for me through World Vision, and we kept in contact through World Vision until today. And today I am here to say thank you to my sponsors and, most importantly, to World Vision that has been there for me, that has been encouraging me."
Winfridah encouraged World Vision to continue supporting the less privileged like her and lift them to a place where they never dreamt of reaching. She acknowledged that this was a privilege for her as today, she is called a medical doctor when she never even dreamt of becoming one due to her circumstances and the life she led at home.
Child Sponsorship creates change that lasts. Join our amazing community of sponsors today!
Written By:
Tisa Banda, Donor Liaison and Communications Office, Zambia World Vision