Five-year-old Ellie's Big Heart for the Vulnerable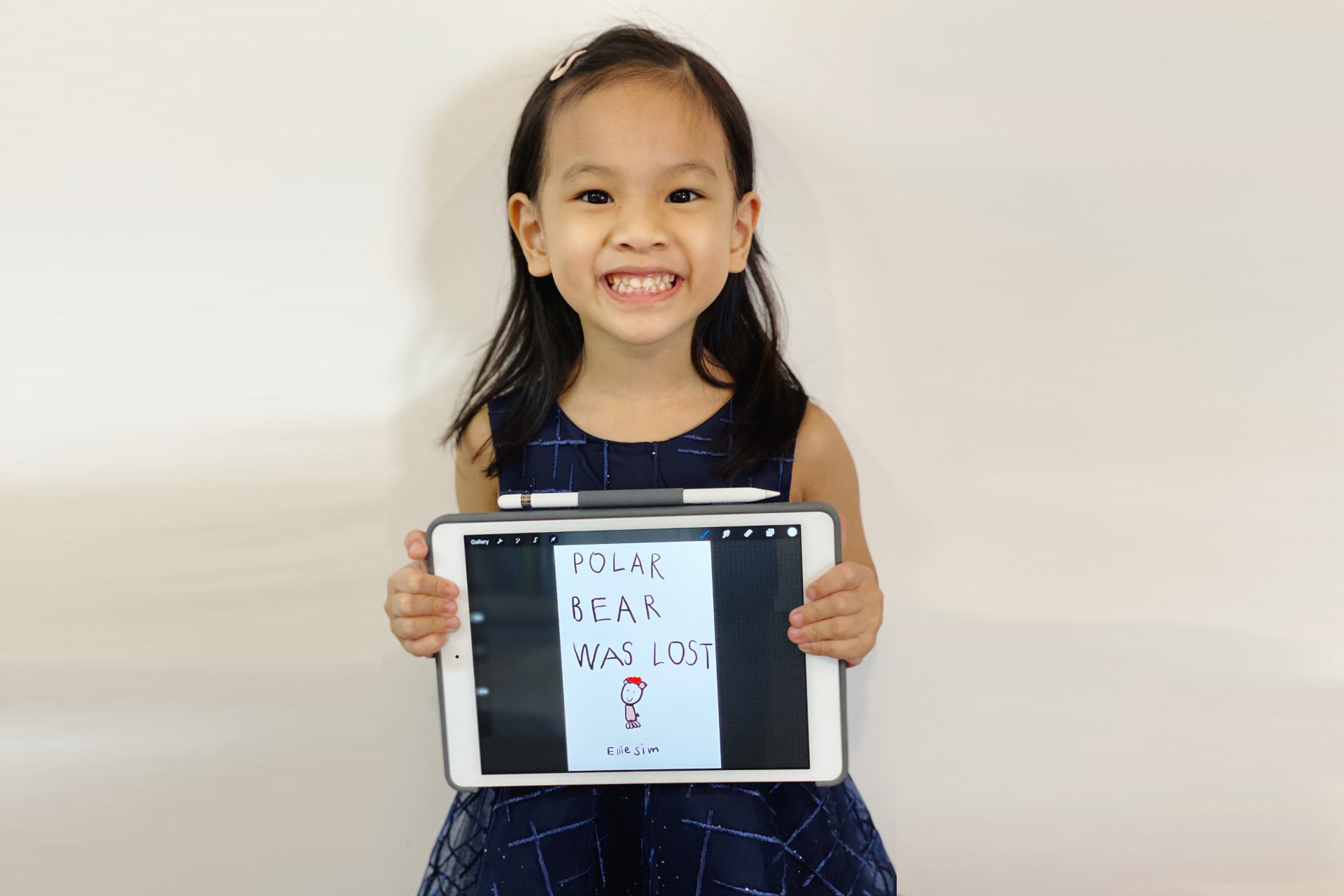 "Mama told me about the poor. I felt sad because they do not have nice clothes and food. They have patches on their clothes and no money," shared Ellie. " Mama [also] told me about the Beirut explosion and COVID-19, so I wanted to help them too!" 
With 2020 being a year of the unexpected and unprecedented, Ellie decided to sprinkle an unexpected twist of her own into the year! In place of a birthday party, the five-year-old reached a decision to hold a fundraiser instead.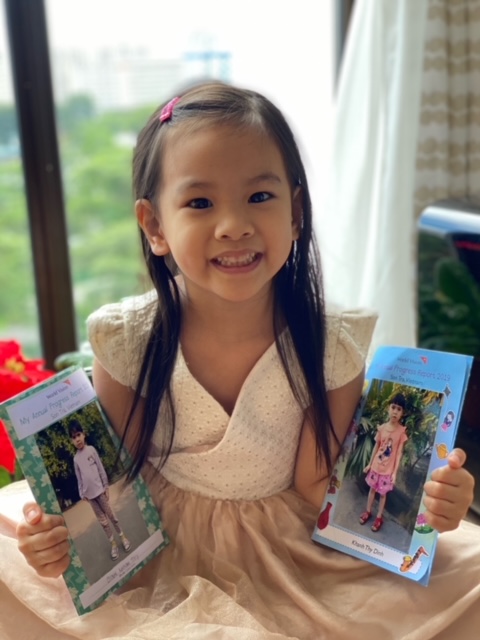 Ellie with the Annual Progress Report of the family's sponsored child.
Despite her young age, Ellie has been aware of the living conditions and vulnerability children in the world face, through exposure from her mother, Jacinta, a World Vision child sponsor and active volunteer in various non-profit organisations.
"We talk about recognising our position of privilege and the need to be grateful because there are many less-privileged around us. When I come across inspiring materials like World Vision's Ignite video series, I include it in the home-school activities," explains Jacinta. "It was an eye-opening series of videos that taught us a lot about the needs around the world, and it sparked her desire to bless [others].
And to bless others, she did.
Inspired and encouraged, Ellie was driven to make an impact and said the same to her parents: "Papa, Mama! They say children can make a difference too! I want to do ten things to make a difference!"
With one of those ten involving, Polar Bear was Lost – an e-book self-written and illustrated by Ellie.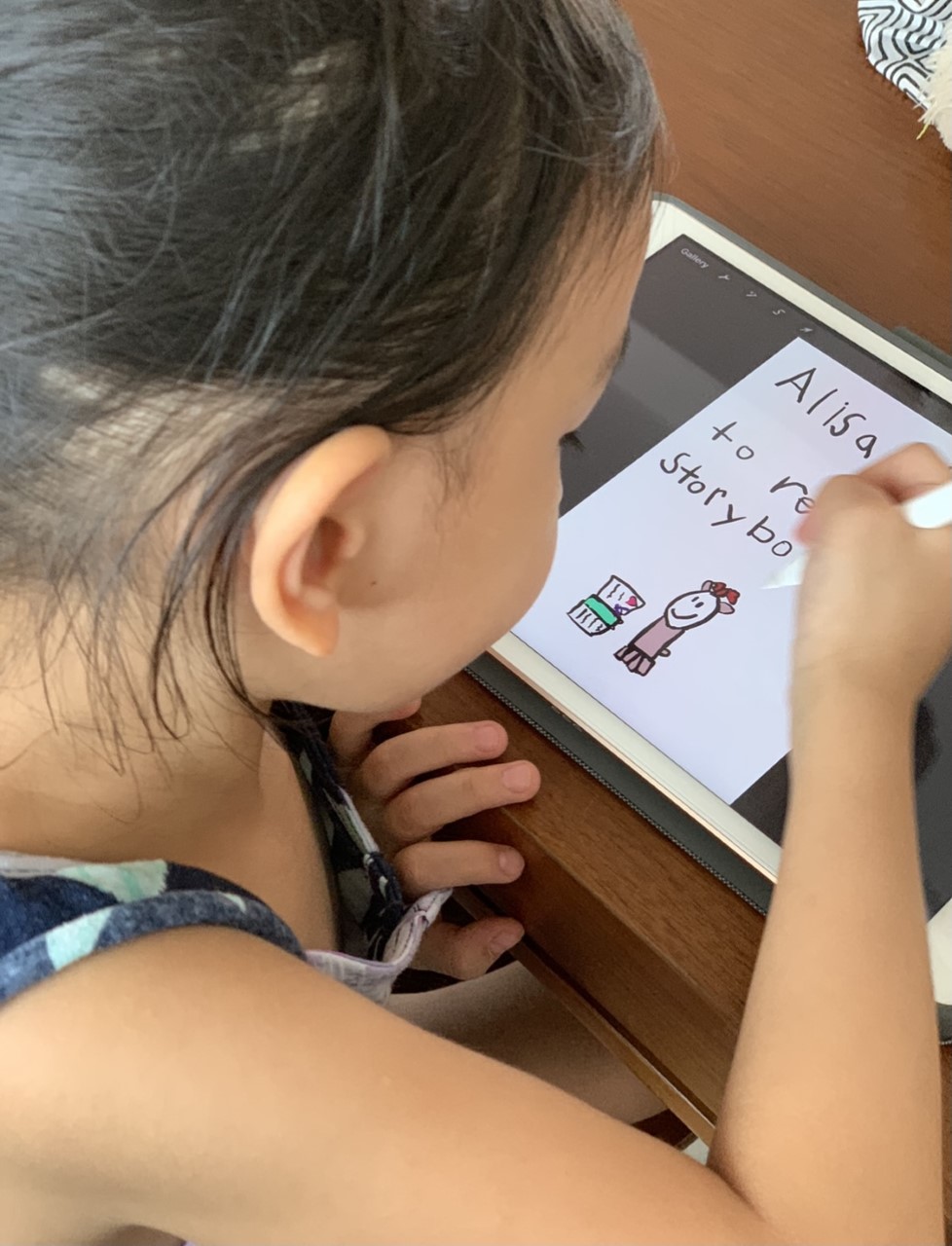 Having always had an active and keen interest in stories, Ellie began creating her own books before she could spell. This time, with the constant support and guidance from her parents, Ellie was able to work on and complete her first-ever e-book just in time for her to hold a birthday fundraising campaign.
I explained that [since] her birthday was coming up in a few days, we could rally support from family and friends by sharing this with them. Instead of getting presents, she would be transferring all her blessings to the poor," shared Jacinta. "She happily agreed, and so we started the first video to share [about] her campaign."
With her e-book ready and word of her fundraiser out, donations for Ellie's fundraising campaign started trickling in. While the mother-daughter pair began the campaign with an end-goal of $300 in mind, the final amount raised left them feeling overwhelmed and grateful. 
"It was such a surprise to see overwhelming support for Ellie's campaign! When the funds kept coming in, we were shocked and very thankful," shared Jacinta.
By the end of it, Ellie's fundraiser brought in a total of $2,770 – an amount that exceeded both their expectations.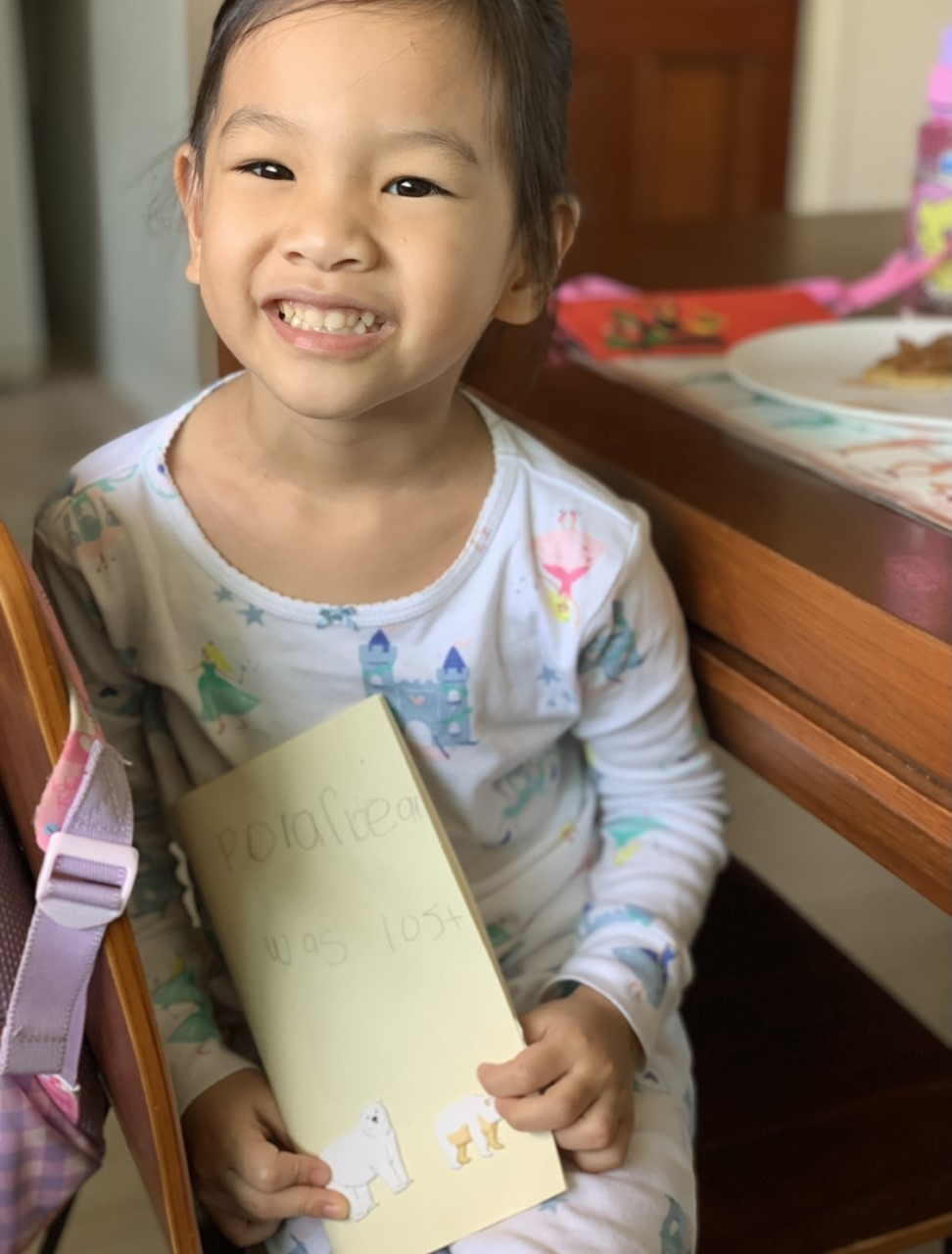 "I felt that it was fun and special because I did a book that at first, I thought it was just a normal book, but it was, even more, special because I got to raise funds from it," shared Ellie. "You can also do something to help people. Just like how the characters in my story, Baby and Toby, helped Alyssa the Polar Bear, you can also raise funds to help the poor!"
Ellie's heart for the vulnerable and desire to make a difference in their lives in a year of the unprecedented serves as an inspiration and reminder that no one is ever too young to advocate for change or make a difference.
"These are very real lives waiting for a breakthrough, a helping hand. It is a blessing to be able to help. Even a tiny bit makes a difference," explains Jacinta. "Our act of faith - whether it is to raise funds or sponsor children - will help in ways beyond what we think. Let us be a beacon of hope to them!"
If, like Ellie and Jacintha, you'd like to set up your fundraising campaign for World Vision, donate to our causes or sponsor a child, kindly visit https://www.worldvision.org.sg/en/ways-to-give or contact us at enquiries@worldvision.org.sg. You can also download Ellie's e-book, "Polar Bear was Lost" here.