Famine Camp 2015: Highlights from an Intern's POV
Hunger. Poverty. These are major global issues that most avoid discussing, simply because the scale of the problem seems overwhelming, making it unbearable to talk about. However, the 30 Hour Famine Camp proves that youths in Singapore can make a tangible difference.
This year, almost 1,000 brave youths who are hungry to help took up the challenge and joined the global movement against hunger and poverty by participating in the 30-Hour Famine Camp. These youths not only allowed themselves to be placed in situations that simulated experiences of living in dire conditions, but also helped to raise awareness of the plight of such children.
2015 marks the 30th anniversary of the Famine Camp in Singapore. The camp theme was Hungry to Help. According to Christopher Leow, who is a famine leader for the 7th year running, "This year's camp brought out different aspects of the past 30 years as the campers went through the various simulations of children in poverty. By journeying through hardships, campers' experiences of difficulties in each route and activities gave them a new, in-depth understanding of poverty."
To add an enriching dimension to the camp, a refugee storyline was incorporated, where participants were thrown into a state of flux and were stretched both physically and mentally.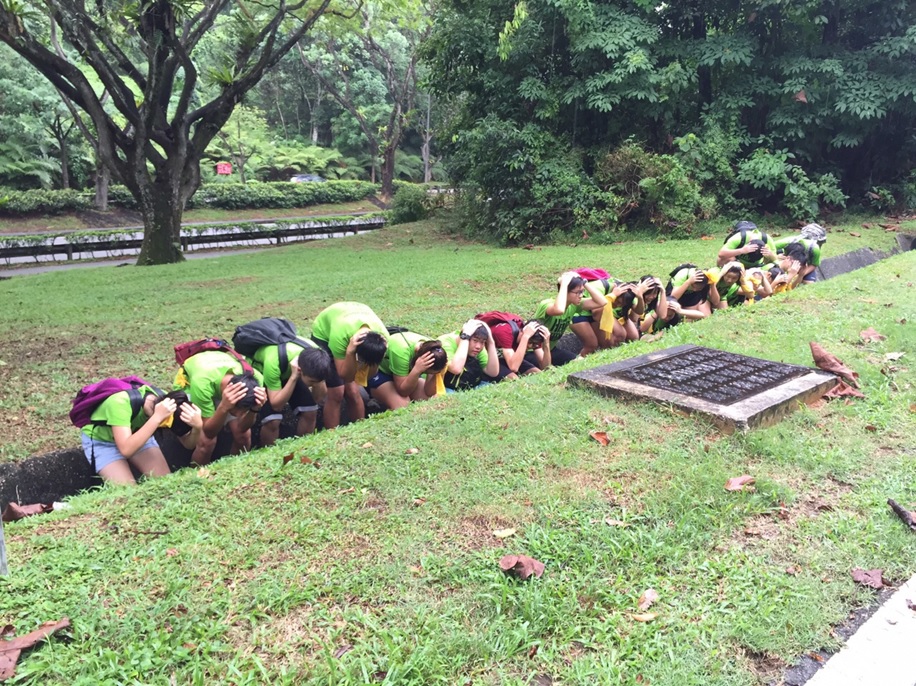 After being chased out of the reporting area on the first day of the camp, participants embarked on their 6-7 km hike from ACS (Barker) to Kampung Kampus in Khatib. Apart from having to flee their homeland as refugees because they were under attack, campers had no idea of what they were to expect. Along the way, campers went through various stations that simulated possible experiences that refugees and people living in poverty go through. Some of these stations included a black market, child marriage and a minefield. Campers had to accomplish certain tasks and learn more about particular issues tied to the stations.
Other activities also took place along the way, for example, hiding from militia, stocking up on water while they could and facing difficulties when trying to enter the new host country. Just when everyone thought that they were safe and in good hands of the host country, the invaders started attacking the refugee camp! Once again, the campers had to flee and seek shelter, just like how refugees have to constantly be on high alert.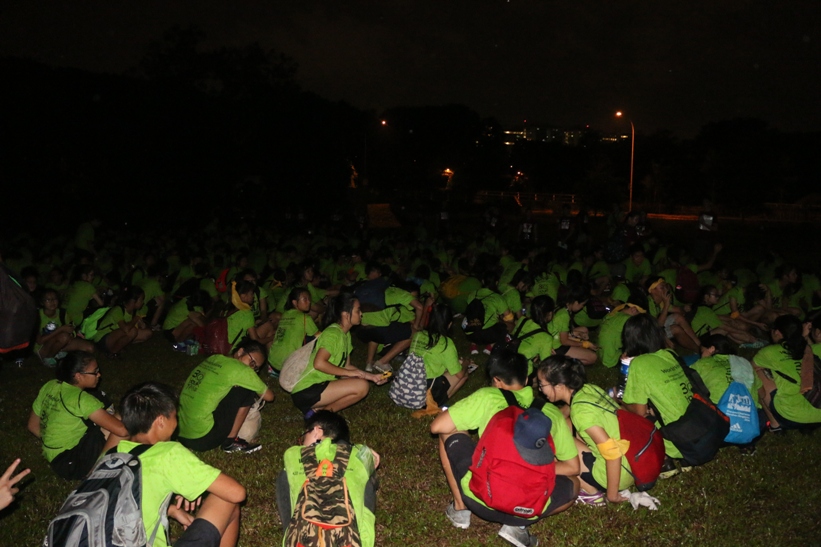 Finally, everyone returned back to ACS (Barker) for a closing film titled "On the Way to School", which depicts heart-wrenching stories of children and their gruelling commutes, just so that they can attend school, something that we take for granted in Singapore.
On the second day of the camp, hunger pangs became a real deal, but there was still another 8 hours before break fast, and we had more important things at hand: trying to assimilate into our new community. Participants who went out to the heartlands in Yishun, Chong Pang and Khatib had to interact with residents to accomplish tasks that allowed them to earn a living or contribute meaningfully to the society that is housing them now. This allowed youths to further empathise with children living in poverty-stricken areas, and enabled us to grow a deeper appreciation for what we have in Singapore.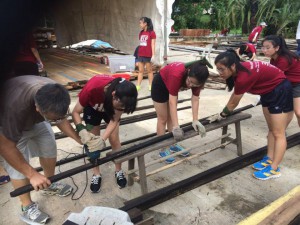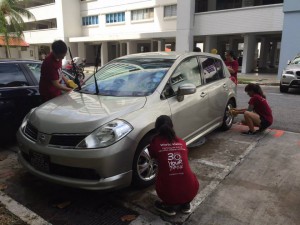 By putting ourselves in the shoes of refugees, child slaves and people living in poverty, everyone had to step out of our comfort zones and experienced more than hunger. It was an experience worth remembering, with lessons learnt and emotions elicited through the reflections and key learning points that were emphasised after each activity.
To famine leader, Alexander Cragg, the camp stood out because it is a multi-dimensional package of an experience for campers. "Each aspect of the experience is a valuable part of the mix, where campers get to EXPERIENCE the crisis, TAKE ACTION tangibly to the hunger fighting cause and attempt to INFLUENCE our community through advocacy efforts," he said. The camp also draws together like-minded youths and provides a platform for them to openly discuss matters relating to global poverty and hunger and develop the confidence to do the same in settings with non-like minded individuals.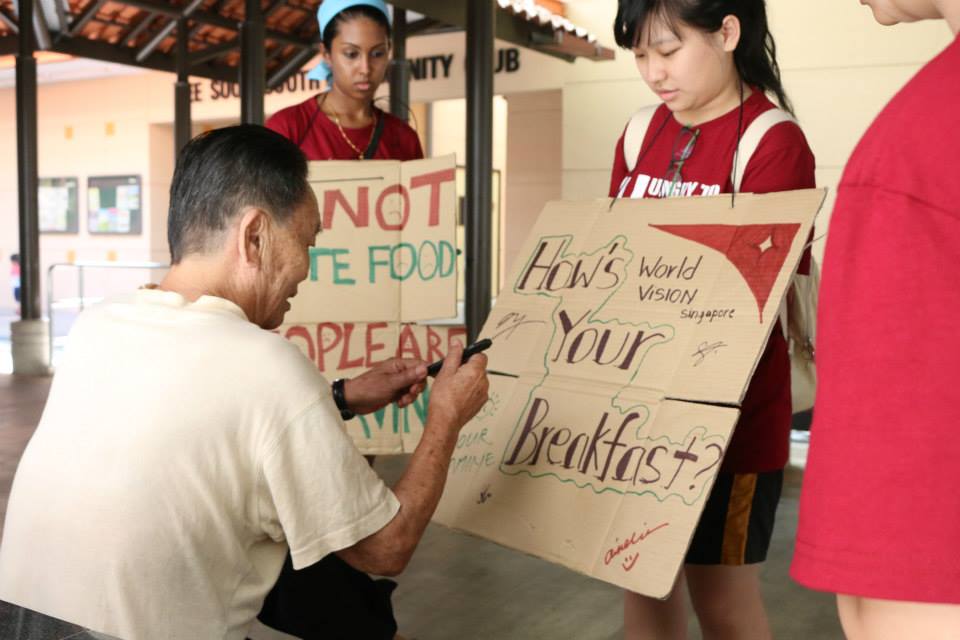 In conclusion, the Famine Camp may not be able to immediately eradicate poverty and hunger, but it represents our collective stand as youths in Singapore, our voice, and our baby steps taken against poverty. Our efforts as individuals may be seem small, but we can effect a change. All it takes is a little bit of determination and perseverance to decide to make a difference and be different.
Are you hungry to help? 
Written By:
Sofina Ng, World Vision Intern