Families in Antique blessed with livelihood projects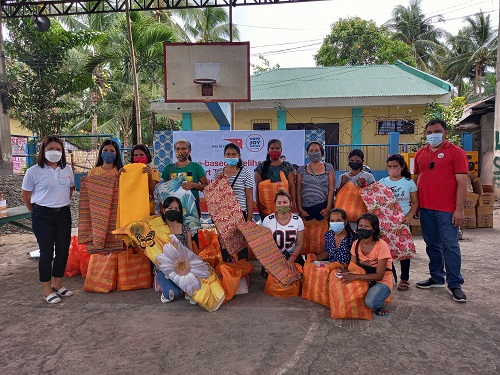 Around 62 families from Antique, Philippines are taking their first step towards a better life after participating in World Vision's Home-based Livelihood Support programme. 
In partnership with the Department of Trade and Industry (DTI), Department of Social Welfare and Development (DSWD), and Technical Education and Skills Development Authority (TESDA), the families received livelihood workshop including Food Processing, Manicure Training, Massage Training, and Dressmaking.
World Vision also oriented them about Financial Literacy, to remind them about the importance of budgeting and savings.
After the training and orientation, the families received livelihood start-up kits to support the beginning of their businesses.
"My husband recently met with an accident that left him disabled. I was worried about our family's income because he could no longer go to work. Thankfully, this project arrived right on time to (help) us get back on our feet," shared Josephine, a 31-year-old mother and recipient of the Home-based Livelihood Support under food processing.
Jesusa, one of the participants, also shared that she was excited to start her new dressmaking business.
Ensuring a stable livelihood is one of the key areas that World Vision focuses on through Child Sponsorship. With the right support, families and communities will be equipped to develop skills for sustainable livelihood opportunities, which would instil hope and aspirations for the future.
Find out more about World Vision Singapore's Child Sponsorship programme here.