Enhancing Life Skills and Employability of Youths in Son Tra, Vietnam
A team of two lecturers and 24 students studying different courses at Ngee Ann Polytechnic (NP) took part in a Youth Expedition Project (YEP) in Da Nang, Vietnam on 8-20 September 2019. This YEP was organised by NP's Office of Service Learning (OSL) in conjunction with World Vision, and was the second in a series of Service-Learning trips that introduced students at NP to World Vision's child-centred approach to sustainable development. The team shares some reflections and key takeaways from their experience.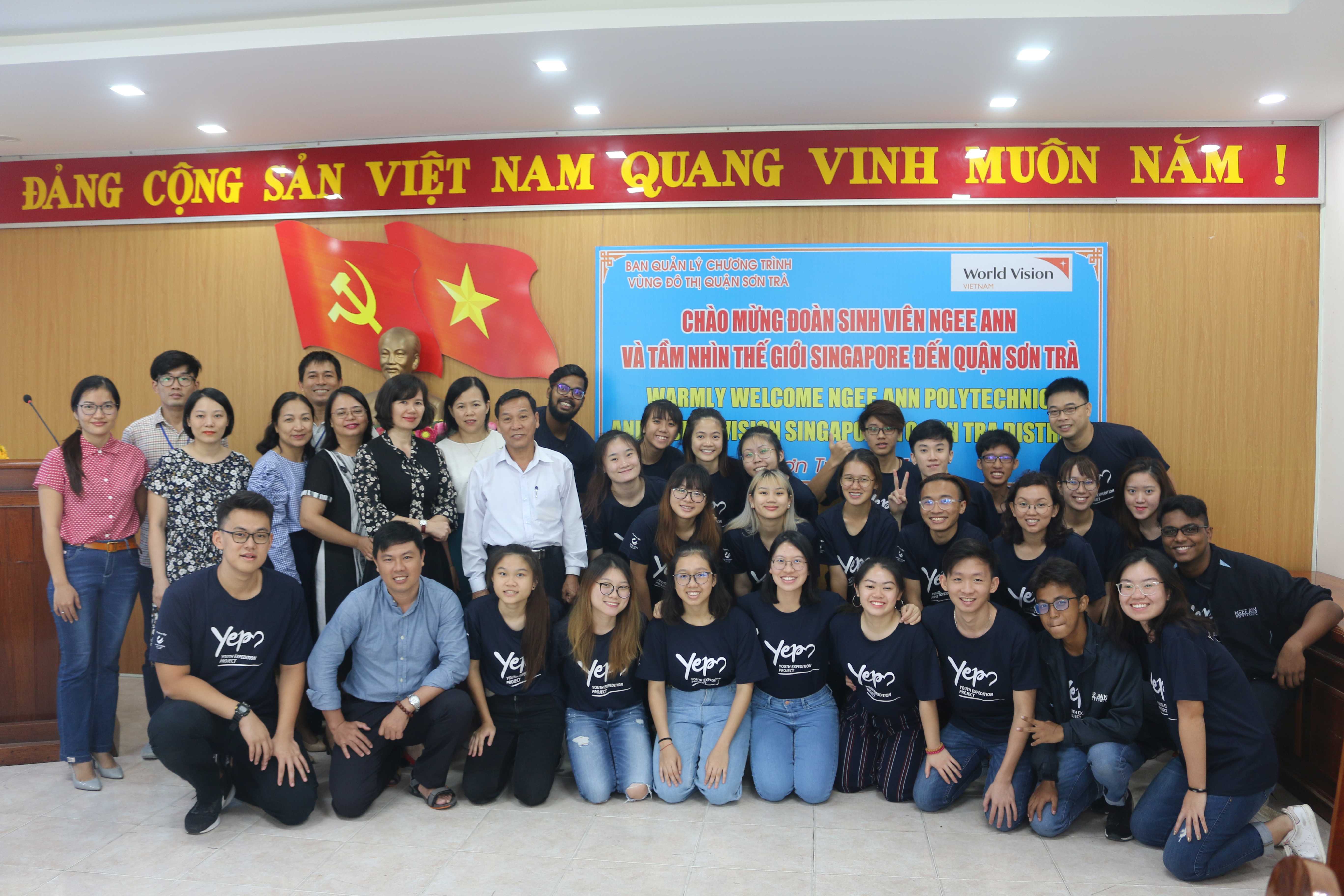 The Project Life YEP team visiting the district office in Da Nang!
We visited the site of World Vision's 15-year Area Development Programme (ADP) in Son Tra district, where we conducted basic and advanced workshops on English literacy, critical thinking and life skills at three schools. The classes we taught consisted largely of economically and socially vulnerable children being supported by World Vision. One of the main objectives of these workshops was to encourage a love of learning among these students, and to cultivate an appreciation of the importance of completing their formal education.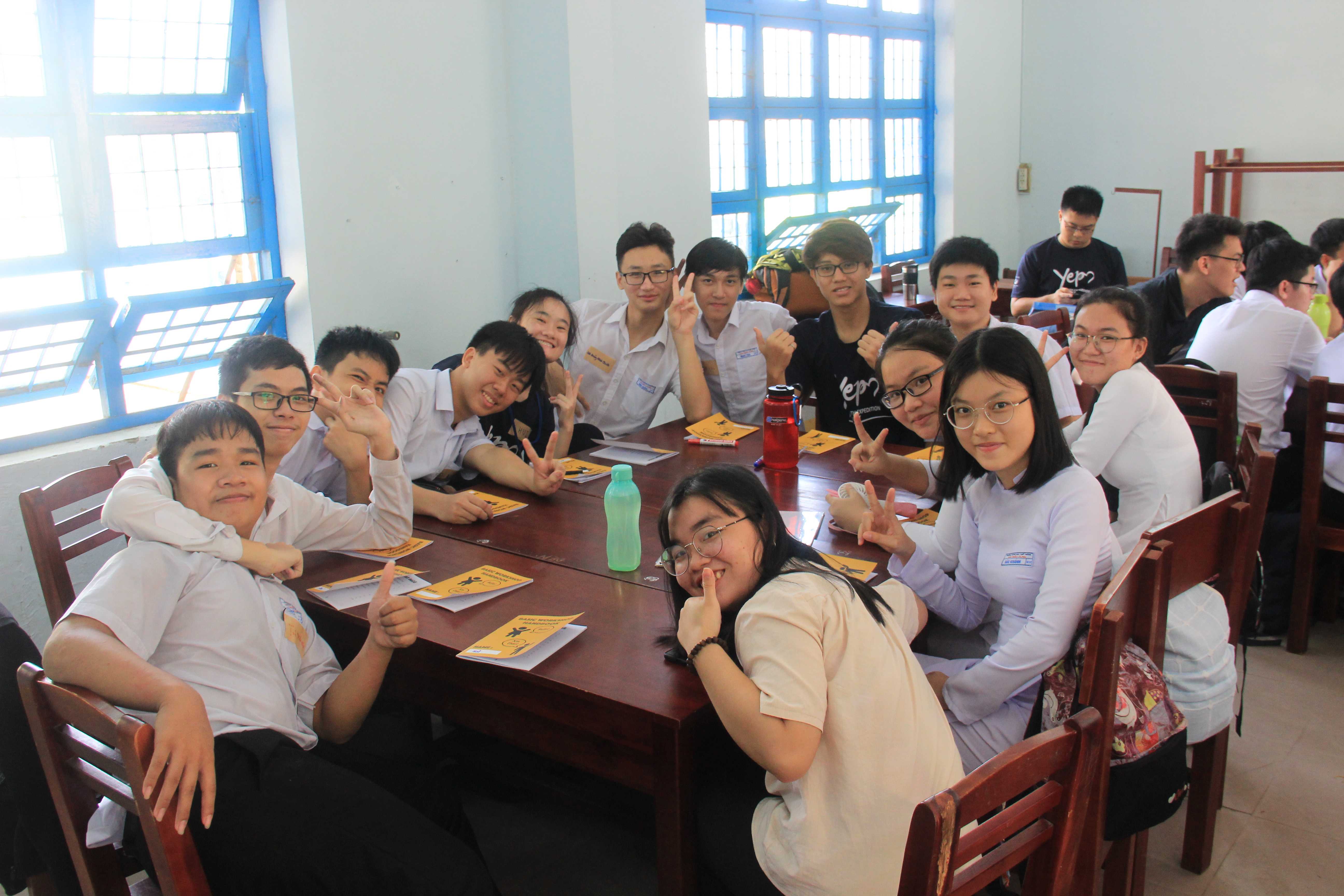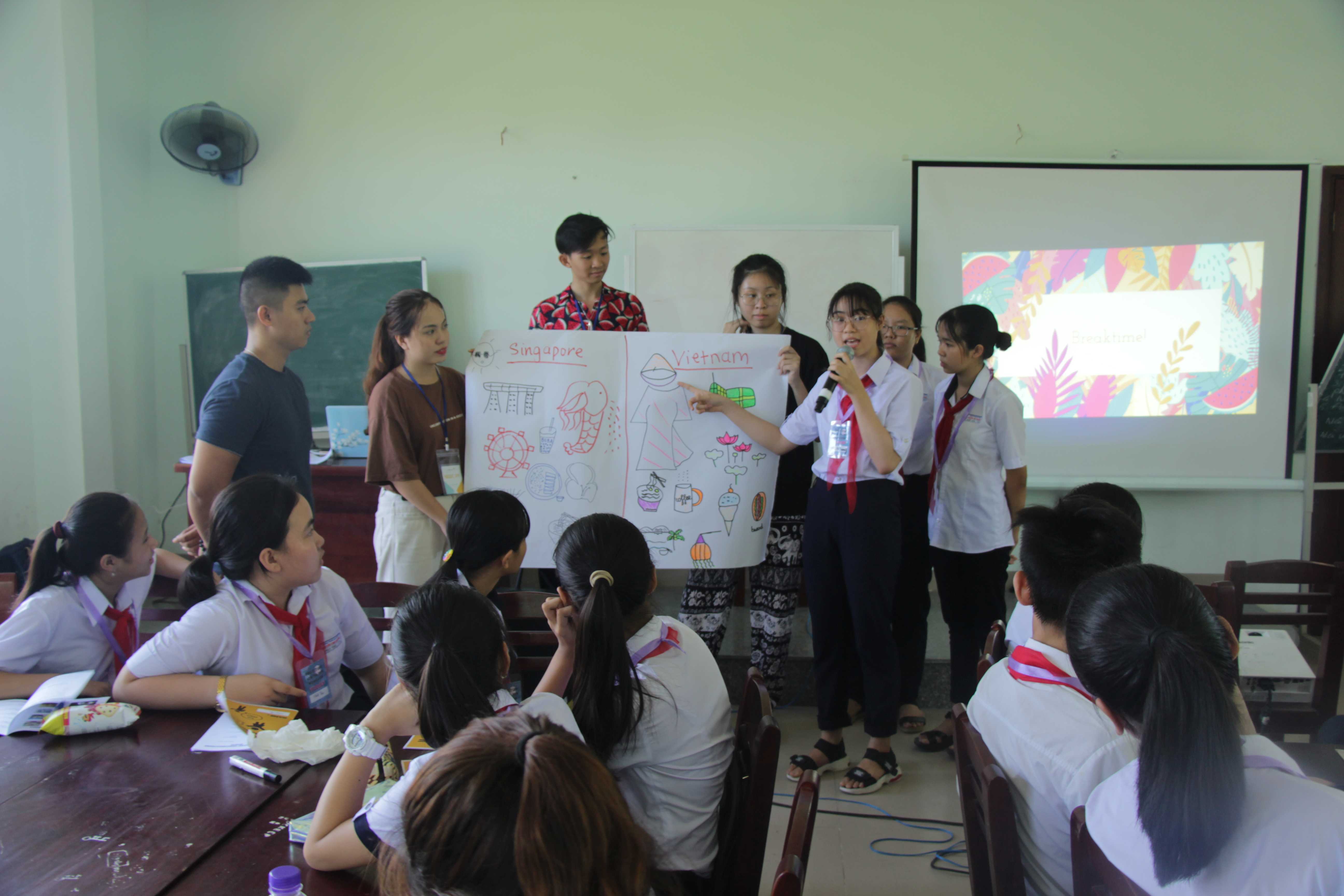 Meeting students from the Basic English Workshop (LEFT) and some of them confidently presenting their ideas to their class in English (RIGHT)!
At the basic workshop, we taught simple yet practical English phrases for daily usage as well as critical thinking skills, and received many students who had never attended conversational English classes before. The students were challenged to share about Vietnam and Singapore in English, and encouraged to confidently present it in front of the class. Despite having little to no exposure to English, each student gave their all during each activity and were exceptionally enthusiastic about learning a new language. Their positive attitude was a reminder for us to remain enthusiastic in our learning journey.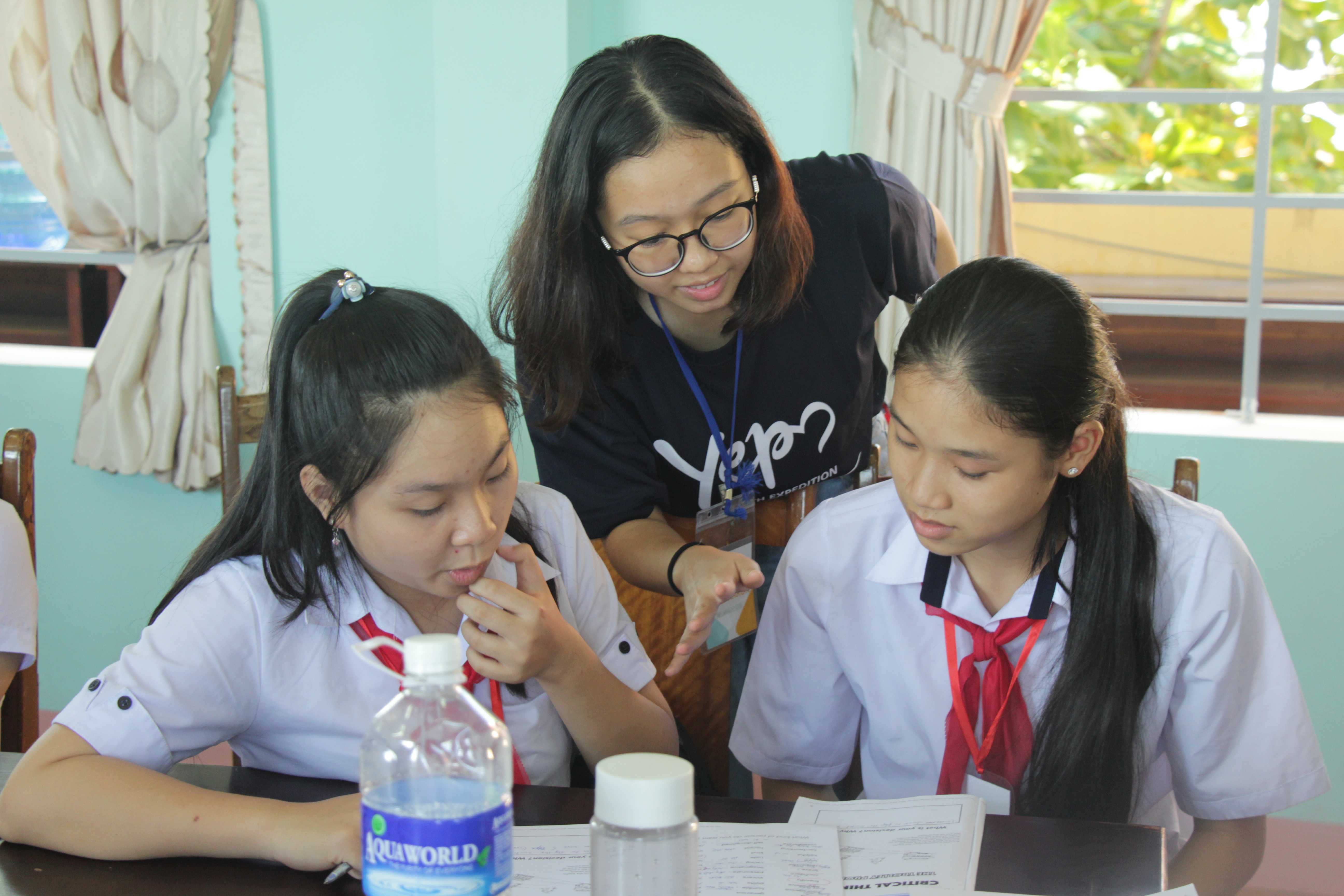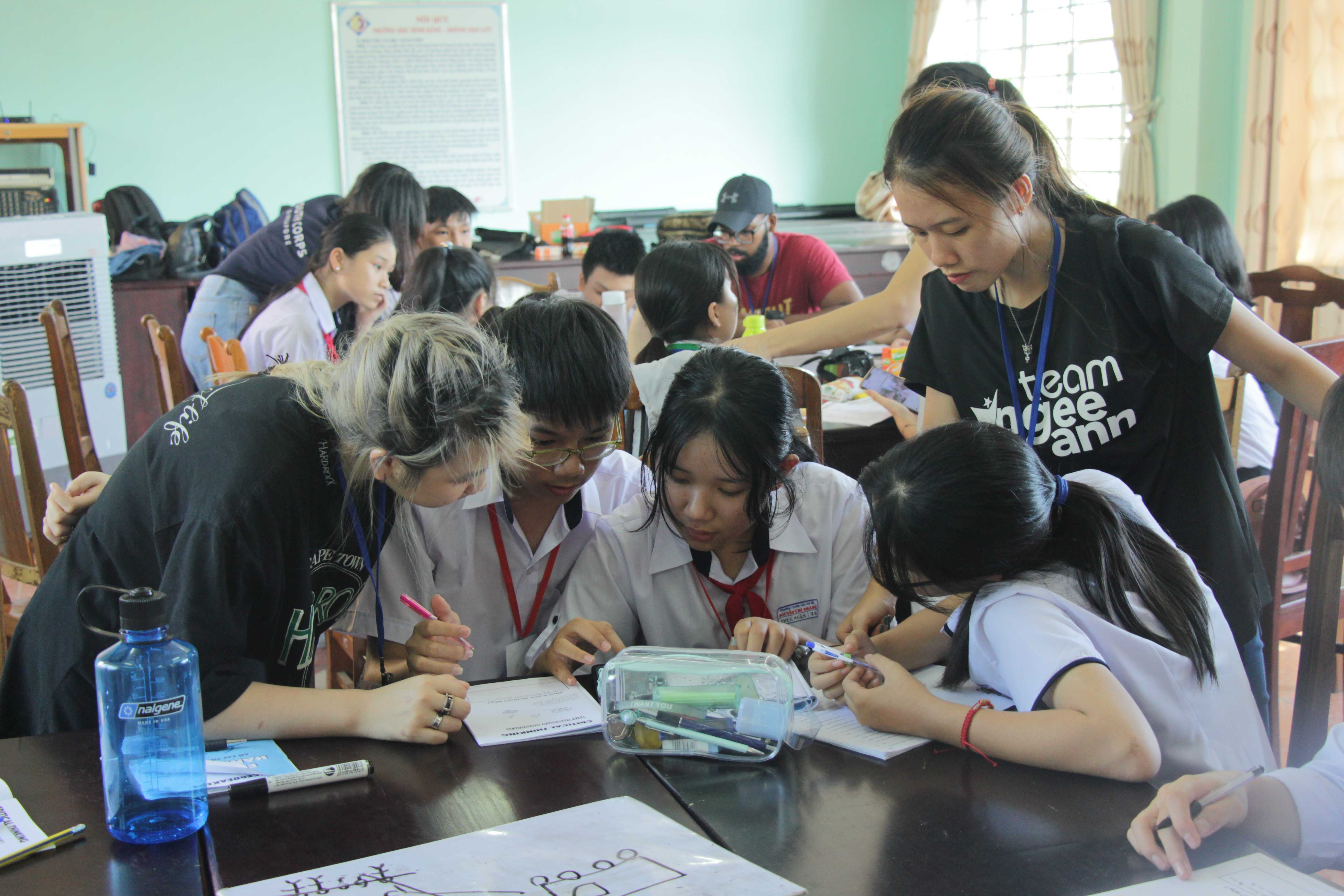 Our team members facilitating the Advanced English Workshop!
The advanced workshop received students who had attended the introductory workshop conducted on our first Service-Learning trip in 2018. At the advanced workshop, students were encouraged to use English to articulate their thoughts during discussions and were challenged to work through scenario-based activities which tested their creative thinking and decision-making abilities. Even though many of them found it challenging to communicate in English, they were determined to learn and give their best during the workshop. The students inspired us to have that similar spirit of determination to take on any task, however daunting it may be.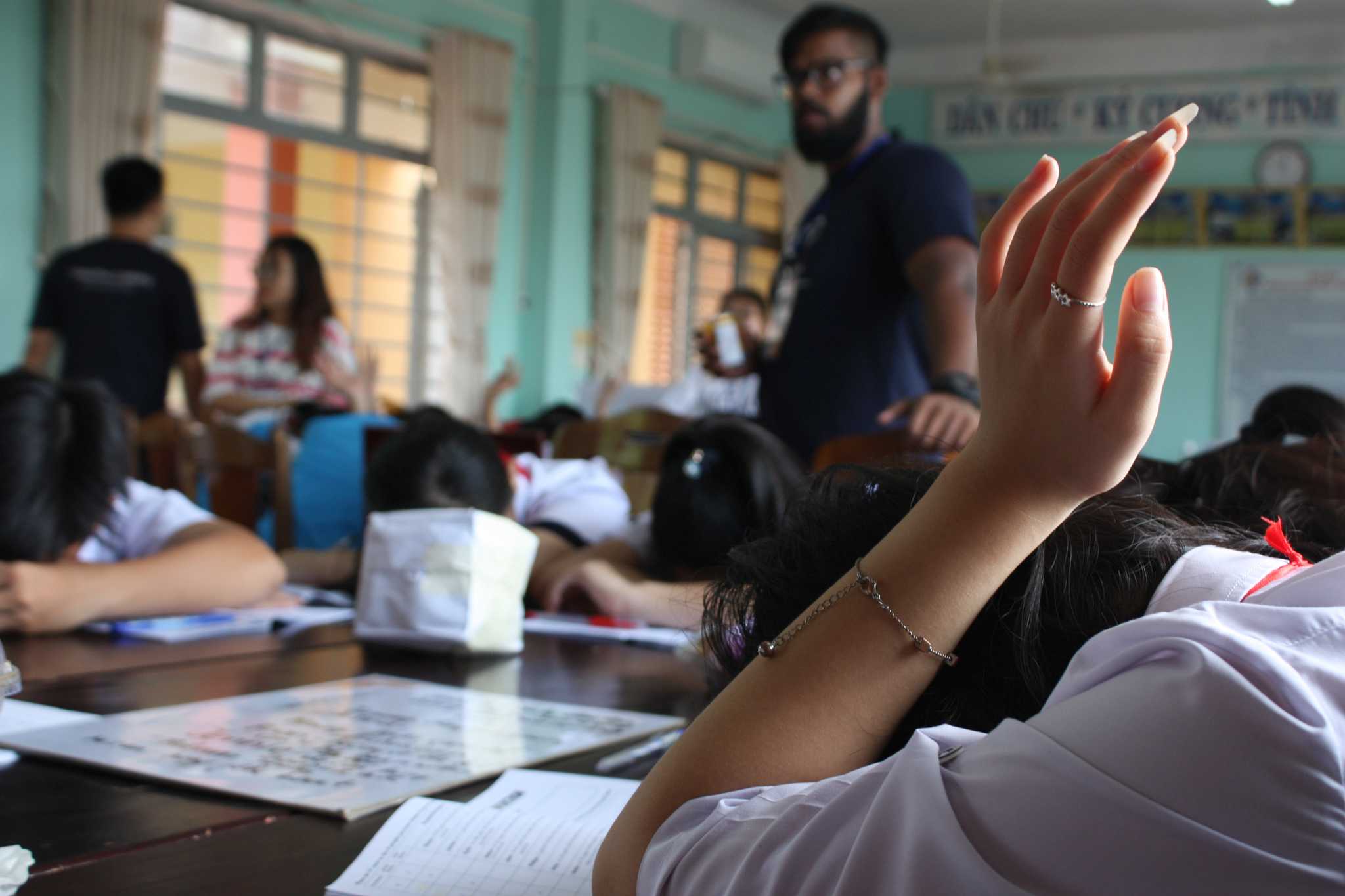 The team conducted an activity to better understand the students, creating a safe space for them to share struggles and encourage one another.
At both the basic and advanced English workshops, we conducted an activity to understand the students better. The NP team took advantage of the classroom setting by closing the windows and curtains to simulate a safe environment. The lead facilitators reiterated that it was a safe place for students to share without worrying about judgment. The students were asked to put their heads on the table and raise their hands to statements that they agree with. Some example statements were, "I come from a loving family," I am confident that I am able to complete my education," and "I have a hope for my future". Some hands were raised, but some were not. Although this activity was very personal, the students showed us courage in the midst of their vulnerability, boldly admitting that they faced challenges in their lives. It was an emotional activity for us, where several students broke down in tears, but we were also given the chance to encourage them never to lose hope.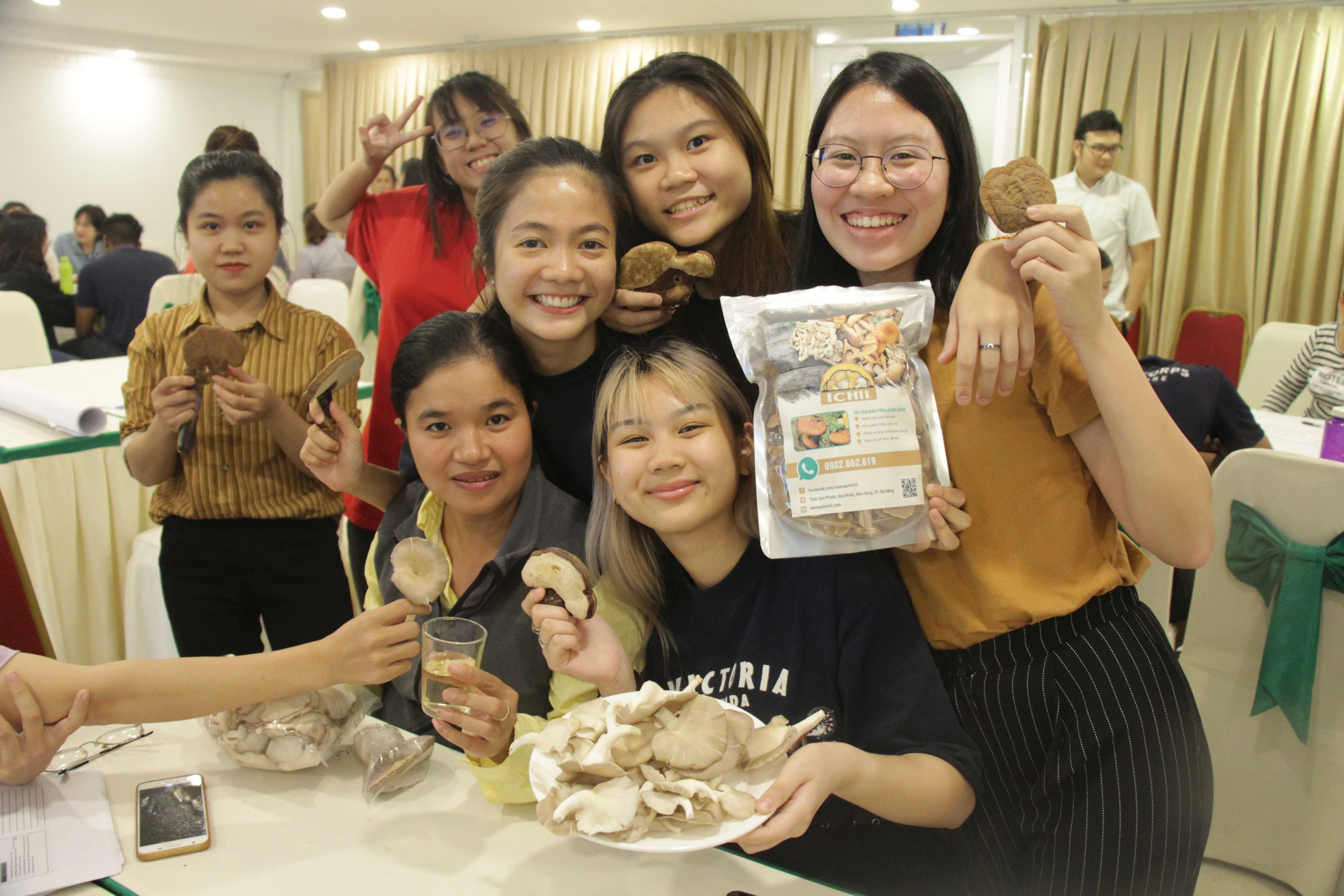 Meeting the members of World Vision's livelihood groups! This lady had started a mushroom farming business and was eager to learn how to publicise her business online.
We conducted a digital marketing strategy workshop for four livelihood groups – agriculture, mushroom farming, cleaning, and cooking, supported by World Vision. As these groups received business primarily through word-of-mouth, we taught them how to set up a social media page, how to take good photos and write engaging captions to scale up their businesses. Despite many of them being unfamiliar with using technology, they were enthusiastic in learning how to grow their businesses on digital platforms.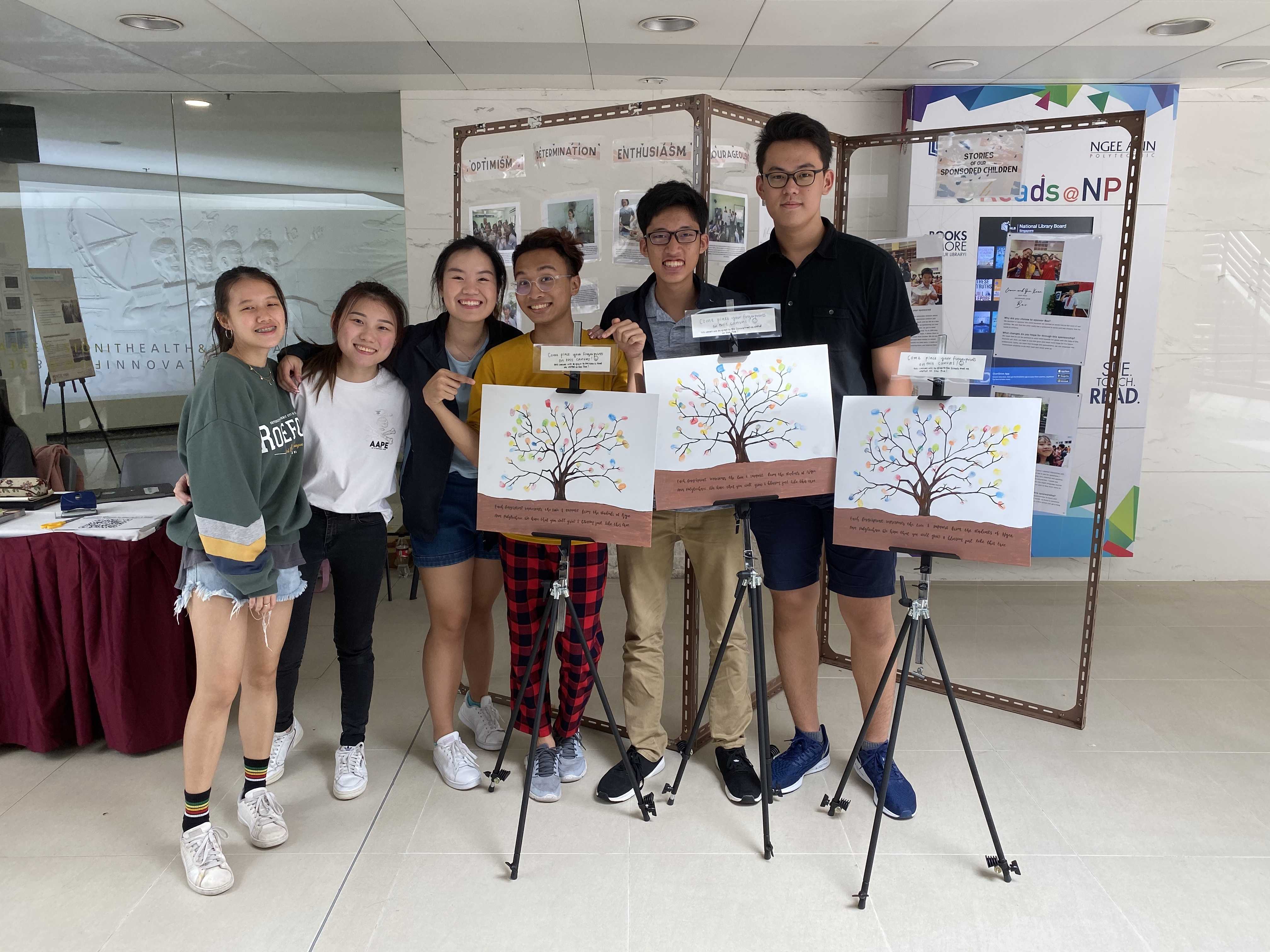 A few of us standing in front of our photo exhibition in NP! 
Throughout our two weeks in Son Tra ADP, we met with many inspiring children and families who, despite their economic and social vulnerabilities, were committed to working in partnership with World Vision to build lives of dignity and independence. This expedition left the team pondering about real life situations and what we can do to assist or combat these situations. Predominantly, what can we as young individuals do when we are back in Singapore? Upon returning, several team members began volunteering while others continued their existing volunteering efforts more extensively. To share more about how the trip has impacted them, the team also mounted a week-long photo exhibition at school, sharing highlights and takeaways with the student population. We also encouraged our peers to place their thumbprints on 3 canvases we prepared to show our solidarity with the students living in Son Tra, and encourage them to keep on pushing on no matter how difficult things may get!