Doe: A boy with a big heart to make his community better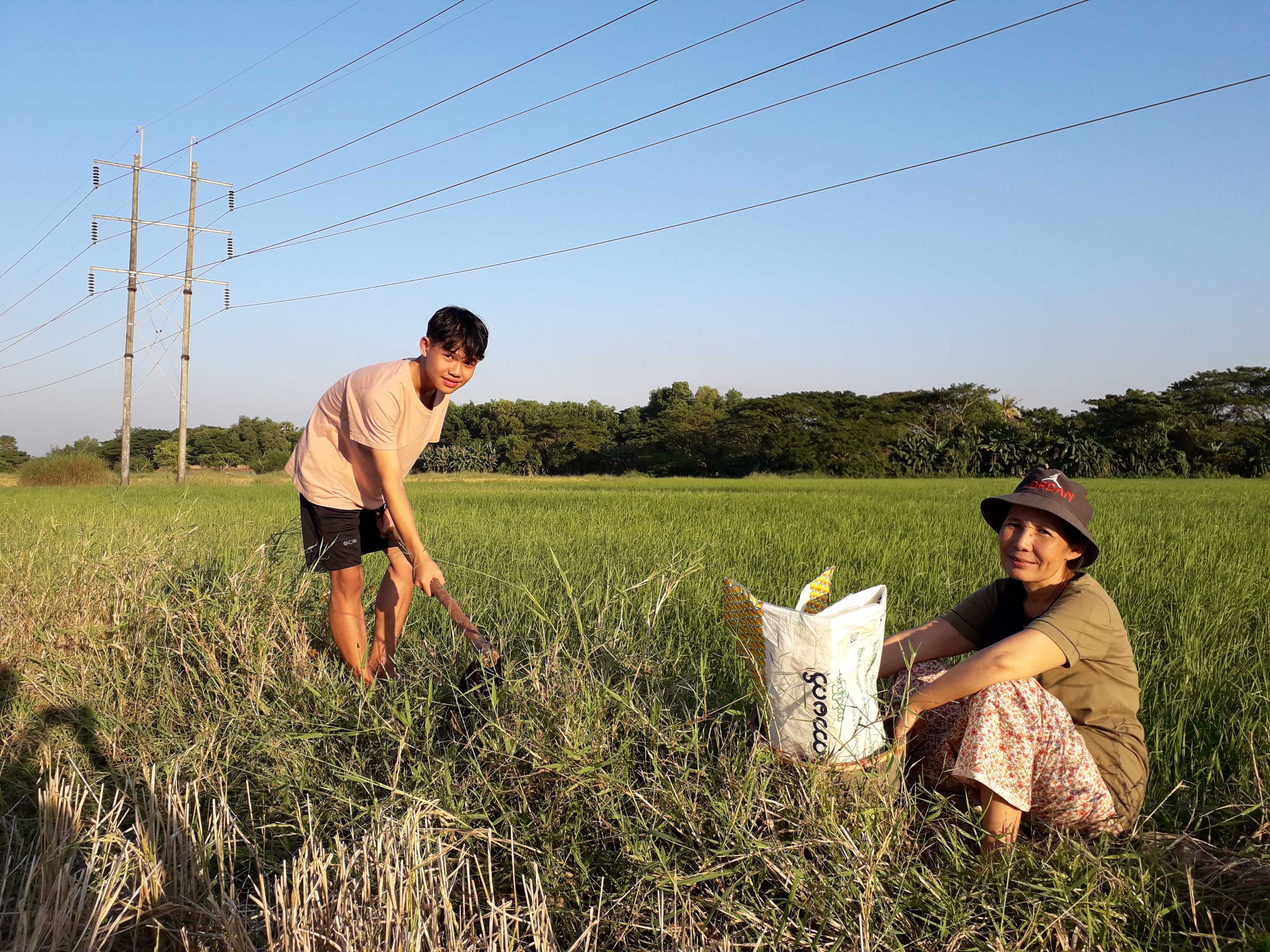 A NORMAL LIFE TURNED UPSIDE DOWN
Born in a tiny village located in the Pathein region in Myanmar, a humble place with little progress in living standards, motivates Doe to get out of bed every morning with thinking of ways to help his community.
This sixteen-year-old youngster dreams of becoming a spiritual leader. "I want to be able to help the children and families in my village when I grow up," he says.
Doe is the youngest of three siblings. He comes from a conventional farming family. His older sister works as a nursing assistant in a private hospital, and his older brother works in a smith shop. Both of his siblings live in Yangon.
He has been a World Vision (WV) sponsored child of the Pathein Area Program since May 2010. His mother, San (47 years old), was present at the parent meeting regarding sponsorship communications, organised by WV. She was interested in it and registered as a member of sponsored children's parent group. Then, his mother signed him up for this development programme to become a sponsored child.
Life is not a fairy tale for Doe. The pandemic and the civil unrest turned his life upside down.
When the pandemic struck the country in 2020, Doe had to take a significant break from his academic studies. In March 2021, he lost his loving father. When his father was alive, he led the farm work and provided for his family's needs. In other words, the only source of income for his family was his father.
His mother found it difficult to carry on the family's farming after this painful tragedy. She has to agree to lease the farmland to her brother while receiving forty baskets of paddy seed each season. His mother went to the surrounding villages to sell beef once or twice a week, trying to make ends meet for her family.
Indeed, the last years were challenging for him and his family.
A CARING HEART YEARNING TO HELP AND GROW
Doe was a pillar of support for his mother throughout the time of trial. He assisted her mother with daily household chores as well as farming. Besides, he was so driven to help his community. He spent his spare time teaching other children how to play the guitar in the hopes that his small contribution would make them happier.
He also has had the opportunity to take part in WV programmes such as young leadership training, summer camp activities, and awareness event for child rights and protection. He was able to lead other children in a sports activity.
"For the very first time, I participated in the Child-Led Advocacy and Meaningful Participation (CHAMP) programme of the Asia-Pacific region and had the chance to learn how children in different countries speak and express their views about their countries," Doe stated.
On behalf of the children, he was selected to share with the senior management team and advisory council members of WV Myanmar to give children's input to the operations of the organisation. He now has more self-confidence and better communication skills.
With the help of WV's Child Development programme, he has also been taking English four skills courses, which will allow him to continue higher education without any barriers. He can now comprehend English-related lessons from school.
AN UNFALTERING DREAM
Despite all hurdles, he never gives up on his ambition to become a spiritual leader. He has decided to serve the vulnerable children and individuals in his community who need spiritual encouragement and nurturing.
"I am concerned about the disorientation of children's minds and emotions. I want to help them experience a fulfilled life," says Doe.
Since May 2003, the Pathein Area Program (AP) has been running technical projects through strong coordination with respective stakeholders, focusing in particular on child protection, resilience and livelihood, health, and education. Throughout the lifetime of the area program, it has facilitated the formation of key structures to carry forward activities post-AP life for instance Health Committees, Early Childhood Care Development committees, Advocacy groups for child protection, and Saving for Transformation (S4T) groups. As of 2022, the Pathein AP has positively impacted more than 2,8000 total beneficiaries, including nearly 9,000 children, to enhance their living standards, attitudes, and behaviors.
Right now, all around the world, World Vision child sponsors are standing with kids in Myanmar and other places where it's hard to be a child. Will you join us?