Building brighter futures: Silicon Connection's way of making their anniversary more meaningful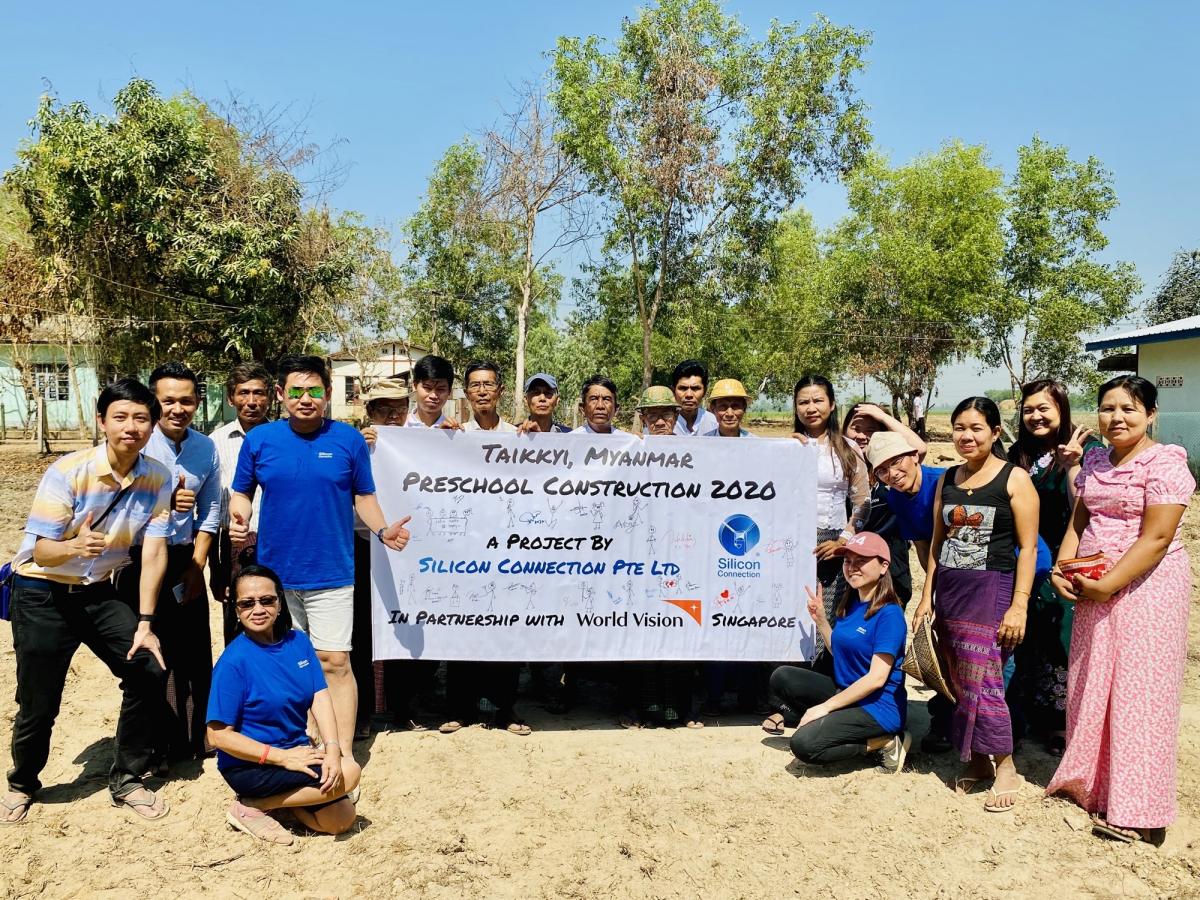 "The main reasons we chose to partner with World Vision are the dedication of their staff and their track record in working across all levels – from governments to villages, to families – to break the poverty cycle in poor communities," explained KC Tan, Managing Director at Silicon Connection. "I am particularly sold on World Vision's long-term, multi-pronged approach in tackling poverty."
Firm in their belief in supporting the underprivileged and contributing to sustainability, Silicon Connection has been creating change in the lives of the vulnerable, in partnership with World Vision Singapore, since 2003.
Embodying its heart to empower communities and improve lives, the company commemorates their milestones with the vulnerable. For their 20th anniversary, they sponsored the construction of a preschool in Myanmar!
The community in Taikkyi, Myanmar, faces a lack of educational institutions and resources. Children often walk long distances on unsafe roads, or attain an education in unsuitable, poorly-maintained buildings, hindering their educational journey and potentially contributing to the high drop-out rates in middle and high school.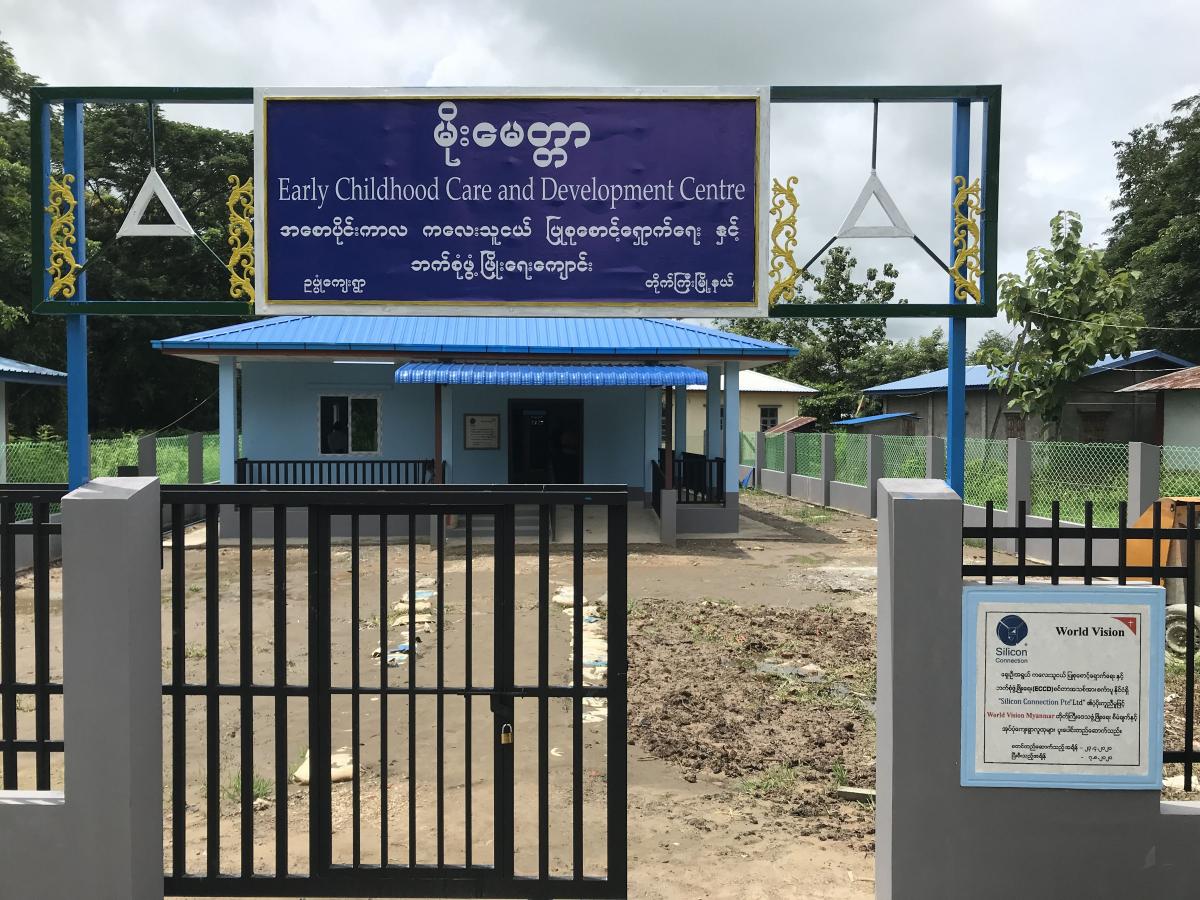 With the preschool construction, the community and its children now have access to proper educational resources and a strong educational foundation. The preschool is equipped with two toilets, a fence and a water purification tank to directly benefit 20 to 30 children. All of which contribute to a safe, healthy and conducive environment for children to receive unobstructed access to early childhood education.
In the same vein, Silicon Connection has most recently also been improving access to education for children in rural Vietnam. Schools in rural provinces frequently experience electricity shortages, shutting down the fans, lighting and water systems in schools for hours at a time, affecting children's learning.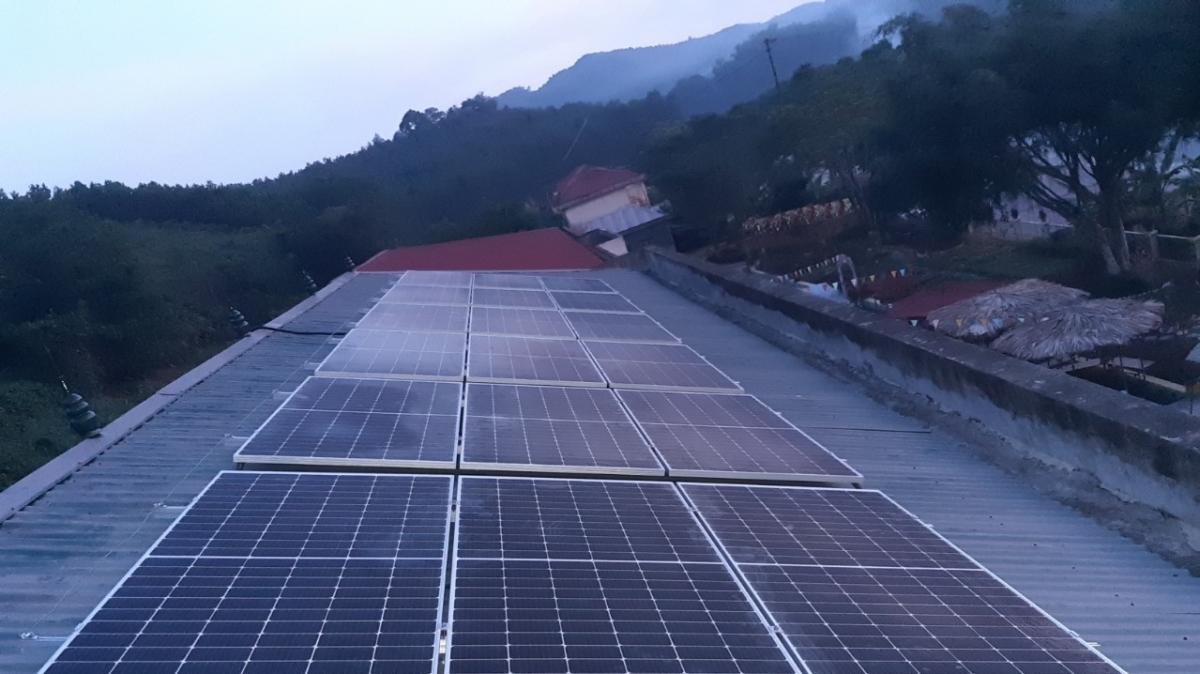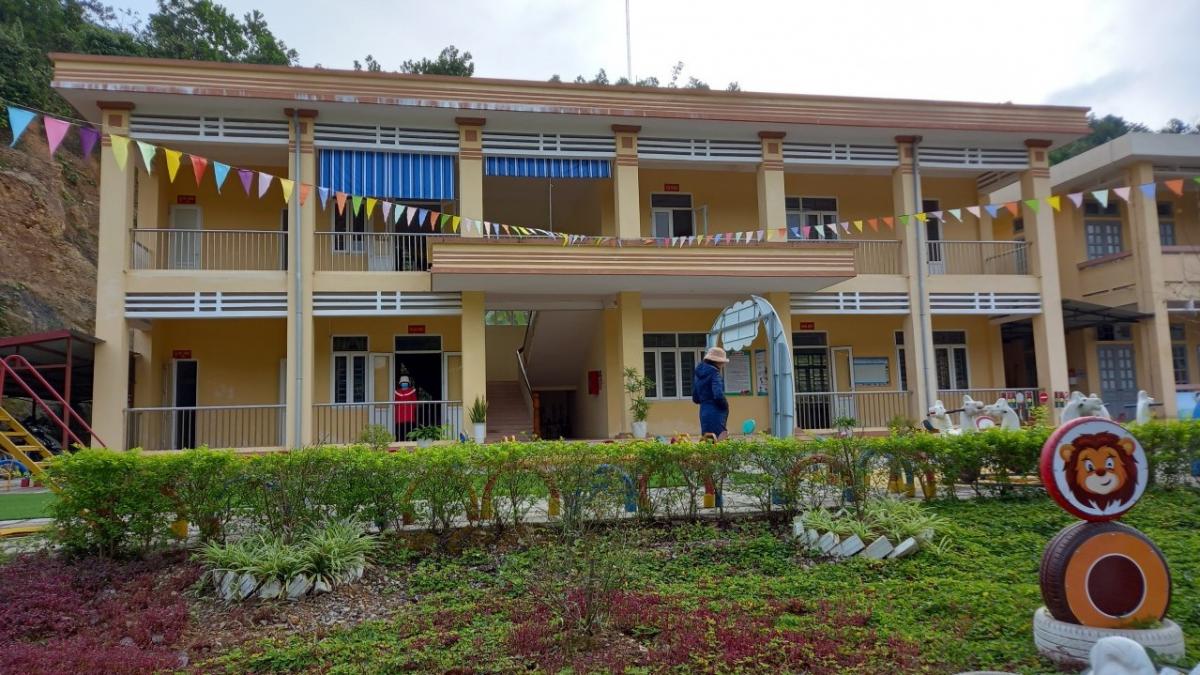 The installation of solar panels in a needy kindergarten in Hoa Binh province, funded by Silicon Connection, will provide a sustainable and effective solution against frequent power outages. With this solar power system, children can learn in a conducive and safe environment.
Transforming the lives of the vulnerable remains vital for the company. In addition to creating sustainable change in children's lives through educational support, the team at Silicon Connection actively gifted life-saving aid through the Gift Catalogue to contribute to World Vision's relief efforts, and are child sponsors — all 26 of them.
Pledging to sponsor a child for every full-time staff, Silicon Connection now has 26 sponsored children, each tagged to a staff member.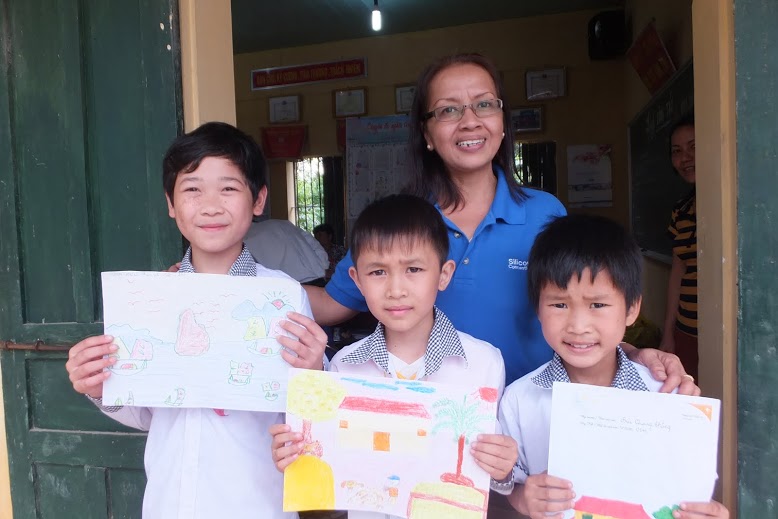 "I am very privileged to be a part of this vision and to have met my and a few of Silicon's sponsored children in person. Child sponsorship motivates children towards a better life and most of all, it gives every child equal right and the opportunity to shine," shared Hannah, Silicon Connection's Quality Control Inspector, after visiting the community in Vietnam.
Beyond simply a financial sponsorship, the team at the growing small-medium enterprise is also actively involved in the journey. From writing letters and visiting them through World Vision trips, the team members have consciously formed friendships with each sponsored child. 
"The face-to-face session fosters a sense of personal connection, a realisation that behind those pictures, postcards, annual progress reports and newsletters, there is a person not unlike that of our child, brother, sister, niece or nephew, who is living out her/his existence in less-than-ideal circumstances. And that it does not take much to help; to make things a little better," shared Hong Meng, a Silicon Connection staff and sponsor, after his trip to Uvurkhangai, Mongolia, in 2014.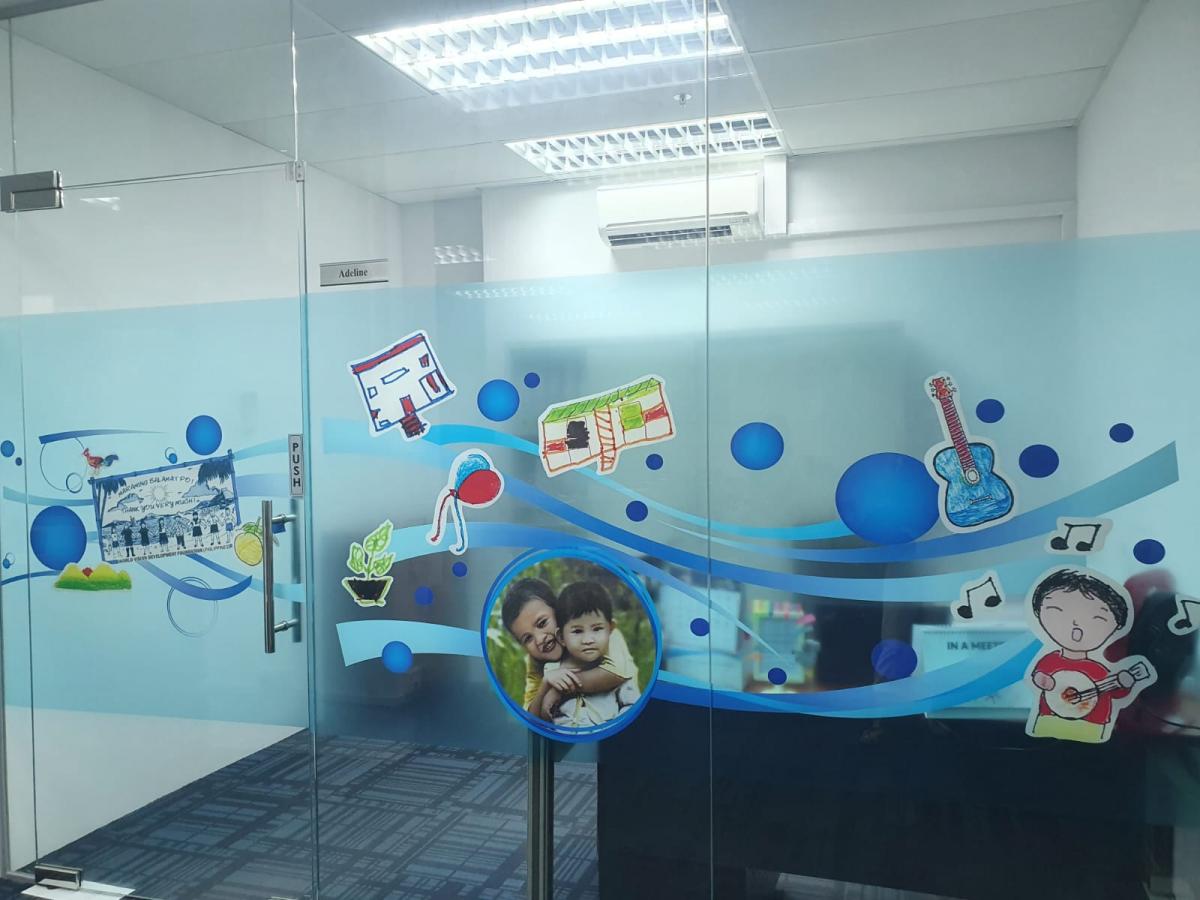 As an encouragement to one another, the children's images and letters are displayed throughout the office – a constant reminder that each image, letter and report represent real children and their families. Going further to demonstrate the team's passion for the mission, child sponsorship-themed decals have also been added to meeting rooms! 
"We hope that the one-to-one child sponsorship will create a greater sense of interaction. When our employees read progress reports of their sponsored children, write to them and even meet them in person, they will be able to see with their own eyes the positive impact of the donations," explained KC.
Like Silicon Connection, find out how you can partner with World Vision Singapore to create change in the lives of vulnerable children, families and communities here.