Beyond Borders: A Journey of Hope in Cambodia
Joined by fifteen adventurous souls seeking a purpose greater than themselves, our paths intertwined in a story of resilience, hope, and the power of human connection.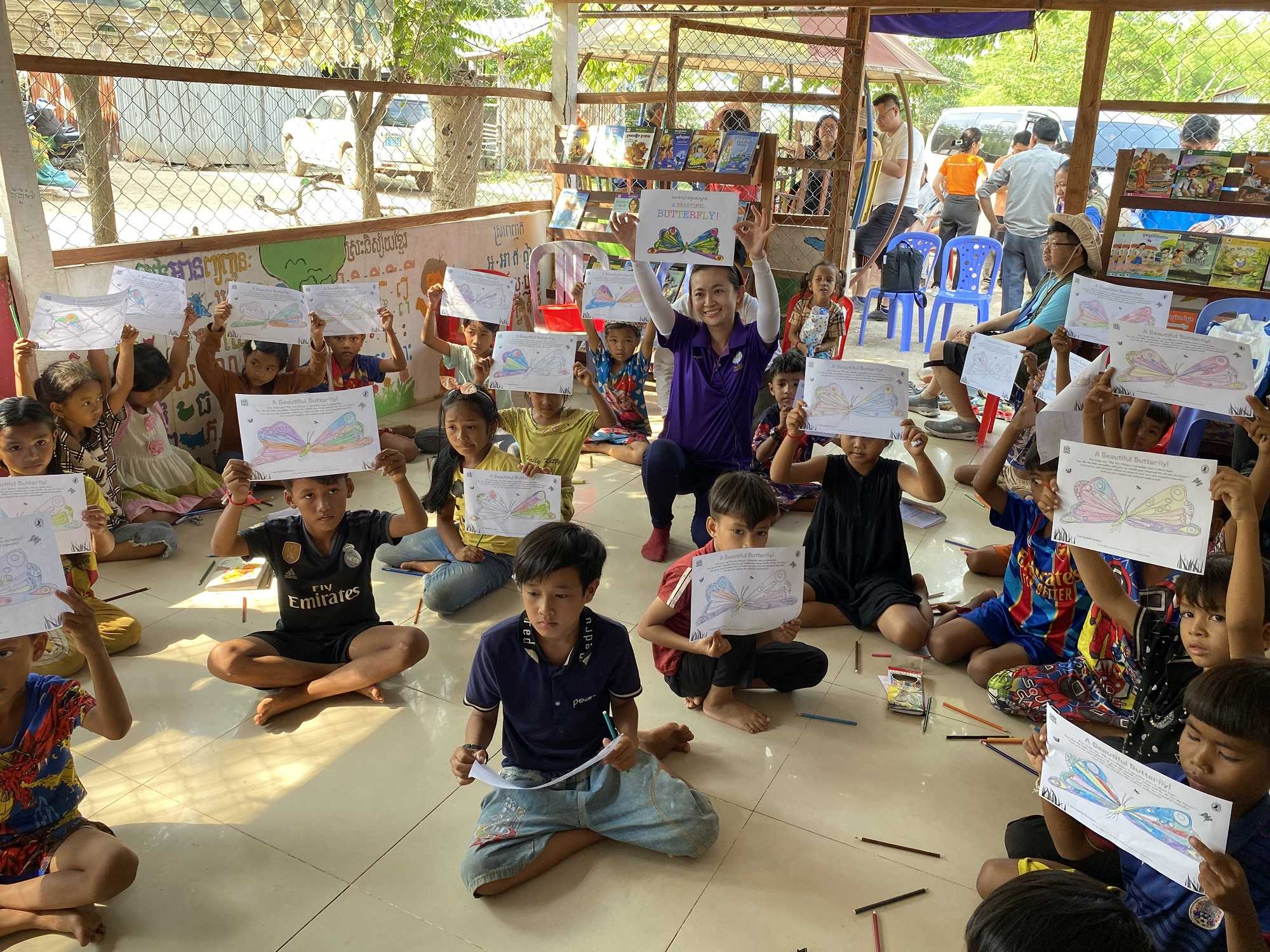 In the wake of a world ravaged by the long shadow of COVID-19, a spark of compassion ignited within me. Determined to make a difference, I chanced upon a child sponsorship video on a social platform. I seeked to understand more about the cause. Though initially skeptical, I decided to take a leap of faith as the organization behind it, World Vision, had a renowned history of transforming lives for more than seven decades.
In the aftermath of the world-shaking COVID-19 pandemic, a spark appeared on the horizon! World Vision was planning their first child sponsorship trip post-pandemic after the chaos has subsided. Without a hint of doubt, I leaped into action and signed up for the trip to Cambodia. But oh no! That excitement was almost crushed when I found out I was put on the dreaded waiting list. Gasp! Will my dreams of embarking on this epic adventure be shattered? Fate had a surprise in store! A benevolent soul had given up one spot, opening the doors for me to join the mighty league of 14 other trippers!
As the departure date approached, excitement and anticipation filled my heart. I had a positive feeling that this trip would be a memorable experience, filled with fun and spent with fantastic, kind-hearted people. I eagerly looked forward to immersing myself in the journey, eager to witness first hand the impact of our sponsorship and the work done by World Vision in changing lives for the better.
Awakening
In the midst of uncertainty, my eyes were opened to the immense challenges faced by vulnerable children around the world. The pandemic had pushed countless families into poverty, and it was their stories that stirred my soul. The decision to become a child sponsor with World Vision was born out of a desire to offer a lifeline, to extend a hand of hope. Little did I realize that this act of kindness would set the wheels in motion for an extraordinary adventure.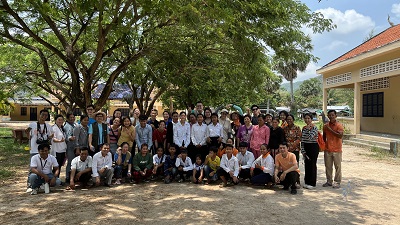 United by a Mission
United by a shared vision, I found myself surrounded by an eclectic group of like-minded individuals ready to embark on this life-altering journey. Fifteen trippers, each with their own stories and reasons for joining, converged with a common goal in mind—to make a lasting impact in the lives of children in need. Excitement and nervous anticipation filled the air as we boarded the plane that would transport us far beyond the confines of our comfort zones.
Land of Contrasts
In April 2023, as we touched down on Cambodian soil, a kaleidoscope of sights, sounds, and smells enveloped us. The chaotic streets of Phnom Penh pulsated with energy. We found ourselves immersed in a land of contrasts—poverty alongside resilience, heartaches alongside smiles, and a tapestry of culture that tugged at our hearts.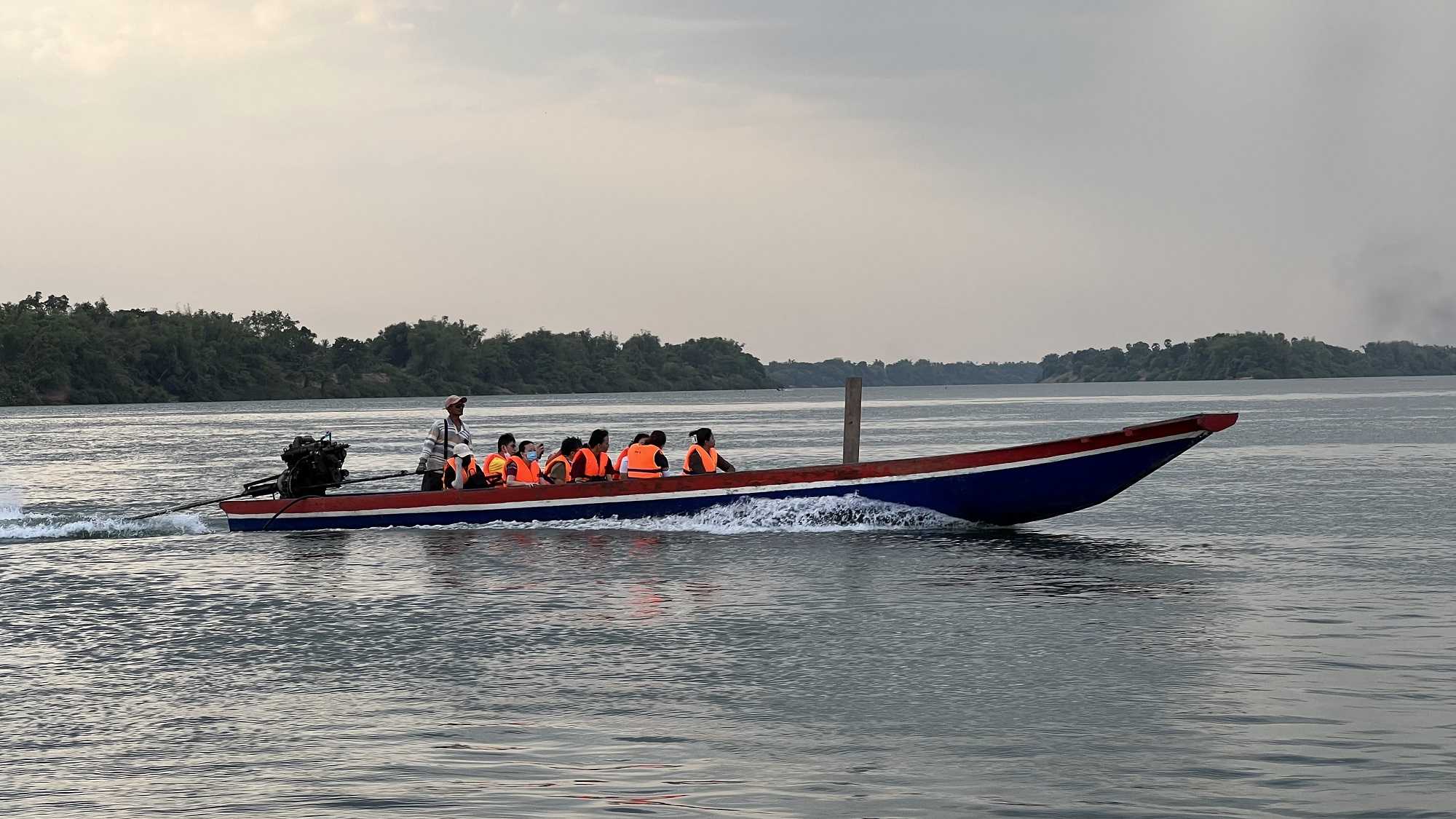 Creating Lasting Change
Our time in Cambodia was not limited to fleeting encounters. Driven by a determination to create lasting change, we immersed ourselves in various community projects that World Vision has implemented. The challenges began even before reaching the village, as we endured a six-hour long drive followed by a boat ride to Sambour. These difficulties mirrored the struggles faced by the community in accessing education and essential facilities.
Upon our arrival, we were struck by the isolation of the village and the limited resources available to its residents. It became evident that their access to aid was severely restricted. One pressing issue was the long and arduous journey the children had to undertake every day to reach the nearest school. They walked for miles, their determination shining through despite the distance.
Our focus turned to the preschool in Tram Dom Village in Sambour, where we witnessed the stark reality of the children's learning environment. A humble hut, with no flooring, served as their classroom, devoid of even the most basic amenities like a toilet. We discovered that the school had only two levels—pre-school and Grade 1. Remarkably, the children who completed Grade 1 continued to return year after year, as the alternative schools with higher grades were situated far away from their village. Despite the absence of higher-grade schools nearby, the children's determination shone as they returned year after year for lessons. Fueled by their resilience, we committed ourselves to creating a nurturing and inspiring learning environment, determined to make a lasting impact.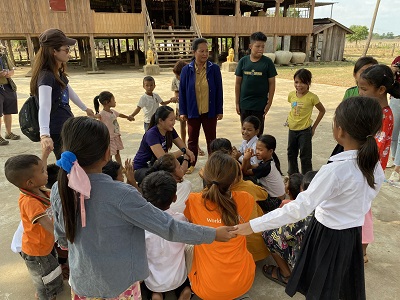 Meeting Our Sponsored Children
The highlight of our journey was when we finally met the children we had chosen to sponsor. In a small village nestled amidst verdant rice fields, we were greeted by a sea of shy faces that quickly blossomed into radiant smiles. Language barriers dissolved as laughter and joy became the common language that connected us all. From playing games to sharing stories, these precious moments etched themselves into our hearts, reminding us of the profound impact a single act of compassion can have on a young life.
Journey Beyond Borders
As our trip in Cambodia neared its end, we realized that the children were not the only ones transformed. The children we had sponsored had become a part of us, and we had become a part of their stories. Our hearts, once filled with a desire to make a difference, were now overflowing with gratitude for the profound impact they had on our lives. We left Cambodia with tearful goodbyes, knowing that the bonds we had forged would endure across the borders and the passing of time.
As we reflect on this extraordinary adventure, we realized that it was not just about improving a preschool—it was about forging connections that transcended distance, language, and culture. Our journey had become a testament to the power of human compassion and the profound change that can arise when hearts unite for a common purpose. Though our physical presence may have ended, our commitment to making a difference persists. Inspired by the children we met, we continue to seek ways to sustain the positive impact and support their dreams from afar. Our trip to Cambodia may have come to an end, but the spirit of compassion and hope that guided us will forever burn brightly in our hearts.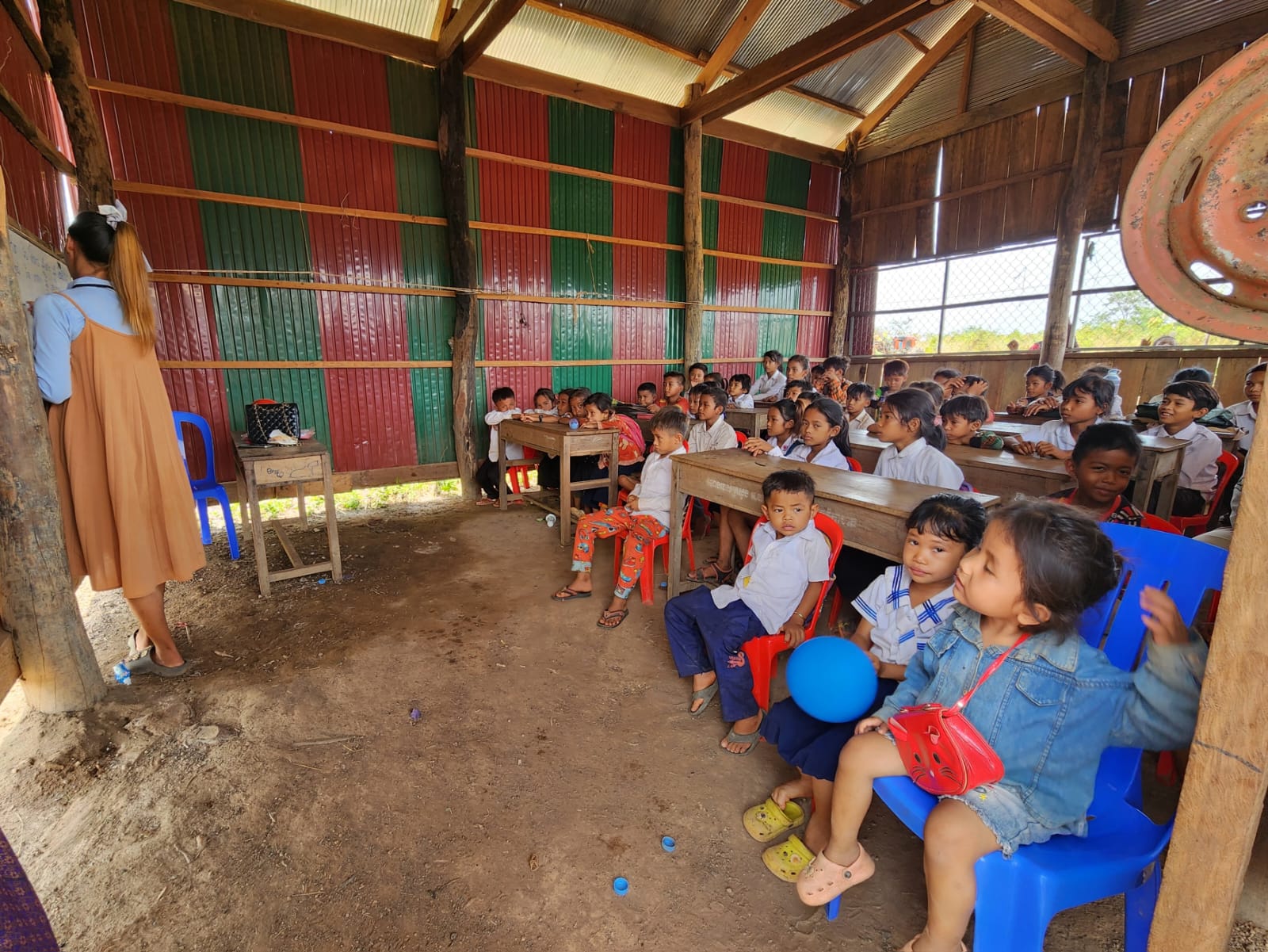 Epilogue
After our visit, we embarked on a crowdfunding campaign to improve the preschool in Tram Dom Village as part of the Sambour Area Programme, and the response was nothing short of remarkable. The outpouring of support from kind-hearted individuals propelled our mission forward, allowing us to create a nurturing and inspiring learning environment for the children. This successful crowdfunding endeavor not only provided the resources needed to transform the preschool but also ignited a powerful sense of hope for the entire community. The journey to becoming a child sponsor with World Vision had not only changed the lives of the children we met but had also transformed us into advocates for a more compassionate world. Inspired by our experiences, we vowed to continue spreading hope, reaching out to those in need, and bridging the gaps that divide us. From this journey of love and discovery, we learned that no act of kindness is too small, and that by coming together, we have the power to create a brighter future for all.
超越边界:柬埔寨的希望之旅
在COVID-19的阴霾笼罩的世界中,一丝怜悯之光在我内心燃起。我决心要做出改变,偶然间在一个社交平台上看到了一个寻求赞助的短视频,渴望了解更多有关这个事业的信息。虽然最初我有所怀疑,但考虑到背后的组织——世界宣明会——已经有七十多年改变生命的卓越历史,我决定跨出信念的一步。
在COVID-19大流行震撼世界之后,地平线上出现了一线希望!世界宣明会计划在疫情平息后恢复儿童助养者之旅。我毫不犹豫地行动起来,报名参加了这次旅行。但是糟糕了!名额只有15人,我排在第16位,而且我在候补名单上!不!怀着坚定的决心和热切的祈祷,难以置信的是,命运给了我一个惊喜!一位慈善的心灵放弃了他的名额,让我有机会加入了其他14名助养者的强大团队。
觉醒——一场超越边界的旅程
在不确定性中,我看到了世界上弱势儿童面临的巨大挑战。疫情已经使无数家庭陷入贫困,而正是他们的故事激发了我的心灵。我决定成为世界宣明会的儿童助养者,希望能够伸出援助之手,带来希望的阳光。我万万没想到,这个善举将带领我踏上一场非凡的旅程。随着出发日期的临近,我的心中充满了兴奋和期待。我有一种积极的感觉,这次旅行将是一个难忘的经历,充满乐趣,与了不起的善良之人度过。我热切期待着沉浸在这段旅程中,迫不及待地亲眼目睹我们的助养和世界宣明会所做的工作如何改变生命。
使命的联结——绽放希望的航程
我发现自己身处一群志同道合的人中。15名旅行者,每个人都有自己的故事和加入儿童助养的理由,汇聚在一起,拥有共同的目标——在需要帮助的儿童生活中留下持久的影响。兴奋和紧张的期待充斥着空气,当我们登上将我们带到舒适区以外的地方的飞机。
对比的土地——绚烂柬埔寨
2023年4月,当我们踏上柬埔寨的土地,一片多彩的景象,声音和气味包围着我们。金边市繁忙的街道充满了活力。我们发现自己沉浸在一个对比鲜明的土地——贫困与坚韧并存,悲伤与微笑交织,一幅牵动我们心弦的文化画卷。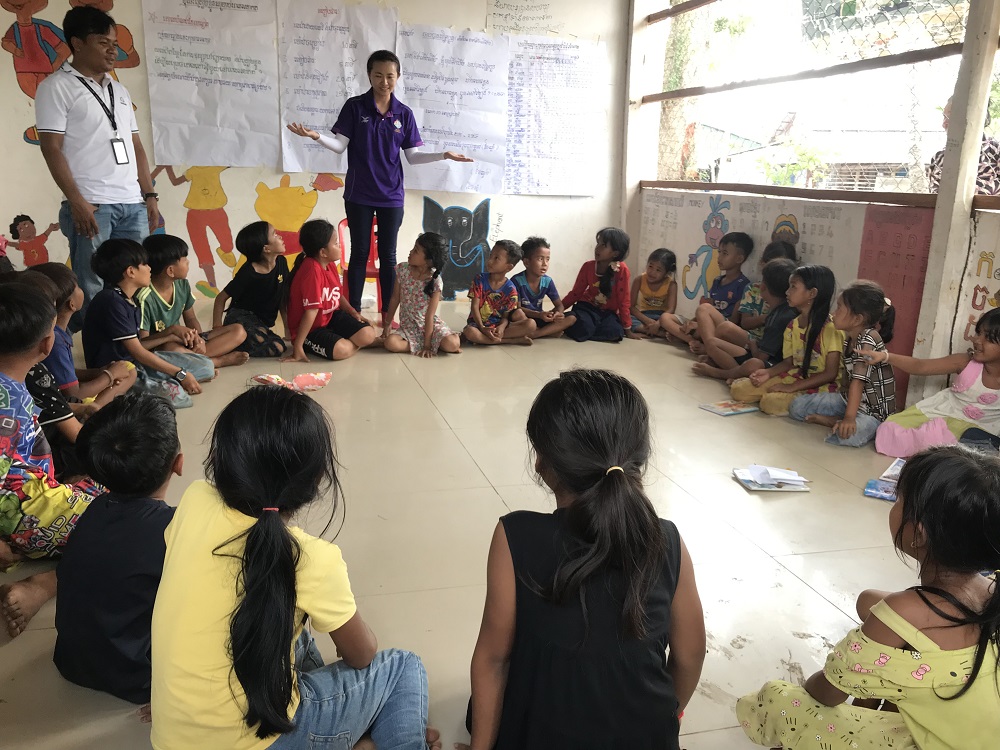 与我们赞助的孩子们相遇——快乐与感动的交汇
在翠绿的稻田间的一个小村庄里,当我们终于见到我们助养的孩子们时,我们被一群羞涩的面孔所迎接,它们很快绽放出灿烂的笑容。语言障碍消失了,笑声和快乐成为我们所有人连接的共同语言。从玩游戏到分享故事,这些宝贵的时刻刻在我们心中,提醒着我们,一次同情的行为对一个年轻生命能产生多么深远的影响。
创造持久的改变——心手相连,共筑未来
我们在柬埔寨的时间不仅限于短暂的相遇。怀着创造持久改变的决心,我们投身于各种社区项目中。挑战甚至在到达村庄之前就开始了,我们忍受了长达六个小时的车程,紧接着是一段船程。这些困难反映了社区在获取教育和基本设施方面所面临的困境。 一到达,我们被这个村庄的孤立和居民所面临的有限资源所震撼。很明显,他们获得援助的渠道受到严重限制。一个紧迫的问题是孩子们每天为了到达最近的学校而必须经历漫长而艰苦的旅程。他们步行数英里,坚定的决心尽管距离遥远仍然闪耀着。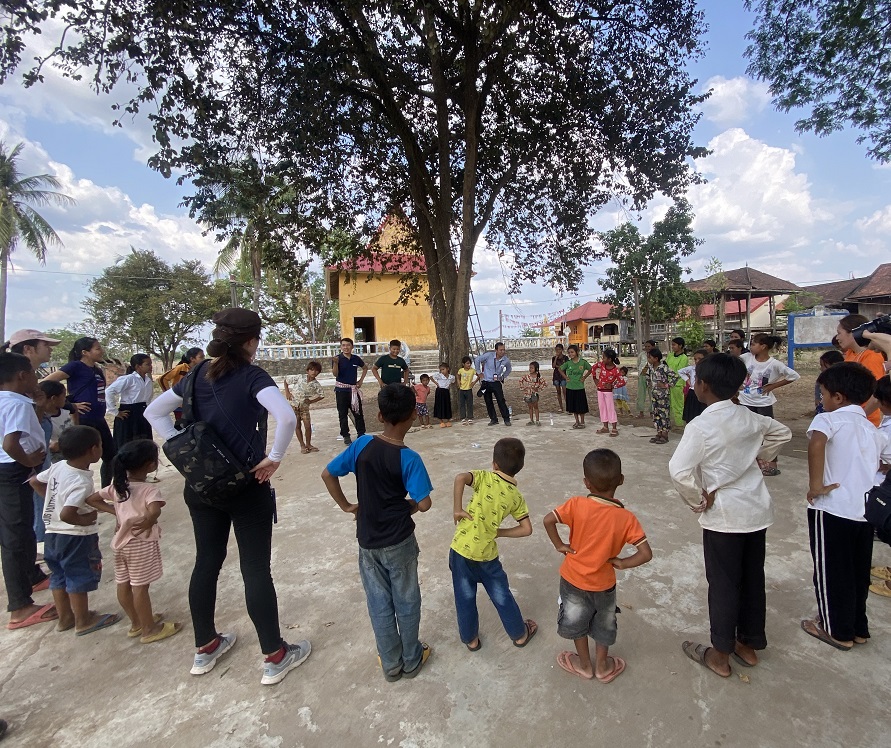 一次改变的旅程——心灵共振,永恒连接
成为世界宣明会的儿童助养者的旅程不仅改变了我们所遇见的孩子们的生活,还使我们成为更富同情心的世界的倡导者。受到我们的经历的启发,我们发誓要继续传播希望,伸出援手帮助有需要的人,并弥合分隔我们的鸿沟。从这次充满爱和发现的旅程中,我们了解到没有善良的行为太小,而且通过团结一致,我们有能力为所有人创造更光明的未来。
随着旅程的结束,一场非凡的转变发生了,不仅发生在我们身上,也发生在我们所助养的孩子们的生活中。他们已经成为我们心灵不可分割的一部分,而我们则被编织进了他们故事的织布机中。最初的希望做出改变已经开花结果,他们对我们生活产生的深刻影响, 让我满怀感激。 离开柬埔寨是苦乐参半的,因为我们向那些触动我们心灵的孩子们告别。然而,我们的离别并没有以泪水洒别来标记,而是用真挚的笑声和热情的拥抱。我们所建立的纽带保持着活力和坚强,它将跨越国界和时间的流逝持久存在。我们的旅程成为了人类同情心的力量和当心汇聚在一个共同目标下所产生的深刻变革的证明。 虽然我们的身影可能已经离去,但我们对做出改变的承诺却依然存在。受到我们所遇见的孩子们的启发,我们将继续寻求方法来维持积极的影响,并从远处支持他们的梦想。我们的旅程或许已经结束,但引领我们前行的同情和希望的精神将永远在我们心中熊熊燃烧。
超越边界的连接之旅:点燃柬埔寨孩子们的希望之火
行程结束后,我们踏上改善Tram Dom村幼儿园的旅程,作为Sambour地区项目的一部分。在克服到达村庄的种种困难后,我们目睹了援助的有限可及性,以及社区在获取教育方面所面临的困境。那个简陋的小屋,缺乏适当的基础设施和设施,成为学前和一年级学生的临时学校。然而,我们被这些孩子们坚定不移的决心所启发,我们决定发起一个众筹活动,旨在改善Sambour地区项目中Tram Dom村的学前班。这是村里唯一的学前教育机构,我们希望为孩子们提供一个更有利于学习的环境。我们没想到众筹的反响如此鼓舞人心。这次活动的众筹非常成功,我迫不及待地期待着两年后看到这些改变!