From Beginning to End: The Sponsorship Journey of The Changs and Tuyen  
After seven years of journeying with each other, Mr and Mrs Chang and their sponsored child, Tuyen, finally had the opportunity to meet, albeit, virtually. While it was the first time both parties saw each other in real-time, they were no strangers.  
Instead, this friendship began from the moment the couple received Tuyen's first letter to them.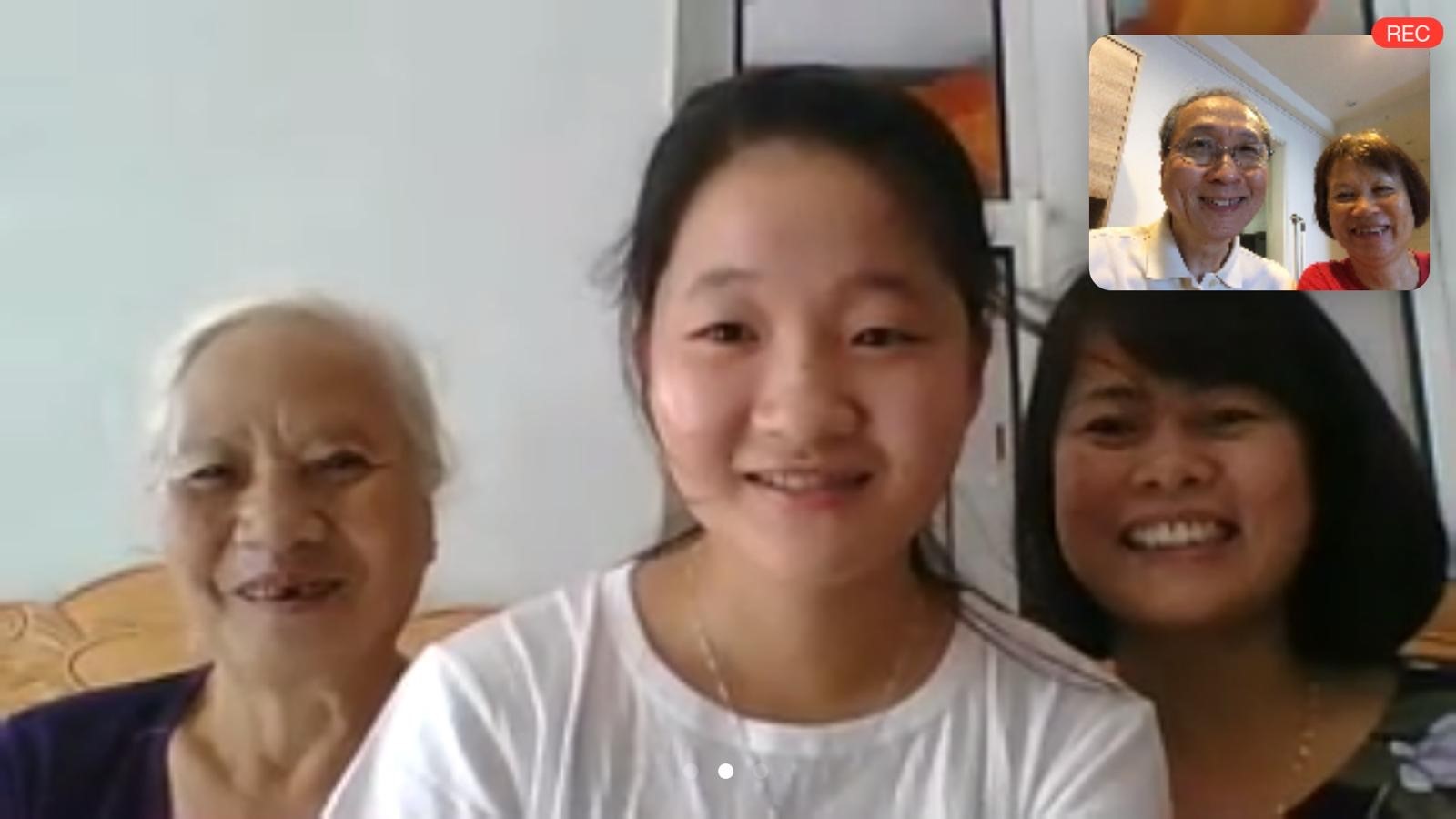 Tuyen's grandma (left), Tuyen (middle) and Hang (right), a World Vision Vietnam staff on a video call with the Changs. 
"It was meaningful and full of emotion," shared Mr Chang, a child sponsor since 2013.  
Having won a social media contest by World Vision, Mr and Mrs Chang were able to seize this opportunity to connect with Tuyen for the first and last time. While the trio has had seven years of correspondences under their belt, there never seemed to be a right time for them to embark on a World Vision trip and meet the now 17-year-old.  


Annual images of Tuyen's growth over the years sent to the Changs.
Unfortunately, all bets were off when COVID-19 enveloped the world the same year World Vision was preparing for its phase-out of Tuyen's community, Tien Lu. Due to its success in achieving self-sustainability and ridding the root causes of poverty, children, families and community members in Tien Lu are now able to stand on their own and without any further support from World Vision, after 11 years.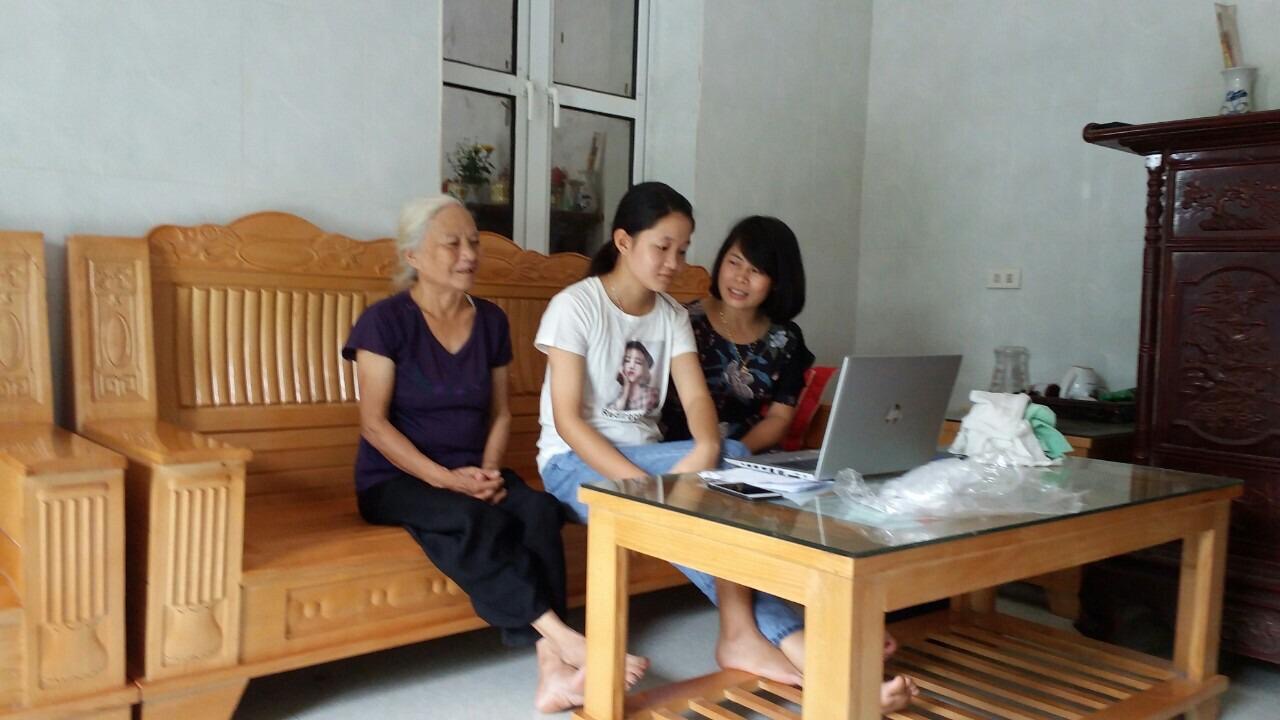 Despite having built a rapport over the years, the couple recalled being both excited and anxious before the call.   
"I felt [a] warmth in my heart," shared Mr Chang. "Within 10 to 13 years, Tien Lu has developed, the living environment improved, and we were told [by the staff] that Tuyen's parents now have a steady income, as compared to life before."  
Meeting with Tuyen proved to be both an unforgettable experience for the couple. Not only were they able to learn more about the positive changes she experienced as a sponsored child, but they were also able to better understand and grasp the impact and significance their sponsorship had in her life.   
"During the call, I kept reminding her to be a good girl, to remember to contribute back to society and to continue to look after her parents and grandparents. While telling her this, I noticed that her face suddenly turned red…The World Vision staff told us that Tuyen was feeling very emotional. Hearing that made me tear up too." 
It was then that Mr and Mrs Chang truly understood that Tuyen regarded and treated them as her elders—a realisation that deeply touched the couple.  
Their hearts were further warmed when Tuyen's grandmother kept inviting them over to her home.  
"It felt as if we were far-relatives. I was very touched because in a sense we're almost like strangers. But this made me feel like I was a part of the family," explained Mr Chang.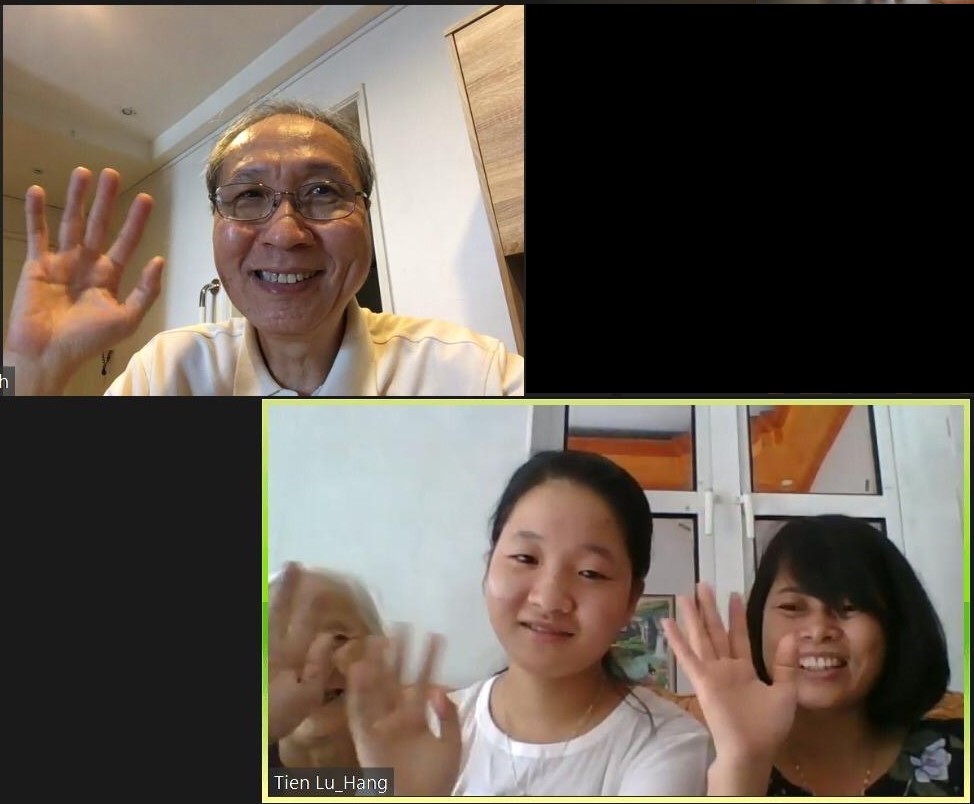 As the call drew to an end, it was also time for the final farewell and well-wishes.  
"The moment we said goodbye, is one that'll stay in my mind forever," confessed Mr Chang. "At that moment, I thought of how the then 11-year-old girl has grown into this 17-year-old. My wife and I felt that we were a part of a significant period of her life and accompanied her through those important years. 
"I think she really treasured our friendship, sponsorship and this made me very emotional. From the letters and through this call we were assured that she'll be a good girl, with good values and will contribute back to society," shared Mr Chang.