5 Reasons to Sponsor a Child
Have you felt the growing pressure of inflation driving up the costs of everything, from petrol to medical prescriptions, from lettuces to loaves of bread?
You're not alone in feeling the pinch. In fact, vulnerable children and families around the world are being pulled deeper into poverty by the global hunger crisis, COVID-19 fallout, continuing conflicts and natural disasters. Right now, one in 10 people in the world are facing severe food insecurity and almost 21 million children around the world are one step away from famine.
The challenges the world faces can feel insurmountable. But, you can help to turn the tide – and together, we are an unstoppable force for change. 
Here are five reasons to sponsor a child - today.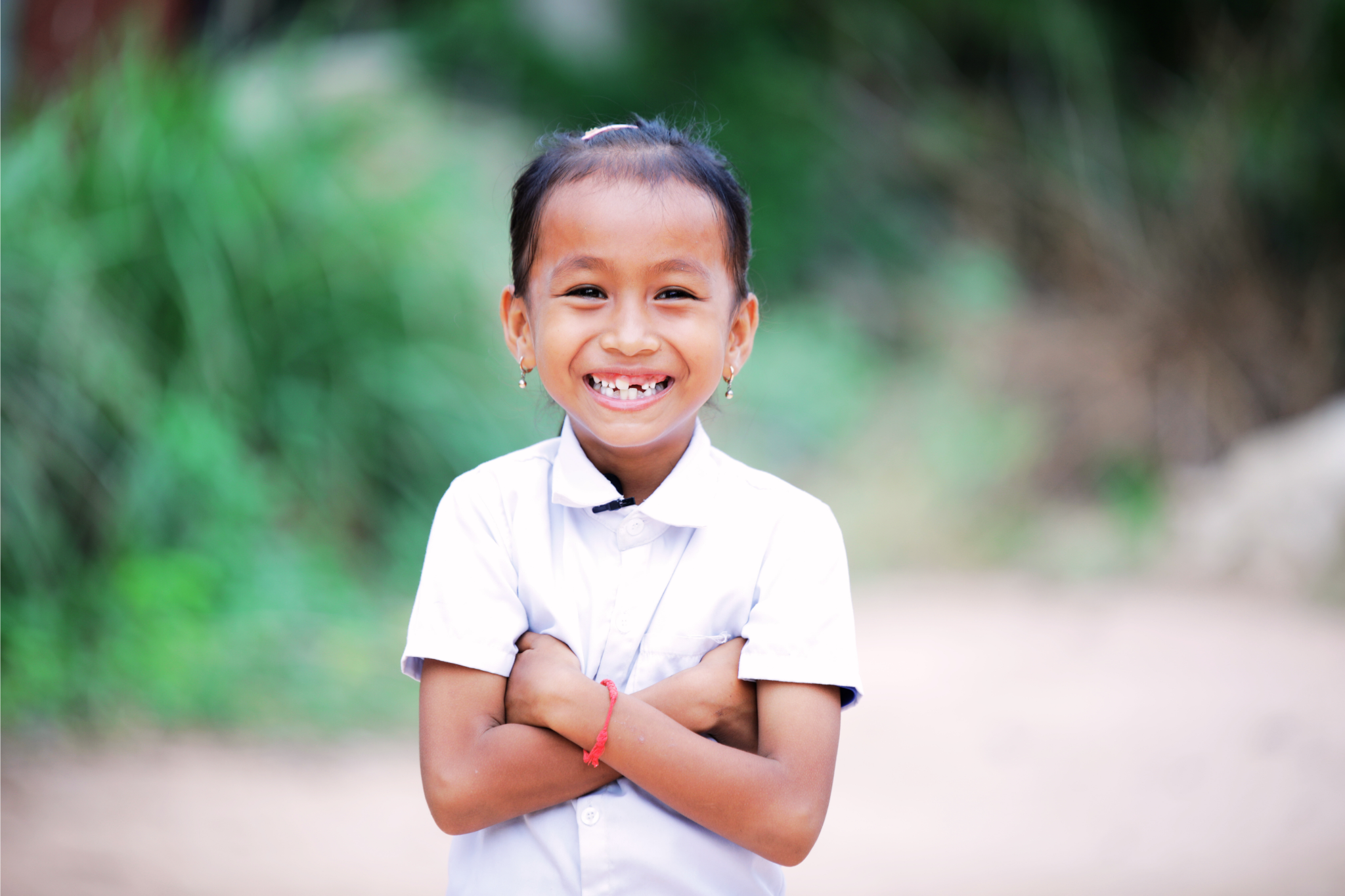 You help a child break free from poverty… for good 

Right now, for the first time in decades, poverty is on the rise. All of us are facing the effects of rising costs but vulnerable populations are disproportionately affected. As factors like the economic aftermath of the pandemic push parents out of work and children out of the classroom, more and more families are being pushed into extreme poverty. The number of families who reported they didn't have the resources to send their children to school doubled from 2021 to 2022. 

Sponsorship can provide critical support for children in poverty to flourish. But, it's more than a hand out, it's a "hand up". As a sponsor, you play a vital role in helping a child to break free from poverty for good. Helping to provide essentials like water, food, and healthcare is important. But the real game changer is that sponsoring a child empowers them and their community to create and action their own solutions. 
 

You get to build a relationship with someone 

The heartbeat of sponsorship is a special friendship between two people – you and your sponsored child. 

Each child in the sponsorship programme has just one sponsor. You'll learn their unique story and build a special connection with them and their community. You'll see the difference you're making as you watch your child grow. Their life will never be the same … because of you! 

You can create a unique connection through photos, videos, and messages. And that connection matters. Our research shows that sponsored children who exchanged letters with their sponsor experienced increased hope, happiness and confidence. And it's good for you too! 91% of surveyed sponsors say that sponsoring a child is a rewarding experience. 

Just knowing they have a sponsor who cares can have a huge impact on a child's confidence and wellbeing. Your friendship can give a child the hope and encouragement they need to thrive. 
 

You help an entire community thrive 

Sponsorship is even more than a one-to-one relationship with a child. In fact, for every child you sponsor, four more will benefit too! It's incredible but true! 

That's because sponsorship support isn't given as a direct cash benefit to one child. Instead, your monthly donations are combined with those of other sponsors to empower their community to make the biggest impact on the worst problems their kids face. It means your donations go further and your impact is long lasting. 

When you become a sponsor, you  join a collective that's making an effective, sustainable difference to entire communities in some of the world's toughest places. 
 

You'll partner with a leading organization in making a difference

World Vision has been the go-to for child sponsorship for over 70 years, making a difference in almost 100 countries. From advocating for people hurting in the AIDS crisis to tackling famine in Ethiopia and helping refugees post-Vietnam War, we have a long history of transforming the world. And that is largely thanks to sponsors. 

We work in some of the toughest places for children, often the first on the scene during an emergency. Our priority is always to put vulnerable children first, so by becoming a sponsor we'll connect you with a child who really needs help and give them a chance to build a better life with protection, safety, food, clean water and education. 
 

You can give kids the power to choose their own sponsor

Through World Vision's new child sponsorship model, Chosen®, you can put the power of choice back into the hands of a child and empower them to take hold of their future by choosing their own sponsor. 

Poverty steals choices from children but Chosen® recognises the worth and dignity of kids living in extreme poverty and empowers them to change their lives and communities - and their sponsors' lives too. 

Chosen® opens doors for kids to make empowering choices and become drivers of long-lasting change. It's another way child sponsorship can transform kids' lives, for good.
 
There you have it. Five reasons why sponsoring a child makes a massive impact – not just for your sponsored child, but in your life as well. There's never been a better time to take the leap. Will you sponsor a child today?
Find out more about Child Sponsorship here!