30 Hour Famine: #ClimateAction 2020!
The 30 Hour Famine: #ClimateAction 2020 took place virtually on Instagram for the first time from 26 - 29 May. A total of 488 participants challenged themselves to fight climate change by completing various tasks to reduce their carbon footprint, while learning about the impact of climate change on vulnerable communities. Four teams share their reflections with us and how their lifestyles have changed after taking on the challenge!
Chuan Min, Grace and Vera (14) from Methodist Girls' School (Secondary) 
Through this experience, I realised how privileged I am to be able to live in a comfortable home with all basic necessities. The 30 Hour Famine helped to shape my lifestyle choices and reduce my carbon footprint by showing me the impacts of my choices through a fun and educational way. I learnt the most through the bonus challenges, as they challenged me mentally and physically. For example, the second bonus task required us to sleep on the floor - which was very uncomfortable. I also had to skip a meal for another bonus task, which was also very tough for me. However, through these challenges, I was definitely able to better empathise with people around the world who may not be as fortunate as I am - especially those affected by food shortages or floods. It helps me to learn how to be thankful for what I have and not take anything for granted. 
I also learnt how all of us can make a difference and help save the earth. Before the 30 Hour Famine, although I knew quite a lot about climate change, I never felt compelled to do that much to help save our earth. Through this challenge, I learnt how climate change is truly a pressing issue and how we can do our part to save the earth through our daily actions.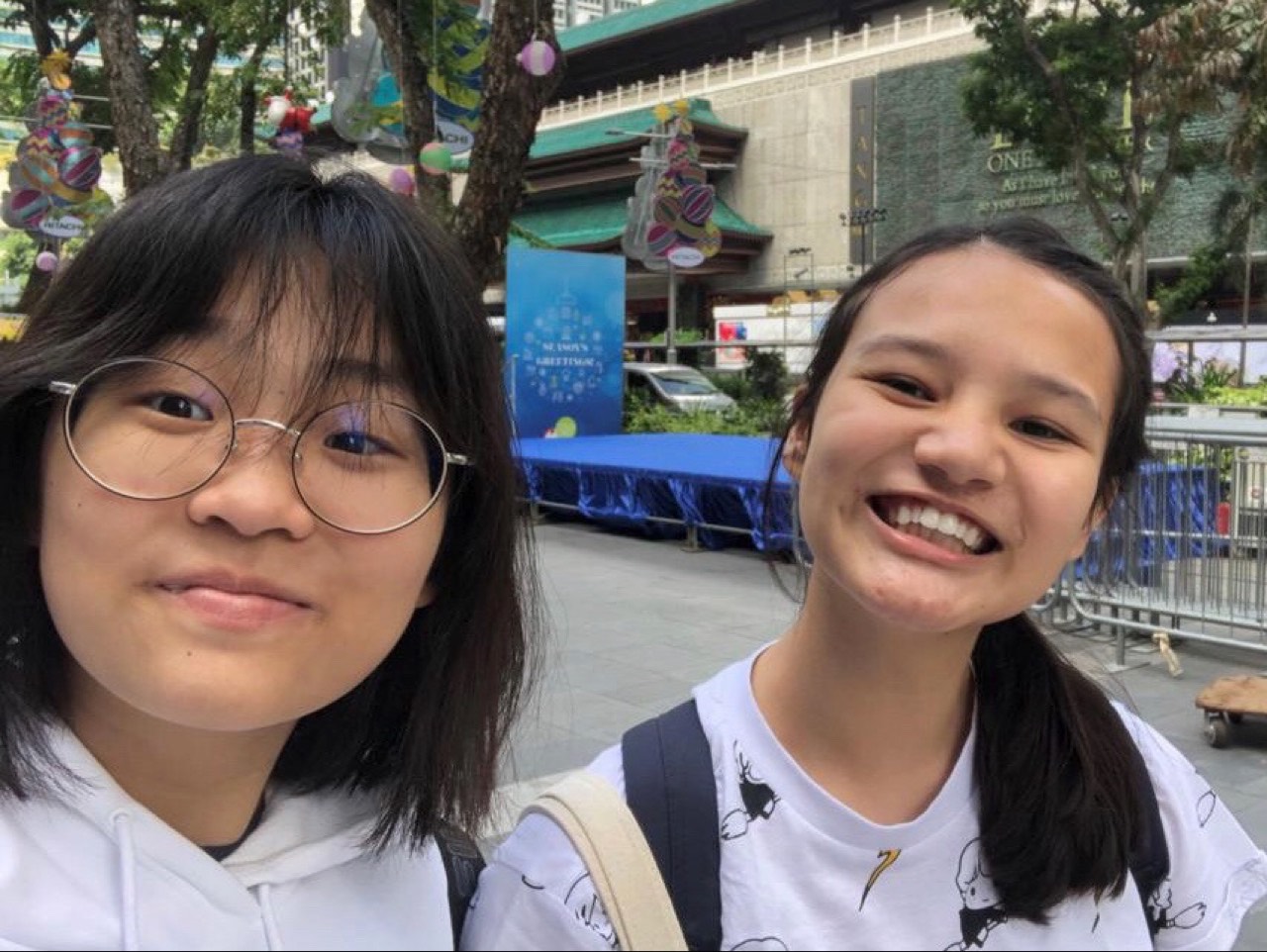 Jessie and Emily (15) from CHIJ St Nicholas Girls' School (Secondary)
This challenge has allowed us to realise that as Singaporeans, we are indeed extremely fortunate to be able to live a comfortable lifestyle with good food in addition to our easy access to basic needs. Even so, the lifestyle choices we make today will influence the state of our environment's future. Only when everyone chooses to change their habits can we truly fight in the battle against climate change!
Learning about the challenges vulnerable communities face has been the most eye-opening. Even though they contribute the least to climate change, they are the first to experience its adverse impacts which is extraordinarily unfair! Since we are the cause of their problems, we as privileged individuals should be part of the solution so vulnerable communities may suffer less. After the challenge, we will definitely be more mindful of our meat intake by reducing our meat consumption to help reduce our carbon footprint. Though small, it is a worthy step we are taking to combat climate change.
Choon Ray, Andrea, Ashley (18) from Anglo-Chinese Junior College
The whole challenge week opened our eyes to the true weight of our carbon footprint. Initially, we thought that as individuals, we would not contribute significantly to the climate change of the world. However, through the challenges, we have come to realise that every action in our lives, ranging from transportation to diet, does indeed have an impact on the earth. Through the different challenges, we realise that it is merely a choice of effort and initiative to change our lifestyle habits to be more environmentally-friendly and that the change is not as hard as it seems. One eye-opening experience for us was the challenge on repurposing items, where we realised that a single piece of waste can be transformed into something meaningful and useful through some simple crafting. After the challenge, we have started to be more conscious about the way we sort our trash. Before, we usually dump all our trash into one common bin, but after understanding how to recycle, we have started to sort our trash appropriately and try to play our part to save the earth.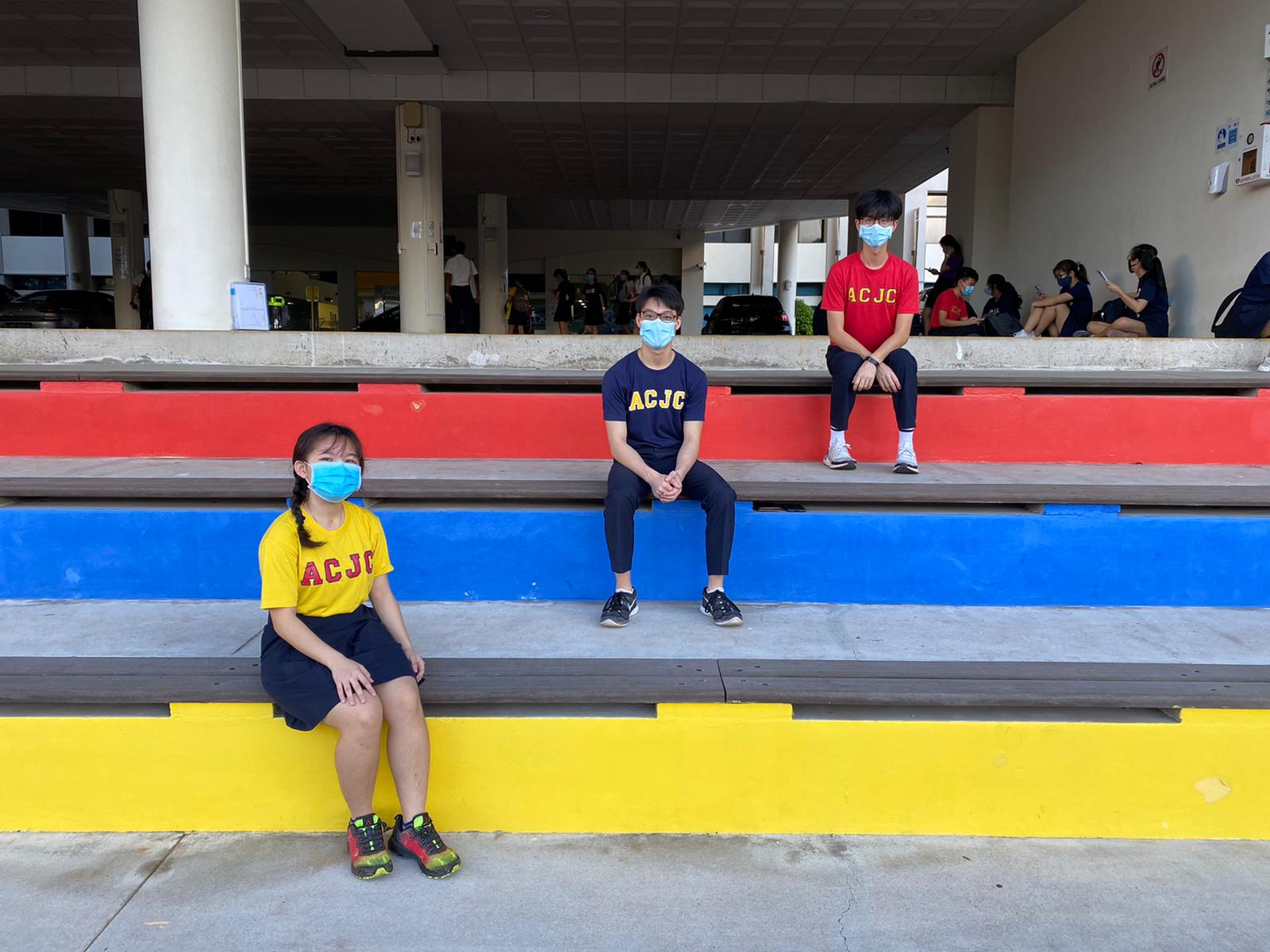 Isaiah, Evan and Yi Xuan (18) from Anglo-Chinese Junior College
30 Hour Famine was a unique digital experience that reminded us to be more conscious of our lifestyle choices in order to fight climate change lest it destroys the livelihoods of vulnerable communities. Showering with a pail of water opened our eyes to the struggles of others impacted by climate change and motivated us to reduce our showering times. The agricultural challenge was very enriching for me because I did not realise the extent to which red meat and imported food harmed our environment. Recycling, taking public transport, saving water and turning off appliances that are not in use are constantly advocated and my family has gradually incorporated these measures into our daily lives. However, we have not been paying close attention to the food we eat and this experience has been a good impetus to start doing so.
Our everyday lifestyle changes can go a long way at reducing climate change and protecting the livelihoods of communities around the world. Hosting the challenge on Instagram also showed me how easy it is for us to not make these small changes to our lives, but also advocate them to our friends and family.
Want to make a difference at the 30 Hour Famine again this year? Find out more here!