30 Hour Famine 2023: #UNCHARTED
From 29 to 30 May 2023, over 100 youths and young adults embarked on an exciting journey across Lazarus and Sentosa Islands at World Vision Singapore's annual 30 Hour Famine Camp. This year, the 30 Hour Famine finally returned as an in-person day camp, and saw participants join in the signature 30 hour fast from food while completing team-based station activities aimed at increasing awareness and empathy of the struggles that children in vulnerable places face.
The theme of this year's 30 Hour Famine challenge is #UNCHARTED and sought to introduce participants to the various barriers to education that children face in different parts of the world. Through these experiential activities, participants gained the opportunity to walk in the shoes of vulnerable children and learnt the ways in which they can help these children chart their way towards a brighter future. Participants also made an impact locally, with all proceeds from 30 Hour Famine going to World Vision Singapore's One Life Fund, which seeks to support children in out-of-home care with special learning needs.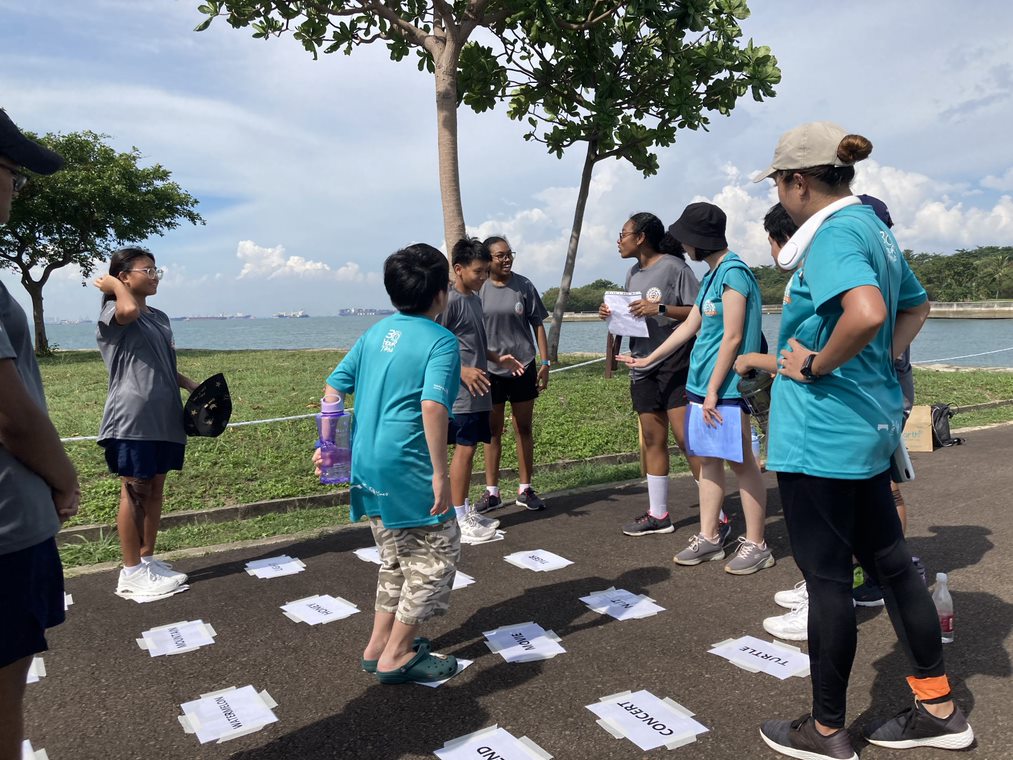 Throughout the camp, participants worked together in their various roles as family members in their teams, and tackled challenges addressing issues surrounding conflict, climate change, child labour, child marriage, and other conditions that result in barriers to education. At the end of every activity, participants were introduced to the real-life stories behind each station, deepening their understanding of the challenges that vulnerable children around the world face. The event culminated on Sentosa Island, where participants took part in a shared advocacy piece and reflected on how they could help youths just like them and pave the way towards a brighter and better world for all children.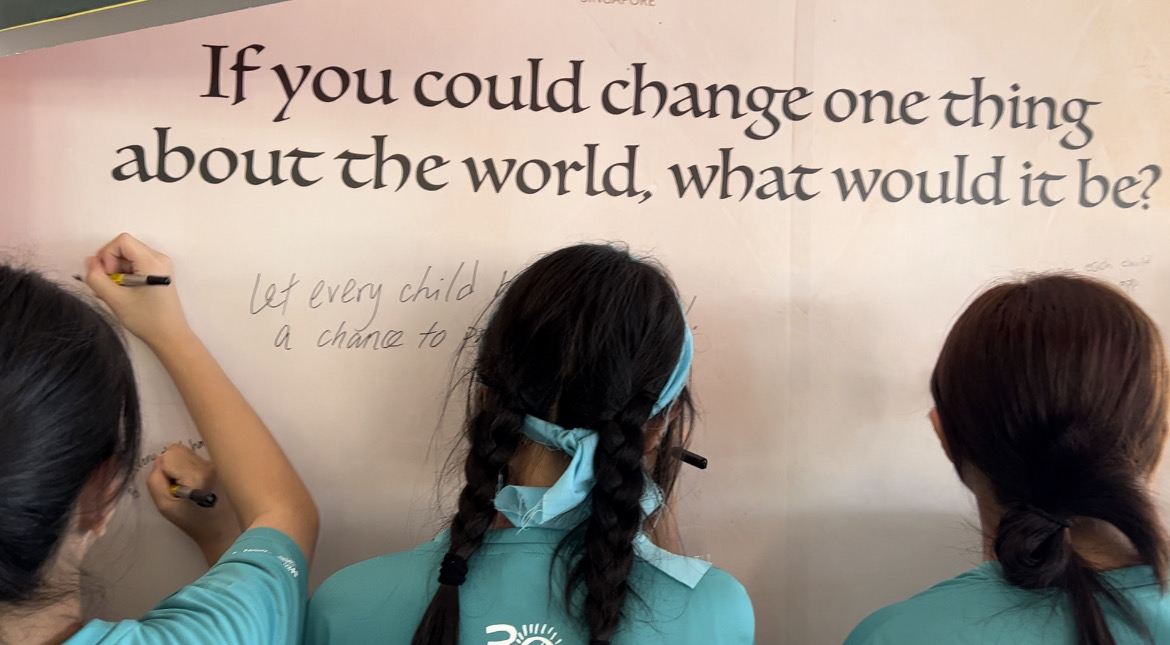 During the closing ceremony, participants heard inspiring testimonies from their fellow campers and watched an encouraging video message from Felicia Chin, World Vision Singapore's ambassador. Participants were also reinvigorated by a special performance by The Freshman, a local pop duo. Carrie Yeo and Chen Diya of The Freshman spoke on their own experiences, encouraging participants to believe in their individual power to change the world.
Lilian Chung, National Director of World Vision Singapore, also shared words of encouragement with our participants: "There are many reasons why education is important; to help break the cycle of poverty and bring hope for the future. Through education, you gain knowledge. When you have knowledge, it empowers you to act. My encouragement to all of you is to use your knowledge for good. When you see something is wrong or unjust, do something about it, speak up against it, because when everyone does their small part, together you will change the world and make it a better place for all."
Pictured from L to R: Guitarist Tony Chong, The Freshman's Diya Tan and Carrie Wong, and Lilian Chung, National Director of World Vision Singapore
Hear what some of our participants had to say about 30 Hour Famine 2023!
"Participating in the 30-hour Famine deepened my understanding of the struggles faced by others while also highlighting my own capacity for resilience. Through hunger and deprivation, I forged meaningful connections with strangers, discovering the power of unity and support. This transformative experience not only showed me the importance of pushing my limits but also emphasised the significance of empathy and compassion in making a positive impact in the lives of the vulnerable," shared Krishnaaram, 16, St Joseph's Institution
"It was meaningful to understand the stories of various individuals around the world and feel their desperation when they are not able to control their lives. It makes me appreciate life much more," reflected Daniel, 23, Affiance Gold.
"I learnt that refugees aren't very welcome and are rarely integrated into the society they stay at. I gained exposure to the challenges they face (language differences, lower socio-economic status). This inspired me to learn more about efforts to help refugees and immigrants gain a sense of belonging, and help locals understand what the refugees are being put through." said Sophie, 13, Methodist Girls' School.