10 Facts About School In The Developing World To Better Understand Sponsored Children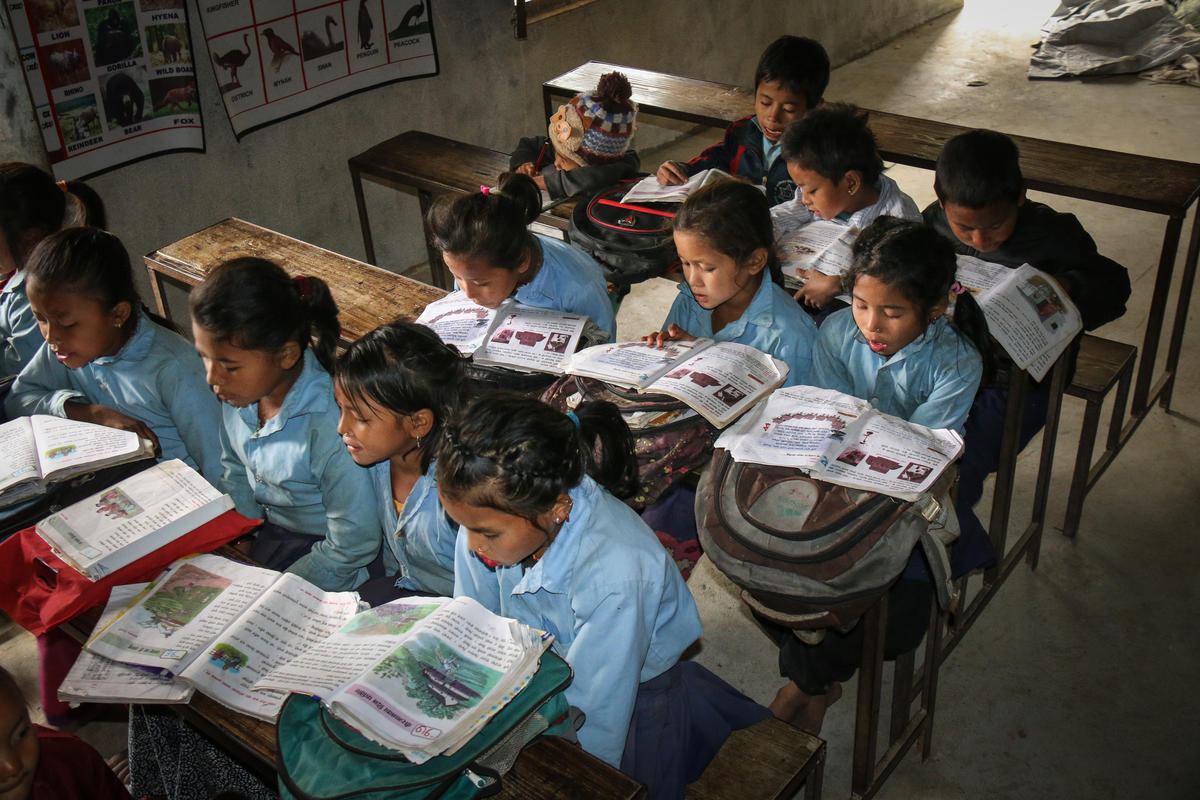 Your parents were right: school really is important (and so is wearing clean socks). It's so important, in fact, that quality education for all is one of the world's 17 Sustainable Development Goals, because education is one of the most powerful and proven ways to break the cycle of poverty for kids and their countries. But "school" can mean very different things in different parts of the world – and the standard of education that kids in different counties receive can be wildly different as a result.
Getting a child to go to school is the first step, but lots of factors affect their educational outcomes – from the curriculum and conditions at school to the cultural expectations of their community and what that means for the support they receive at home, the regularity of their attendance, and so much more.
Here are 10 facts about schools in the developing world that many sponsored children live with every day – and that, thankfully, your sponsorship is helping to change.
1. School can be expensive, even when it is free
Every child has the right to free, basic education, according to the Universal Declaration of Human Rights. Over the last few decades, governments around the world have scrapped school fees, giving millions more children the chance to go to school for the first time.
But school can still be expensive –  uniforms, books and or exam fees which can add up to as much as 40% of the household income. If a child is in school, they also can't work to support the family. As a result, children might start later, stop for periods of time or drop out altogether if their family demands it, which will add to educational setbacks. Child sponsorship helps to get children in school by meeting their different needs. It might be providing uniforms or required textbooks, changing parent attitudes, helping families grow their own income and more.
2. Sometimes school is really far away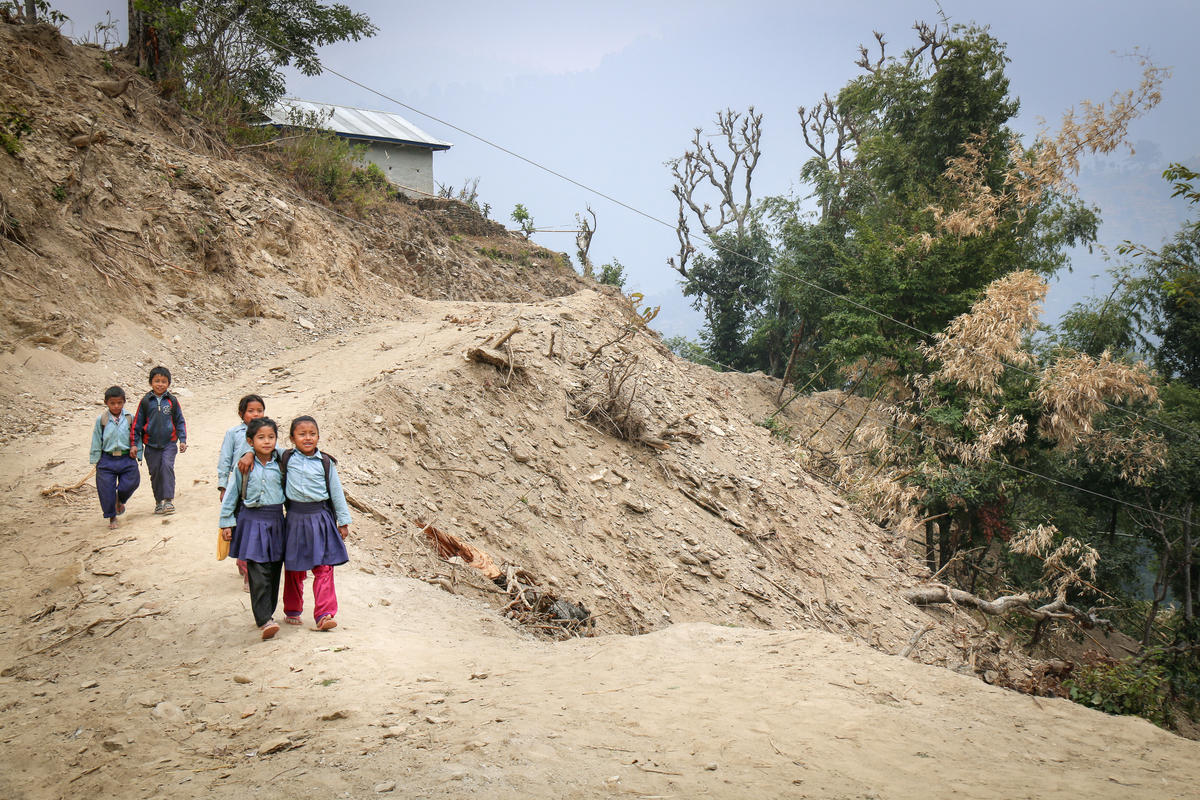 For many kids in developing countries, a return trip to school can be of a couple of hours' walk. Children in remote areas, like Chengzhen in southwestern China, might have to cross a mountain pass just to get to class, while in Mali, kids in rural areas walk an average of 7km to school each way every day.
An epic journey just to get to school means some children are too exhausted to learn well, don't go or frequently miss days which slows their learning. Child sponsorship helps connect kids with schools and in some places, it is less about school fees and more about building better roads, supporting transport or building schools within the community.
3. They speak a different language there!
Many kids around the world are taught in a different language at school to the one they speak at home, which can also slow their learning. It often means they may not have someone at home to help them understand or do their homework.
How are you helping? Child sponsorship gives children the chance to catch up through reading clubs, study groups and other local learning support.
4. Some parents want their kids to skip school
You might have spent your schooldays dreaming about skipping school, but that's a reality for many in the developing. Sometimes it's about money, but sometimes it's because of social norms and gender roles. A recent Oxfam study in Kenya found a girl from a poor family has a one in 250 chance of pursuing her studies beyond secondary school, compared to a one in three chance for a boy from a rich family.
Over 130 million girls worldwide are not enrolled in school, and one in three girls in the developing world marries before she is 18. Parents may consider it a waste of time and resources. In some places, sending a girl to school is seen as a risk to her morals and the family's honour, and in some places where sexual and gender-based violence or exploitation is prevalent school can pose real safety risks for girls.
So, what does this mean? Children who can't get to school can't learn like others their age. World Vision works with parents to help them understand the benefits of education, as well as with community members, school staff, faith leaders and community leaders to address social norms in culturally appropriate and relevant ways, promoting gender equality and child rights and strengthening child protection.
5. Some children are not welcome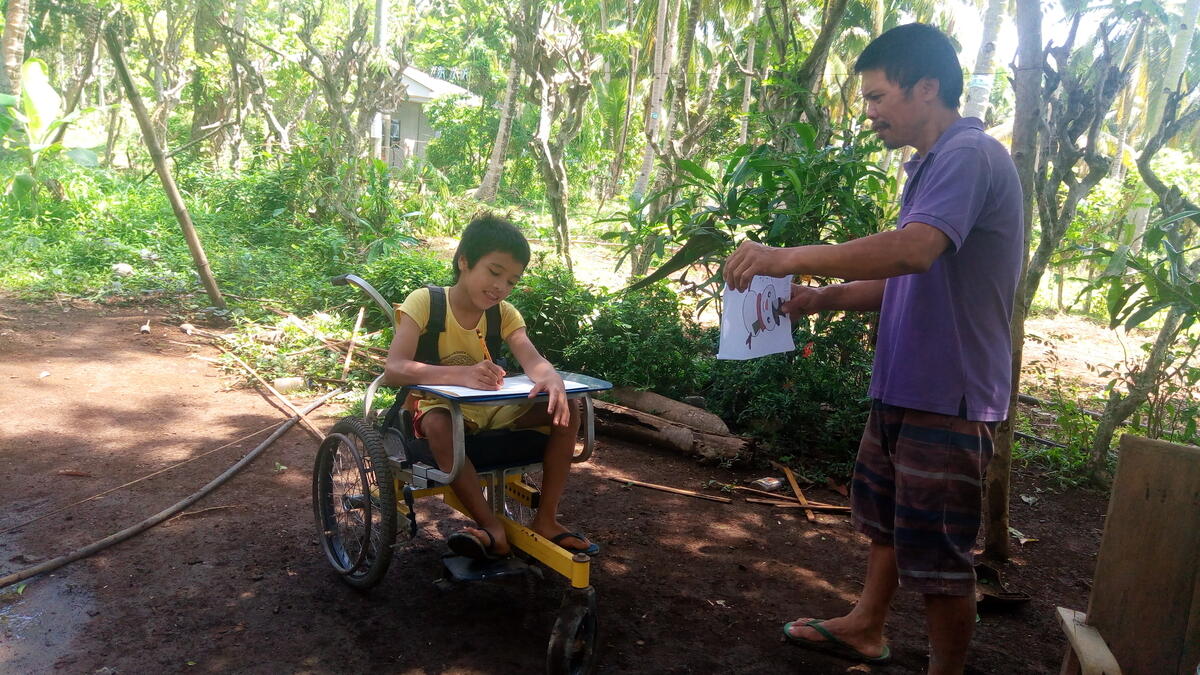 Despite every child having the right to receive an education, in some parts of the world, some aren't welcome at school. Up to 95% of children with disabilities in the world's poorest countries don't go to school, often refused enrolment or their parents choose not to send them because of stigma. Children from different social segments or castes might be similarly discriminated against. In some places, communities and even schools also discourage or stop girls from going to school.
According to the UNDP, one in four girls in developing countries is not in school, and a 2019 OECD report found that at the current rate of progress, it will take over 200 years – nine generations – to achieve gender equality globally. Child sponsorship helps kids, parents, and the community around them learn about the rights of all children and support them to advocate for change. We also help communities to build disability-friendly infrastructure, like ramps for wheelchairs at toilets and water points, work with schools and businesses to provide opportunities for learning and employment for people with disabilities, and partner with communities to tackle negative stereotypes towards people with disabilities so that every child can reach their full potential.
6. Many teachers are over-loaded and under-trained
Research shows that teachers are the most important factor in learning, but there is a serious shortage of teachers in many developing countries, leaving the teachers already on the ground with huge classes – an average of 50 students to each teacher in parts of sub-Saharan Africa – and very limited resources. These teachers often have limited training themselves, and as a result six in every 10 children worldwide don't have basic proficiency in reading and math, even though two-thirds of them are in school. Equipping teachers with the skills, knowledge and resources they need to inspire and empower kids to learn is a key focus of World Vision's work worldwide.
7. Schools don't always have the resources they need
There are some basics that you might expect every school to have – chairs, for example, a classroom to put them in, electricity to turn on the lights, pens and pencils, books, and toilets. In some schools in the developing world, these resources are simply not available.
A 2014 UNESCO study found only 3.5% of all grade 6 students had their own reading textbook, and in Chad, just one in four schools had a toilet. These conditions make learning tough – imagine learning to read when you have to share a book with dozens of classmates or learning to write when you don't have a desk. That's why child sponsorship helps to provide reading materials, toilets and taps, and other resources like computers and tablets in schools where they are needed.
8. Extraordinary crises that disrupt school are more ordinary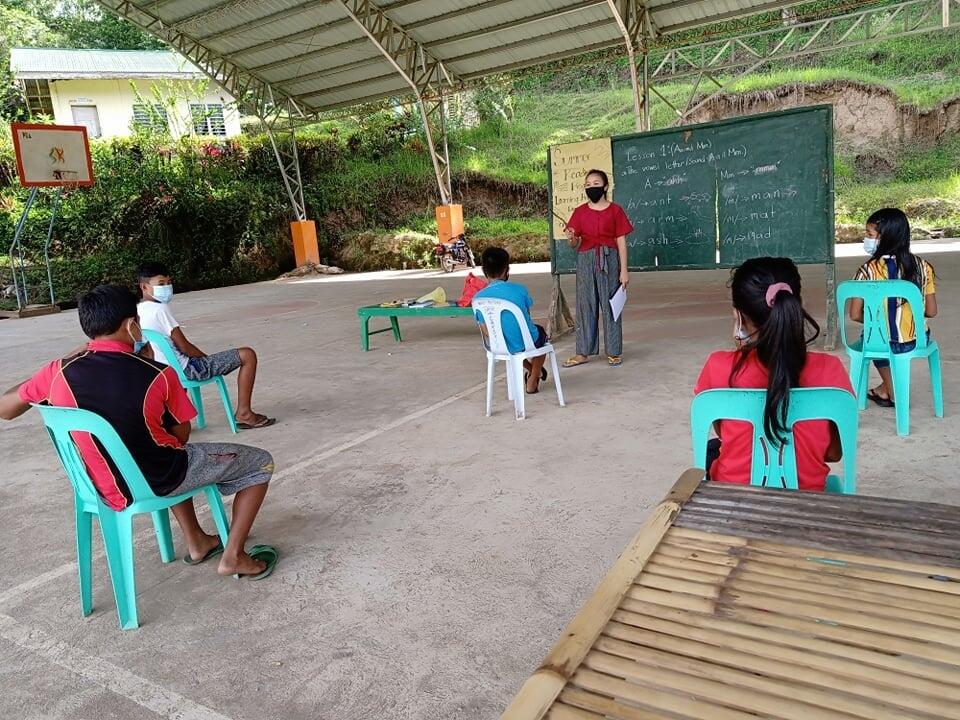 Across the globe, COVID-19 has shown us all how a crisis can turn the everyday upside down. In many developing countries, disruption from disasters is a regular event because developing countries are highly vulnerable to disasters – because many developing countries in Africa, Latin America and Asia are geographically prone to events like cyclones, flooding, tsunamis and volcanic eruptions, and because they often don't have the infrastructure, systems and resources needed to cope with them.
At the same time, developing countries are disproportionately affected by conflict – the World Bank estimates that by 2030, up to two-thirds of the world's extreme poor could live in conflict settings. Children in conflict-affected countries are 30% less likely to complete primary school and half as likely to complete lower-secondary school.
For children, disruption to their education is one of the many impacts of natural disasters, conflicts and other crises, and it can have devastating, lifelong effects for children and their communities by reducing their learning and literacy levels.
Child sponsorship works in the places where it's hardest to be a child and helps communities to strengthen their resilience to disasters – and to prioritise children's education throughout the often-lengthy recovery period. We also help protect children from harm by building a trained network of community members around them and supports them to continue learning to build a better future, no matter what comes their way.
9. A period can be a big problem
At least 500 million women and girls don't have the things they need to manage their monthly period hygienically and with dignity; essential things like a toilet, water, and sanitary products and can often force them to stay at home or drop out of school altogether.
It's a big focus for us because missed school can have devastating impacts on girls' learning and literacy. Child sponsorship helps girls to stay in school no matter what time of the month it is by installing lockable toilets and taps in schools and teaching school children about menstrual hygiene management. We also work with teachers and schools to change perceptions and social norms to create a supportive environment for girls to learn in.
10. It's hard to learn if you are unwell
The experts agree that children who are healthy and well-fed are better able to learn than those who are not. On the flipside, children whose growth has been stunted by undernutrition score 7% lower in math tests and are 19% less likely to be able to read by the age of 8.
The flow-on effect of undernutrition and stunting is a 20% decrease in their earnings as an adult, and across a country, an 11% reduction in the size of the economy. In the same vein, children who are often sick miss out on more days of school, and the impact on their learning and future opportunities can last for life. Child sponsorship helps children to be healthy and ready to learn through food and farming support for families, nutrition, health and hygiene education for children and caregivers, training and equipment for health workers and volunteers, and clean water infrastructure like pumps, taps and tanks to prevent water-borne disease. Giving children those basics can have a seismic shift on how well they can learn, and ultimately translate that learning into a life free from poverty.
School in the developing world can hold more challenges than you might have realised! But through your child sponsorship, children are getting the extra support they need to build the future they dream of – school day by school day, letter by letter.
Thank you for being a part of their learning journey!