Before and After Child Sponsorship: Cheru's Story
Before Child Sponsorship: A Harsh Reality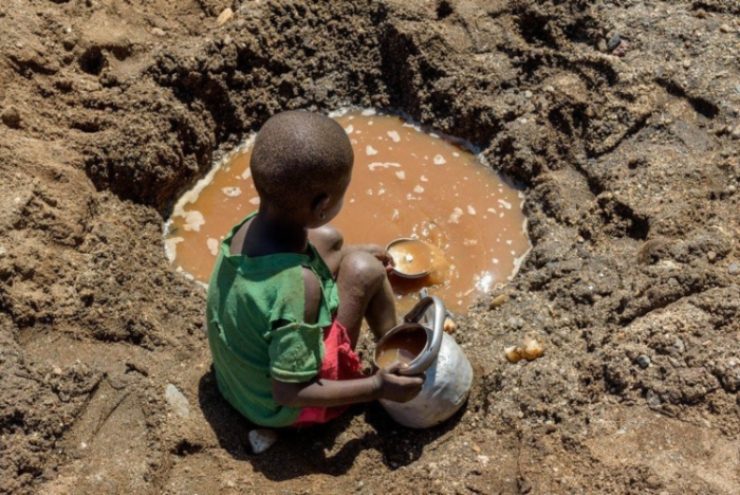 The sun climbs higher and hotter in the clear sky as if to melt the sand and rocks of the dry Kesot River bed. Slowing their pace, Cheru (above) and the other village children, aged 5 to 12, mostly girls, linger in the shade of trees.
For them, getting water is a three-hour struggle across 6.88 km. Every day, their lives are consumed with finding water and shaped by the walk for water.
Sweat beading on her forehead, 5-year-old Cheru falls behind. She stops, swaps the kettle to her other hand, and plunged ahead to catch up at the next resting place.
Every day, the little girl picks up her kettle and walks to fill it. "I help my mother," she says. Even at age 5, Cheru knows that her mother worries about water and struggles to carry enough for their daily needs, though she makes the trek twice a day.
The effects of this life — poverty, illness, malnutrition, and inadequate education — mean that Cheru and so many other girls and women are not able to live up to their potential.
After Child Sponsorship: Water Within Reach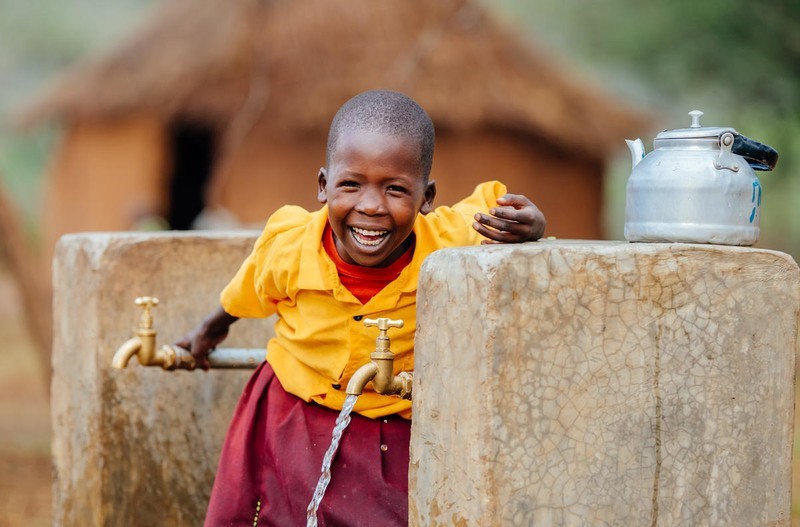 Today, thanks to caring donors, Cheru, her family, and neighbours have clean water and so much more!
World Vision staff and community volunteers worked together to bring water from a pure mountain spring to Cheru's village, 16 kilometres away. Led by skilled contractors, local workers laid pipes to transport clean water to more than 1,000 households and their livestock.
Access to clean water means that Cheru — healthy, clean, and rested — can consistently attend school.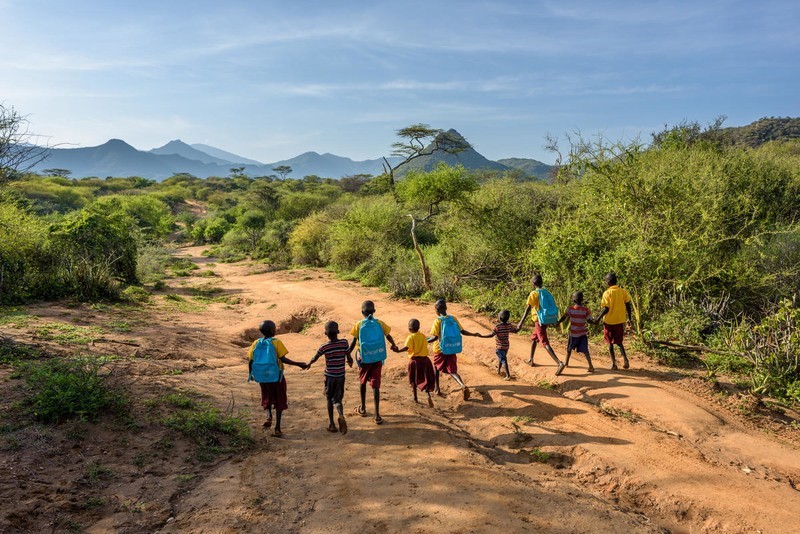 Her teacher, Mr Dungo, says that with clean water available, many more students like Cheru are coming regularly and classes are overflowing.
When class begins, Cheru is quick to raise her hand to answer questions and shouts "one, two, three …" when the class counts in English. "I love school," she says. Writing and drawing are her favourite subjects.
Because of clean water, her reality is now full of hope and promise!
Every child deserves clean water and the best life can offer.
When you sponsor a child at $45/month, you too can help them live a transformed life, one that's full of hope and promise, like Cheru.