Syria - A water tank for conflict-affected communities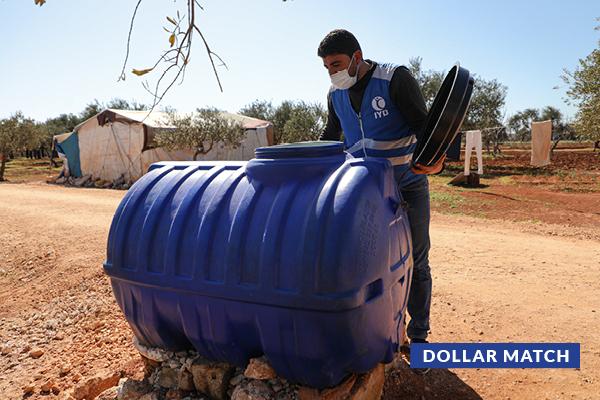 Your donation will provide a vital water tank for communities affected by conflict in Syria. This helps ensure a stable and accessible supply of clean water for drinking, cooking, and hygiene needs, improving the well-being of those facing challenging circumstances.
Dollar Match: One of our private donors will match your giving dollar for dollar up to the maximum amount of matched funds available from our private donors.
My Giving
My Giving is currently empty