Philippines - Veggie gardens for hungry families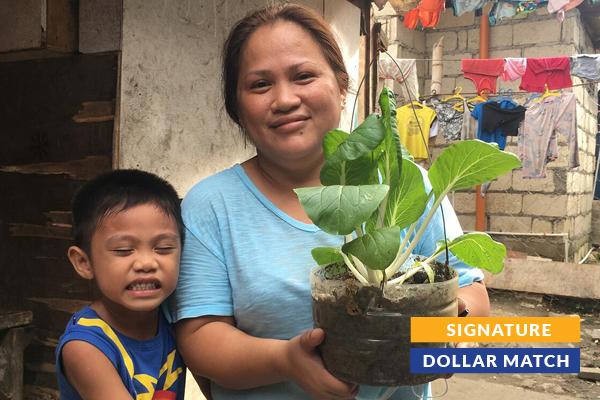 In slums of the Philippines, poverty and hunger are constant battles that vulnerable families face. 
Help families kickstart nutrition gardens with gardening tools and vegetable seeds. From sweet potatoes and spinach, to eggplant and peppers, a flourishing garden can fill hungry stomachs while boosting food security. Empower families to take control of their nutrition and livelihoods today!
Dollar Match: One of our private donors will match your giving dollar for dollar up to the maximum amount of matched funds available from our private donors.
My Giving
My Giving is currently empty