Philippines - Train teachers to improve child literacy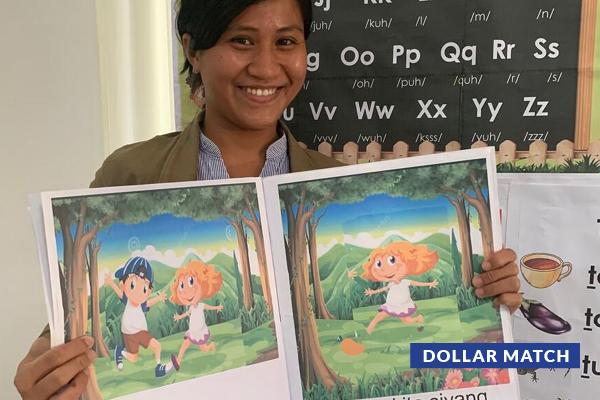 Help empower teachers and community educators in the Philippines on literacy-building activities.
This initiative harnesses the collective effort of student volunteers, professionals, retirees, and teacher trainees to improve child literacy. By mobilising and training educators with effective strategies, you will help foster a culture of reading and learning, while also enhancing the quality of education for children in the Philippines. 
Dollar Match: One of our private donors will match your giving dollar for dollar up to the maximum amount of matched funds available from our private donors.
My Giving
My Giving is currently empty