Bangladesh - Moringa supplements for 50 refugee families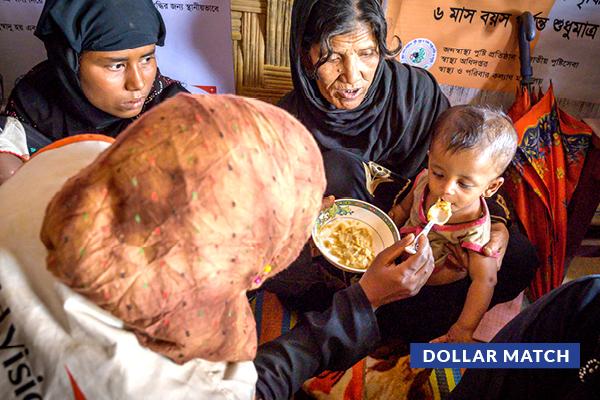 For refugee families in Bangladesh, especially those suffering from malnutrition, daily life is a struggle for sustenance.
Moringa, also known as the "miracle tree," is rich in essential nutrients that can combat malnutrition. You can help ensure that these families receive the nourishment they need to rebuild their lives with strength and resilience. 
Dollar Match: One of our private donors will match your giving dollar for dollar up to the maximum amount of matched funds available from our private donors.
My Giving
My Giving is currently empty