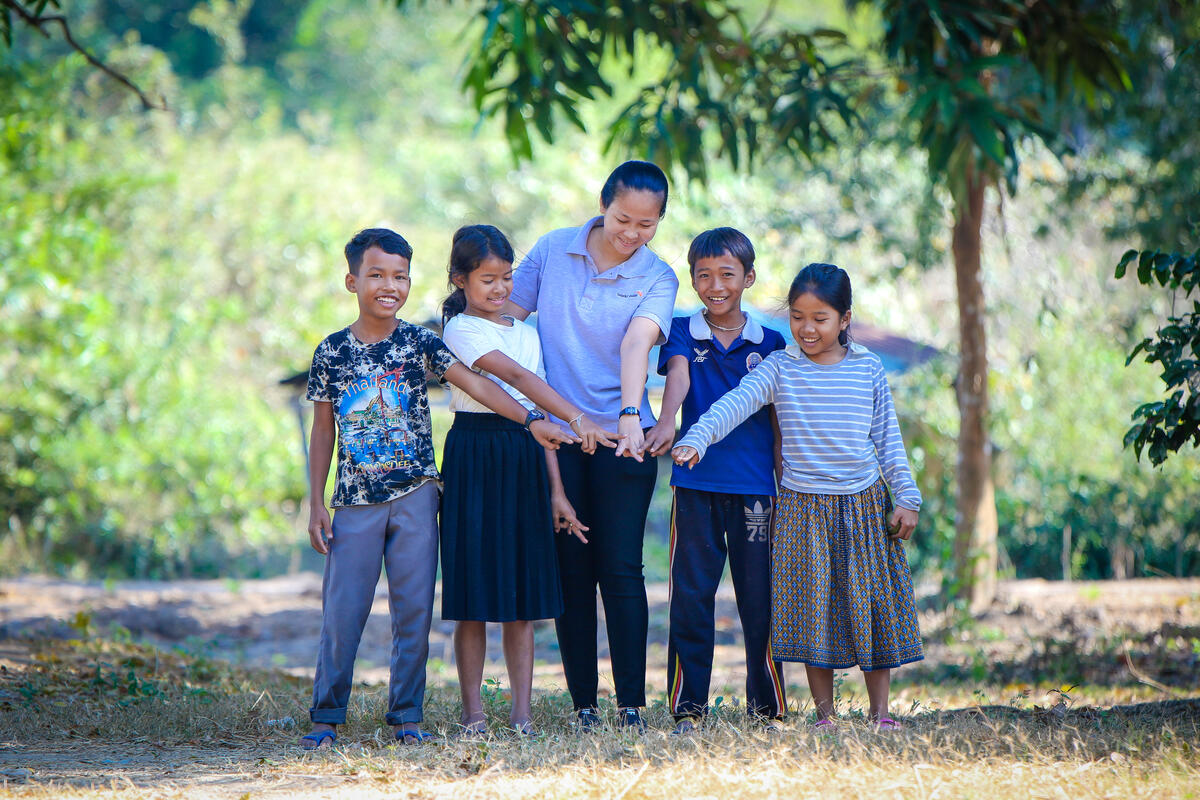 Our commitment to the care, protection and safety of the vulnerable children and adult beneficiaries to uphold their best interests is our utmost priority.
World Vision's Safeguarding Policy
Everything World Vision does is focused on the goal of achieving the sustained well-being of children, especially the most vulnerable.
We take our responsibility to protect those we work with seriously through extensive safeguarding policies and protocols.
World Vision condemns all forms of exploitation or abuse of children or adults and has a zero-tolerance policy against incidents of violence, especially against children.
We endeavour to tackle the root causes of abuse in our prevention and training efforts as well as continuous improvement of safeguarding efforts. Emphasising the prevention of sexual exploitation and abuse and other forms of violence or harm is at the top of our agenda.
In World Vision programmes, we have mechanisms to enable communities, beneficiaries and staff to report potential cases of abuse. Frontline staff are also trained to recognise and respond to issues of sexual exploitation and abuse of children, vulnerable groups, and staff.
---
Protecting Your Sponsored Child Online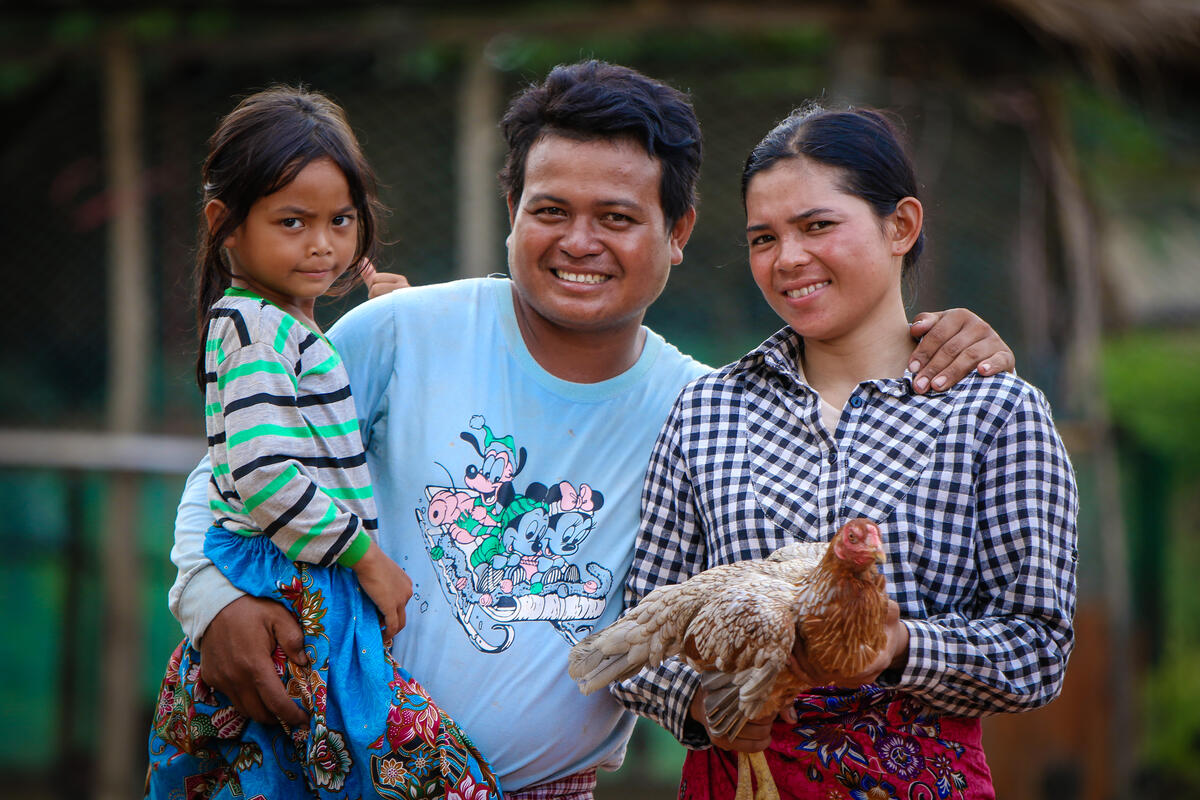 Safeguarding the privacy, security and dignity of the children and adult beneficiaries is also a shared responsibility with all World Vision Singapore's partners – including you!
As we take careful measures to safeguard the children and adult beneficiaries, we ask for your cooperation to adhere to our safeguarding policy as well. Here are also some guidelines to follow:
Do not contact your sponsored children on social media sites

Contain all communications with your sponsored child within World Vision's recommended channels

Use only the first names of your sponsored children, if you are sharing information/updates online

Do not post the child's ID number or any unique identifying features or details of their community

Photos of your sponsored child posted online should not be geotagged. Sponsors are also to ensure that children in these images do not have their dignity or privacy compromised
Protecting the privacy and safety of the children also ensures that your private information is protected from misuse.
Child Security
Children have the right to be completely protected from the fear of any potential abuse that might occur from inappropriate contact from a sponsor or other individuals.
World Vision discourages direct, unmonitored contact with sponsored children or their families without our knowledge.
Phone calls, emails, social media communication or unplanned trips to visit sponsored children without the written permission and oversight of World Vision are not allowed. Your privacy and security are equally important to us and sponsored children and families are also discouraged from contacting you without World Vision's knowledge.
This protects you from being solicited to meet any needs beyond your commitment as a World Vision Singapore sponsor. If you have received such contact, please immediately report it to World Vision.
 
Child Dignity
The lives of children, their families, and members of their community should always be represented with accuracy and dignity.
We consider the children and adult beneficiaries we work with as our partners, working with us to bring holistic transformation to communities living in poverty. We seek the full, informed consent of parents, guardians and/or community leaders for a child's participation in our Child Sponsorship programme.
As a sponsor, you can help to uphold the dignity of children and their families by ensuring all photos and videos shared only portray children and adults that are adequately clothed and do not include any elements that challenge their dignity. 
 
Child Privacy
We take the potential misuse of child photographs on the web very seriously. Children and their families must be assured that World Vision is protecting the integrity of the information that they have given us, including photographs.
Privacy also demands that children, their families and communities are shielded from any potential inappropriate contact from sponsors or others.
As sponsors, you can also protect your sponsored child's privacy by preventing others from downloading, copying or replicating photos and videos you share online or through public-facing platforms.
As you browse our website, you may notice that limited information about the children is shared. Family names, village names or other unique information that reveals the child's personal information or exact location is not shared to uphold and maintain their privacy and safety.
Similarly, as their sponsor, when you share your sponsorship journey online or with others, kindly refrain from including information that can threaten your sponsored child's security and privacy.
Shareable:

Confidential:

First Name

Gender

Age

Country

Name of Area Programme
(Ende, Antique, etc.)

Child's hobbies/interests

Letter content only (please omit the child ID and last name)

Images or Videos

Last Name

Child ID Number

Child's Height and Weight

Specific Medical Conditions or Disabilities

Child's Religion

Geotagged images or images with unique identifiers of the child's location
For your sponsored children in West Bank, Myanmar and China, kindly refrain from sharing their images online in order to comply with the child protection policies of their countries.
---
Reporting an Issue
If you happen to witness any safeguarding violations or want to submit a complaint on:
Any abuse or harm happening to a child in the community World Vision works in
Any breach of our Safeguarding Policy that places children or adult beneficiaries at risk
Any allegations or actual incidents of harm or abuse to children or adult beneficiaries caused by World Vision staff or affiliates
Inappropriate staff behaviour (not limited to): bribery, corruption, illegal acts or unethical actions.
When a safeguarding incident or serious complaint is made against World Vision employees is submitted, World Vision ensures that all reports are investigated consistent to the local laws. All investigations are treated confidentially and have oversight by and accountability to World Vision International's safeguarding experts.