Emergency Response to Fire in the Rohingya Refugee Camp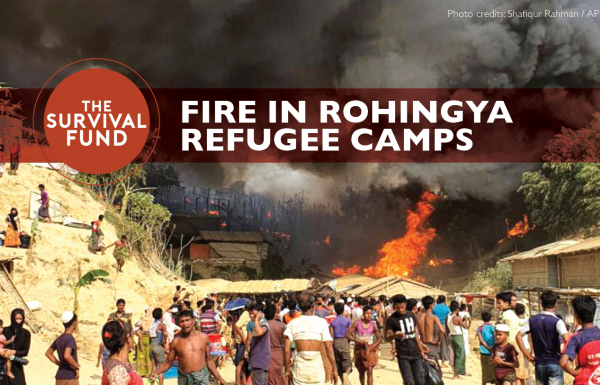 Thousands of vulnerable Rohingya refugees have been affected after a fire swept through the world's largest and most densely populated refugee camp on Monday, 22 March, 2021. The massive fire has damaged some food distribution points as well as water and sanitation facilities. It has also damaged temporary shelters which has left thousands without food or proper protection from the elements. 
The Rohingya refugees are among the most vulnerable people in the world and they need help to survive and recover from the fire. You can help provide urgent assistance like shelters, water and sanitation and non-food items. 
* Relief items will be subjected to ongoing ground assistance to further determine and meet the pressing needs of Rohingya refugees during this difficult period. 
For more information about our response, please visit our Disaster Response page. 
For the latest updates, follow us on Facebook. 
My Giving
My Giving is currently empty