Emergency Response for COVID-19 in India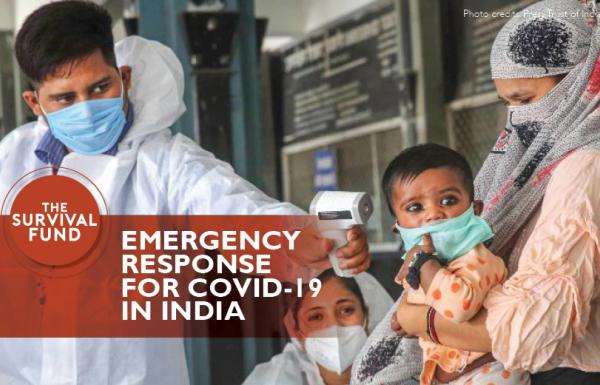 The current surge in the number of COVID-19 cases is the worst India has witnessed. The rapid increase in COVID-19 cases is crippling an already over-burdened health care system. Hospitals across the country are running out of bed, oxygen supply in intensive care units and ventilators, leaving many severely ill patients unable to access any form of treatment. 
The possibility of another lockdown has caused fear among vulnerable sections of India's population and the COVID-19 pandemic has led to a major livelihood crisis across all sections of society, with the most vulnerable being severely impacted. The conditions of the urban poor, migrant labourers returning to their villages, small and marginal farmers and small business owners have significantly worsened because of the livelihood crisis and the associated uncertainities affecting the quality of life. 
Children and the families need help to survive and recover. You can provide:
Health centre and hospitals with oxygen supply and beds
Provide the most vulnerable families with food and non-food essentials such as rice, lentils, soap, tooth-paste and etc.
Awareness building on COVID-19 prevention
Support for farmers and small entrepreneurs to restart livelihood activities
For more information about our response, please visit our Disaster Response Page.
My Giving
My Giving is currently empty