Emergency Aid for Survivors of Typhoons in Vietnam and Philippines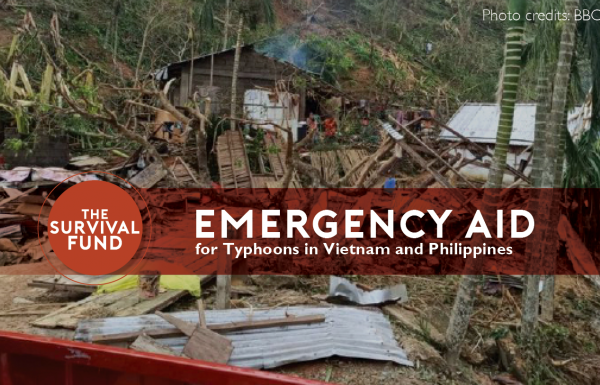 Children and families in Vietnam and the Philippines have been suffering from a recent onslaught of multiple typhoons.  This includes Typhoon Molave which was the strongest storm to hit Vietnam in 20 years as well as Super Typhoon Goni which had wind strengths comparable to that of Typhoon Haiyan when it made landfall in the Philippines. Typhoon Vamco struck both countries shortly after,  further aggravating the situation of families.
The storms have affected at least 4.5 million people and damaged nearly 300,000 houses in Vietnam and the Philippines.
Children and their families need help to survive and recover. You can provide urgent assistance like shelter, food aid, and hygiene supplies to vulnerable households in communities severely affected by the ongoing disaster, amidst the ongoing COVID-19 pandemic.
For more information about our response, please visit our disaster response page.
For the latest updates, follow us on Facebook.
My Giving
My Giving is currently empty