Bo Kluea, Thailand
Lives Changed, Communities Transformed
With your constant help and support, people in Bo Kluea have found ways to improve economic resilience, food security, healthcare, education, as well as water and sanitation.
Today, the community has left poverty behind and achieved self-sustainability!
 
---
Catch Up on Bo Kluea's Virtual Phase-Out Party
---
The Power of Your Help
Bo Kluea before…
When World Vision first intervened in 2008, 90% of villagers were living below the poverty line. Most villages were located in remote areas, with 40% on mountainous terrain, making farming difficult. There was also a lack of dependable water supply and proper infrastructure. In addition, this remote area belonged to the National Parks Department and the Forestry Department, so families did not own the land they farmed on.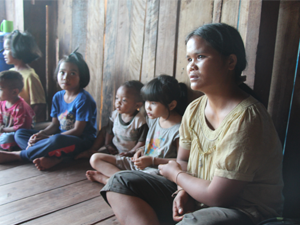 Children under five were often deprived of early childhood education as parents searched for work in other districts and brought their young children along to supplement the family's income.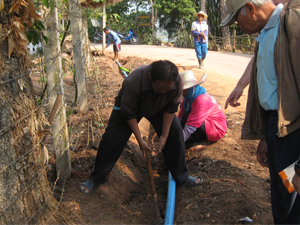 Living conditions were difficult as families had insufficient and unstable income, limited access to clean water sources, and children lacked access to and completion of quality education opportunities. On top of that, the community was largely unaware of preventive healthcare for their children along with a lack of accessibility to healthcare services provided by the government.
Bo Kluea now…
Since 2008, the lives of people in Bo Kluea have improved tremendously. Now, they are better equipped in their journey towards achieving self-sustainability!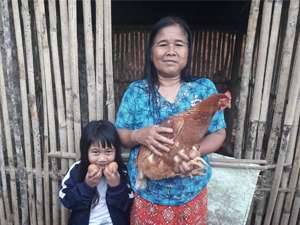 Agricultural Sustainability:
Families were trained to sustainably transfer agricultural knowledge to other interested families while a community learning centre was established to train locals on fish farming and supplementary occupation.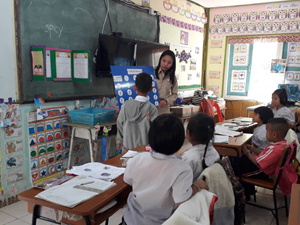 Quality Education: 
86.47% of primary school children have passed the literacy skills standard with 1,240 benefitting from learning camps and 1,270 youths received occupational and life skills training.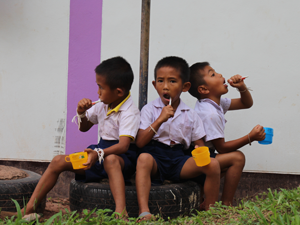 Improved Healthcare: 
A healthcare mobilisation network was implemented, mobilising efforts such as education and follow-ups across 23 villages.
The Before and After:
Clean Water Source

Today, 30 villages have access to clean and sufficient water for daily consumption. Locals also received training on water source management and preservation. Families were taught the basic repair and maintenance of the water systems for a sustainable water supply.
Improved Hygiene and Sanitation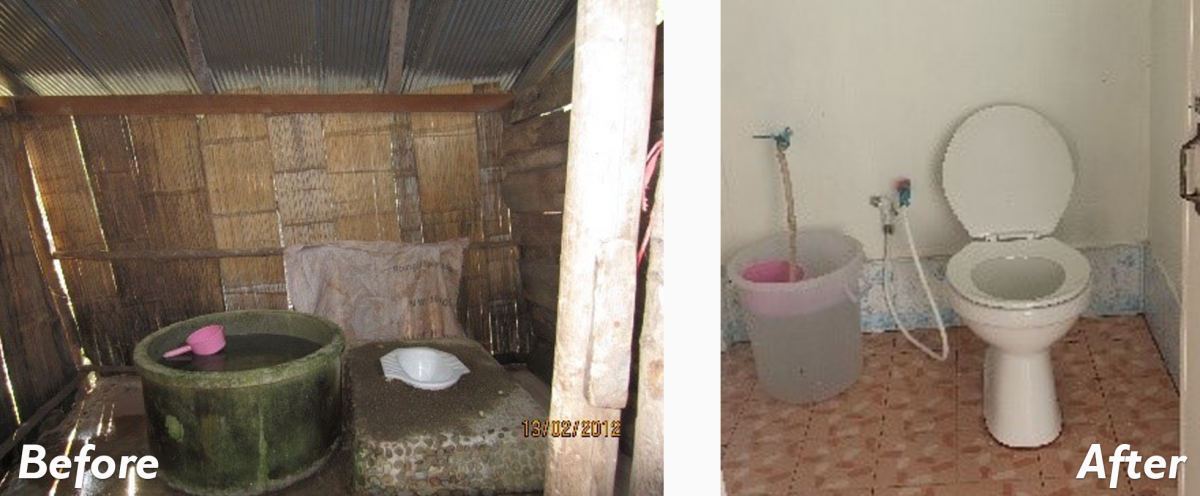 Sanitation and hygiene facilities, such as latrines were installed and repaired to reduce the spread of water-borne diseases, such as diarrhoea, especially among children, enabling each household sanitary and hygienic environment.
All these could not have been achieved without sponsors like you!
Click below for the full report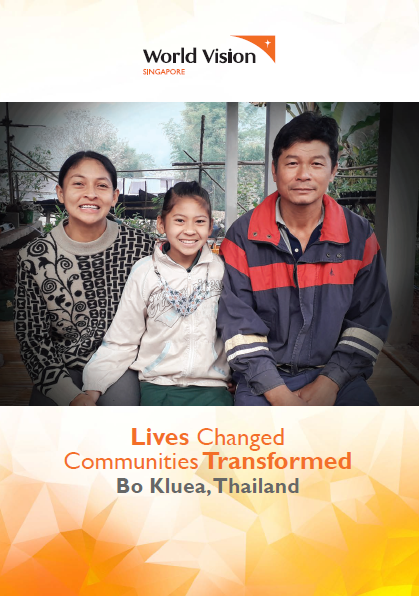 A Garden of Happiness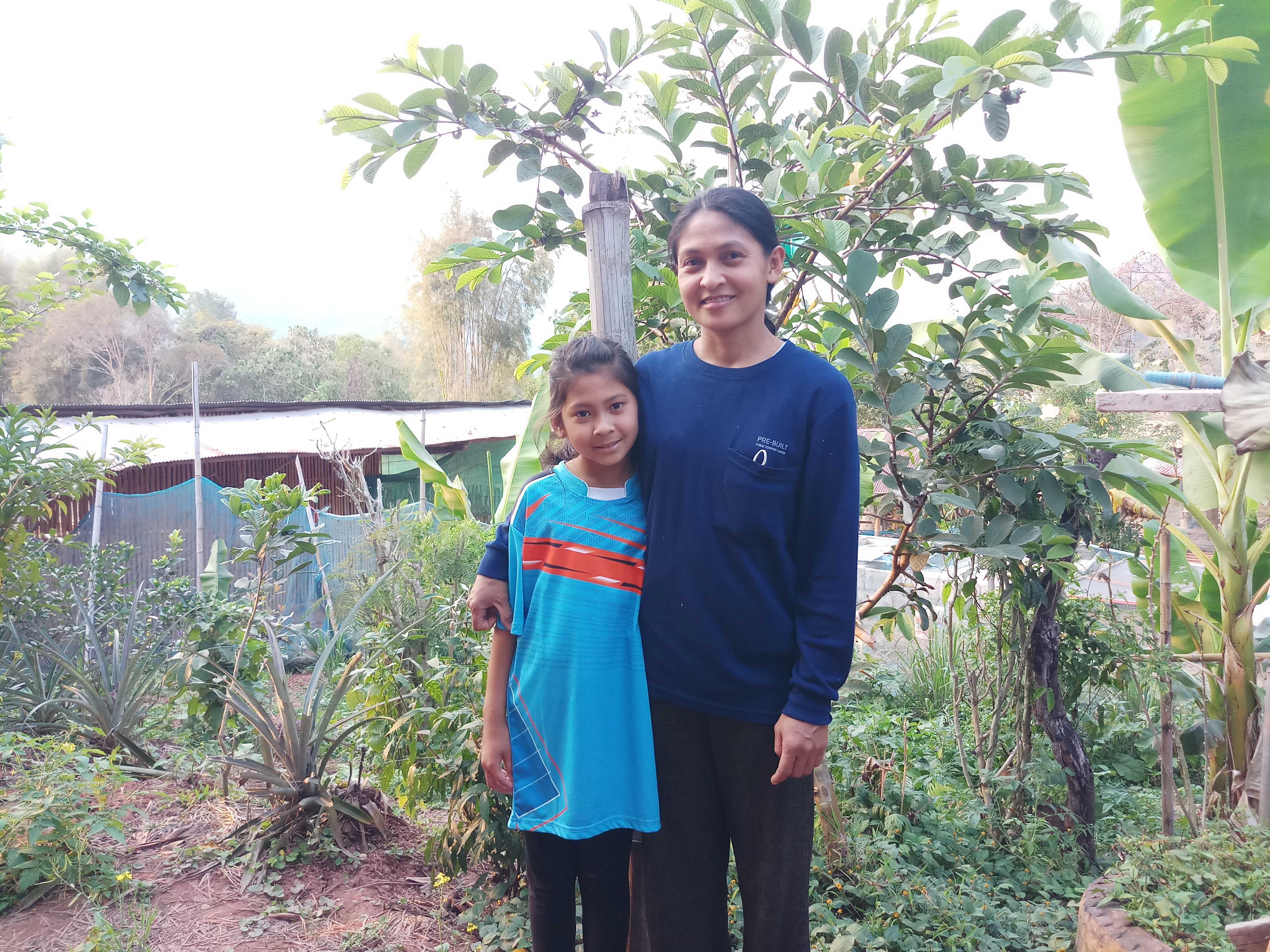 "In the future, I want to be a teacher, so that other students can learn and I can look after my parents and grandparents!" exclaimed Taengmo.
Pattharawadee, nicknamed Taengmo, grew up in a household of five consisting of her maternal grandparents, father and mother. Her family's income was unstable, without any supplementary work to generate earnings. Her family tried to build their house by themselves because they could not afford to hire others to do so.
Her mother, Lee, shared: "I want Taengmo to have a good future, but I'm afraid that we are unable to support her to pursue her education because of our unstable income."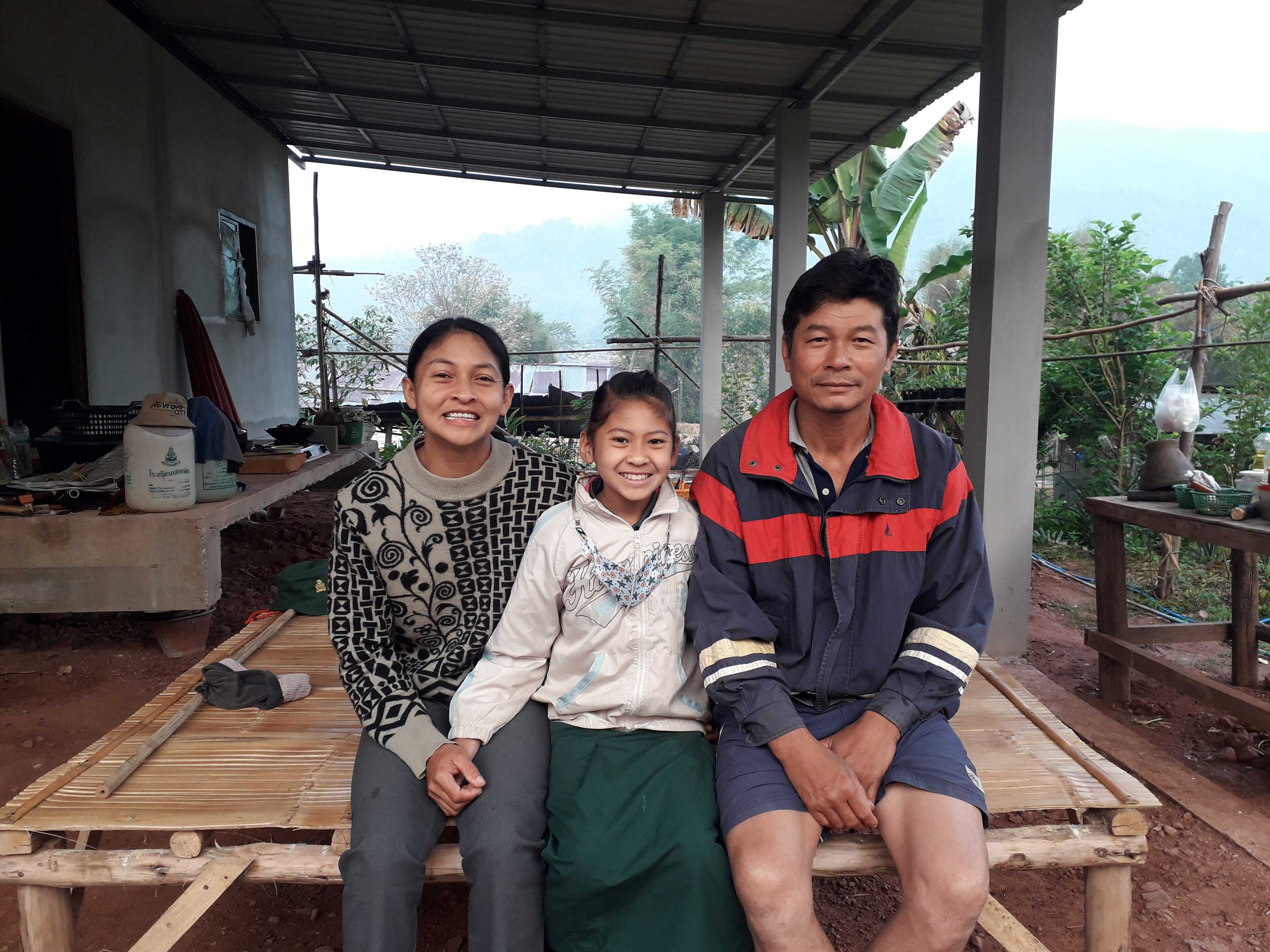 In 2016, the family participated in World Vision's Model Family Project. They received support for breeding pigs, frogs and catfishes. They were able to raise 45 chickens, with five of them being egg-laying ones, enabling them to generate an income while securing a sustainable food source, at the same time.
The family became role models in agriculture and were equipped to share their knowledge and skills with other community members. Taengmo spoke excitedly about her new farm.
"I would help my mother to feed the chickens when I come home from school. My favourite thing to do is to check in the baskets if the hens have laid their eggs. I would then collect the eggs for cooking because I love eggs very much," shared Taengmo.
With the assistance of World Vision, her family was able to set a good example of what it means to sustain an agricultural business, inspiring many others to follow in their footsteps. Taengmo's education was also supported by World Vision to lighten the load of expenses on her parents. "I am grateful for the sponsors and their consistent assistance. I will pay attention in class so that I can pursue my dreams of becoming a teacher in the future. Thank you!" Taengmo expressed in gratitude.
 Thank you for making this change possible!
Looking back: Trips to Bo Kluea, Thailand, from 2012 to 2019 
Frequently Asked Questions:
Q: Why does my sponsorship have to end?
A: Families need and deserve the dignity of seeing themselves as self-reliant - not depending forever on charity. Only then can they experience the sense of dignity to which they're entitled.
Q: Why can't I keep writing to my sponsored child?
A: Your sponsored child needs to know that his or her own family and community are now empowered to help themselves. Once the community is self-sufficient, the World Vision office in Bo Kluea will close and we will not be available to translate and deliver letters anymore.
Q: Why can't I choose to continue my sponsorship with another child in Thailand?
A: Over the years, with the support of child sponsors, many communities have been empowered. There are many in Thailand who are now able and willing to help vulnerable children within their own country. World Vision Thailand has also developed their fundraising capability to be able to raise funds in Thailand to support its programmes. Hence, they will no longer require support from World Vision Singapore or other World Vision offices. This has always been our goal – for communities to be empowered and to be able to stand on their own, without external help.
Q: What should I do if I do not want to continue the sponsorship journey?
A: If you choose not to continue with child sponsorship, please write to us at enquiries@worldvision.org.sg
Q: How do I know if my sponsored child will be okay?
A: Through sponsorship, you have helped prepare your sponsored child's community to ensure that their children are cared for. You have helped build strong networks of parents, teachers and community health workers. They have clearly demonstrated a readiness to meet children's needs without our assistance.
Q: How does World Vision decide it's time to end the partnership?
A: We look for evidence the people are significantly stronger than when we began - not just as individuals, but as groups, associations and networks. We must be confident that the community can sustain and also improve on what we have built together.
Q: You've found a new child for me to sponsor. How did you choose?
A: This new child's community is at an earlier stage in their partnership with us - they still have many needs. We tried to select a child based on the preference you may have had, or with similar qualities as your previous child.
Q: What if I prefer a different child?
A: We are happy to explore different sponsorship options with you! There are so many children in need. You may request for us to send you a few more child profiles via the online form: https://www.worldvision.org.sg/en/tha2021. Do send in your request before 31 August 2021!
For more enquiries, do head over to our website for more information or contact us via enquiries@worldvision.org.sg.